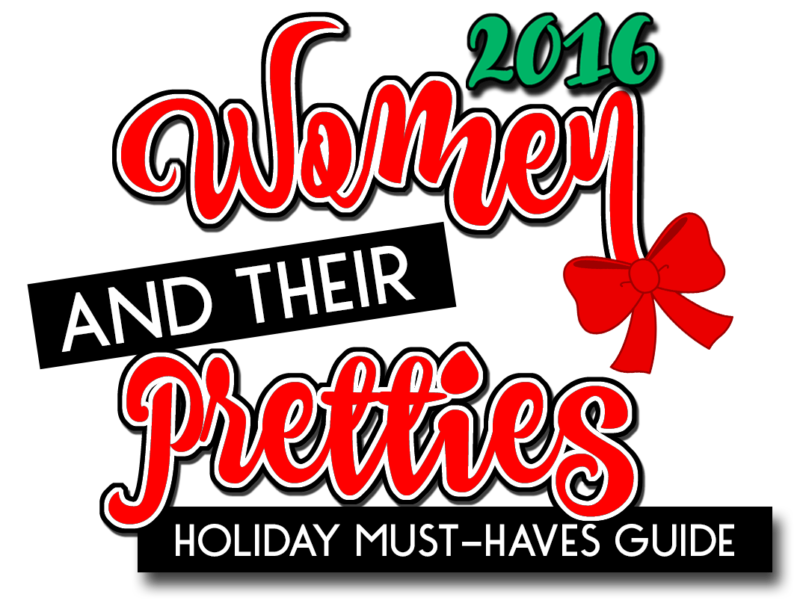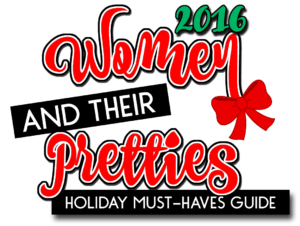 Welcome back to another Women and Their Pretties gift guide. This is our third annual holiday gift guide and this year we're back with all new categories! I've handpicked all of the items for this guide especially for my audience. The guide is aimed towards the lovely ladies, but we have gift ideas for kids and men, too. I've picked out all of the pretties and put them in this easy-to-shop guide just for you. Does something interest you? Click on the listing for purchasing options and more details. You can view the full holiday gift guide here.
The Women and Their Pretties Holiday Must-Haves Guide contains affiliate links, which basically means that for every purchase you make, I will get a little bit of extra income – a girl's gotta get paid! Rest assured that you're getting the best deals and gift-ideas through Women and Their Pretties. Happy shopping, my pretties!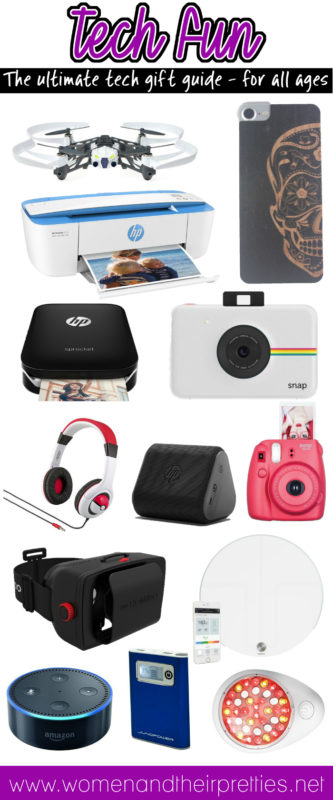 As pictured: Parrot Mars Airborne Cargo Mini Drone // Sugar Skull Black iPhone Skin // HP DeskJet 3755 Compact All-in-One Photo Printer with Wireless & Mobile Printing // HP Sprocket Portable Photo Printer // Polaroid Snap Instant Digital Camera // Pokemon Headphones // HP Black Roar Mini Speaker // Fujifilm Instax Mini 8 Instant Film Camera // QardioBase, Wireless Smart Scale // Homido Virtual Reality Headset V2 // Baby Quasar Pure Rayz Skincare Therapy Device // Juno Power HUE Pro // All-New Echo Dot
1. Parrot Mars Airborne Cargo Mini Drove
Parrot Airborne Cargo Mars is a robust, impact-resistant minidrone that can be customised in an instant. Quick flights and unlimited scenarios! With its astronaut figurine and spaceship look, return to your planet and conquer the galaxy.
2. Sugar Skull Black iPhone Skin
A touch of morbid beauty for your favorite smart phone, this Dia de los Muertos inspired sugar skull design comes from our resident artist E-Dub
3. HP Deskjet Compact All-In-One Photo Printer
The tiny all-in-one that packs a punch: Save space and get the power you need with the world's smallest all-in-one for your home. HP Scroll Scan helps you easily handle most scan jobs, from plain paper to stiff media. Any room, any spot—this ultracompact all-in-one is designed to fit where you need it. Show your style with a sleek design and a variety of head-turning hues.
The most affordable way to print in style: Save up to 50% on ink and never run out with HP Instant Ink. Print color or black-and-white for the same low price. Print 2.5x as many pages with optional Original HP high-yield ink cartridges. Wirelessly print, scan, and copy what you need quickly and easily with this affordable all-in-one. Easily recycle your Original HP cartridges at no charge through HP Planet Partners.
Quickly print right from your mobile device: Easily print anything you need from a variety of smartphones and tablets. Connect your smartphone or tablet directly to your printer, and easily print without a network. Get connected quickly and start printing fast with easy setup from your smartphone or tablet. Scan any object on the go with the HP All-in-One Printer Remote mobile app for your smartphone or tablet.
4. HP Sprocket Portable Photo Printer
With the HP Sprocket Photo Printer, print photos from your smartphone or tablet as easily as you post them. Make time with friends more memorable with instantly sharable 2 x 3-inch (5 x 7.6 cm) snapshots or stickers of every fun-filled moment.
5. Polaroid Snap Instant Digital Camera
Blue Nostalgic Polaroid instant photography in a modern package. Polaroid Snap is the brand's newest addition to its expanding instant digital camera line, delivering signature Polaroid instant simplicity and spontaneity in a pocket-sized form factor and at an affordable price point. In addition to its compact footprint and classic Polaroid instant camera experience, it combines digital imaging with Zero Ink printing. This enables you to easily print and share physical photos at the push of a button, while saving all your images for easy uploading Striking Minimalist Design True to the rest of the brand's modern line, the Polaroid Snap camera's minimalist design features an updated look that incorporates a number of design elements of legacy Polaroid instant cameras, such as the iconic Polaroid Color Spectrum. 10MP and Up to 32GB Instantly share your life with loved ones in vivid color with features such as a 10MP sensor, a micro SD card slot (32GB max), various capture modes and photo booth mode, Polaroid Classic Border Logo printing format, and an instant selfie self-timer. ZINK Zero Ink Printing The integrated ZINK printer enables you to instantly print full-color, smudge-proof 2×3″ prints automatically when an image is captured – without ink cartridges, ribbons or toner. You can even shoot new images while the Polaroid Snap is printing. Post Anywhere The 2×3″ prints are ready in under a minute, and their adhesive backing makes for extra fun and easy posting on most surfaces. Your photos are also saved on the Polaroid Snap for easy uploading to your computer and social media platforms
6. Pokemon Headphones
Great Quality Music! Rock around the house to your favorite tunes with these Pokemon soft, comfortable fit, adjustable stereo headphones. These great sounding headphones have a built-in volume limiter that protects hearing and makes listening to music safe for your ears.
7. HP Roar Mini Speaker
Attention-getting design, color, and sound – the HP Roar Mini Wireless Speaker. Exceptional size-defying audio while streaming music and calls from a distinctively compact speaker.
8. Fujifilm Instax Mini 8 Instant Film Camera
The new, compact INSTAX Mini 8 color models preserve the ease of use and attractive design elements of the existing INSTAX Mini series. At the same time, the Mini 8 cameras offer new features and enhancements. You will instantly notice a slimmer and lighter body. The INSTAX Mini 8 is approximately10% smaller than the Mini 7S in volume ratio. It is now even easier for the consumer to carry around an INSTAX with them everywhere. The new INSTAX Mini 8 features automatic exposure measurement. The camera signals the recommended aperture setting with a flashing LED light and the user can manually adjust the dial to the recommended setting. This helps the user capture the perfect photo every time. A new High-Key mode is available on the INSTAX Mini 8 cameras. This mode enables consumers to take brighter pictures with a soft look -perfect for portraits. The viewfinder has also been improved for enhanced subject viewing. Framing a shot becomes easier for the user with even greater clarity and improved visibility.
9. QuardioBase Wireless Smart Scale
QardioBase is the first step to a happier, healthier you. It combines smart features, ease of use and elegant design to make weight and health management an integral part of your everyday life.
10. Homido Virtual Reality Headset V2
Virtual Reality VR Headset for 360 viewing and gaming Farsightedness and nearsightedness settings Compatible with most recent smartphones Optical settings adjustment 3D glasses Wireless Custom made VR lenses: 100 FOV
11. Baby Quasar Pure Rayz Skincare Therapy Device
Pure Rayz is the most advanced FDA-cleared "anti-wrinkle" skin care tool available for home use. It is designed for effortless anti-wrinkle treatment, caused by depleted collagen and weakened elastin around the eyes, brows and mouth, and everywhere in between. Its large treatment head allows for maximum application of light along the intricate contours of the face. The amount of power emitted by Pure Rayz is four times stronger than any of our competitors. More power means better results. By using another device, it would take years to catch up to the results you would achieve by using Pure Rayz and there's no guarantee you would. Our technology offers a safe and natural approach to the treatment of aging skin. It's cleared to work on all skin types and tones, without the need for down time. Treatment is easy. With Pure Rayz, it takes only eight weeks at five treatments per week to see results then just twice per week for maintenance. Each treatment takes less than 15 minutes; 3 minutes per area. Gently press the illuminated side against your skin. Move in a slow circular motion across the first section of your face. You should feel a pleasant, warm sensation. An automatic timer lets you know when to move to the next section of your face.
12. Juno Power Portable Power Bank
Because we know that additional power is even better when coupled with knowledge, we have incorporated an extra feature into the HUE Pro: a small digital LCD screen that notifies you precisely how much power is left. Take this, and add the four sleek colors we've provided and you will end up with the winning combination that only HUE Pro can offer. 10,000 mAh of power – The HUE Pro is one of the most powerful batteries we offer.
Another added feature in this iconic battery is the high powered LED flashlight – now shining through a set of optic lens, specifically designed to light the path when needed at night or in dark places.
Amazon.com – BONUS: Read My Juno Power Review!
13. Amazon Echo Dot
Echo Dot provides hands-free voice control for Amazon Music—just ask for your favorite artist or song, or request a specific genre or mood. You can also search for music by lyrics, when a song or album was released, or let Alexa pick the music for you. Listen to any song with Amazon Music Unlimited.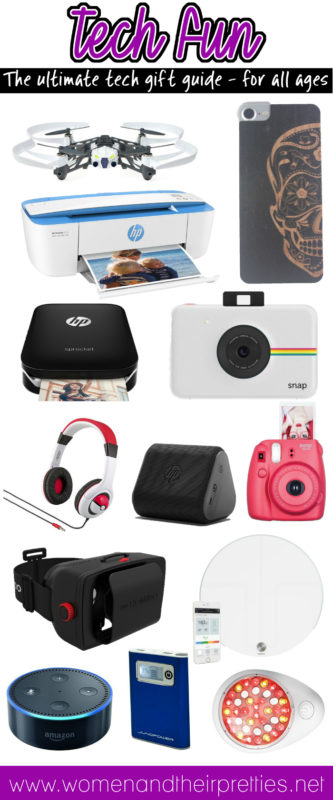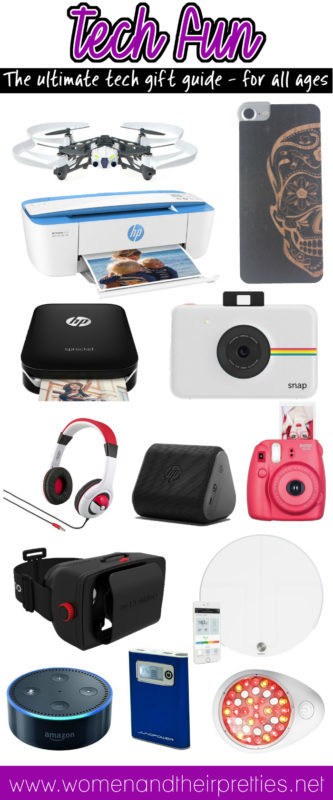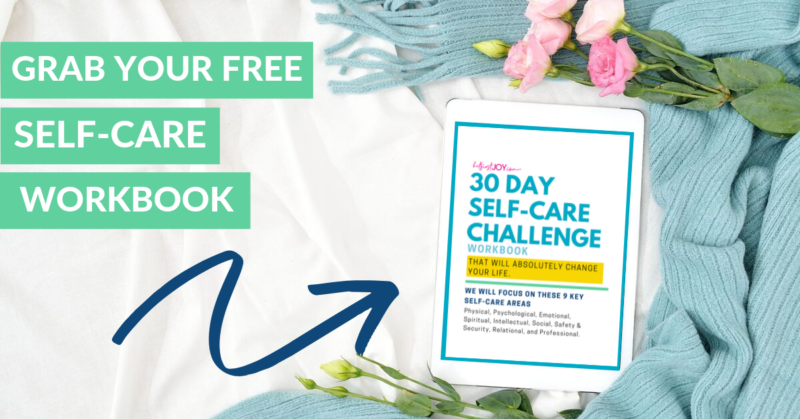 DISCLOSURE
As an Amazon Associate I earn from qualifying purchases. This post may contain affiliate links and/or promotional products, all opinions expressed are that of But First, Joy only. Read my full disclosure.