Are you sick of your phone dying all the time? The very worst is when you are on-the-go and your darn phone dies. It is not safe, it's not convenient, and it's frustrating! It gets even worse when you buy an external battery and it does not work well! You charged it for hours just for it to let you down when you need it the most. Who wants that? You need to learn about the brand and the product before making a tech purchase. It should be from a reliable and trustworthy brand like this one…
Juno Power creates top of the line cell phone accessories for Apple and Android phones. The work hard to create quality and well designed products that everyone will love to use and love to show off. They have everything from automobile phone accessories to external batteries and carrying cases. Each item has a guarantee on it, so you know it has been tested and approved for a long life span. I received two products from June Power and they are both stylish and work just as intended.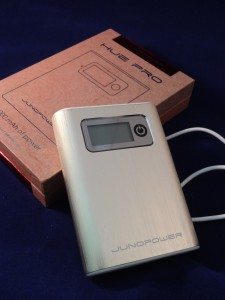 The Hue Pro is an external battery for my iPhone. It isn't ONLY for an iPhone though; this backup battery can be used for any smartphone, camera, tablet, or anything else requiring 5 volts!. You can charge TWO devices at once! The Hue Pro has an advanced LED screen that can be used to show you how much battery power is left! This isn't only an external battery though, it is a flashlight too! It has a very bright flashlight with an optical lense. It is a thin, yet heavy designed external battery that could fit right into your pocket, purse, or cup holder. This external battery contains lithium polymer cells unlike many other external batteries. It comes in 4 different color- silver, gold, blue, and black.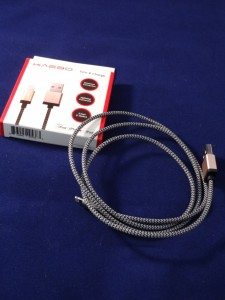 They also have really unique iPhone cables. The Kaebo- Aluminum Lightening Cables come in 3 different colors- silver, gold, and Grey. Each one has a uniquely braided anti tear cable. These would be great for a stocking stuffer!
Check out their website for more products or to do some shopping! JunoPower.com
Connect with June Power on Social Media: Facebook / Twitter / Pinterest / YouTube / Instagram
Juno Power Backup Battery Giveaway $60 Value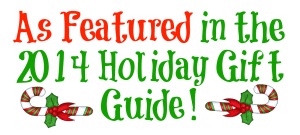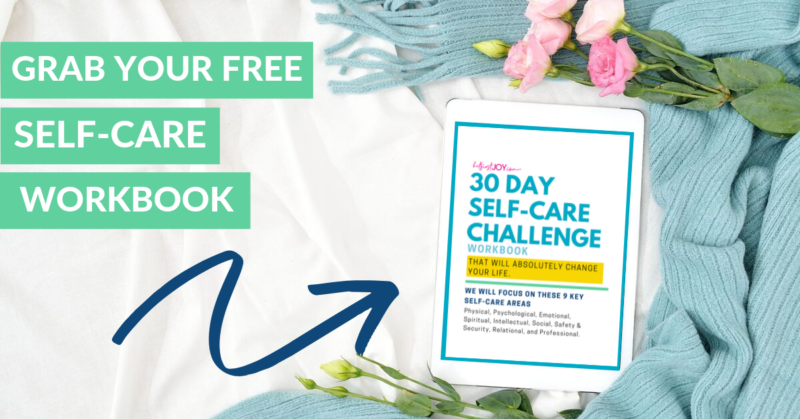 DISCLOSURE
As an Amazon Associate I earn from qualifying purchases. This post may contain affiliate links and/or promotional products, all opinions expressed are that of But First, Joy only. Read my full disclosure.