Welcome to another #TwoBlogsFunGuides event! We are presenting the 2016 Spring Reading List which is all part of the 2016 Spring Guide Series! This reading list if filled with fun, exciting, thrilling, and enjoyable books for kids, teens, and young adults. Each book in this guide was personally approved by one of the two bloggers: Women and Their Pretties or Mama Smith's Blog. Please enjoy and remember to keep coming back because new items are added daily! This guide may contain affiliate links.
Have a product you want featured in one of our gift guides? Find out more about how to submit them for consideration here.
The Opposite Zoo

Whimsical and stunningly illustrated, THE OPPOSITE ZOO (On sale March 8, 2016 | Ages 2–5) is a charming picture book that gives readers a simple introduction to opposites through animals with diverse appearances and traits. Featuring a sleeping panda and an awake owl, a hairy lion and a bald hippo, Il Sung Na revels in the beauty and wonder of zoo animals in the night when the zoo is closed. Reminiscent of the textural beauty found in Il Sung Na's A Book of Sleep, THE OPPOSITE ZOO is sure to enchant young readers and is the perfect bedtime book.
---
Teen Frankenstein By: Chandler Baker

High school meets classic horror in Teen Frankenstein, Chandler Baker's modern reimagining of Mary Shelley's gothic novel. It was a dark and stormy night when Tor Frankenstein accidentally hits someone with her car. And kills him. But, all is not lost―Tor, being the scientific genius she is, brings him back to life… Thus begins a twisty, turn-y take on a familiar tale, set in the town of Hollow Pines, Texas, where high school is truly horrifying.
---
101 Fun Personality Quizzes

Open this book to any page and you'll find a personality quiz that's both fun to fill out and revealing in its results. Just grab a pen and get started. You already know the answer to every question, but do you dare discover what those answers say about who you are… really?!
Purchase Here
Connect with Ulysses Press: Facebook / Twitter / Instagram / Pinterest
---
Fisherdawg

Well Woofo there! Sorry, my mouth's a bit full here. I'm the one and only FisherDawg. Kind of like Superman! Dawg – I meant to say SuperDawg! In this book, I'll tell you about my hero, the Phil-man and why I was nicknamed the FisherDawg. And let me tell you, it only gets crazier from here! Hold onto your seat – or in this instance – your fish! This is a children's series that you and your child will both love! None of those illustrations though! You get the real me on every page. Really! Look inside! Uh-oh, my ego is showing! Woof!
Written by: Lisa L Phillips
Purchase Here
---
The Little Star
The Star family is overjoyed when their newest Little Star is born. Everyone in the rock pool celebrates, but their excitement is soon taken away when the Little Star becomes very ill and dies. How will the Star family cope with this tragic loss? How will the other animals in the rock pool deal with the news and support the family? Will the rock pool ever be the same again? The Little Star tells the true story of the Mortimer family and how they coped with the death of their precious baby boy, Charlie, and supported their two boys, Harry and Adam. It includes their brave decision to bring baby Leo into the world. It aims to support families who have been through a similar experience and provides information and discussion questions to help children deal with the death of a baby.
Written by: Kay Moorby
Purchase Here
---
Teeny Tiny Toady

When a giant hand scoops up her mama and puts her in a pail, a terrified tiny toad named Teeny hops faster than she ever did in her life. "Mama's stuck inside a bucket! Help me get her out!" she begs her big, clumsy brothers. "Don't you worry, kid. We'll save her!" they promise, bumbling and stumbling and jumbling out the door. But as the boys rush headlong to the rescue, pushing their little sister aside, it becomes clear: brawn isn't always better than brains—and the smallest of the family may just be the smartest one of all. Written in lilting verse, this teeny book packs in humor, emotion, and triumphant girl power.
Written by: Jill Esbaum
Purchase Here
---
Ah-Choo!

When hunting for his new best friend, a boy goes through an alphabetical menagerie of animals. From an antelope, to bobolink birds, to wolves and zebras—and of course, a cat and dog, too—he brings them all home. But each creature just makes his sister go AH-CHOO! Will he ever be able to have the perfect pet? This children's book is a delightful way to talk about pet allergies and getting a first pet! I'd love to send you a copy for review, and I provide a copy for a giveaway on your blog or website.
Written by: Lana Wayne Koehler
Purchase Here
---
Joey Visits Grandpa

This story is about a loving relationship between Joey and his grandpa. Joey visits his grandpa and they do many fun things together. But soon afterwards Joey's grandpa discovers he has a problem and not just one problem. Discover how Joey solves the problems and finds a solution at the end of the story. This imaginative story will captivate both children and adults and will delight the reader with its lighthearted humor.
Written by: Patricia Nichvolodoff
Purchase Here
---
Buffy Meets the Zoonicorns

In Buffy Meets the Zoonicorns, Buffy feels a little ignored and wants the freedom that the older animals have. Within Buffy's dream, she meets the Zoonicorns and learns to appreciate the balance of freedom and responsibility. After waking up from her dreamland adventure, Buffy quickly realizes how much she appreciates her life… just as it is! Each book includes a life lesson for positive reinforcement.
There are even Zoonicorn stuffed animals that you can buy. They are soft and cuddly – and perfect to go along with the book! My daughters love their Valeo one, but there are four to choose from.
Written by: Mark Lubratt
Purchase Here
---
How the Crayons Saved the Rainbow

The Sun and the Clouds are best friends. Together they keep the world warm, the gardens growing, and the sky full of beautiful rainbows. But one day they get into a fight and refuse to be in the sky together. And that means there are no longer any rainbows. Without rainbows, the colors start disappearing until Earth was left with no color … except for one little forgotten box of crayons in one little school desk.
Determined to save the rainbows and fix the Sun and Clouds' friendship, the crayons draw rainbows all over town. Their attempts go unnoticed. Soon they realize that they're going to have to do something big to get the attention of the former friends. So, the crayons create the biggest rainbow they can and hope it's enough to bring color back to the world.
Written by: Monica Sweeney
Purchase Here
---
Izzy the Very Bad Buglar
Izzy comes from a family of excellent burglars. But every time Izzy takes something that doesn't belong to her, she gets a bad feeling in her stomach that won't go away. She tries to tell her parents about the bad feeling, but whenever she mentions it, they tell her she needs to be a good burglar.
Izzy finds ways to make the funny feeling in her stomach subside. She and her friend, Frog, start by tidying up as they burgle. They make the beds, dust, wash the dishes, and do the laundry. When the people come home, some of their things will be gone . . . but at least they won't have any chores to do.
Written by: Amy Proud
Purchase Here
---
My Amazing Dad
With bright illustrations from award-winning illustrator Tom Jellett and minimal text by award-nominated Ezekiel Kwaymullina, My Amazing Dad celebrates the unconventional father who may not always get it right but certainly knows how to turn every day into something special.
This dad is not like other dads. He is not good at: Mowing the lawn, Getting his children to school on time, Baking cakes, Fixing a leaky faucet, or Remembering bed time
But, he is good at: Making mazes, Getting his children to school eventually, Eating cakes, Making bubble baths, and Telling bedtime stories. And this is what makes him so special.
Written by: Ezekiel Kwaymullina
Purchase Here
---
My Grandpa is a Dinosaur
This little girl has been watching her grandpa for a very long time, and she is almost absolutely certain that he is a dinosaur. So why is it that nobody believes her? Why can't anyone else see what she sees? He roars! (And no, it's not just a snore.) He has green skin! (And no, he's not from outer space.) He even has a tail! (And no, he's not a horse!) Determined to get to the bottom of this mystery, the little girl goes straight to the source. It's time to ask Grandpa once and for all: is he a dinosaur?
Just like Gorillas in Our Midst, this book is all silliness and fun. Comic artist Richard Fairgray's illustrations are filled with wonderful, quirky details for kids to discover with each read. Kids will love that they can see that Grandpa is a dinosaur when nobody else can. And, of course, a story like this can't end without a surprising twist!
Written by: Richard Fairgray
Purchase Here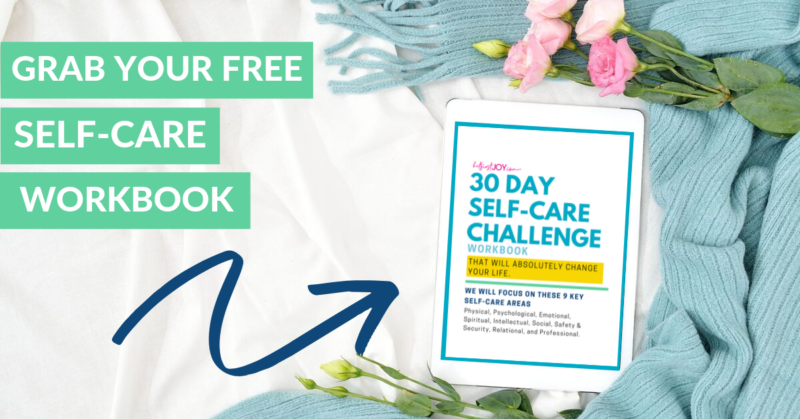 DISCLOSURE
As an Amazon Associate I earn from qualifying purchases. This post may contain affiliate links and/or promotional products, all opinions expressed are that of But First, Joy only. Read my full disclosure.