Why is it that the smallest stores always have the best clothing, shoes, and accessories? I think it's because they give more time, love, and attention to what they put on their shelves. Simons Shoes is a prime example of a store that provides their customers with nothing but TLC. For a store that's been around for over 100 years, they still have not lost their charm. You will walk into the store feeling like you are welcomed and comfortable.
5 Reasons to Shop at Simons Shoes
Style
"Step out in style and walk a mile in our shoes." You can count on Simons Shoes to provide items that combine STYLE and COMFORT. We believe that fashion should look and feel good.
Service
"We are with you every step of the way." You can count on our customer service team for an unparalleled shopping experience. We offer personalized service – near and far. Our expert knowledge of our brands & sizing ensures that the your shoe choice will be the right choice.
Selection
"The most interesting shoes in the world." Welcome to our expertly chosen, curated collection. Beautiful, bold colors abound in our amazing selection of high-quality fashion comfort shoes. We delight in showing off our unique brands, shoe styles, and unrivaled accessory collection. We know that purchasing from us will make you stand out and anyone you gift our selection on to.
Quality & Value
" Where Quality + Style = The Perfect Pair." You can expect any item from Simon's to last. We sell great products at a great value. We believe in our goods and know that you will too.
Local Landmark Establishment
"Knowing the value of style since 1892." In this day and age, being a small business that has survived through the centuries is rare. We are continue to thrive because we never stop improving. Come by or shop our online store to see just how special we are, time after time.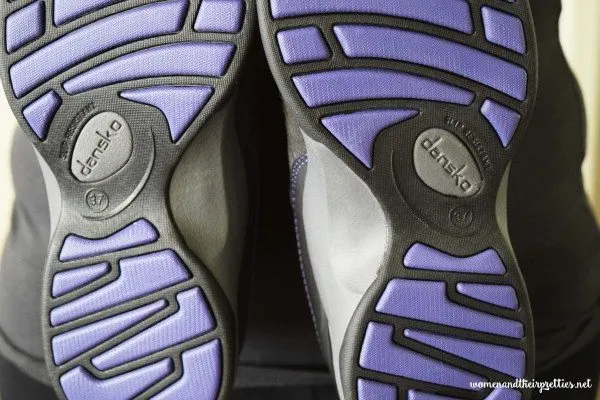 It's the second week of the New Year! A lot of women have fitness and weight loss goals for the New Year. That means that everyone is shopping for the best clothing and shoes for their fitness goals. Running shoes are easy to find, but walking shoes aren't as easy. I personally like a walking shoe that I can wear with anything. It needs to be shoes that I can wear with my fitness clothes and out while going on my numerous adventures.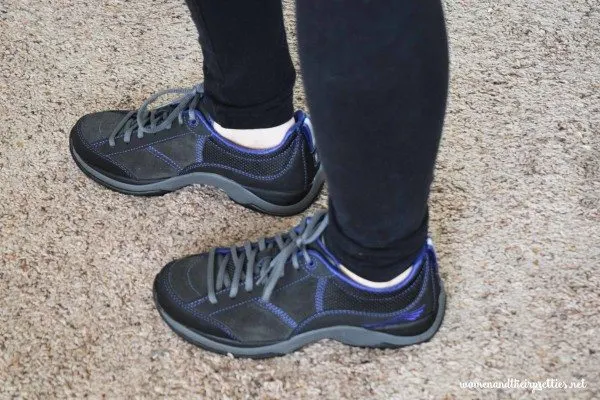 The Dansko Sabrina shoes are a perfect example of an everyday shoe. First of all, I have to discuss the style. They are gorgeous! Nobody would ever guess that these are also walking shoes because of the style and beautiful material. They are soft. The color I chose was gorgeous Black Violet/Suede shoes. These come with the bold violet laces and charcoal color laces. The color of these shoes is so unique that I want to wear them all the time. The comfort level doesn't stop me from wearing them as much as I want!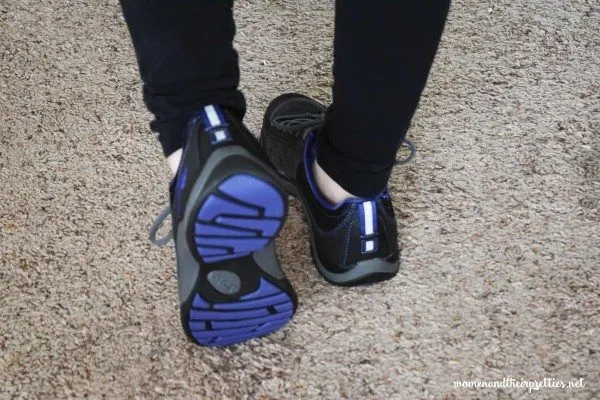 These slide on nicely. They are a bit more boxy than most sneakers, but I actually like it. The boxy shape leaves extra room in the toes, so they can breathe. Despite their look and durability, these are actually quite lightweight. Walking is a breeze with these comfy shoes! The soles our slip-resistent and the footbed is cushioned. Basically, you can walk on any surface without concern. Your feet will not sore or tired after walking in these either.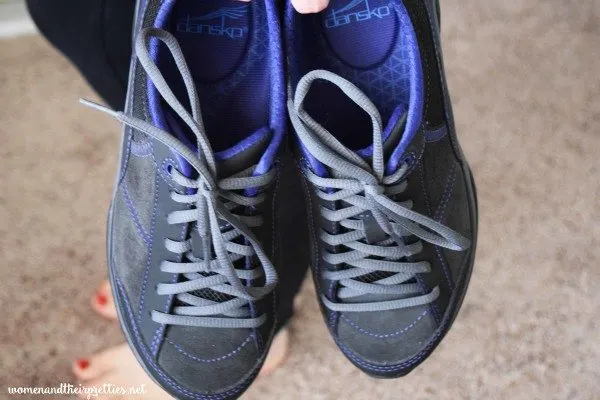 Here are a few more features
3M Scotchgard™ treated suede and breathable mesh upper
Lace up closure for a secure fit
Removable multi-density footbed delivers superior arch support
Dri-Lex Eco™ lining with DuPont™ Sorona® fiber for moisture management and odor control
Strobel construction provides flexibility.
Durable, slip-resistant outsole
Seal of Acceptance from the American Podiatric Medical Association
1.5" heel
I just love these. I think that every lady should give these a try this year. New year, new you, new shoes. I think that has a ring to it!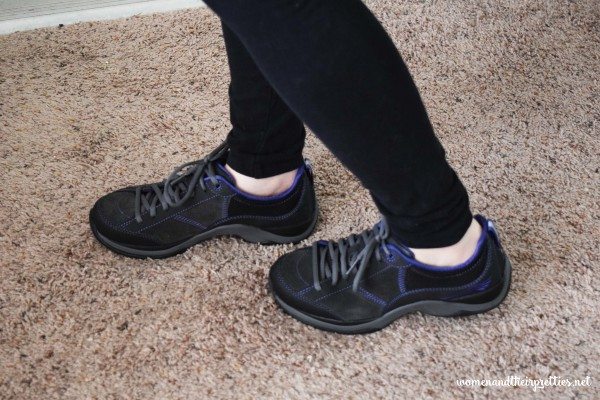 Connect with Dansko: Facebook / Twitter / Instagram / Pinterest