I've lived in Florida my entire life and one of my vacation destinations has always been Daytona Beach. In fact, I was just there for Valentine's Day and I am ready to visit again. There's so much to do! I think that Daytona Beach is very underrated and a lot of people are missing out on all the vacation options and amenities available at Daytona Beach. Whether you're vacationing with the family or on a romantic getaway, Daytona Beach is one of the top vacation destinations in Florida and the festival capital of Florida.
If I were to plan for a 3-day Vacation in Daytona Beach, this would be my itinerary. This is considering travel between each plan.
Friday 10/23/15
11:30 – 12:30: Enjoy a nice Shrimp Cocktail and a Beach Dog, on the Sunglow Pier at Crabby Joes.
12:30 – 2:30: Relax on the beach for a couple of hours, taking in the sun, and going for a dip in the water.
3:00 – 4:00: Check into the River Lily Inn Bed & Breakfast, take a tour of the Inn, and drop off our bags. This is our favorite to visit in Daytona!
4:00 – 6:00: Head out for some antiquing. This is a favorite for us in Daytona Beach. There are lots on hidden gems in these shops.
6:30 – 8:30: Time for dinner at Chez Paul, a highly recommended restaurant by the River Lily Inn. The best way to end the evening is with some fine dining and drinks.
8:30 – 10:00: Mini golf at Pirate's Island Mini Golf – that's our kind of late night cap.
Saturday 10/24/15
10:00: Leave the River Lily Inn after enjoying a lovely breakfast and piano serenade
10:30 – 1:30: Head to the Orchtoberfest for a few hours of live music, good food, and fun activities!
2:00 – 5:30: Head back to Daytona Beach for some outdoor fun! Maybe Jet Skis? Maybe Flyboarding?
6:00 – 8:00: Dinner at a local seafood place. Something a bit more casual, after our eventful day.
8:00 – 10:00: We will end our evening with the Boo Bash! – another awesome Daytona Beach fall festival.
Sunday 10/25/15
10:00: Check out of the Inn after our delicious breakfast.
10:30 – 1:30: Visit some of the local attractions. Maybe visit the famous, Ponce de Leon Inlet Lighthouse to take beautiful photos.
2:00 – 3:00: Lunch and margaritas at once of the local Mexican restaurants.
3:00: Drive back home
That's my ideal 3-day vacation for my boyfriend and I. Daytona Beach is great for couples to visit. It would be so fun and eventful, yet so casual and relaxing. Want to learn more? Read about everything you can do in Daytona Beach below.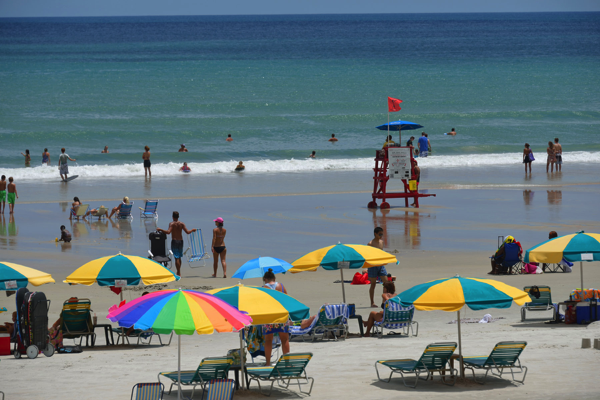 The Beach
Daytona Beach is one of the most beautiful and eventful beaches in Florida. Daytona Beach has a little bit of everything right on the beach. My family owned a condo on Daytona Beach and we could visit any time of the year and have a blast because the beach itself is packed full of fun. With the bright blue water and sparkling white sands, you can expect a clean and safe environment when you visit the beach. There are even umbrella and chair rentals to make you feel a bit more comfortable! If you want something a little different, I bet Daytona Beach has something for you! This is one of many free things to do in Daytona Beach.
The Resorts, Hotels, Motels & More
Like most people, I am sure that you think staying on the beach is way out of your budget, but the Daytona Beach hotels have reasonable prices. Since they have hotels, motels, Bed & Breakfasts, condo rentals, and even campground rentals. You can take comfort in knowing that you will find something within your budget and something that fits your style. What's great is that you have hundreds of locations to choose from and they are all maintained very nicely.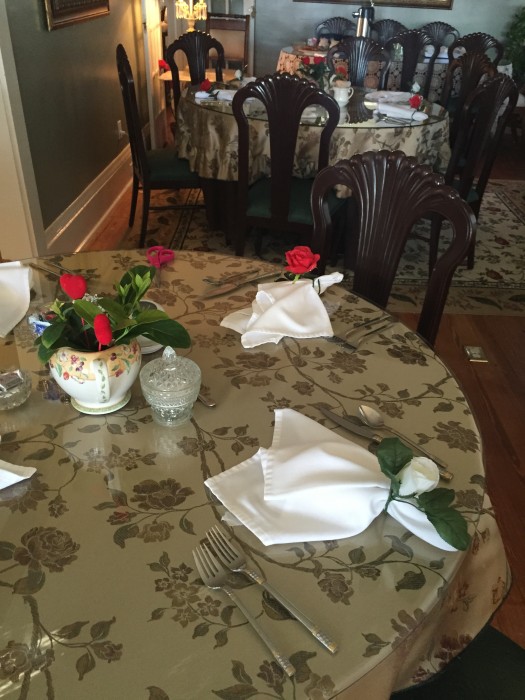 The Restaurants
Oh the restaurants in Daytona Beach are one of a kind! I've driven to Daytona Beach just to eat at their restaurants. They have a little bit of everything. If you want something formal, you will find some of the best steak and seafood restaurants in this part of Florida. Speaking of seafood, you can expect the freshest and most delicious in Florida. Nothing compares to a fresh meal! If you'd prefer casual, then you can visit one of the many walk-in restaurants. Some don't even require shoes and shirt! You are on the beach by the way. You want italian ice or ice cream to cool you off on a hot summer day? Daytona Beach has it. You want a fruity cocktail or a delicious beer? Daytona Beach has it.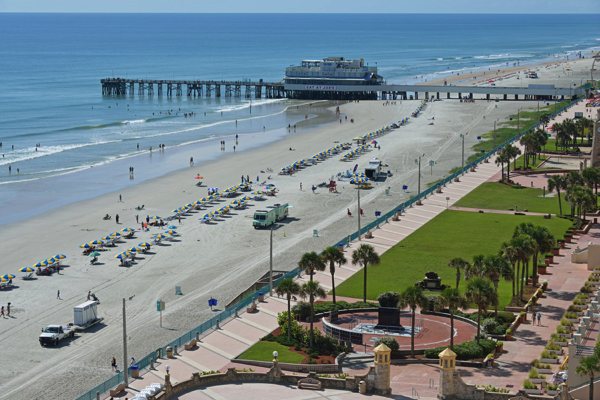 The Events
Did you know that Daytona Beach is the festival capital of Florida? You'd think it would be Miami or Orlando, but nope! Daytona Beach takes the cake by hosting over 50 festivals throughout the year. Don't worry, there aren't just festivals during the summer! The Fall festivals are actually the most popular in this area. If you're into old cars, then the Turkey Run Fall Festival is right up your alley! Are you a music lover like me? Then you can't miss the Annual Daytona Blues Festival! You can enjoy a top-notch line-up for blues greats performing at historic Jackie Robinson Ballpark.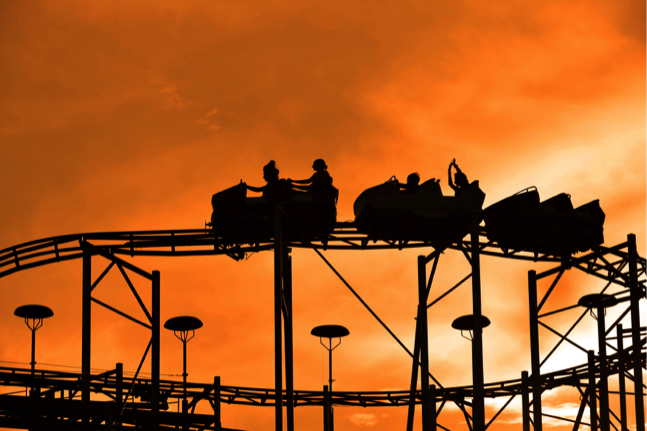 The Attractions
There's shopping, drinking, eating, and so much more in Daytona Beach! If you want to bring your pets, you have to visit the local Gemini Springs Park & Dog park. Experience the beauty of Florida while your dog is playing in the park. With walking trails, wild squirrels and birds, you'll surely want to sit right down and picnic in this park! Not digging the Florida heat? Visit the Mary S. Harrell Black Heritage Museum and touch up on your history! Would you prefer a little more adventure? Then visit then visit Go-Kart City & Mystic Harbor Mini Golf or try Flyboarding for the first time! If you want kid friendly options then the Marine Science Center is a must-visit! With live animals and exciting exhibits, your kids will surely want to visit again!
I could go on forever about all of the fun and exciting reasons for your to visit Daytona Beach, but I think you get the idea. If you want to experience the beauty of Florida, then Daytona Beach is a vacation destination for any romantic getaways or family adventures! Plan your vacation now –the beach awaits.
Planning a visit? Receive your own travel guide by clicking here