We're pet parents. That means we've adopted a furry little creature (or a few) and made our home – their home. If you're anything like me, you let them get away with just about anything. You definitely allow them to get away with more than your children do. I let my cats walk on the coffee table, sleep in the bed with me, and even boss me around until I give them more treats. Just because we love our pets, doesn't mean that everyone will. Every once in awhile we have a visitor that we want to impress. In other words, we want to trick them into thinking we don't have pets. Any sign of pets will ensure them that we're human – and we definitely don't want that. So how do you do it?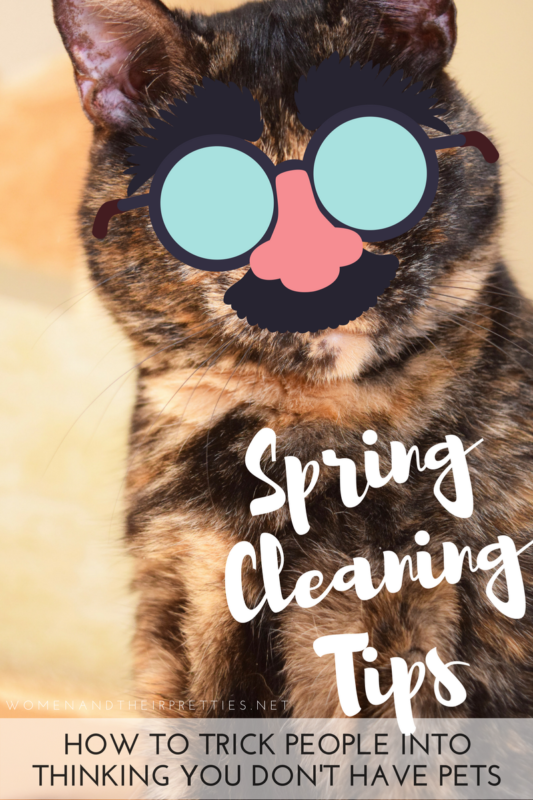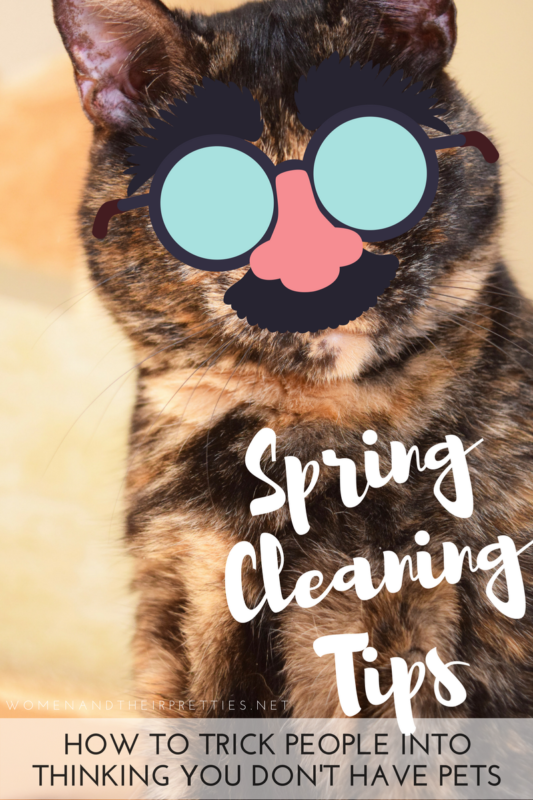 6 Spring Cleaning tips for Pet Parents
You can rid your home of all the messes a pet makes in under 30 minutes with these Spring Cleaning tips. All of these tips are for anyone that needs a quick and thorough cleanup this spring. If you have a little more time to spare, you can deep clean with these tips. Personally, I'm all about getting my Spring Cleaning done and over with, so I go as quickly as humanly possible but I get the job done.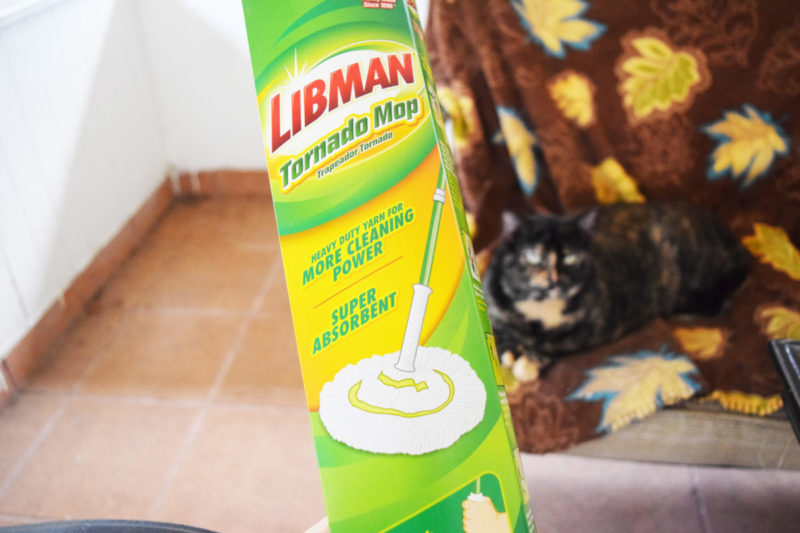 1. Sweep & Mop
This probably goes without saying, but sweeping and mopping can work wonders in a room. It's kind of like making your bed – it completely changes the look and feel of a room. I picked up a brand new Libman Tornado Mop from Walmart to take care of all my Spring Cleaning needs. I figured I deserved a quality mop if I'm going to be doing some serious Spring Cleaning this year. I use this mop to clean after my 3 cats because it gets the job done quickly!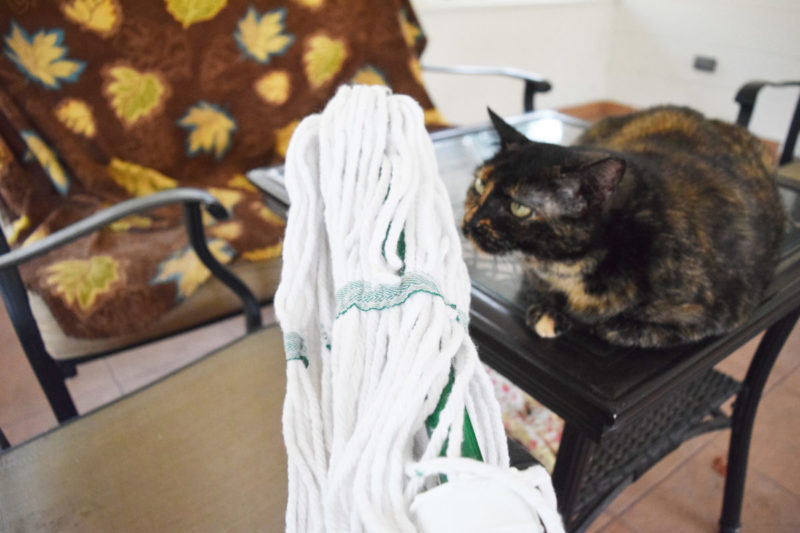 I can mop a room in 5 minutes with the Tornado Mop, all because of the large mop head and the wringing mechanism that allows me to twist and release water without getting my hands dirty. I've gotta keep these hands clean to love on my fur babies. I'm sure y'all know what I mean! So, get yourself a Libman mop (use this $3-off coupon code) and clean up all that dirt and fur to mask your pet-friendly home.
2. Air Freshener, Air Freshener, Air Freshener
Air fresheners work wonders in your home. We have spray freshener and oil fragrances. We keep an oil fragrance right next to the litter box to keep the house smelling fresh. We also keep a scented anti-bacterial spray handy just to keep the germs in check. I highly recommend fragrance plugins and timed spray machines. Basically, you plug these in and don't have to worry about it later.
3. Remove Pet Hair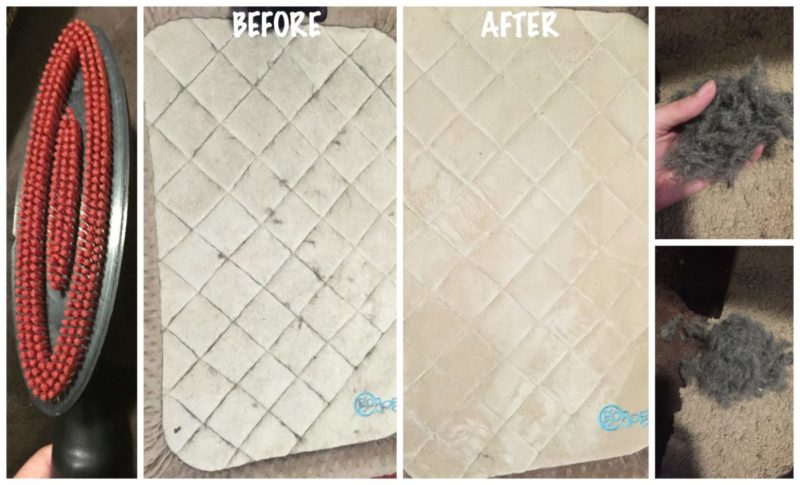 Obviously, you can't trick people into thinking you don't have pets if you have pet hair on your furniture, your clothes, and in your coffee (I speak from experience). Get rid of that pet hair. Sweeping and mopping are great for your tiled floors, but you've gotta take care of the rest of the house. Dust all the shelves and furniture, get a good hand-held brush and remove all that pet hair from your couches and even the pet beds. You'll be amazed at how clean your home will feel afterward.
4. Perfect Pet Bed Placement
The placement of your pet beds is key to tricking people into thinking you don't have pets. If you have guests visiting, put those pet beds anywhere that isn't completely obvious. Some ideas are to put them in corners, under tables, or even in closets. Just make sure your fur babies still have access to their beds. I promise that you'll find a place for the beds that you've never even thought of and it will completely change the look of your home.
5. Hide Pet Food & Supplies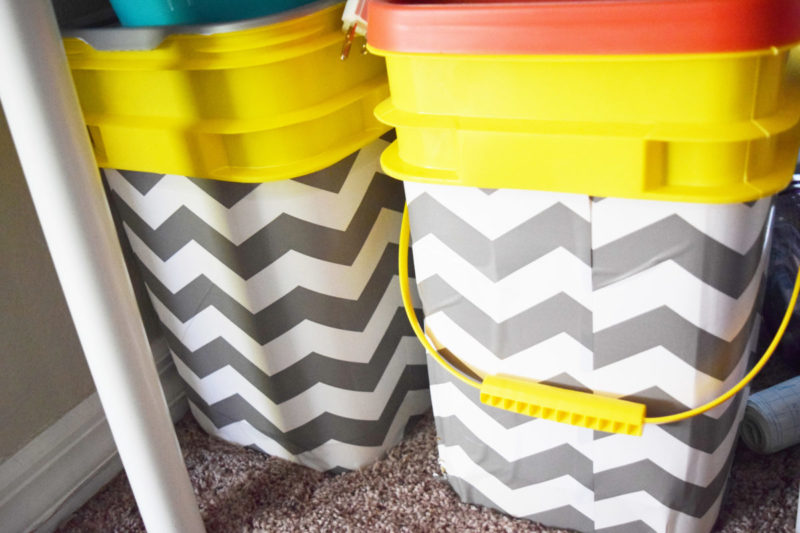 You will not walk into my home and see bags of cat food or cat litter. I keep it all in tubs. I've disguised my cat litter by adding some pretty contact paper to the plastic tubs. We buy cat food in bulk and poor it into a large plastic tub that we keep in the closet. This is also a great way to keep the food fresh! Get something that matches your house or place food and supplies in cabinets. Where you keep the food and water is important too. My cats food, water, and litter box is in a closet. This masks the smell and keeps it hidden from our visitors. The cats can access it at any time and we don't see/smell the mess!
6. Find all the toys & hide them
If you spoil your fur babies like I do, they have toys – all over the house. It becomes a huge mess. Your Spring Cleaning goal is to find all the toys and hide them. I'm kidding, you don't have to hide them, but organize them. I found all the little toys in the house and threw them into a basket. I keep the basket by the pet bed, hidden from the visitor's eye.
Libman Spring Cleaning Challenge
To Enter The Libman Company's Pinterest sweepstakes:
1. Follow The Libman Company on Pinterest and re-pin from their sweepstakes-specific board. Create a "Spring Cleaning Toolkit" using images of The Libman Company's products and Spring cleaning tips from the pinboard, and then enter your information on The Libman Company's Facebook page. Invite your friends to enter as well!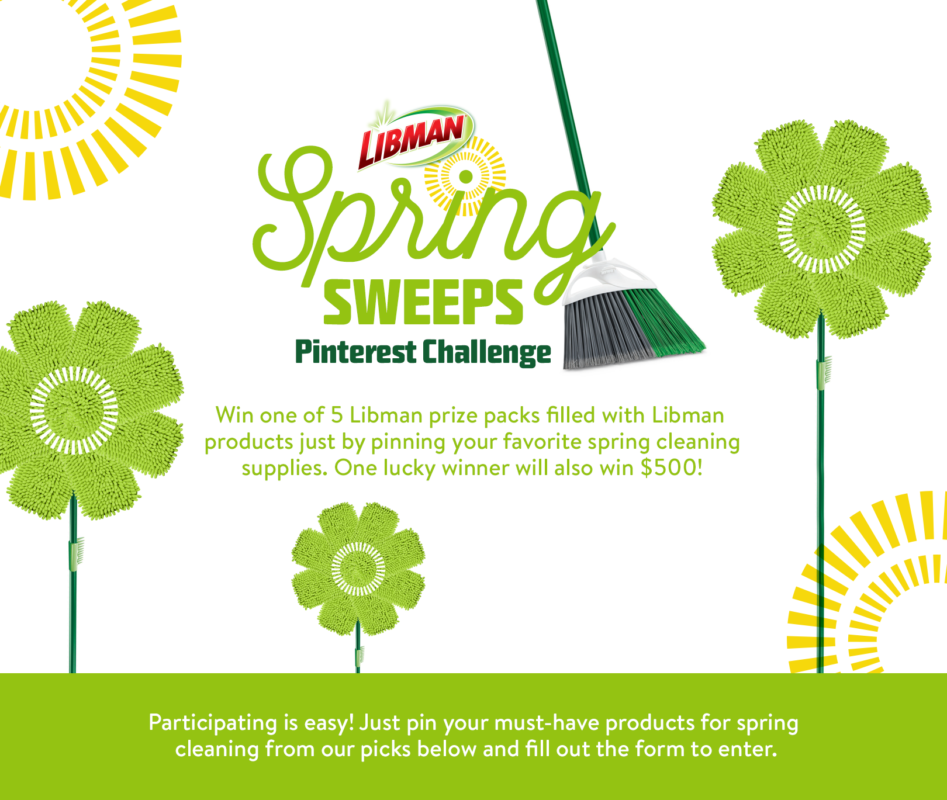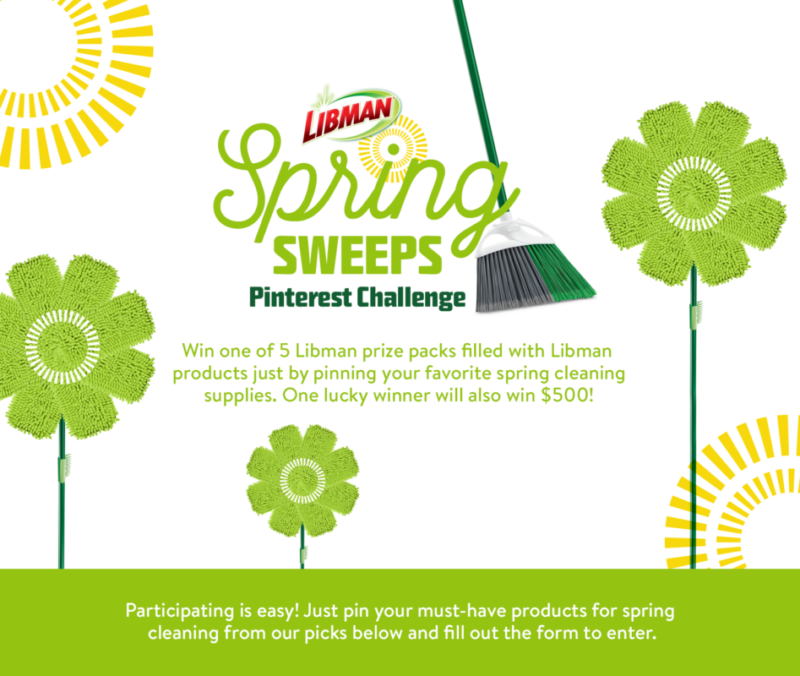 Prize: 5 winners will receive a "Spring Cleaning Toolkit" comprised of Libman products, and one additional winner will receive a prize package plus a $1,000 cash prize.
Grab your $3-off coupon
Sign up for The Libman Company newsletter and download a coupon to get $3 off your very own Wonder Mop!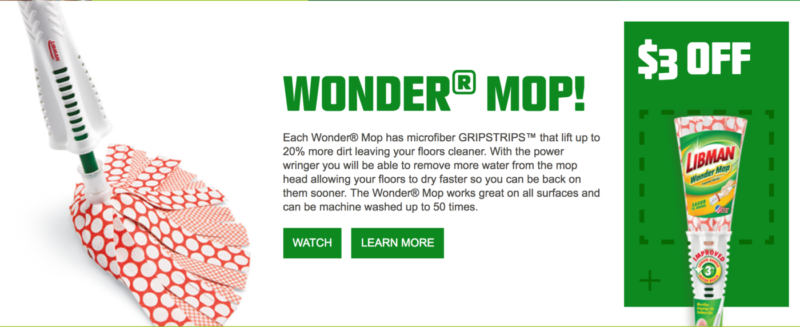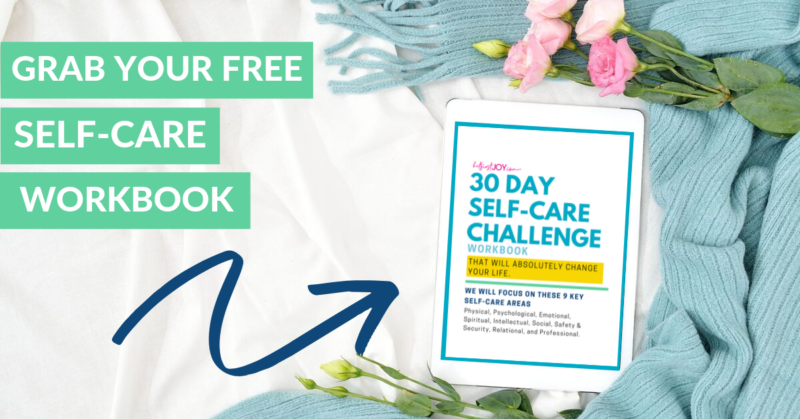 DISCLOSURE
As an Amazon Associate I earn from qualifying purchases. This post may contain affiliate links and/or promotional products, all opinions expressed are that of But First, Joy only. Read my full disclosure.