Are you a hot sleeper? In other words, do you sweat in your sleep or wake up hot every night? Do you have to flip your pillow to the other side or kick your foot our from under the sheets? I know the struggle! I am a hot sleeper and I have been my entire life. I keep my AC on 68 degrees each night and I have a fan blowing on me – no matter what the weather is. In fact, we just bought a cooling mattress to help with my sleep. Waking up multiple times a night is not healthy, so we decided to do something about it. While I love my new mattress, it hasn't completely controlled my body temperature when I sleep. That's why I chose to review the Therapedic Cooling Gel and Memory Foam Pillow.
I didn't have high hopes for the pillow because I've used cooling pillows before and they didn't seem to do the trick. Once I opened the package though, I knew that this was the pillow for me. First of all, it is SO soft. I was going to ask my mom to test it for me, but I couldn't get over how soft it was, so I decided to test it myself.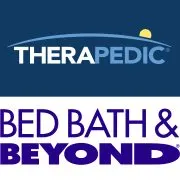 Honestly, the first night that I used it was the best sleep that I'd had in awhile. At first, I was struggling finding a good position with my new pillow. I am a stomach sleeper, so I need my pillow to be sorta flat. What's great about this pillow is that once you lay on it for a little bit, your face seeps right into it. The pillow basically molds around your face, making for a customized and comfortable sleeping experience. Once I fell asleep, I was knocked out until the next day. I did not wake up hot once. I woke up and felt incredibly well rested. My body wasn't sore. My neck wasn't sore. I wasn't fatigued and I didn't lack energy. In fact, this great night of sleep carried on into my day. My mood was improved and I had enough energy to tackle all of my projects. The comfort is a MUST for a pillow, but let's get to what really sets this cooling pillow apart from others.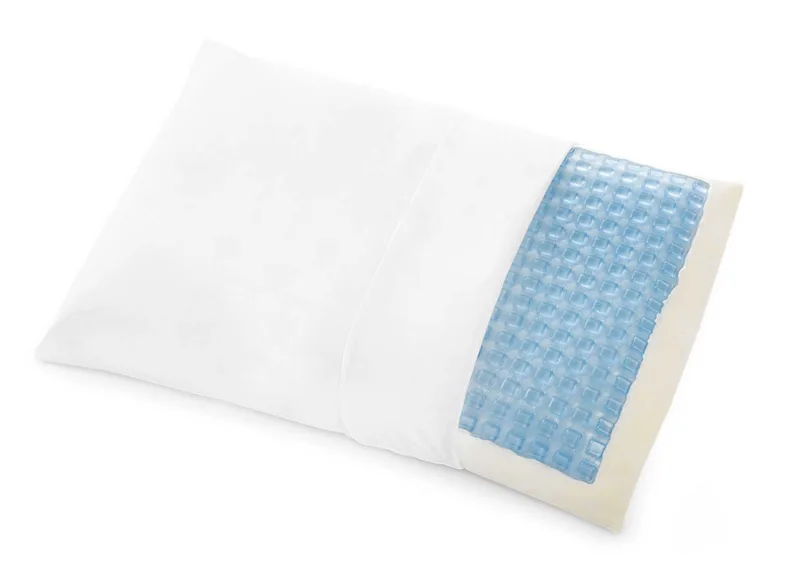 It actually works! The cooling gel stays cool all night long. The cooling technology of this pillow really improved the quality of my sleep. I felt great! It almost felt like I was in a spa because I am never that cool or comfortable anywhere. I feel greedy because I want others to try the pillow out, but I refuse to share my pillow. I expected the cooling gel to feel weird and awkward on my pillow. I thought it would be too hard to feel comfortable. It isn't at all though. I used it with the mesh cover and I used it with my pillow case. I wanted to feel the cooling that they both offered.
I am going to have to purchase one of these for my mom. She is going through the "change of life" and she wakes up every few hours with a hot flash. I am certain that this pillow will help her tame those hot flashes.
I recommend this cool pillow for anyone, adults or children, who is looking for a little something extra in comfort and cooling. From the premium foam in the pillow to the cooling gel, you can expect a pillow that will be yours for years. If for some reason something happens and you need a new one, no worries! Therapedic offers a 5-year limited manufacturer's warranty!
You can purchase this bad boy online here or you can purchase it in your local Bed, Bath, & Beyond (find your location here).