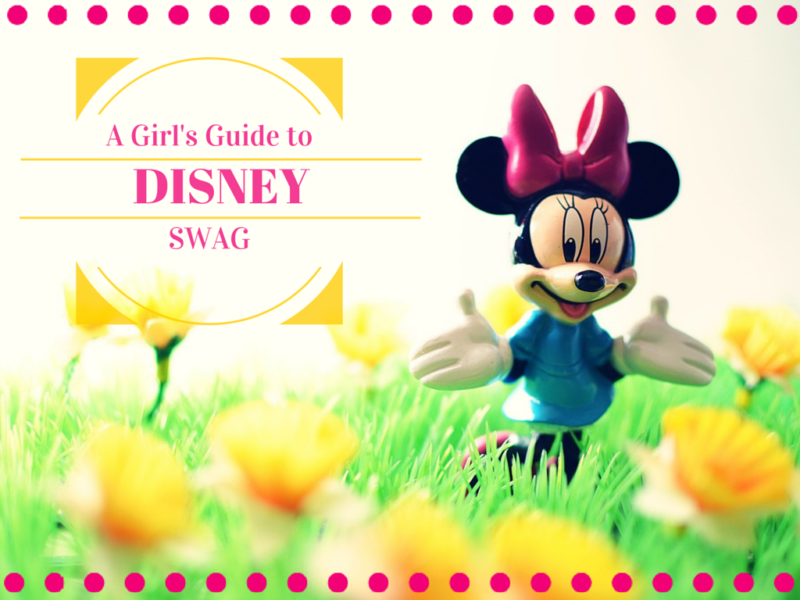 Disney, where the magic happens and dreams comes true. There are some people who love Disney and there are others who LIVE Disney. This guide for those who live it. It's for all the girls that dream Disney. It's for the girls that practically melt when they see something Disney related. I have compiled a list of Disney swag that maybe you haven't considered before. I hope that you enjoy it and you use this guide for your next Disney shopping haul.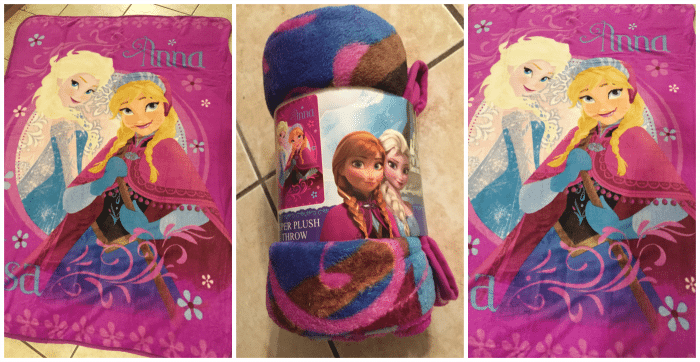 1. Northwest Frozen Loving Sisters Blanket – This blanket is to die for. I mean seriously, it's a Frozen blanket. How could you go wrong with that? Well, a lot could go wrong with a blanket that isn't made to last. Northwest puts comfort AND style into their blankets and the results are fabulous. This blanket is so adorable. It's not a typical picture that you see from Frozen often. I was immediately surprised by the bright and beautiful purple. You think Frozen and you think blue, so the purple is a nice surprise. It's so soft that you want to wrap around you all day long. It isn't too thick either! The length is really perfect for an adult or a child. It's larger than most throw blankets. Yes, I am a Frozen loving woman and I am not afraid to admit it. Even the binding around the edges is designed well. This isn't your average throw blanket because it's softer and better made than an average blanket. It's way more bright and beautiful than one that you'd buy anywhere else!
www.TheNorthwest.com / Facebook / Twitter
---
2. Disney Go Green! A Family Guide To a Sustainable Lifestyle Book – Go Green is a new brand of Disney books. As per Disney fashion, they put their customers and guests' well-being first. This book is dedicated to giving families no ideas for a more healthy lifestyle, as well as family togetherness. The book is packed with ideas for families to grow into more sustainable lifestyles through activities, learning, and working together or projects. I love this book sooo much. I think every girl should delve deep into this book because there's nothing more important that family and health!
www.EddaUSA.com / Facebook / Twitter
---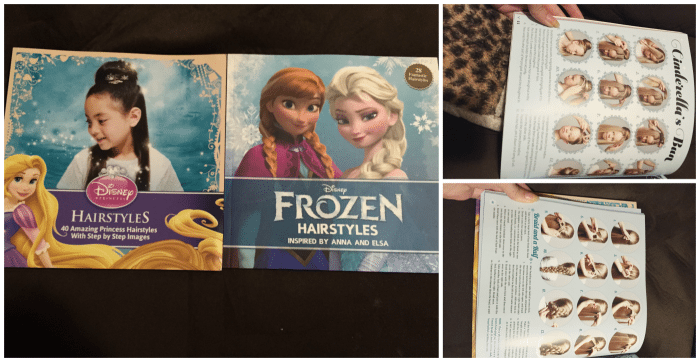 3. Disney Princess and Frozen Hairstyles Books – Okay, this is a seriously a girls dream come true. I don't care if you are 6 or 36, being a princess is every girls secret fantasy. Maybe dressing up as a princess on a regular basis would be weird as an adult, so we can improvise. A Disney princess hairstyle is a lot easier than it sounds. With these books it's easy, at least! The books contain step-by-step written instructions and step-by-step images. The Disney Princess Hairstyles book has chapters for each Disney princess (except Anna and Elsa). The Disney Frozen Hairstyles book is full of hairstyles inspired by Anna and Elsa. Whether you want hairstyles for you or your girls, you will be pleasantly pleased and surprised by these incredible books! Taking a Disney trip? Bring these along with you and try a new style every day!
www.EddaUSA.com / Facebook / Twitter
---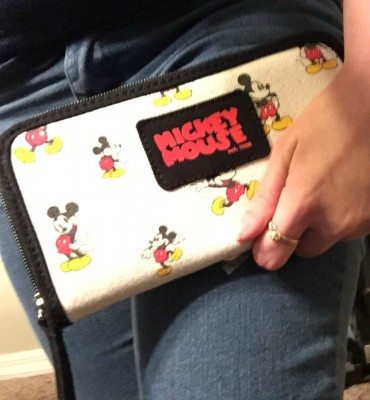 4. Disney Mickey Mouse Wallet – Shop it Fashion's Disney Mickey Mouse Wallet is very fashionable. It is a zip around wallet, so it is very convenient and allows for a lot of storage. It is a beige canvas with adorable Mickey Mouse graphics printed all over it. This is the perfect Disney Swag for all you Disney lovers out there!
www.ShopItFashion.com / Facebook / Twitter
---

5. Personalized Disney Autograph Books – These autograph books are so perfect! You can buy autograph books (at a very high cost) all over the web and all over Disney. This one is my very favorite because it's affordable, personalized, and made with love. You can get your name added right to the front of these adorable books. They are great for the entire family! The book has 80 blank pages, 160 front and back. It comes with Mickey or Minnie Decal, Name, and year of travel. This is a great way to remember your trip to Disney!
Only $9.00 (plus shipping)
www.Etsy.com/shop/MonogramsByAmanda / Facebook / Instagram
---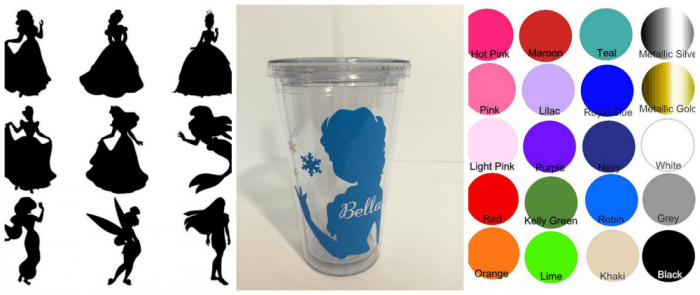 Only $8.00 (plus shipping)
6. Personalized Disney Princess Tumblers – Okay, I am dying over these. They are soooo cute. Each tumbler contains your favorite Disney princess' silhouette with the name AND color of your choice! I am dying for a Belle one. I think I would want her to be yellow like her beautiful dress. I think it would be fun to order a few of these for a Disney Princess party!
www.Etsy.com/shop/MonogramsByAmanda / Facebook / Instagram
---
What are your favorite items in this guide? Who are your favorite Disney characters and princesses?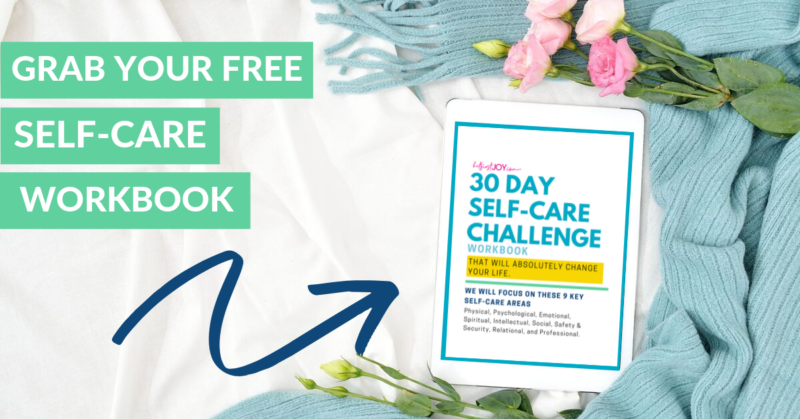 DISCLOSURE
As an Amazon Associate I earn from qualifying purchases. This post may contain affiliate links and/or promotional products, all opinions expressed are that of But First, Joy only. Read my full disclosure.