Oh my! This A Monster Calls teaser trailer has me begging for more. I haven't seen a lineup this good in quite awhile. With a stellar cast like, Sigourney Weave and Liam Neeson, there's no way that this movie could go wrong. I am dying to learn more about this monster. What does he look like? Is he friendly? What kind of monster is he? This teaser trailer will pose all of those questions and a whole lot more!
In theaters October 21, 2016
Story: A visually spectacular drama from director J.A. Bayona ("The Impossible"). 12-year-old Conor (Lewis MacDougall), dealing with his mother's (Felicity Jones) illness, a less-than-sympathetic grandmother (Sigourney Weaver), and bullying classmates, finds a most unlikely ally when a Monster appears at his bedroom window. Ancient, wild, and relentless, the Monster guides Conor on a journey of courage, faith, and truth. Toby Kebbell plays Conor's father, and Liam Neeson stars in performance-capture and voiceover as the nocturnally visiting Monster of the title.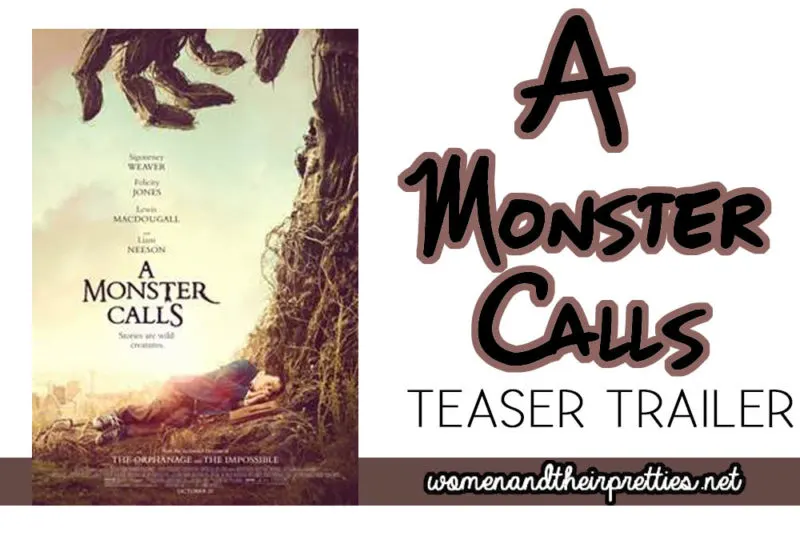 Director: J.A. Bayona ("The Impossible," "The Orphanage")
Writer: Patrick Ness, based on his novel A Monster Calls
Cast: Sigourney Weaver, Felicity Jones, Toby Kebbell, Lewis MacDougall, and Liam Neeson
Connect
Official Site I Facebook I Twitter I Instagram