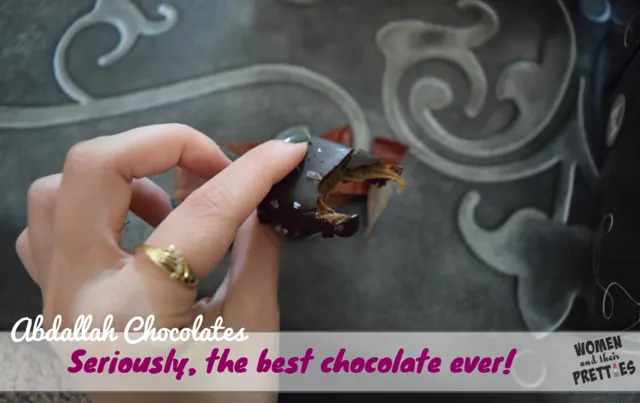 Seriously, it's the best chocolate ever. As I sit here writing this, I have rewarded myself with an ooey gooey piece of Dark Sea Salt Caramel. I almost cannot put into words how delicious the Abdallah chocolates are. Let me start by telling you a little bit about the company.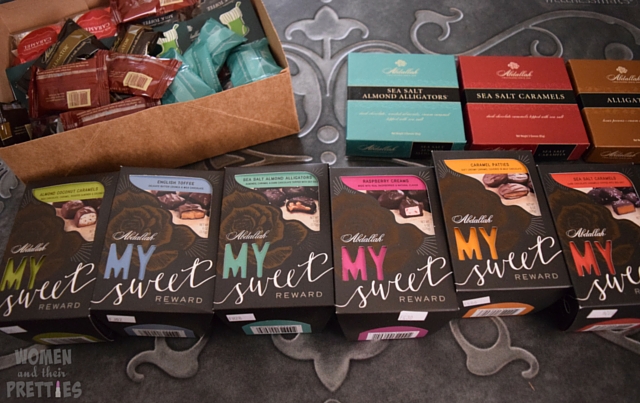 Abdallah Candies uses wholesome and pure ingredients and small batch candy-making techniques, including copper kettles, to make their chocolates. They are a family owned and operated company that prides themselves on being candy makers. I must say, they should be very prideful! They have every right to be. Their chocolate really is the best that I've ever had. You can just taste the love and dedication put into each and every piece of chocolate.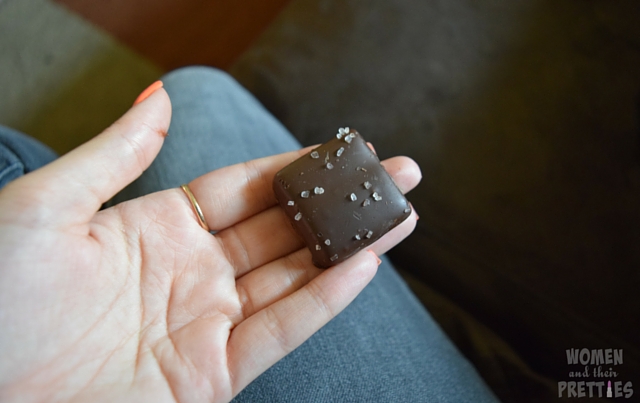 So, my favorite of the Abdallah chocolates is the Dark Sea Salt Caramel. I don't know how they managed to make a piece of chocolate this perfect, but I'm not complaining. I am surprised that I like it so much. I'm a milk chocolate kinda gal. The dark chocolate is really smooth, though. The flavor just dances on your tongue. The caramel center is gooey, sweet, and just the right amount of salty. What really takes this chocolate to the next level is the sea salt. The pieces of sea salt give this the perfect amount saltiness. The sweet and salty mix is the best thing to ever happen to chocolate.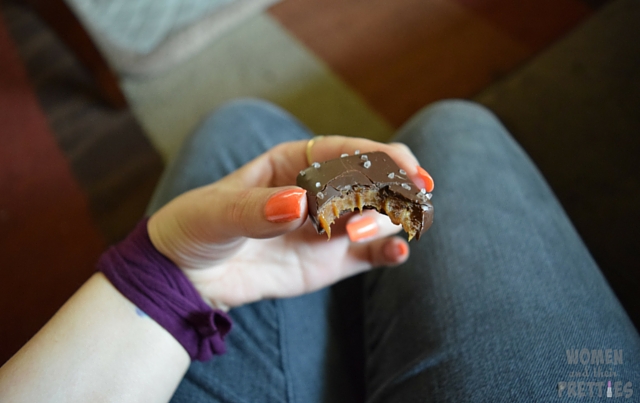 Abdallah Candies also has Sea Salt Almond Alligators. These are roasted almonds, cream caramel dark chocolate & sea salt. This is my boyfriend's favorite of the chocolates. These have a nice bite to them. They aren't hard to bite into. In fact, they are really delicious. The almonds have a yummy roasted flavor to them. There are also Alligators without the sea salt.
The Butter Almond Toffees are delicious. This is my friend's favorite. The toffee is crunchy, buttery, and delicious. It has a nice crunch to it, but doesn't get stuck on your teeth in an uncomfortable way. The almond slivers are the perfect addition to these toffees. These are seriously one of a kind.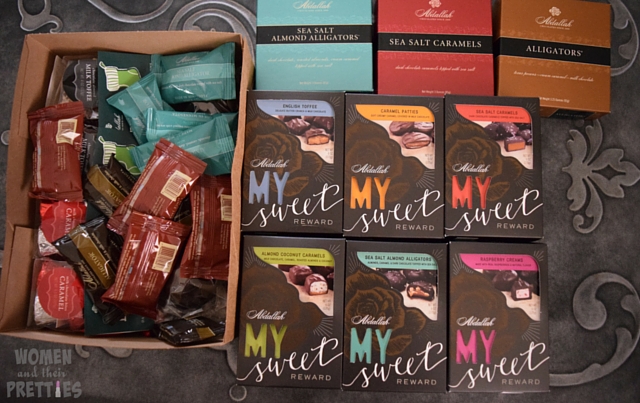 I love Abdallah's chocolates. These would be incredible gifts for stockings, gift baskets, or even great for party favors. I love the different boxes and sizes that these come in. You can buy them in gift boxes, bags, or even by the pound. If you want gourmet, then you want Abdallah!
Connect with Abdallah: Facebook / Twitter