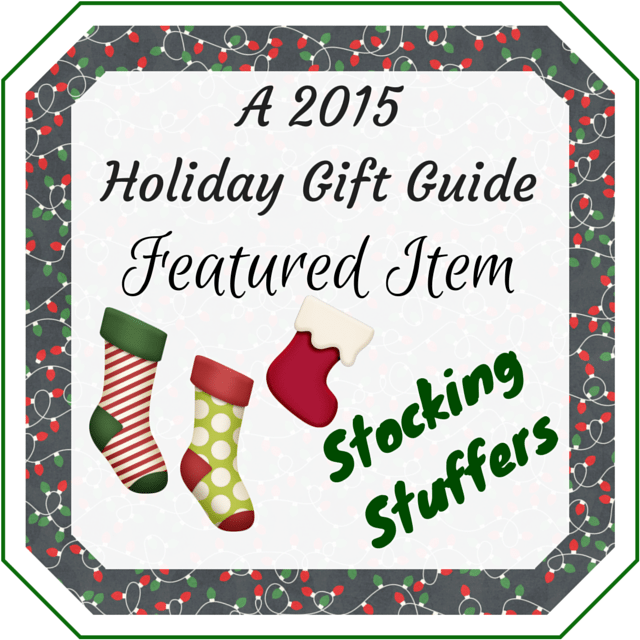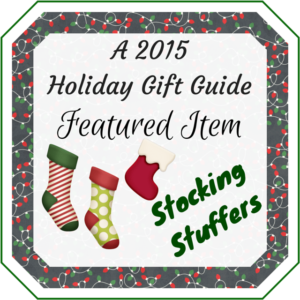 Welcome to the 2015 Stocking Stuffers Holiday Gift Guide. Here you will find the most unique and fun gifts to fill up your loved ones stockings! Take a moment to browse through all of the items. You may even find something to sneak into your own stocking. All of these gifts were tested and approved by Women and Their Pretties or Mama Smith's Blog (unless otherwise stated)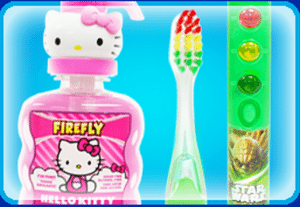 Firefly Toothbrushes & More
If you're looking for a better way to get your kids excited about their hygiene, then Firefly has the right idea! Pick these up for Back To School, Christmas, Easter, and birthdays! With new themes added frequently, you are bound to find something that your kids will love!
Purchase Here
Read Our Reviews: Firefly – Good. Clean. Fun
Connect on Social Media: Facebook / Twitter
---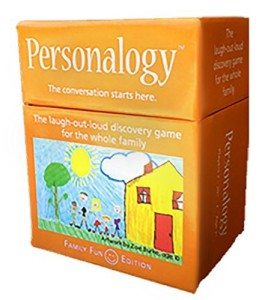 Personalogy Game
The questions are unique, fun, and thought-provoking. They give you a little bit on insight into the person's mind. While this should be 3 or more players, it's fun to play with just two people to get to know each other a little better. I think that the Personalogy Game is a perfect icebreaker and conversation starter. It would be perfect for parties and intimate settings. This would be a great gift for party hosts or anyone who loves a good, clean game!
Find Out Where to Purchase here
Read Our Reviews: Personalogy Game – Great Conversation Starter
---

BM215 Waterproof Portable Speaker
I recommend this speaker for anything looking for something innovative, convenient, and stylish to play their music on. This is a great gift for yourself, for party hosts, or for your music loving friends and family!
Purchase Here
Read Our Reviews: Add Life N Soul to Your #MusicMondays
Connect with Life N Soul: Facebook / Twitter
---

Optic White Toothbrush + Whitening Pen

Take whitening to a whole new level with the new Colgate Optic WhiteTM Toothbrush + Built In Whitening Pen! The all-in-one brushing and whitening solution gets teeth whiter in just 2 days. Now whitening is as simple as Brush. Whiten. Go! This is a great stocking stuffer for everyone in the family.
Purchase Here
Read Our Reviews: 3 Products to Improve Your Oral Care Routine
---
My Little Pony: Equestria Girls 3-Movie Gift Set

Join Twilight Sparkle and her Canterlot High friends in three animated adventures! My Little Pony: Equestria Girls (Three Movie Gift Set), which includes the new full-length feature film, My Little Pony Equestria Girls: Friendship Games, was recently released in the U.S. and Canada from Shout! Kids in collaboration with Hasbro Studios. With a special lenticular cover that features a transforming Twilight Sparkle, the box set houses all three films released from the My Little Pony: Equestria Girls canon: Equestria Girls, Rainbow Rocks, and Friendship Games. Complete with bonus features including audio commentaries, animated shorts and deleted scenes from Friendship Games, this gift set is perfect for giving this holiday season! My girls love all of the movies and I know your kids will enjoy them too!
Purchase Here
Read Our Reviews: My Little Pony: Equestria Girls Friendship Games
Connect on Social Media: Facebook / Twitter
---
TeenyMates

TeenyMates
, created by sports licensed product company Party Animal Inc., are a line up of NFL, NHL, MLB and NBA collectable figures. The game is in the bag…the foil bag that is; with this fun and unique way of collecting sports figures. Each collector tin includes: NFL Standings Stadium Display, High Quality Storage Tin, 4 Packs of NFL Series 3 TeenyMates, Exclusive Rare Figure! Build your collection instantly with this starter set! At just 1″ tall these figures are the official pocket-sized players for kids, collectors and fans of all ages and make the perfect stocking stuffers. My daughters had so much fun opening up the packages to see which team was inside. We got a New England Patriots one so we were thrilled! TeenyMates are so much fun for collectors of all ages!
Purchase Here
Connect on Social Media:
Facebook
/
Twitter
---
Butterflies
Butterflies from
Smart Games
makes a great stocking stuffer for anyone who loves puzzles. Kids of all ages will have fun using their brain to create beautiful butterflies from random parts! Wings of Wonder is a unique and fun sliding puzzle featuring 48 challenges, from easy to expert. A perfect, compact travel game that includes a storage compartment for the puzzle pieces and challenge booklet. This game is really well made so it sure to last through years and years of puzzling! The perfect game to keep in the car for long road trips – and small enough to fit in anyone's stocking this year. Give the gift of exercising your brain this season!
Purchase Here
Connect on Social Media:
Facebook
/
Twitter
---
TinToyArcade.com

TinToyArcade.com has everything you could want this year to put in a stocking. Find something for your kids, husband, wife, and even coworkers here. From handheld electronic games, to magic kits, to wind up toys – they have something for everyone. TinToyArcade.com is an online shop with many classic and vintage toys that can be hard to find. They have fast shipping, great prices, and a wide selection. Don't pass over this site when looking for your stocking stuffers this year or you are sure to regret it.
Purchase Here
Promo Code: PRETTIES15 for 15% Off
Read Our Reviews: Get All Your Stocking Stuffers at TinToyArcade.com / Tin Toy Arcade – Classic Toys and Retro Gifts (15% Off Coupon Code)
Connect on Social Media: Facebook / Twitter
---
Lipz-Savers Lip Scrub Gift Roll

The "candy" for your lips! All rolled up and ready to soften and sweeten! How much fun your loved ones will have when they unroll this lip loving gift! Save their lips and make them smile at the same time!
Purchase Here
Read Our Reviews: Lipz-Savers – Lip Scrub Gift Roll #StockingStuffers
Connect on Social Media: Facebook / Twitter
---
Kleenex – Limited Edition Frozen Designs
The new packaging is really beautiful. You can expect to see Anna, Elsa, and Olaf on these packs. What a perfect way to ring in Winter and Christmas! I think that the go packs and slim packs are perfect for Christmas stockings! The tissues boxes would be fun to use as an addition to a family/home gift basket. I think that any
Disney lover
would appreciate these!
Find out where to purchase
Read Our Reviews: Kleenex Launches Limited-Edition Disney Frozen Designs / Limited Time Only Kleenex Designs Feature Disney's Frozen
Connect on Social Media: Facebook / Twitter
---
Soft Soap – Three Scent Collection

Softsoap has recently released a new collection that belongs in every home. This collection has 3 enticing scents (Jasmine & white cotton, whipped cocoa butter and kitchen citrus bliss) and are each created with decorating a room of your home in mind. There's a little something for everyone in this collection and I am in love with it!
Purchase Here
Read Our Reviews: This New SoftSoap Collection Should Be In Every Home
Connect on Social Media: Facebook
---
Colgate Total Daily Repair

New Colgate Total Repair is a perfect item to put in everyone's stocking this year! It helps to repair and reverse early tooth and gum damage for better oral health. It strengthens teeth by remineralizing weakened enamel – which is really important! It also fights plaque to keep gums healthy. Colgate Total Repair helps prevent: Plaque, Gingivitis, Tartar Build-Up, Cavities, & Bad Breath. Oral hygiene is something that should be important to everyone – so help them keep their mouth healthy with Colgate!
Purchase Here
Connect on Social Media: Facebook
---
Band-Aid Decorative Bandages – Disney Themed
BAND-AID Brand Adhesive Bandages are featuring Disney-Themed bandages. They have Frozen, Inside Out, Toy Story, & More. These are so bright, colorful, and fun. They are the perfect stocking stuffers for everyone in the family!
Find Out Where To Buy
Connect on Social Media: Facebook / YouTube
---
Nicobella Organics – Vegan Chocolate
Each truffle assortment contains blueberry almond, ginger green tea, pumpkin chai, pure cocoa bliss, walnut flaxseed, sunflower butter banana. These are very unique flavors. If you're shopping for a health enthusiast in your life, then this is a perfect truffle set for them. The size is just right to slip right into a stocking. Why not give something that different this year?
Purchase Here
Connect on Social Media: Facebook / Twitter
---
Power Spurz – Safety Lights for Shoes
"Power Spurz" keep you safe and visible through all of your outdoor training. Our lightweight heel spur has two available settings: pulse and continuous light. The piece slides conveniently on to the back of your shoe and glows in a vibrant LED light. These are very bright and will keep you lit up from a mile away. Those late night runs and wlks have never been safer! They come in a variety of colors, so you can grab one for everyone in the family!
Purchase Here
Connect on Social Media: Facebook / Twitter
---
Neon Bandits Socks
Did someone say "Amurica"? Get ready to have the raddest and baddest calves in town, while sporting The Ozz. Designed with style and comfort in mind, offering the perfect blend of "I won't slip down your leg" and"damn, I'm sexy," this sock features a reinforced heel and toe, sports a mesh arch, is made out of the finest materials and is straight up ready-to-wear, whatever the occasion. So spare us your thigh and flash us more calf. Calf!
Purchase Here
Connect on Social Media: Facebook / Twitter
---
Cloud WriteyBoard
The WriteyBoard "Cloud" is perfect dry erase decal for homes, offices, or even a college dorm. They stick anywhere that you need them, without ruining your paint or wallpaper. You can reuse these too. Just use the marker that is included and write your thoughts. We use ours on our garage door to leave reminders and sweet messages to each other. It comes in a cute tube that looks just like a dry erase marker, making it perfect to stick in a stocking.
Purchase Here
Connect On Social Media: Facebook / Twitter
---
Alsa Energy
Älsaa new focus + energy supplement mix, is an ideal gift for active women on-the-go who are seeking an easy and effective boost in their daily routine. Introduced in 2015, Älsa is already garnering attention as a strong alternative to the market's many energy drinks as it sets itself apart with myriad benefits through its blend of Cognizin® citicoline, which is clinically proven to provide enhanced focus and memory function; and PURENERGY®, a patented ingredient that combines caffeine and pTeroPure® pterostilbene for sustained energy. Älsa contains 14 essential vitamins and minerals, amino acids L-Carnitine and Taurine, and is rich in electrolytes.
Purchase Here
Connect On Social Media: Facebook / Twitter
---
SanDisk Connect Wireless Flash Stick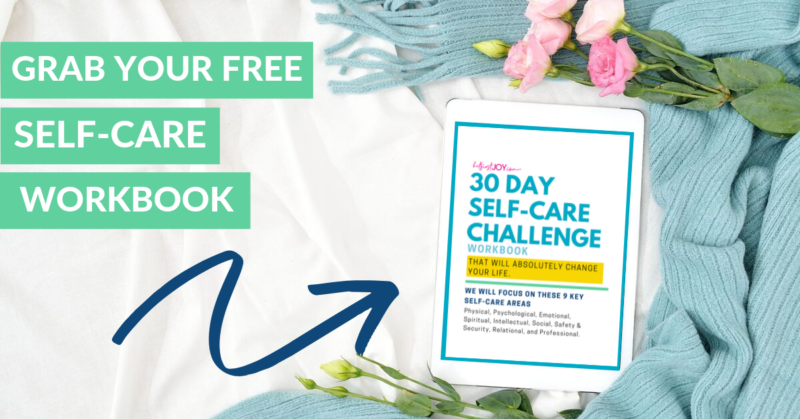 DISCLOSURE
As an Amazon Associate I earn from qualifying purchases. This post may contain affiliate links and/or promotional products, all opinions expressed are that of But First, Joy only. Read my full disclosure.