It is graduation season! Woohoo! Lives are changing and kids are growing up. Graduation day is a big deal, whether it's an Elementary Graduation or a college graduation, it should be celebrated. I know that gift giving can be difficult sometimes. It is especially difficult when it isn't a big holiday because there aren't gift ideas everywhere… or are there? There are gift ideas everywhere, you just have to look and think outside of the box. The best gifts aren't always labeled as "graduation gifts" or "birthday gifts". Sometimes it is better to find something that not everyone would give.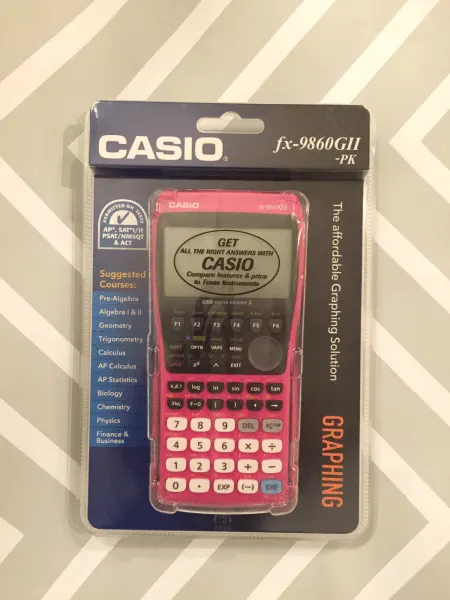 The Casio fx-9750GIIPK Graphing Calculator is a PERFECT gift ideas for high school or college graduates. As they are branching out into the world, it is important that you inspire them to keep going. We can only hope that future generation continue to further their educations. A high school student that is off to college could really use their own graphing calculator. College courses can be very difficult and Casio would like to take the ease off of some of the complicated problems. Don't worry though, they will still be learning and improving their skills. Oh and this calculator is black and hot pink! It's perfect for girls, but we all know that real men love pink. hehehe. The best part about this calculator is that it is permitted on tests. It is AP, SAT, PSAT, NMSQT, & ACT test approved! This isn't a measly, cheaply made calculator either. It is high-tech. It is quite large, heavy, and very advanced.
I recommend this calculator for high school and college graduates because sometimes you need a little encouragement to keep learning and to push yourself to do something more.
Connect on Social Media: Facebook/ Twitter/ Pinterest/ Instagram
Thank you for reading Graduation Gift Idea: The Hot Pink Casio Graphing Calculator.