This post contains affiliate links.
Adventures in Babysitting is now available on DVD and we are super excited here at Women and Their Pretties to give you a really fun 80s themed viewing kit! This kit consists of everything you and your children need to watch the Adventures in Babysitting in style. We hope you enjoy this Adventures in Babysitting Giveaway!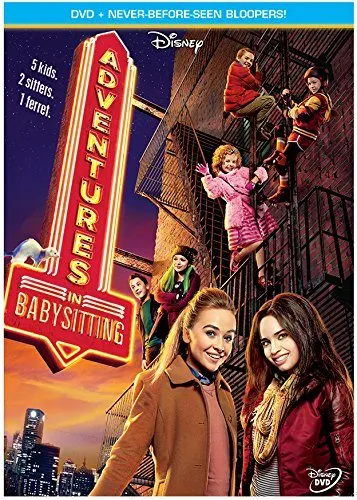 You are entering to win:
Sofia Carson (DESCENDANTS) and Sabrina Carpenter (GIRL MEETS WORLD) star in a hilarious, action-packed tale of two sitters inspired by the '80s classic! Sparks fly when free-spirited Lola and prim, proper Jenny learn they're up for the same internship. But that night, after newbie babysitter Lola breaks Rule #1: NEVER take your eyes off the kids, she's forced to call Jenny — currently on her own gig — to help track down Trey, who has snuck out. Now with all their young charges in tow, these rivals must team up and brave the big city on the wildest, wackiest adventure of their lives!
Adventures In Babysitting 80s Viewing Kit