I love ear candy. In other words, I love earrings and ear cuffs. My ears are pierced twice on both sides and I always have something pretty in my ears. I love for my earrings to be shiny and to stand out. I am not one to wear a dull pair of earrings that nobody notices. The Body Jewellry Shop has tons of jewelry for any of your piercings. They have tons of designs, colors, and styles for all of your body jewelry needs!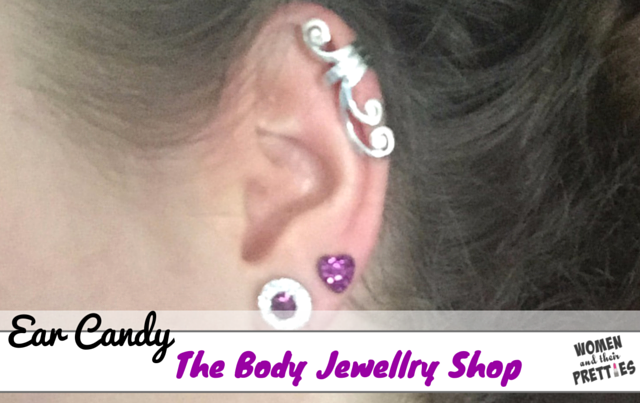 I received a few beautiful pieces from The Body Jewellry Shop. Each one is beautiful and unique. I love that you won't find these styles just anywhere. If you want some ear candy for your ear piercing, then The Body Jewellry Shop is for you! I picked out a few silver and purple earrings because I don't have enough silver and purple in my jewelry box. I was quite impressed with the quality of these. They aren't super light and don't look like they've come out of a quarter machine, like some body jewelry. They don't turn my ears green or irritate my skin at all. These pretty earrings (an ear cuff) stand out. Oh and the best part, this jewelry is really affordable! I am talking under $10!
I received this beautiful Elegant Ear Cuff. You simply slide this onto your ear – no piercing required. It gives you a cute, yet edgy look. Make a statement with this eye-catching ear cuff. It has a simple but elegant design that catches the light beautifully. The filigree curves look lovely against your ear and add effortless chic to any outfit. This clip-on ear cuff is made of high quality surgical steel. It won't irritate your skin and is very comfortable to wear. You do not need any piercings to wear this ear cuff, it simply fits around the outside of your ear. Simple, stylish and comfortable, it is a wonderful addition to your style. This is under $4.00!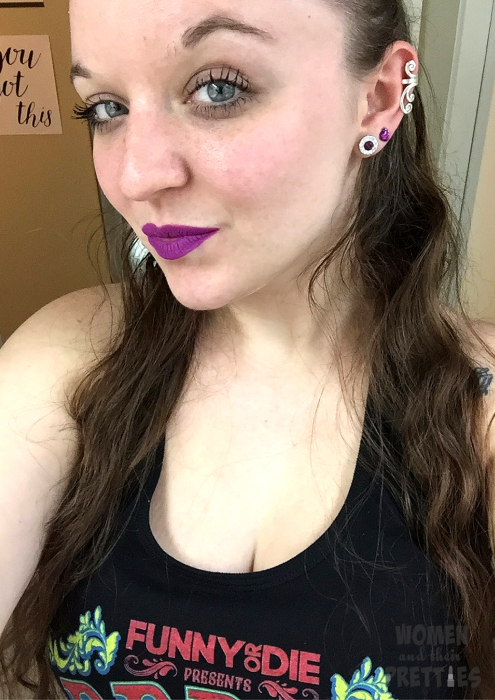 I also received these Surgical Steel Heart Glitterline Ear Studs. I wear these in my second ear piercing holes. These are great compliment earrings. I love wearing them with the next pair of earrings. Add shine to your outfit with these Surgical Steel Heart Glitterline Ear Studs – Purple Velvet. The gorgeous colour and sparkle of these earrings really stands out. They are easy to wear but add disco glamour to any outfit. These stud earrings are made from high quality stainless steel. This means that they are comfortable to wear and will not irritate your ears. These are under $3.00!
The third pair of earrings is the Surgical Steel Crystalline Jewelled Ear Studs in Purple. These are really glamorous and they pair so well with the other ear studs that you'd think both sets come together. These Surgical Steel Crystalline Jewelled Ear Studs – Purple are very bright and they really sparkle. The crystals catch the light beautifully and look glamorous with any outfit. These stud earrings feature high quality surgical steel posts. They are very comfortable to wear and will not irritate your piercings the way that some cheap earrings can. These are less than $6.00!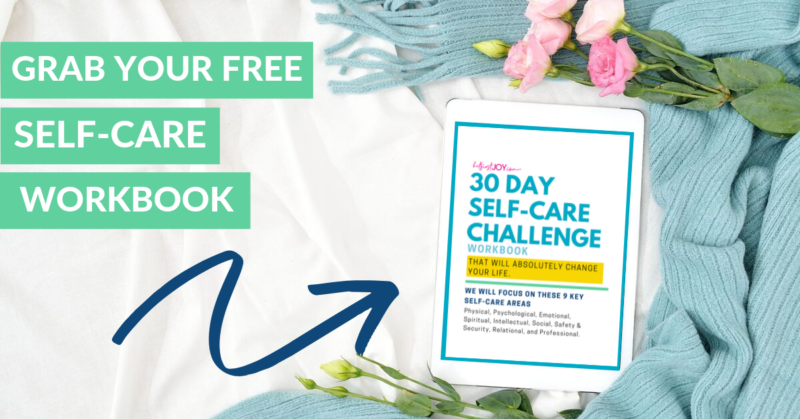 DISCLOSURE
As an Amazon Associate I earn from qualifying purchases. This post may contain affiliate links and/or promotional products, all opinions expressed are that of But First, Joy only. Read my full disclosure.