For the longest time, I've wanted to write this series. I've always been a people watcher. It's in my nature. My best friend and I used to go to the mall and sit for hours people watching. My stepdad and I did, too. It's definitely my favorite pastime. I've always found it interesting to watch people when they didn't know anyone else was watching. Not in the creeper sort-of-way. I just think it's fun to see how people act when they aren't putting on a show or trying to impress anyone. I love to see the true nature of individuals. So, this is my first segment on Airport People Watching… Watching her, watch him.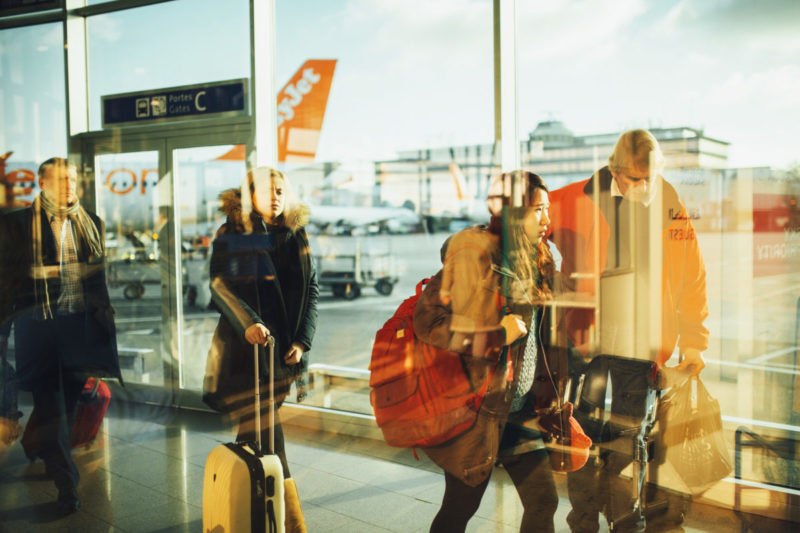 I see a girl. She's probably in her mid-20s. She has hair down to her waist and tan legs that seem to go on forever. She's standing outside of the TSA, watching the travelers anxiously wait to step through security. With her sad eyes, I can't help but assume that she's saying goodbye to someone she loves. I sit in Starbucks drinking my cliché Pumpkin Spice Latte. I'm supposed to be working, but I can't help but to watch her.
I finally gaze over to see who her big brown eyes are welling up for. There is a young man around the same age as her. He's wearing blue jeans and an oversized backpack. She watches him, he watches her. He looks as if the weight of the world is on his shoulders. I don't know where he is going or when he will return, but he looks as if he feels guilty for leaving. He tries not to look at her too much. I assume that he's fighting back tears.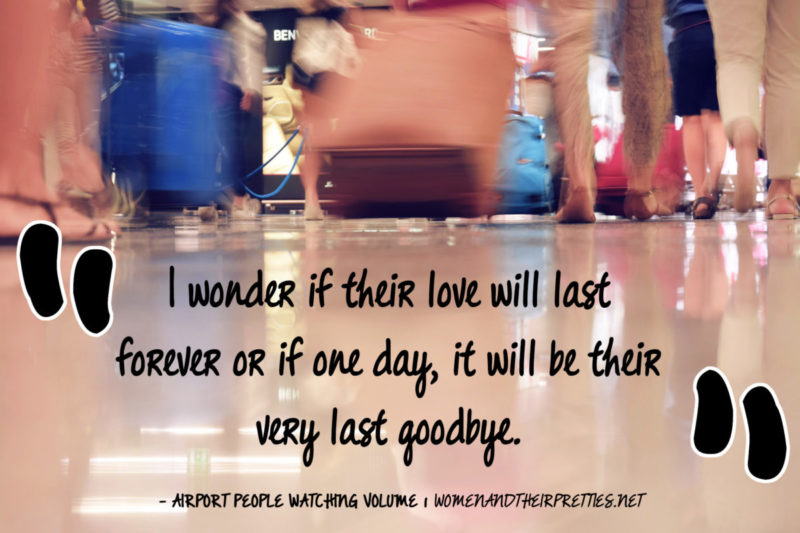 I shift my gaze back to her as she uses the sleeves of her slouchy sweater to wipe her eyes. Every time the line shifts and he steps out of her vision, she lifts her iPhone to text him. I wonder what she's saying to him. I wonder if she's professing her love for him as if she will never see him again. I wonder if she's begging him to say. Maybe he's off to follow his dreams and she is trying to stay strong for him, trying to remain optimistic and proud… even though it's killing her inside.
She watches for over a half hour as he makes his way through Orlando's way-too-crowded TSA line. She stands at the window watching as he removes his shoes, belt, and empties his pockets. She watches him as he lifts his arms for the the new-age metal detector. She wipes her eyes as he passes through security and grabs his belongings. She smiles through her tears as he turns to look at her before disappearing into the beautiful Florida sky. He calls her and they say their goodbyes.
She doesn't know that he watched her walk away.
She watches him as he walks away. He stops one last time before departing from the terminal, turns around, and watches her as she leaves the Orlando Airport. She doesn't know that he watched her walk away. I wonder if she knows how much he loves her. I wonder if he called her as soon as he made it to his gate. I wonder how long he will be gone and when he will return. I wonder if their love will last forever or if one day, it will be their very last goodbye.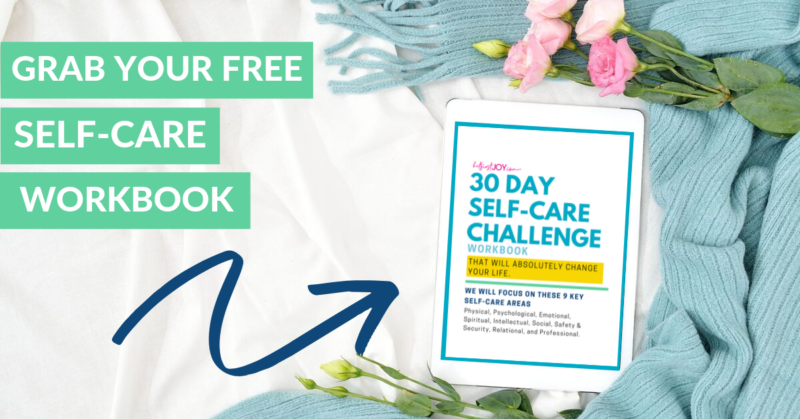 DISCLOSURE
As an Amazon Associate I earn from qualifying purchases. This post may contain affiliate links and/or promotional products, all opinions expressed are that of But First, Joy only. Read my full disclosure.