I have very long hair and I have a hard time maintaining it. Regular shampoo and conditioner doesn't always do the trick. Sometimes it just needs a nice pick me up. I am sure anyone with HAIR knows what I mean. hahaha. Sometimes it just doesn't feel right. Just like we need a boost in our moods, our hair needs a boost with hydration, softness, and shine! That's why I choose Arvazallia's products!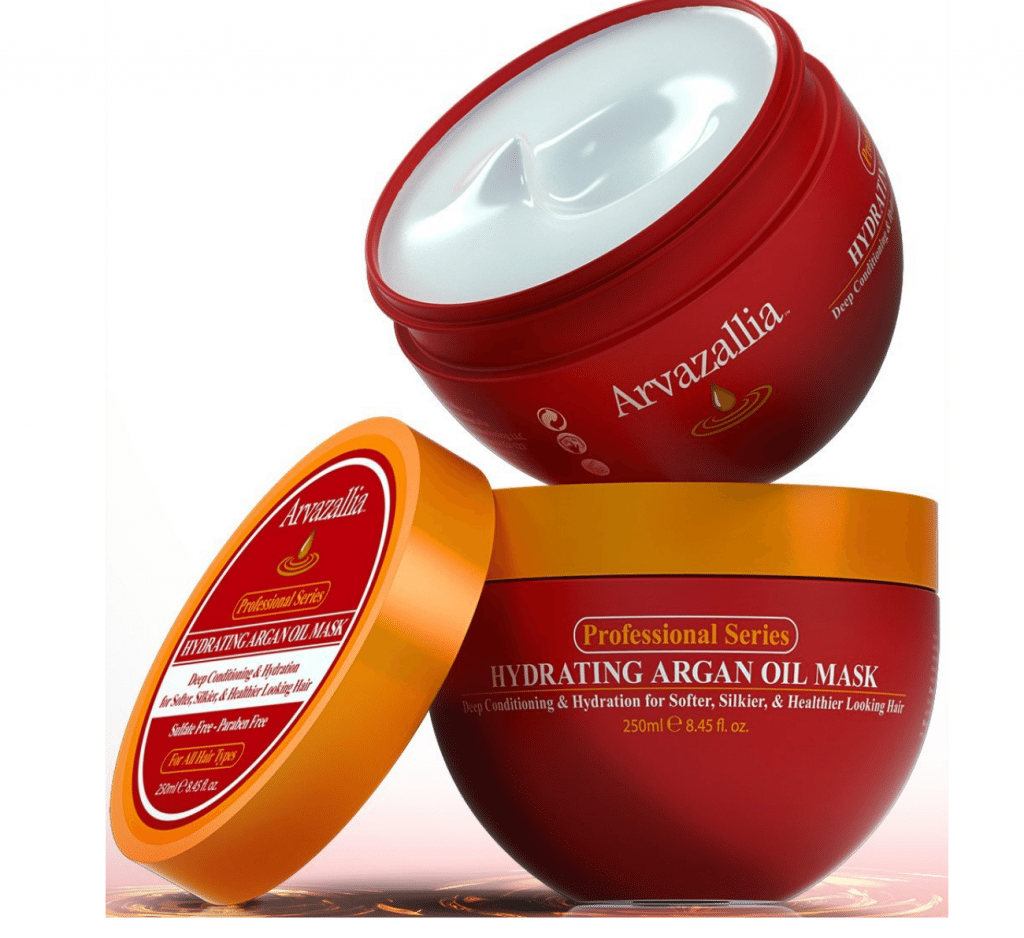 The Hydrating Argan Oil Mask by Arvazallia is one of my new favorite hair products. I have used this every week since receiving it. I keep trying to figure out the magic that was put into this thing because it works wonders on the tangly mess that I call hair. I used this the first time as a replacement for my conditioner. My hair full of knots and I was just desperate at that point. I applied the mask to my hair and let it sit for a few minutes. I then ran my fingers through my hair. You read that right, I could literally run my fingers RIGHT through my hair! I was shocked. I typically cannot run my fingers through my hair without them getting stuck in my forrest of tangles. I was amazed and relieved because it typically takes me a good 10 minutes to get all of the tangles out of my hair and that it WITH conditioner in it. On top of the fact that it instantly smoothed my hair, it left it smelling incredible. It's the type of smell that lingers throughout the day and the good kinda linger! Finally, I rinsed my hair and I could immediately feel the different in softness. Once my hair dryed I couldn't keep my hands off of it. I ran my fingers through it over and over. My hair was now soft, smooth, and full of life! I love the hydrating oil mask!
To Purchase Click Below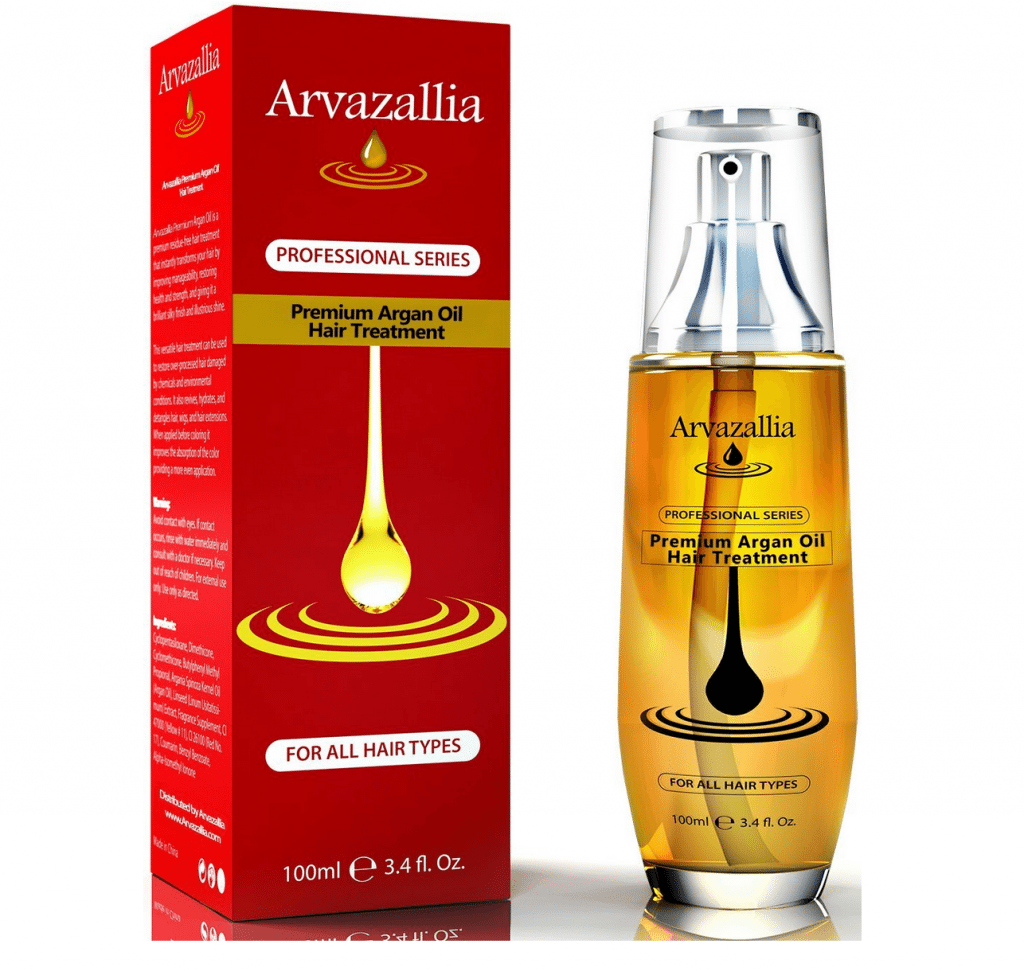 I also tried out the
Argan Oil Hair Treatment by Arvazallia
. I use Argan Oil all the time because it has so many great uses. This one is made specifically for your hair though. What I immediately LOVED was the fact that you can drench your hair in it, leave it for a half hour, then rinse it out. I have never tried something like that before with Argan Oil. Typical Argan Oils are meant to bring shine to your hair. This treatment is made to completely restore your hair. I will admit, drenching my hair in oil sounded terrifying. I didnt want to end up with a head full of oily hair. My worries vanished after I rinsed my hair. It wasn't oily at all. In fact, it was more hydrated than I ever expected it to be. The hydration caused my hair to shine like the super models on the
tv
! I've also used this hair treatment quickly before bed or before styling my hair. Just to give it a quick boost. Whichever way you choose to use it, you can expect great results! I definitely recommend this product.
To Purchase Click Below

I received one or more of the products mentioned above for free using
Tomoson.com
. Regardless, I only recommend products or services I use personally and believe will be good for my readers.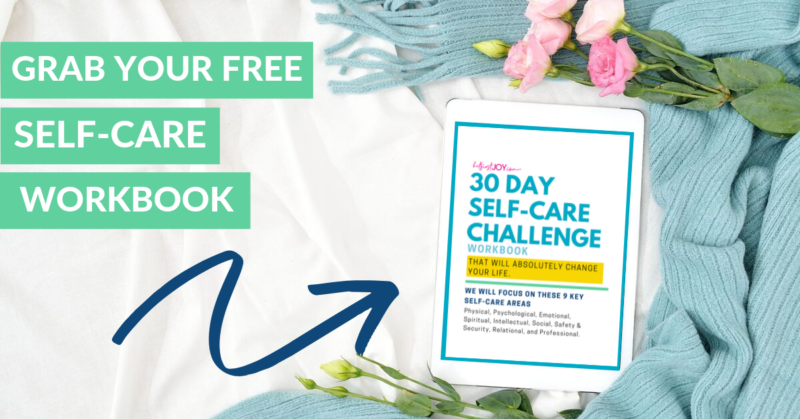 DISCLOSURE
This post may contain affiliate links and/or promotional products, all opinions expressed are that of But First, Joy only. Read my full disclosure.