I'm sure you've all seen Cathy Mitchell's famous Dump Dinners and Dump Cakes commercials. Every time I watch the commercials I am drawn into how easy her meals are to make. What working woman or busy mommy wouldn't want to just dump food into a dish and throw it in the oven or on the stove? Chili only goes so far and tater tot casserole gets old fast. I know that some people think that cookbooks are becoming obsolete, but these aren't your ordinary cookbooks. I like to refer to them as "A Girl's Guide to Lazy Cooking," because each and every meal is quick and easy. The best part? These are family sized recipes! It really doesn't get any easier than this.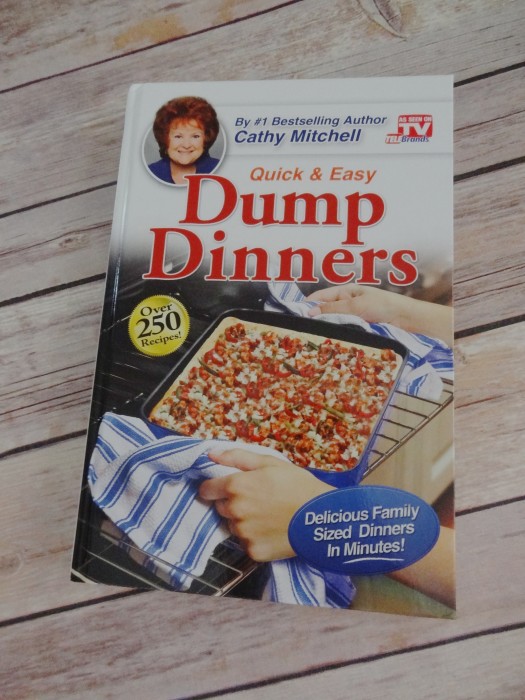 I absolutely love that most of these recipes call for items that I already have in my pantry. That's what makes these cookbooks really stand out. Most recipes and cookbooks claim to be easy and quick, yet they call for ingredients that are uncommon. I am just an average woman. You can't expect me to have exotic ingredients in my refrigerator and pantry at all times. If I have to search for a store to purchase the items at then it just isn't worth it to me. The Dump Dinners cookbook has more than just your typical recipes. The Table of Contents includes sections such as, "Make Ahead Recipes" and "5 or Less: Quick, Delicious, Recipes in No Time". I love the unique aspects of this cookbook, but I love the actual recipes even more. You can expect recipes with less than 5 ingredients and less than 5 steps, give or take. The great thing is that the meals actually turn out good! You would think that you actually slaved over a hot stove. That's the best kind of meal in my opinion – one that takes no time, but tastes like you spent hours on it.
A couple of examples from the Dump Dinners book are "Easiest Chicken Quesadillas". It has 4 ingredients and 4 steps. It doesn't call for anything weird or off-the-wall. I am not going to give you the recipe, but I will just say that it's one your family will love! Another example of a delicious and easy recipe in the Dump Dinners book is the Crispy Pesto Chicken. It's 4 ingredients and takes only 3 steps. Is this real life? Yes. It's the good life, my pretties.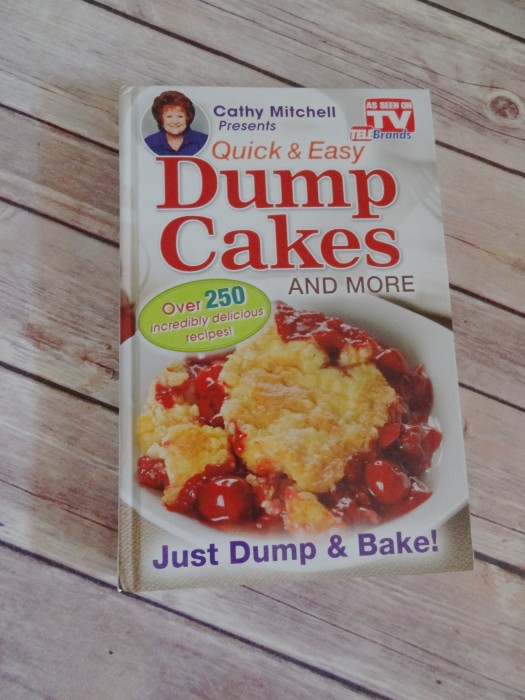 As for the Dump Cakes & More recipe book, well you just dump and bake. Seriously, it's that easy. This book is awesome for someone like me. After dinner I am stuffed and sleepy, so dessert is usually out of the question. I think that my boyfriend is quite happy because thanks to this book, he gets dessert more often. It's so simple that it's hard to pass up. I love this book for whipping up something quick for birthdays and get togethers. Just like with the Dump Dinners book, most of the recipes require only a few ingredients, with few steps.
An example from the Dump Cakes & More book is the Triple Chocolate Cake. You think triple chocolate and you think triple the work, right? Well, I do at least. The recipe in this book calls for only 4 ingredients and only 3 steps! That's it! I love this book like a fat kid loves (dump) cake! Another example is the pudding mud cake. It requires 3 ingredients and 3 steps.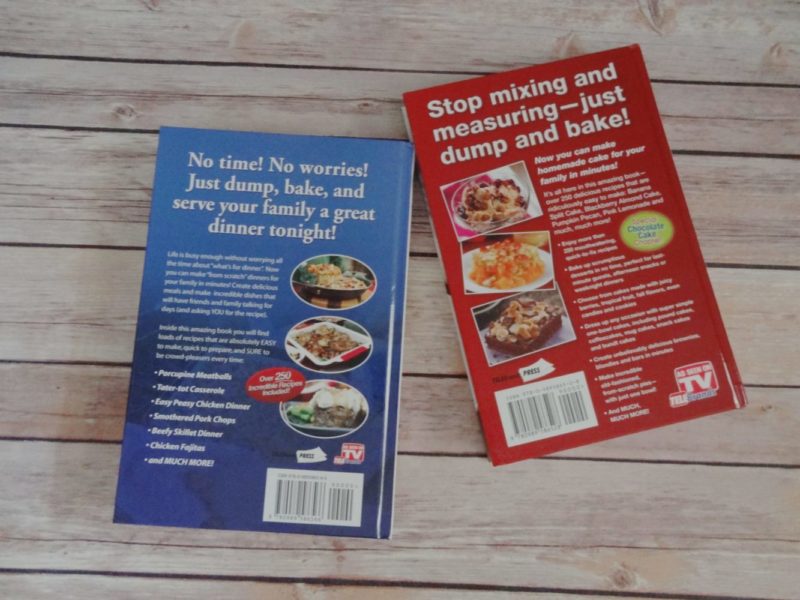 It doesn't get much easier than that folks. Embrace your inner lazy, hungry self and pick up these books. Cathy Mitchell sure does know how to get people inspired to cook! Just writing this right now makes me want to run into the kitchen and make something yummy! If this isn't your style, I bet you know someone that would love these books. They would make great gifts for teenagers, busy parents, or even bachelors!
Connect with TELEbrands: Facebook / Twitter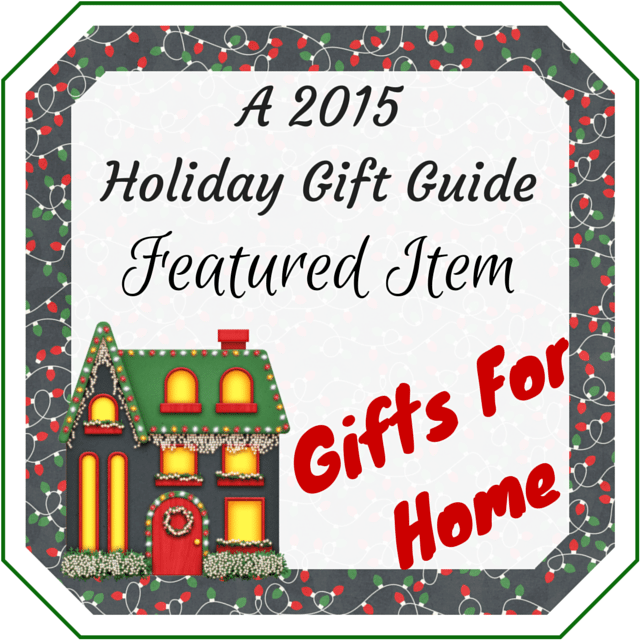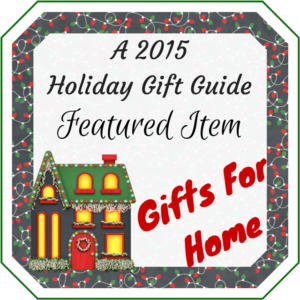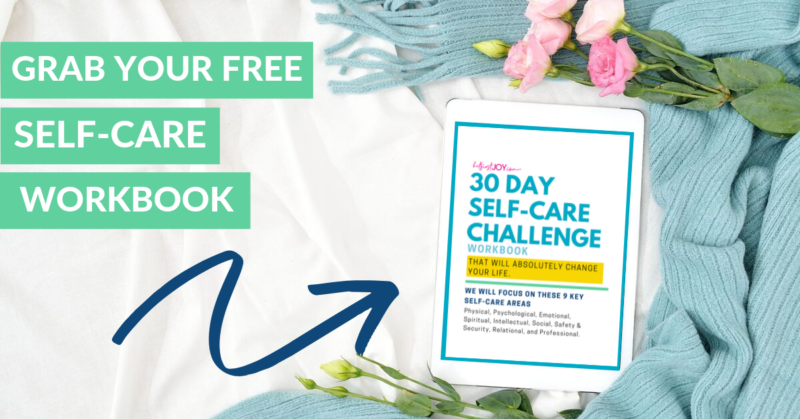 DISCLOSURE
As an Amazon Associate I earn from qualifying purchases. This post may contain affiliate links and/or promotional products, all opinions expressed are that of But First, Joy only. Read my full disclosure.