It is finally the holiday season and you know what that means- LOTS of baking!! Woohoo! I admit that I am no baker. I manage to make the worst cookies every darn time I try. I can make a mean pot roast, but when it comes to baking you can count on me to burn the cake! I am not one to give up though. I love trying new recipes and new ideas when it comes to the delicious treats that I share with my loved ones. When I found out there were baking pans made specifically to bake unique desserts like brookies (brownies with a cookie inside), ice cream cone cupcakes (cupcakes inside of an ice cream cone) and Filled layered cakes (cakes with a delicious filling), I knew that I NEEDED to jump right on board and give it a shot. The results of my baking success (or disaster) are below!
About The Company
Love Cooking Co has thoughtfully teamed up with Mrs. Fields to create some of the most unique, useful, and creative baking pans. The days of "figuring it out yourself" are over! Their pans are made to take the complications of of baking (and boy, do I need less baking complications). Their baking items make your final concoctions look professionally made and taste better than ever before! Each pan include instructions on how to make the desserts and how to use the pans. It really doesn't get any easier than that! Just add your own spin to them and you have something beautiful, delicious, and unique!
The Products and My Results
The very first thing I tried was the Brookie Pan! I had to make these right away! I mean seriously, brownies with cookies inside them!? Umm delicious! With this pan, these were SO easy to make! You simply bake the cookies (I chose premade dough ones), place them in the middle of each brookie. Pour the brownie mix around them and on top of them. Bake them the same way you would brownies, and VIOLA! You now have delicious, sweet and salty, BROOKIES! This was really easy, even for an amateur like me! Preperation only took a few minutes. My brookies looked beautiful afterward! They slid right out of the durable, non-stick Brookie Pan with ease! Take a look at my results below!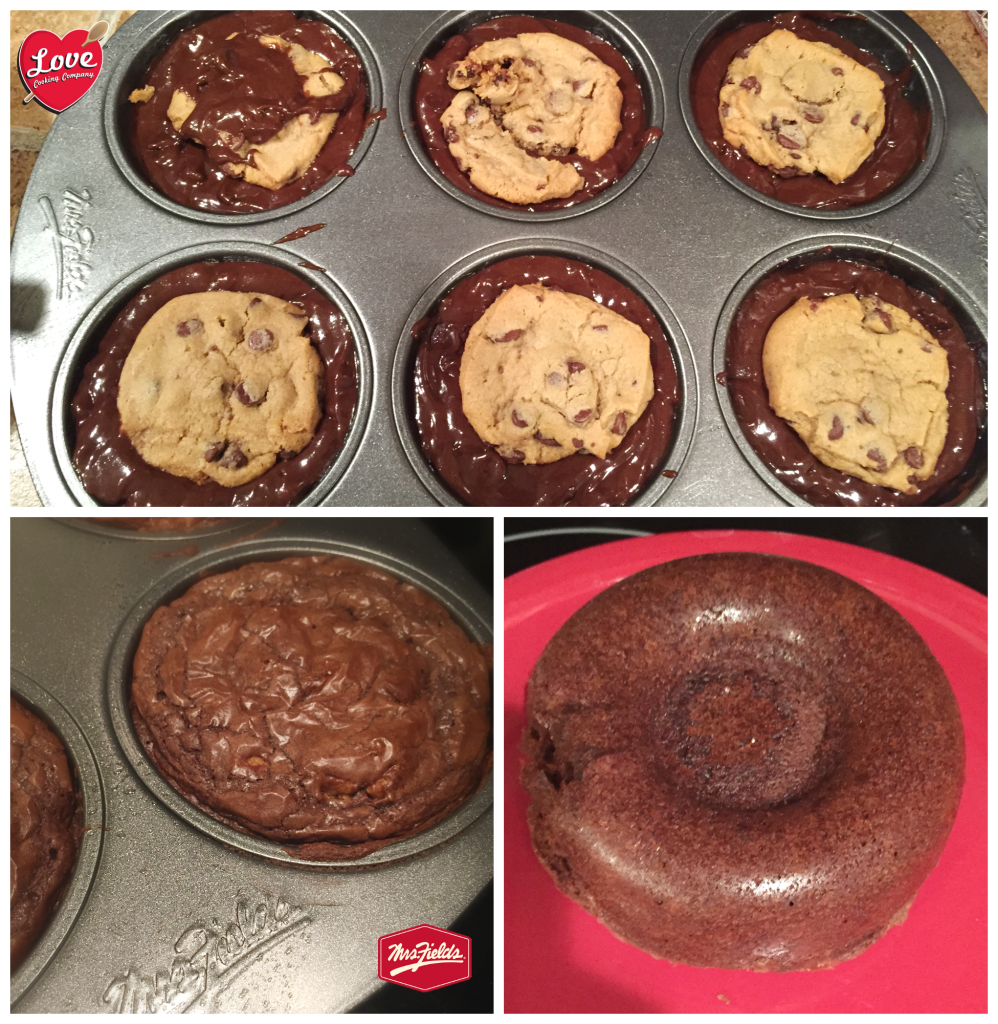 ---
The next thing I tried was the Cupcake Cone Pan. This was just as easy to use as the other pan. All you need are icecream cones and cupcake mix! That's it. Stick your icecream cones into the Cupcake Cone Pan holes, add the cupcake mix, and bake! Any professional or rookie could make these easily. These would be perfect for a kids birthday party! It's a cool twist on a traditional cupcake! After you add the icing, it looks like an actual cone filled with ice cream! Take a look at my cute Halloween ones below.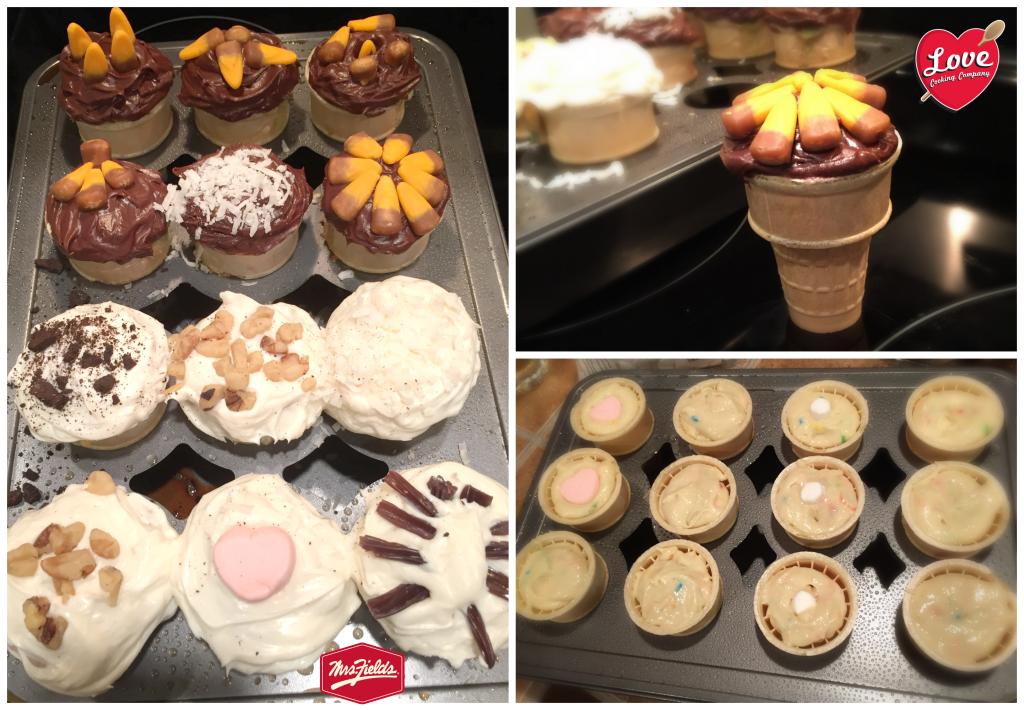 ---
The last thing I received to try was the Mrs. Fields Fill N Flip™ Locking Layer Baking Pan. The idea of this is so cool! I have always wanted to make a cake filled with something delicious! I have not yet had the opportunity to try this out, but after reading the instructions, it could not be ANY easier. This is an awesome idea! What a great way to make a deliciou cake with a surprise filling! I will be using this for the holidays this year!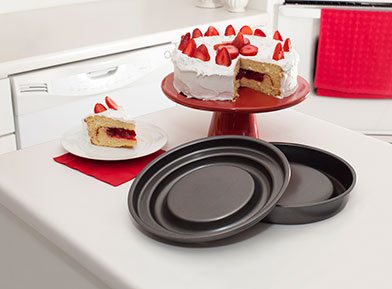 My Overall Thoughts
I LOVE the Love Cooking Co. It really makes brings out a love of baking that I never knew I had. These pans are so perfect for anyone who wants to make something a little different and extra special. I would definitely recommend these for gifts! Add some of these to a "Kiss The Cook" gift basket, along with some cooking utensils, baking mixes, and baking decor and you will have gift basket that everyone would love!
Purchase and Connect
Purchase all of their products directly on Amazon by clicking below.
Click to view all Love Cooking Co Products
Connect on Social Media: FACEBOOK / TWITTER / PINTEREST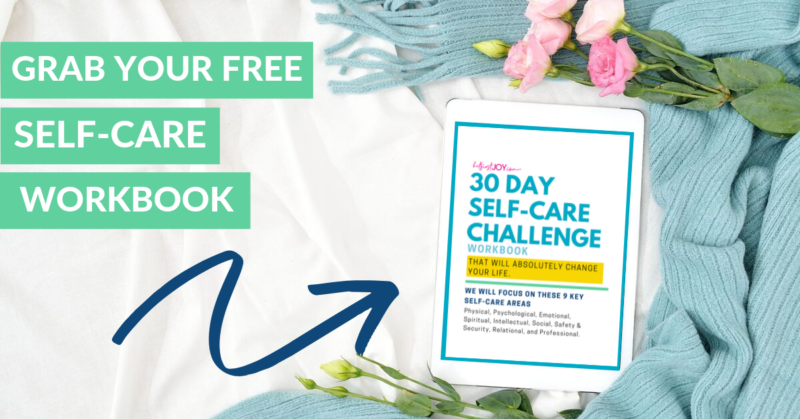 DISCLOSURE
As an Amazon Associate I earn from qualifying purchases. This post may contain affiliate links and/or promotional products, all opinions expressed are that of But First, Joy only. Read my full disclosure.