Full Name of Product: The Bath Outlet's Red Make-Up Tray
Type of Product: Makeup Organizer
Price of Product: $32.00
Where to purchase: You can purchase HERE
[youtube https://www.youtube.com/watch?v=5lJY83REQn8]
This makeup organizer is really really great quality. It is made of thermoplastic resins in a red finish. It is very high quality. I would like to own their entire line of products because the quality is rare and impeccable for the price! It holds A LOT of my makeup and it such a space saver. It is a great organizer and I am happy to have had the opportunity to review it.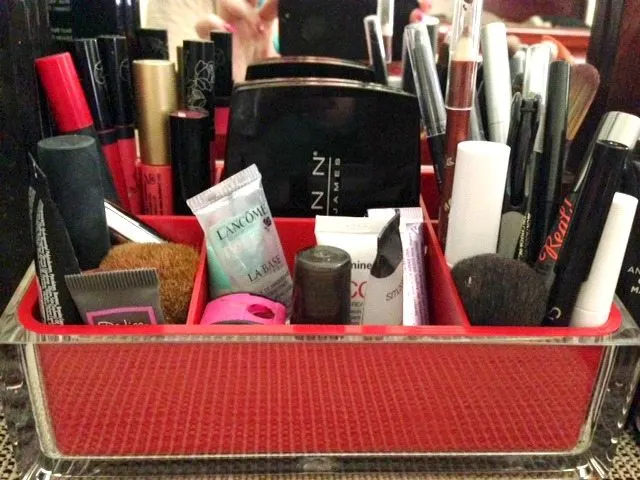 Price Vs. Quality: AMAZING quality! This is my FAVORITE organizer!
How I rate the product on a scale of 1 to 5: 5! Thumbs UP! A+
Would I purchase this product for a friend? I definitely would! Every woman needs one of these!
Bath Outlet Makeup Organizer Review
Disclosure: Again, I was not paid to write this review, but I did receive the item(s) free for testing purposes. Regardless of my opinion on this company/item , I would never give anything but my honest opinion and would only recommend products or services that I would use myself.