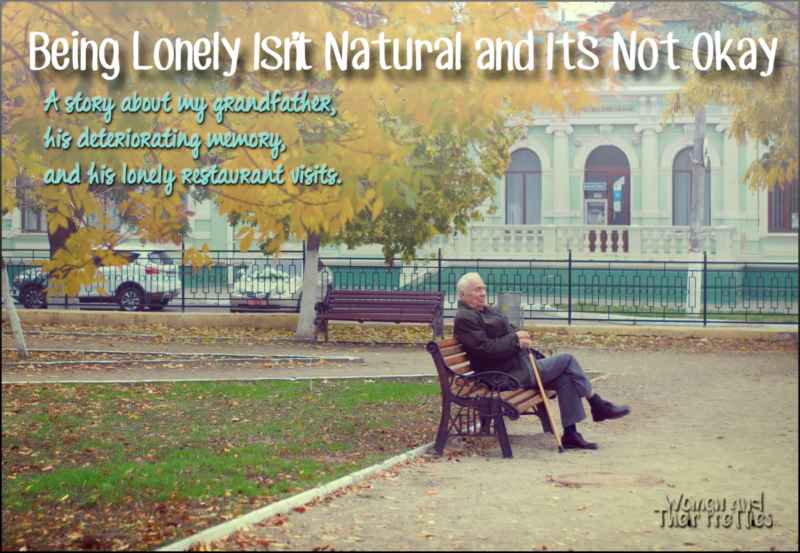 I used to wonder why my grandfather would walk to the same little sandwich shop every single day. He would sit in the shop alone and order a drink. I'm not sure if he even liked the food because he wouldn't eat there. He'd just sit alone, watching the lunch crowd come and go.
For you to understand the setting I need to explain our little town. It's the type of small town that you see in the movies – everybody knows everybody and everybody has a southern accent. While not everyone has the sweet southern charm that you see in the movies, there are a few little gems that you can't deny. This little shop that my grandfather goes to is one of those gems. It's a diamond in the rough, I could say. They treat my grandfather well and he's welcomed, by name, every time he walks in the door.
It's a tiny sandwich shop. There are probably about 6 tables and they are usually empty. There's only a lunch crowd because it's a shop that is only open Monday through Friday, closing at 2pm each day. There's a lot of people that come through the doors within those few hours, so my grandfather sees a lot of people. Still, I would ask myself, "Why would someone sit in a restaurant alone? Aren't they embarrassed? Aren't the uncomfortable? Isn't that lonely?"
It wasn't until I stopped by that little sandwich shop one day that I realized why Papa visited daily. Yes, he may be alone there but he isn't lonely at all. The women who work there are his friends. The customers shake his hand. They pay attention to him. They smile at him. They laugh with him.
He walks to that little ole sandwich shop every day, not for lunch. But for human interaction. He sits there drinking his sweet tea and reading the Funnies because It makes him feel like he's part of something – Like he's more than the old man that sits at home, lonely, all of the time.
See, my grandfather has Alzheimers. My grandmother takes care of him and let's just say she isn't really patient with him. They haven't slept in a room together in over 10 years. There's no intimacy, no quality time between them. They are roommates. It breaks my heart, but it's true. They don't leave the house. She goes to work, comes home, goes to her room, and does it all again the next day. I love her to death, but she doesn't want to deal with him, so she doesn't. She makes sure he's fed and takes his meds, but other than that, Papa is alone.
My grandfather hasn't completely lost his memory. He doesn't remember everything, but he's still got lots of great memories in his head. He loves asking questions about something that happened years ago. This doesn't bother me. I just smile and answer his questions. I appreciate that he wants to know what's going on in my life, even if I've told him more than once. I appreciate that he can still make me laugh like he has for the 27 years that I've been on this Earth.
When you lose your memory, you don't necessarily lose yourself. He's still the jokester he's always been. He's still a charismatic, respectful man that loves his community. He was the Fire Chief of our small town. He's still a prominent figure and while he may forget some people, they never forget him. And while he may have lost some of his memories, he is still human. He still needs the companionship of others. He still yearns for conversations that last for hours. He still wants to be noticed, invited, appreciated, and loved.
I realized a long time ago that my grandfather doesn't walk to that sandwich shop to be alone. He makes this trip to be involved in something. He makes this trip to interact with humans. He makes the trip to just be around people because being alone isn't human instinct. He walks by himself every day to the little sandwich shop because if there's one thing that he still remembers, it's how it feels to not be lonely.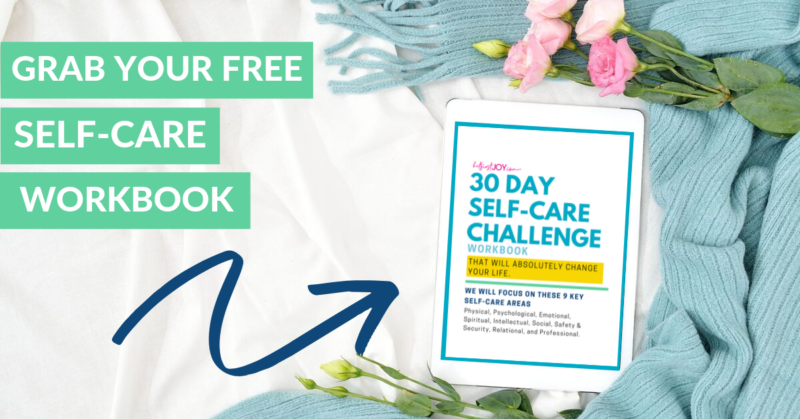 DISCLOSURE
As an Amazon Associate I earn from qualifying purchases. This post may contain affiliate links and/or promotional products, all opinions expressed are that of But First, Joy only. Read my full disclosure.