Have you ever heard of healing oils? I am sure that you have. It can be a touchy subject for some people because it is the belief that pure essential oils with natural aromatic compounds can enhance physical, mental, and emotional health. I have never been one to put down anyone's beliefs in healing, whether it be through vitamins, medicines, prayers, meditation, or oils. I will give anything a try. I believe in healing, no matter what form it is in.
The past few weeks I have had the pleasure to test out dōTERRA Essential Oils from Modern Wellness. I spoke with them about some concerns that I was having; my main concern being the constant headaches and migraines that I was having. They told me that they had just the right oils for me and that they would take care of me.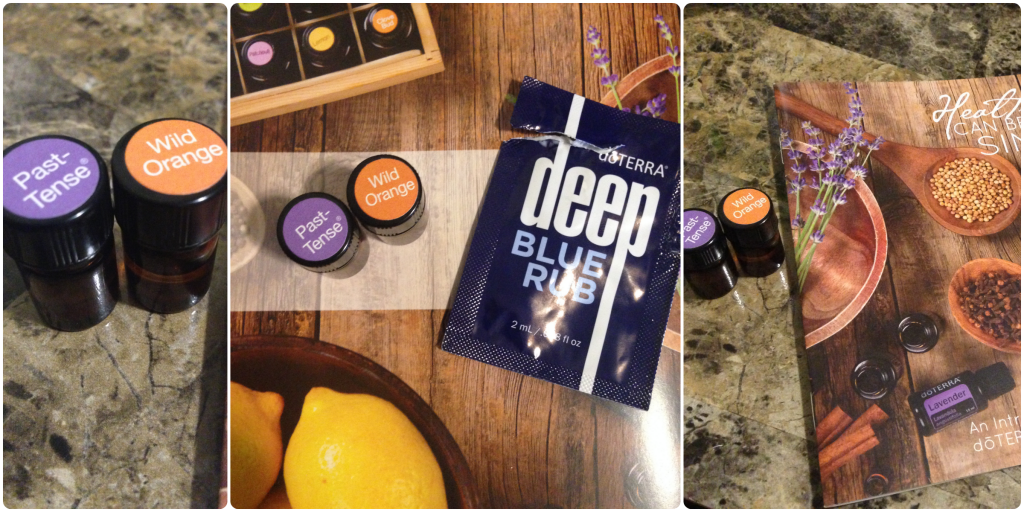 Shortly after, I received a sample pack including 2 oils: PastTense and Wild Orange and including a pain relieving rub called Deep Blue Rub. I also received a nice letter explaining what each oil is for and how to use them.
Deep Blue Rub: This is a pain relieving cream. You can apply it directly on the painful area or you can apply it on the back of the neck. The note said that it is great for migraines, tension headaches, as well as muscle and joint pain.
I used this right away. I placed it directly on my temples and on the back of my neck. I have a bad habit of clinching my jaw, which I believe is what causes most of my pain. My headache gradually faded and boy did I feel relaxed. A lot of us have heard of using creams like this to heal our pains, so let me explain the oils.
PastTense: This is also great for headaches, as well as stress and tension. Just like the rub, you can apply this topically or on the back of the neck.
When I first used this I placed it on the back of my neck. The smell is very calm and soothing, so that was definitely a plus. This has warmer oils in it, so the letter suggested that I dilute it with Coconut Oil. I do not have sensitive skin, so I didn't bother. I didn't have any problems. Each time that I have used this, it has taken away my headache within 20 minutes. What's so unique about this, besides the fact that you aren't harming your body with medications, is that you are being healed physically and emotionally. These are mood-boosting oils. There was something about this PastTense oil that really put me in a calm mood.
Wild Orange: This was thrown into my sample set because it is an oil that the consultant says is her favorite. It has a great citrusy smell that is meant to be very uplifting. You can dilute this, because it has warmer oils in it, but it is not necessary.
The letter told me to put a drop in my hands. It smells so nice! I had my boyfriend smell it and he loved the smell too. It lasts for hours! What is really special about the Wild Orange is that you can add it to your water or cooking. It is safe for consumption J
Along with the oils, I was sent a book explaining a lot of the essential oils and how they can be used in your every day life. They can be used for cooking, cleaning, weight loss, mood boosting, pain relief, and much more! If you want to learn more about these essential oils, please attend this Webinar: http://www.modernwellness.com/webinar-makeover-your-medicine-cabinet

Connect with this company for more information, giveaways, and new products: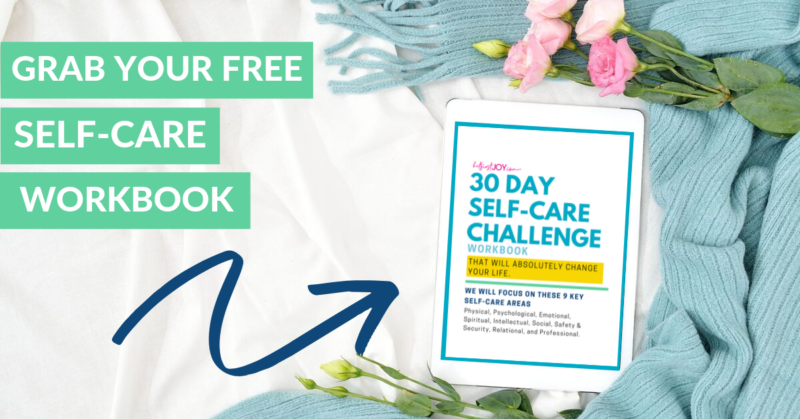 DISCLOSURE
As an Amazon Associate I earn from qualifying purchases. This post may contain affiliate links and/or promotional products, all opinions expressed are that of But First, Joy only. Read my full disclosure.