BeMe Cosmetics introduced me to their Harvest Collection nail art pens just in time for Fall. I have been on the hunt for the best beauty products for Fall and these nail art pens top the list. This collection includes 8 different colors, which are great for Fall. Unlike a lot of Fall collections, these are much more vibrant. I don't necessarily mind this because Halloween is filled with bright colors. Also, I love designing with a bright color on top of a darker one.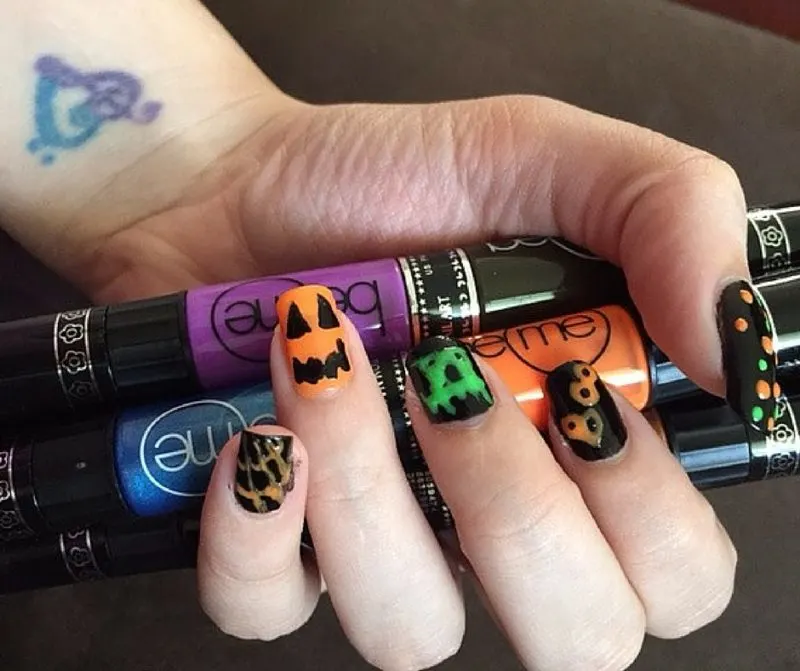 First of all, I was impressed by this little package. Not only does it include 8 high fashion colors, it comes with an instruction booklet with some great design ideas, and a cleaning pin! I was excited to see these little extras. I love companies that think of everything and don't make you buy each item separately or go on a hunt for how-to ideas online.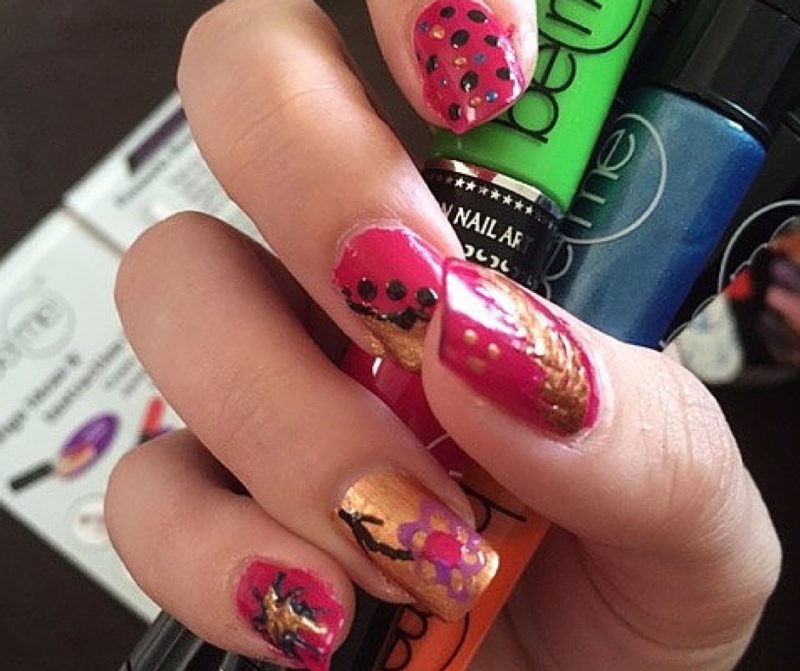 As for the nail art pens, they are so easy to use. I felt like I was going to have a difficult time designing with these pens, but the tips are so fine that you get a very clean line. As with any sort of art, practice makes perfect. I know the more that I use these, the better I will design with them. I am right handed, so of course, the design on my left hand was very difficult. What's really cool about these art pens is that the colors detach from each other just by twisting them apart. The design of the bottles is perfect because the bottom of each color is flat, so you can stand it up while you paint, just like with a normal polish.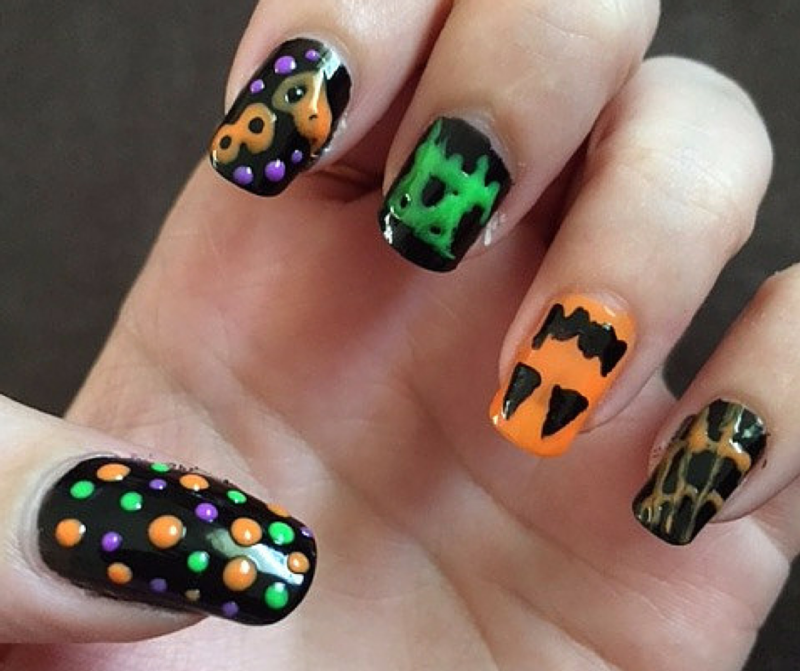 These aren't just nail art pens. They are regular polishes too. The cap is perfect because you twist it for the brush to pain your nails or you can pull it for the pen to design your nails. You simply hold it like you would a pencil and draw right on your nails. I decided to do a Halloween mani and a Fall mani. I wanted you to see that you have many different options. Again, my designs are not perfect, but I was proud with what I came up with.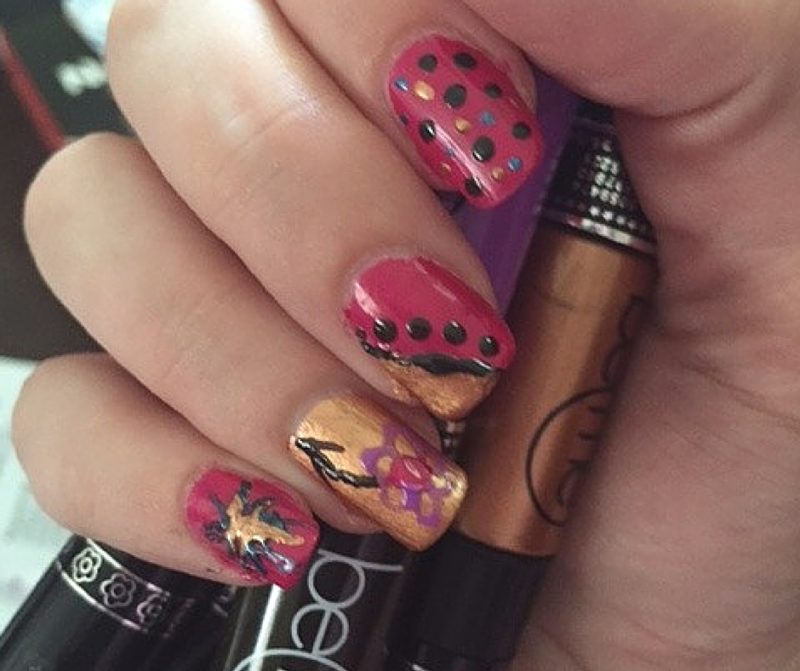 My only wish is that the Harvest Collection contained a white color because white is great for any season when designing nails. It's perfect as a base color or for a design color. Other than that, I love this collection. The colors are beautiful. The polish is really nice too. You don't need multiple coats to cover your nail. It doesn't chip easily either. I am really impressed! I would love to own every one of these kits. I definitely recommend these for Halloween or Fall.
Connect with BeMe: Facebook / Instagram