I just experienced the most delicious & best brunch in Disney Springs and had to share all about my experience!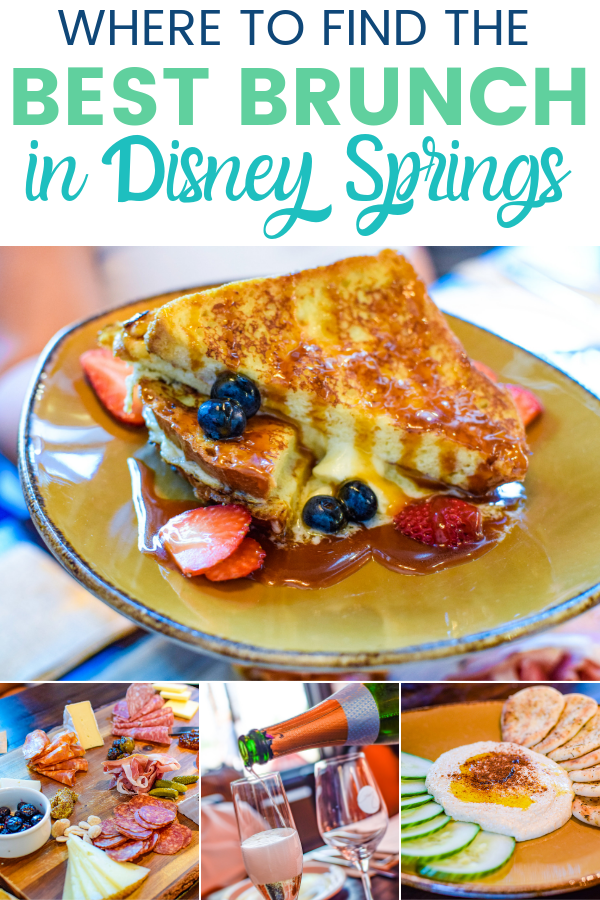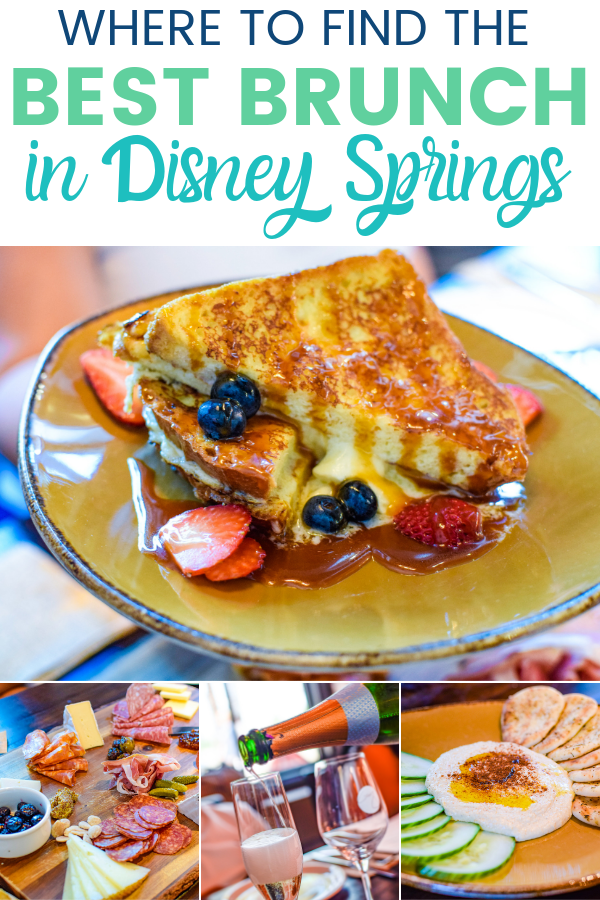 I partnered with Wine Bar George in Disney Springs to try their new Wine Country Brunch Menu and I've been craving it ever since.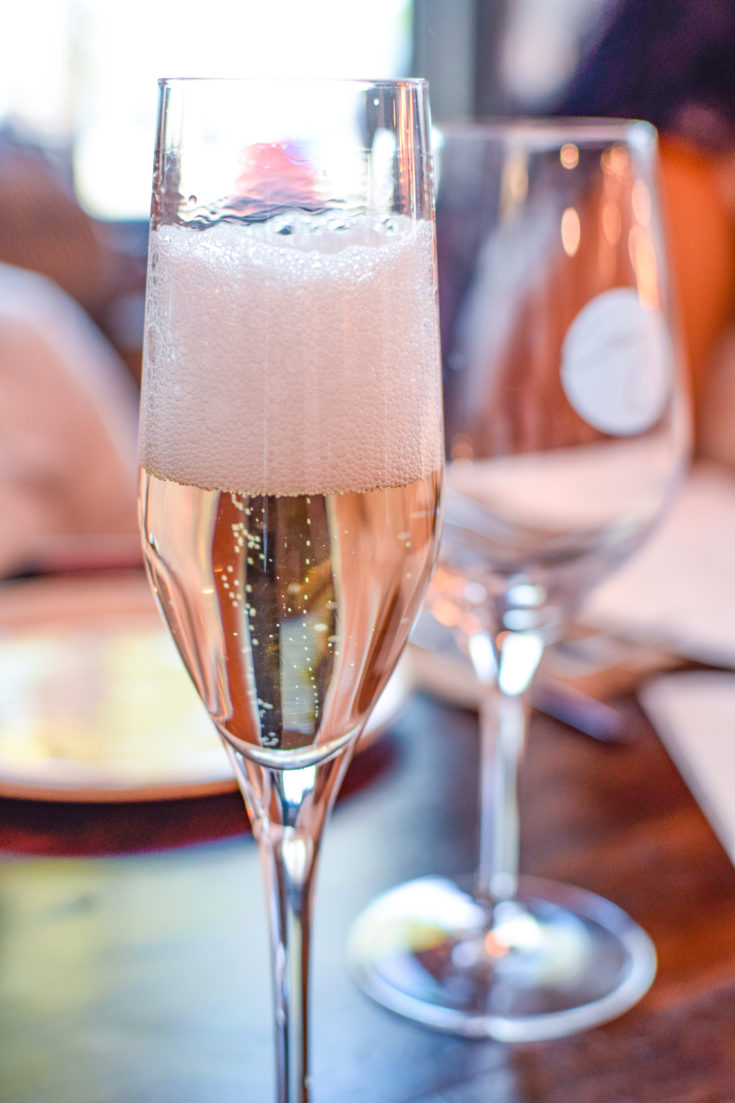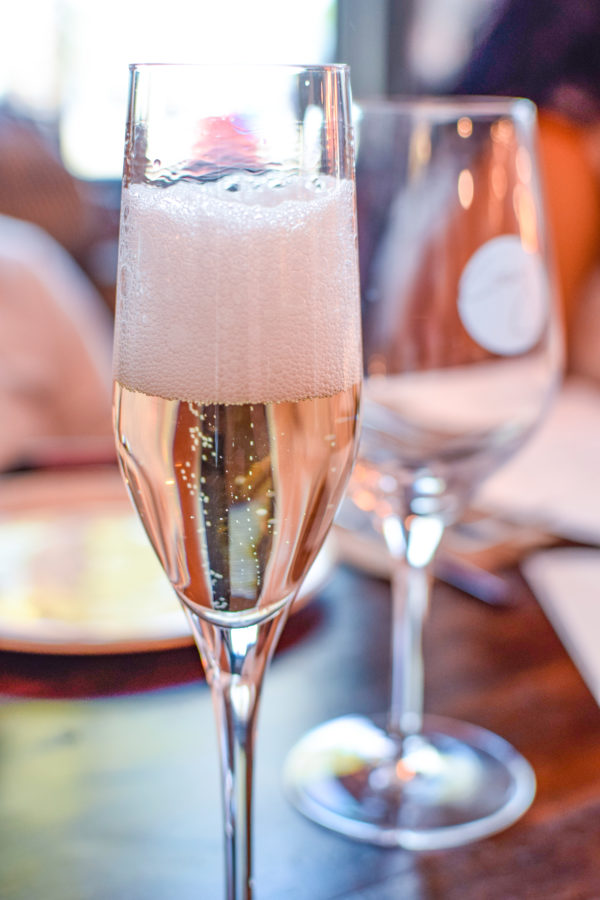 For those of you who don't know, Wine Bar George is an upscale Wine bar in the heart of Orlando, Disney Springs.
RELATED: 7 Unique Experiences to Add To Your Disney Springs Bucket List
Featuring over 140 wines, small plates, cheese boards, and charcuterie boards, this is a hotspot in Disney Springs for a romantic date or a brunch with friends on the weekend.
Equally important, wine can be enjoyed by the glass, bottle, or ounce. Since this is in a family tourist spot in Orlando, a dress code isn't enforced. However, I recommend dressing up because…
Why not?
You should definitely book a table ahead of time because seating is very limited and wine is always in demand at Disney Springs.
Upon arrival, you'll notice a number of gift baskets and other items available for purchase. Grab some gifts for someone special or a Wine Bar George tee to mark the occasion.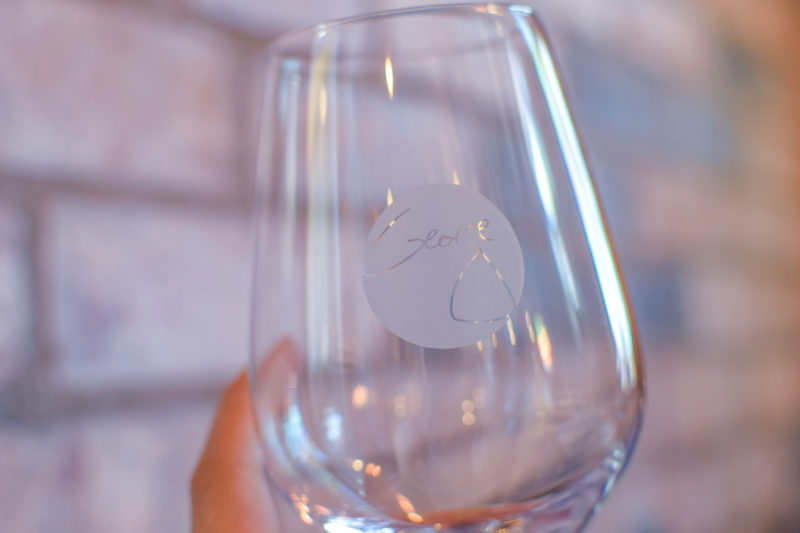 After all, this is not a chain restaurant! As of now, it's exclusive to Disney Springs.
You'll notice seating available right at the bar, in surrounding areas, outdoors, and I believe upstairs. The space is very small so strollers need to remain outdoors.
The Best Brunch in Disney Springs
Let's get to the Wine Bar George Wine Country Brunch Menu and why it's the best brunch in Disney Springs.
My husband and I peeked at the Wine Country Brunch Menu prior to arrival because we love to plan. We knew we wanted meat and cheese because nothing goes better with wine.
The Big Board
Without hesitation, we ordered the Big Board which is loaded with meats, cheese, and various spreads and snacks.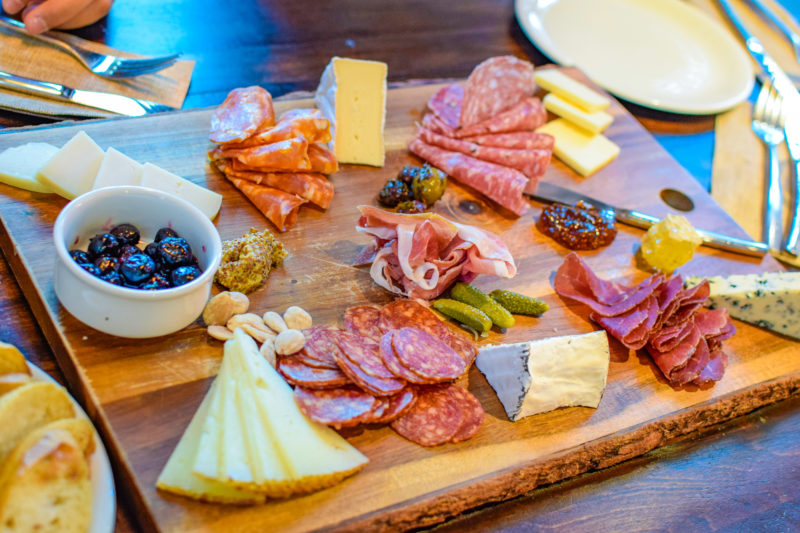 Surprisingly, this was brought to our table very quickly! The variety of meats, soft and hard cheeses, paired with the honey, jam, and mustard had all of us reaching for more.
The Big Board even included a bowl of sweet blueberries, salty nuts, and a few olives. 
French Toast
Next, we ordered the French toast. I'm a sucker for a well-made French toast so I couldn't resist and I'm glad I didn't.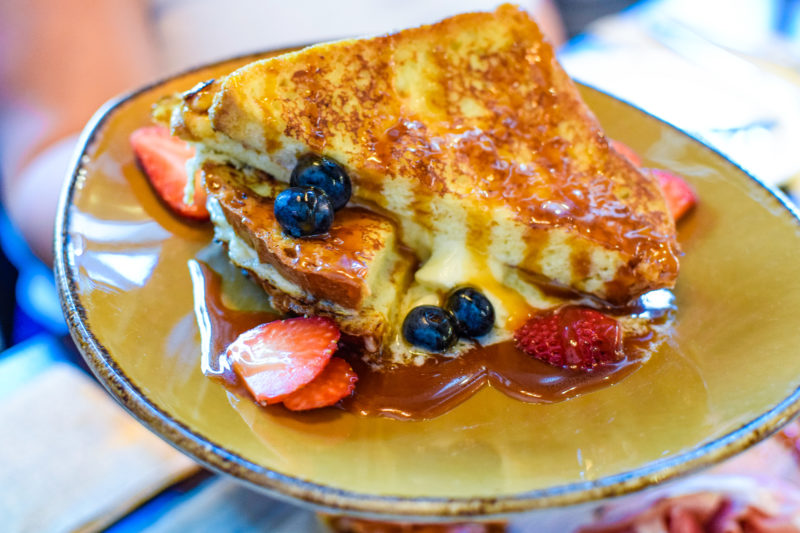 The brioche bread was smothered in mascarpone and what seems to be a house made caramel sauce. There was a hint of a nutty flavor in the syrup which was absolutely irresistible. To add, sliced strawberries and whole blueberries were placed on top.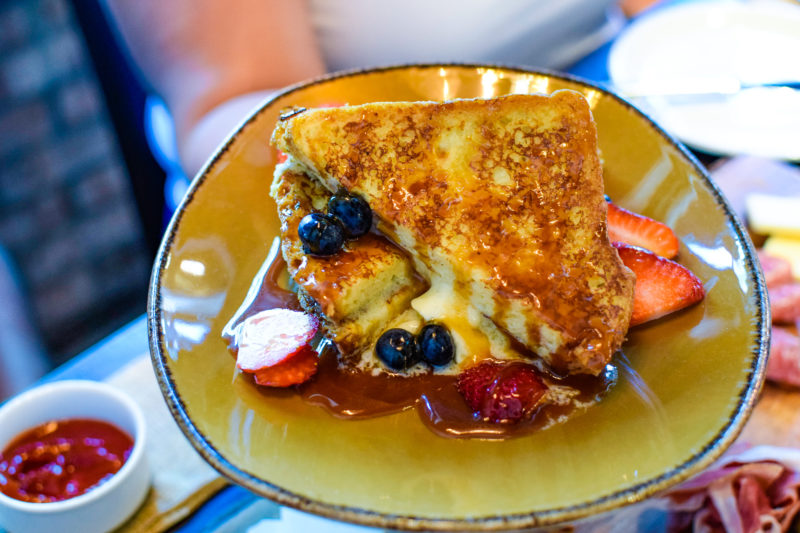 The combination of all of this had my eyes rolling back. Yes, it's that delectable!
Hummus
In addition, we ordered the hummus which includes cucumbers, naan bread, and a chipotle flavor.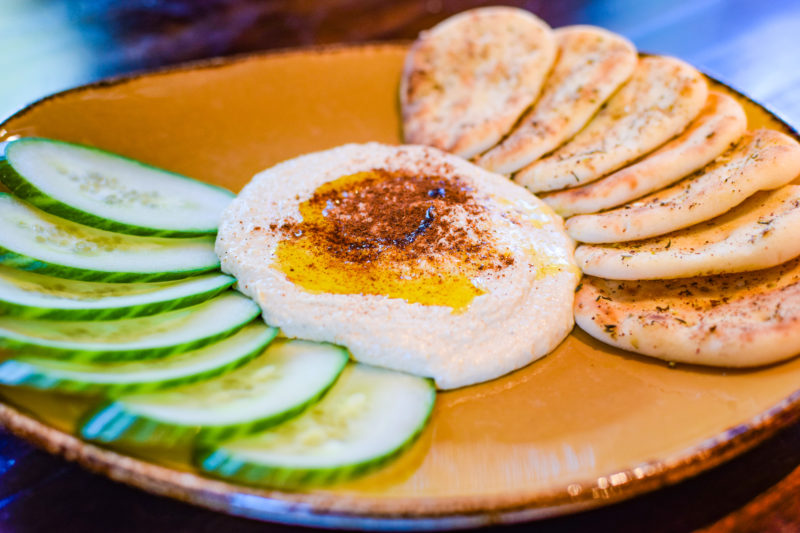 This was devoured in seconds.
Rosé Cookie
To end, I ordered a Rosé Cookie.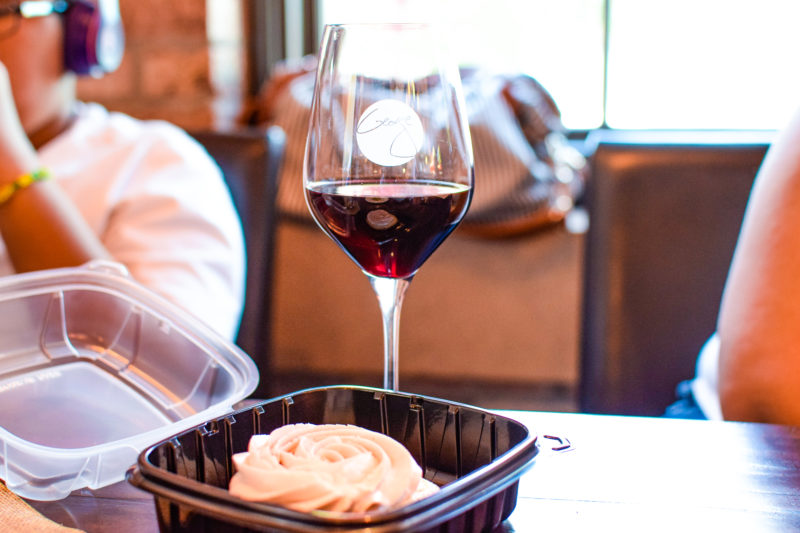 It was a bit sweeter than I'd prefer but it sure is pretty!
Olive Oil Cake
To finish, my husband ordered the Olive Oil Cake.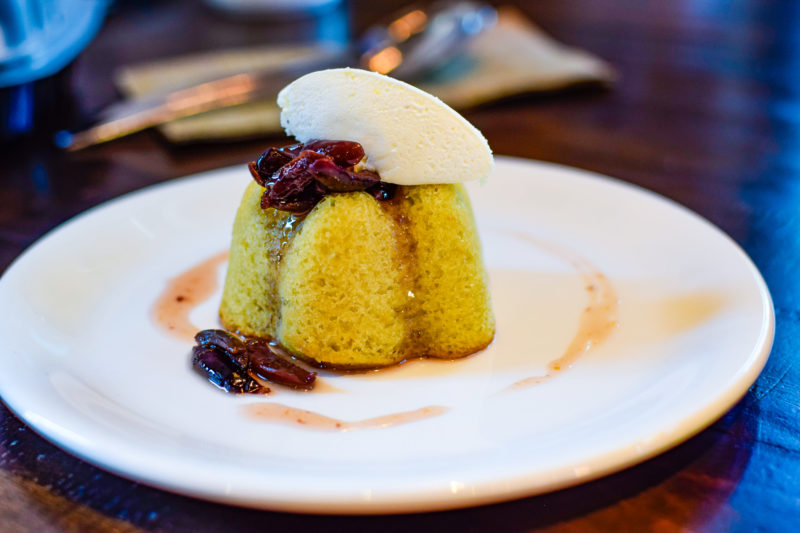 Sadly, it was demolished before I could try it. A little birdie told me that it was divine.
The Drinks & Frozcato
We couldn't visit Wine Bar George without trying the wine!
George himself stopped by our table to start our full meal off with a lovely glass of champagne.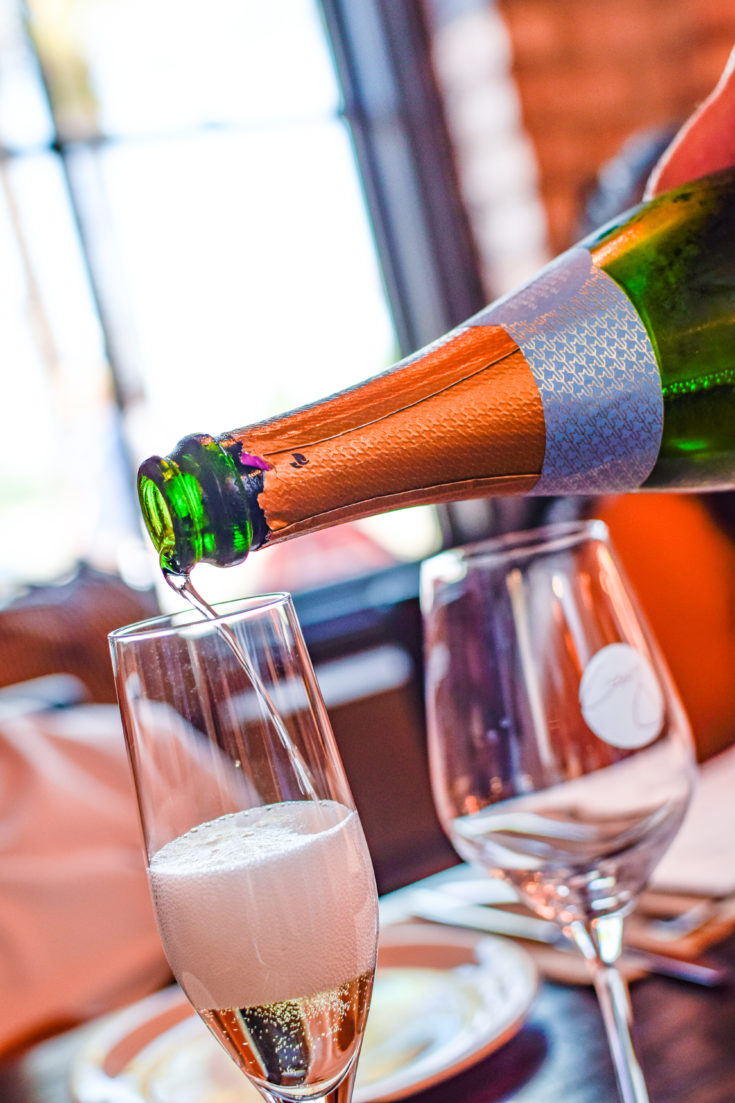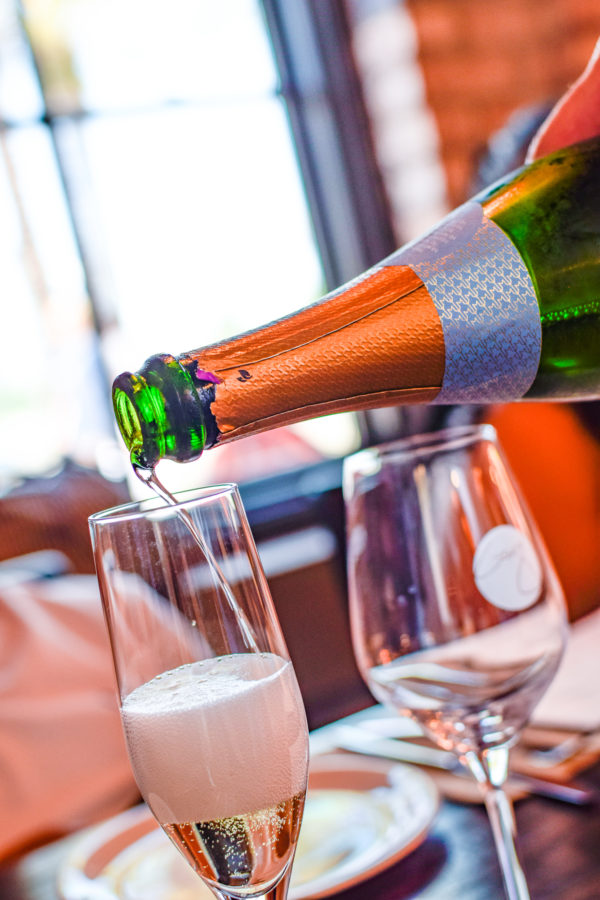 In addition, my sister-in-law ordered a sweet red, as recommended by our knowledgeable waiter.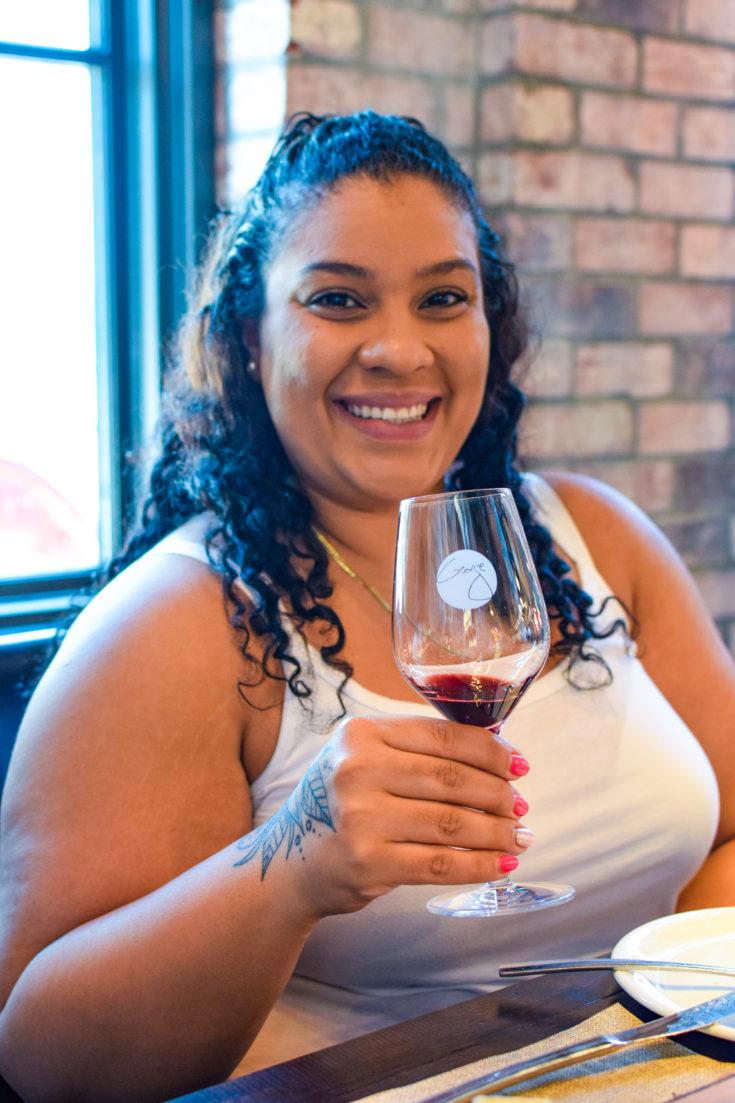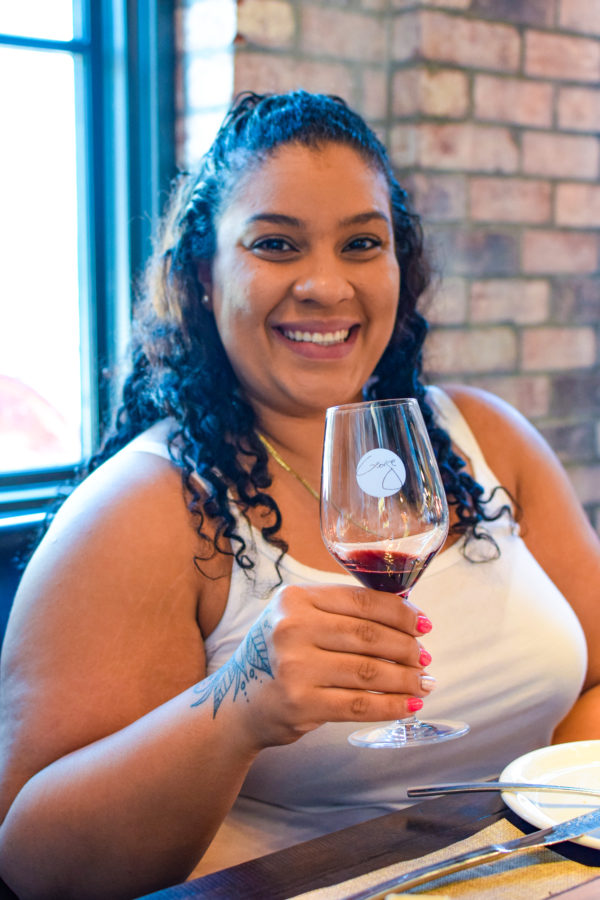 I had a nice Frozcato, which had me sold immediately because it include Dole Whip.
On a hot Florida day, when all you want is a frozen drink – I highly recommend this one.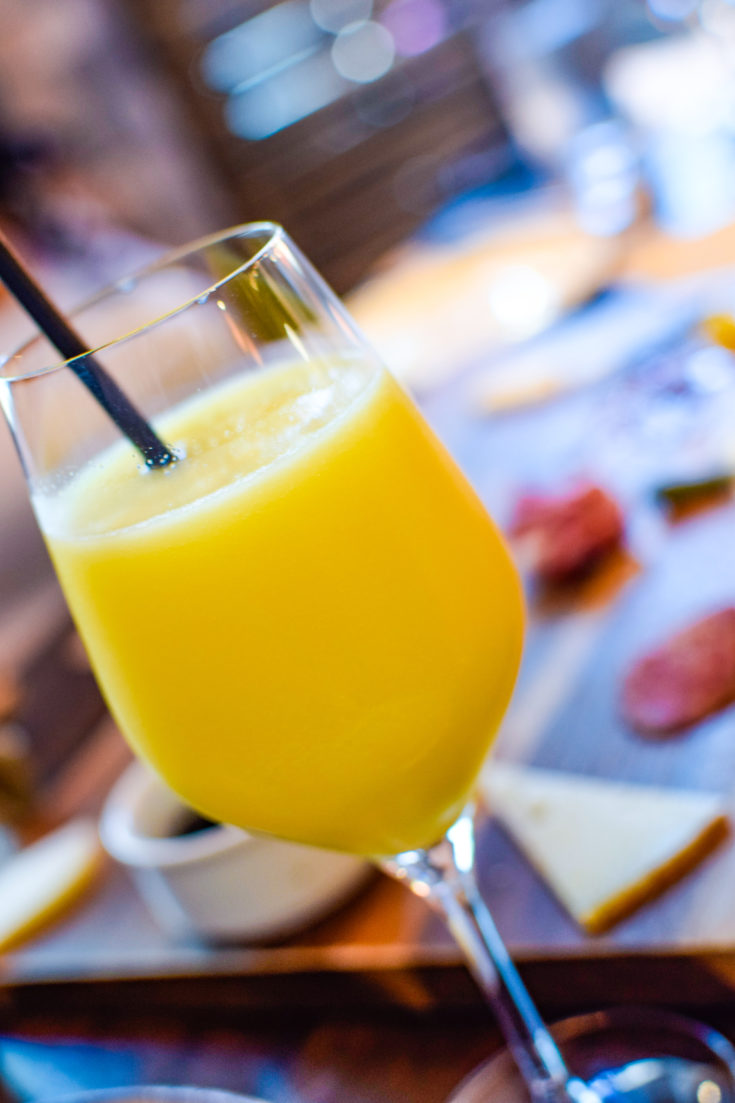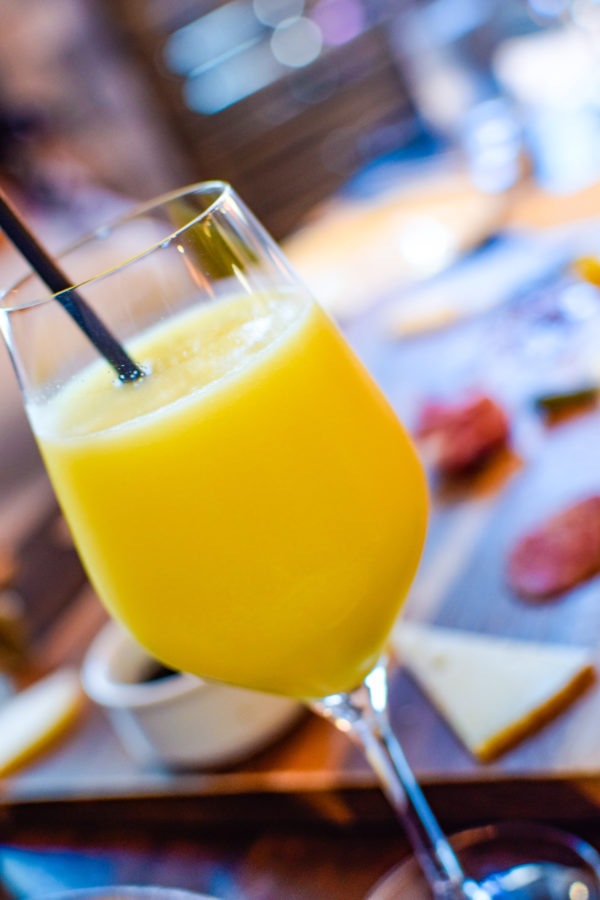 Oh, and don't you worry:
Anything you don't drink can be taken to-go! That's right – you can walk around Disney Springs enjoying wine as you shop! Could anything be better?
Visit Wine Bar George on weekends for the best brunch in Disney Springs!
Overall, we really enjoyed the food and wine at Wine Bar George.
Don't let the name fool you – it really is the best brunch in Disney Springs and a great place to stop for some adult fun this summer!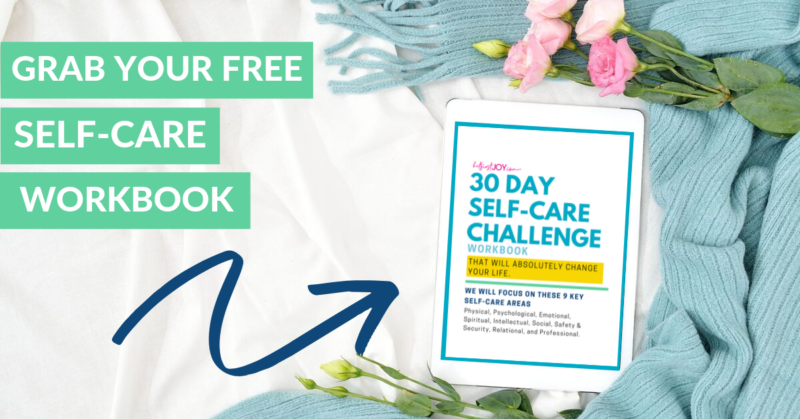 DISCLOSURE
As an Amazon Associate I earn from qualifying purchases. This post may contain affiliate links and/or promotional products, all opinions expressed are that of But First, Joy only. Read my full disclosure.