I partnered up with L'Oreal Paris Revitalift Triple Power to take the 14-day Revitalift Challenge and to share about the best daily routine for women who want happiness. All opinions and results expressed here are my own. 
For the first 29 years of my life, I was the absolute worst at sticking to a daily routine. I'd either forget for a few days or give it up completely if I didn't see instant results. Maybe it's because I live in the day and age of instant gratification. Either way, I'm making changes. I mentioned not too long ago that I was on a self care journey and now that I'm officially 30 years old, I want to share about my morning routine and how it gives me the happy start I need each day.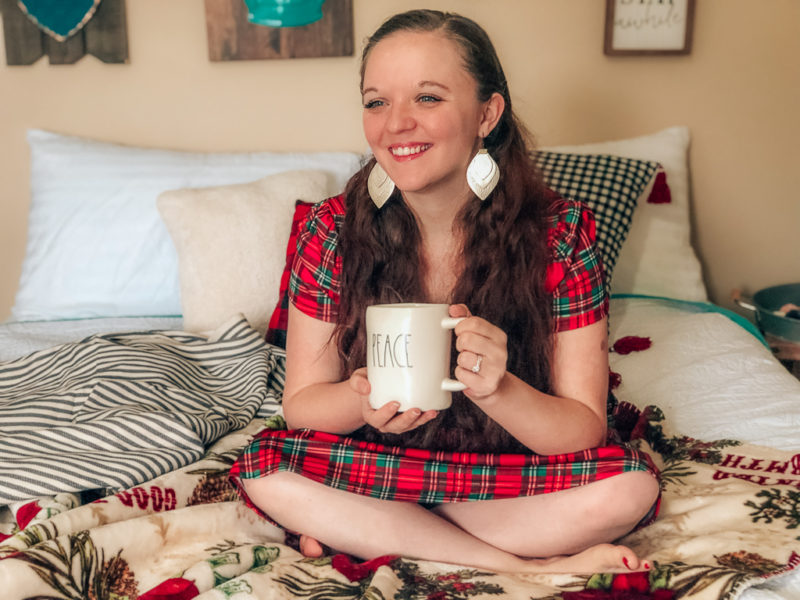 Best Daily Routine for Women
My daily routine isn't only about skin care; it's about self care. We're used to daily routines focusing on skin care and personal hygiene. My routine is about more than that because I know that what's on the inside is just as important as what's on the outside. So, with a combination of physical, mental, and emotional care, I've come up with the best daily routine for women who want to truly be happy! My daily routine is great for women of all ages and moms of all stages. The stay-at-home-mom will get just as much out of this as the working mother/woman.
This morning routine is meant to help women start their days with a clear mind. A fresh start each day helps me to be more productive and have a happier perspective from the very beginning.
1. Make your bed.
Making your bed in the morning starts your day with an easy, productive task. It's the first accomplishment of the day and it's so simple to do. Plus, it sets the mood for the rest of the day! A tidy room is equivalent to a tidy mind.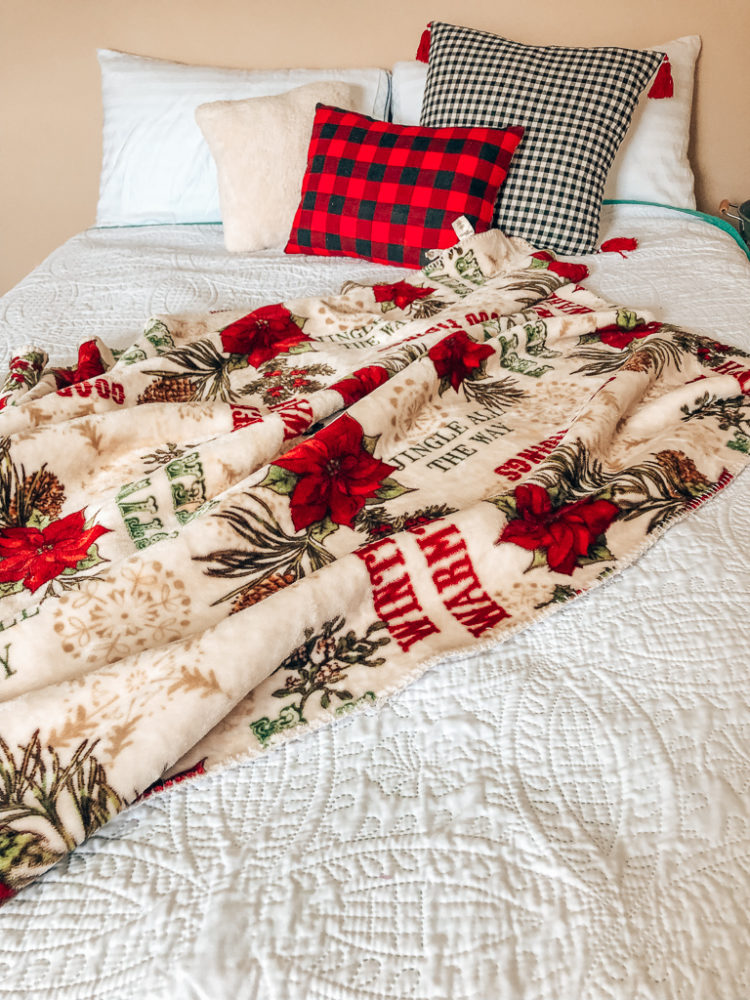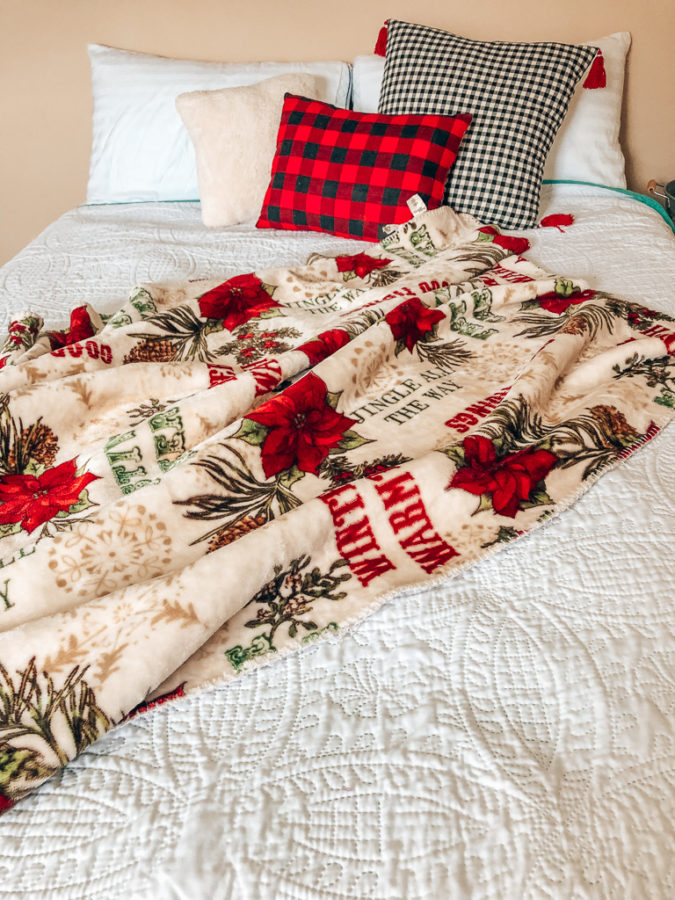 2. Start off with a big glass of water.
Water is so underrated. Many of us don't realize all of the great things water does for our bodies! A big glass of water each morning hydrates you first thing in the morning and is great for healthy digestion. Drinking water regularly keeps your skin clear, prevents headaches, lowers your appetite, and so much more!
3. Morning stretches and exercise.
I'm 30 now and my body sure does feel it every single morning. There's nothing like a few good stretches to get my body moving each day. The best daily routine has to include some sort of movement. Stretches and exercises are great for your mind, body, and soul!
4. Moisturize with something that gives REAL results!
No matter what your skin type is, you should be moisturizing each morning. I cannot stress this enough because so many women neglect this important step in their daily routine. My moisturizer of choice is the L'Oreal Paris Revitalift Triple Power because it offers a variety of benefits for your face. It hydrated, reduces the appearance of fine lines & wrinkles, and smoothes your skin!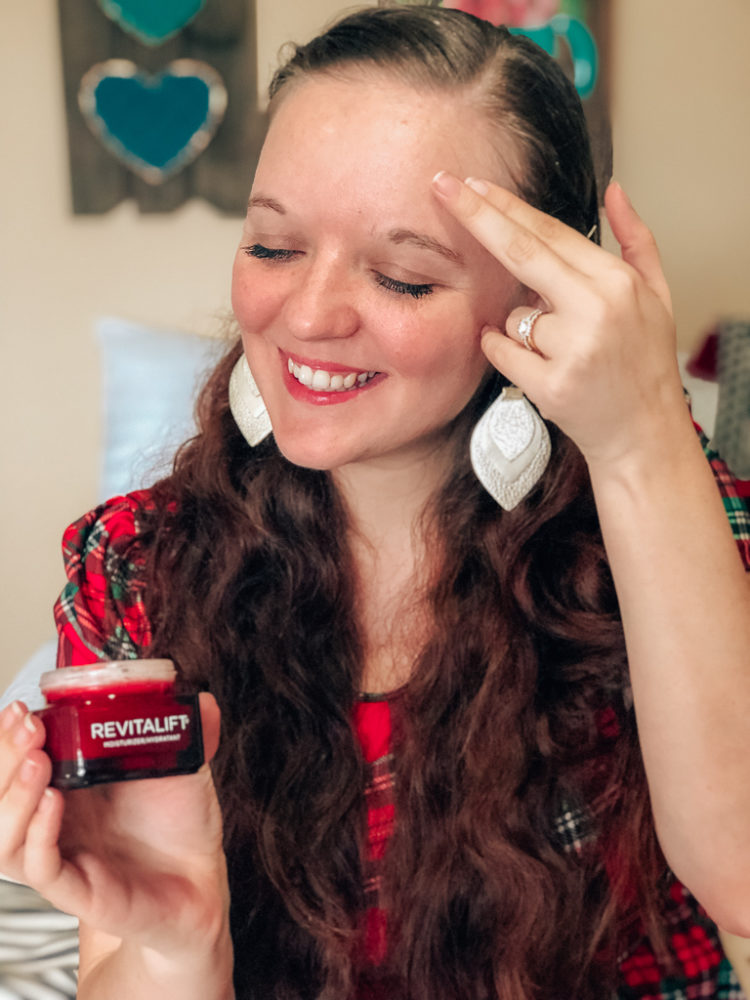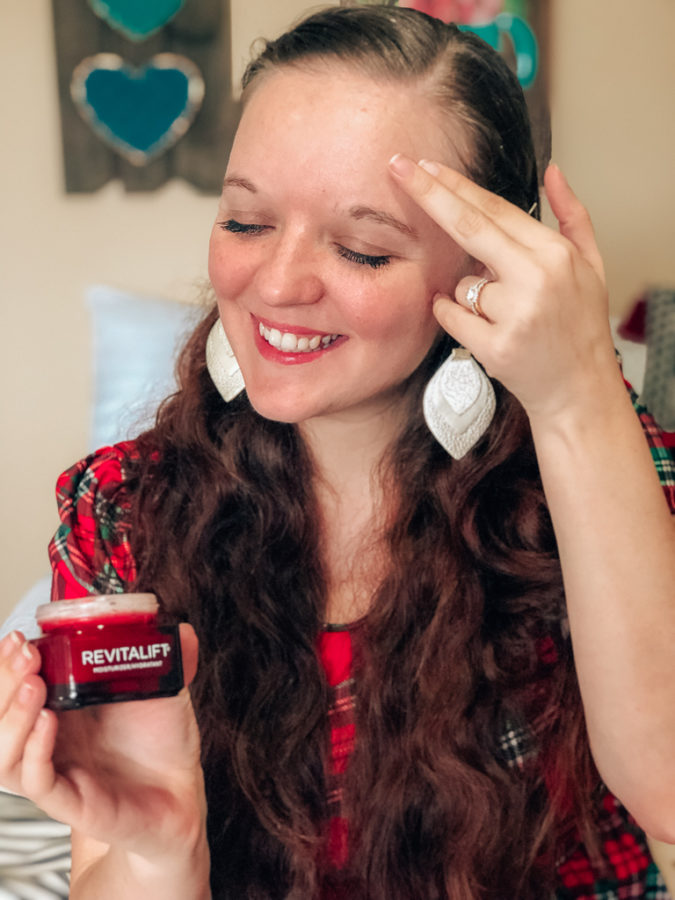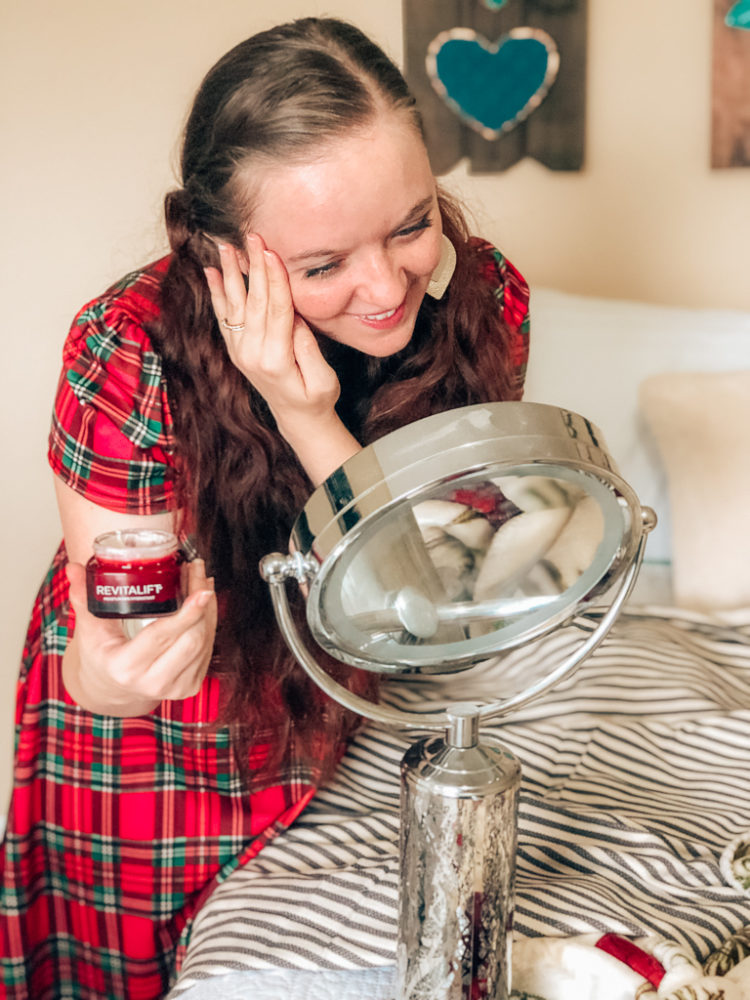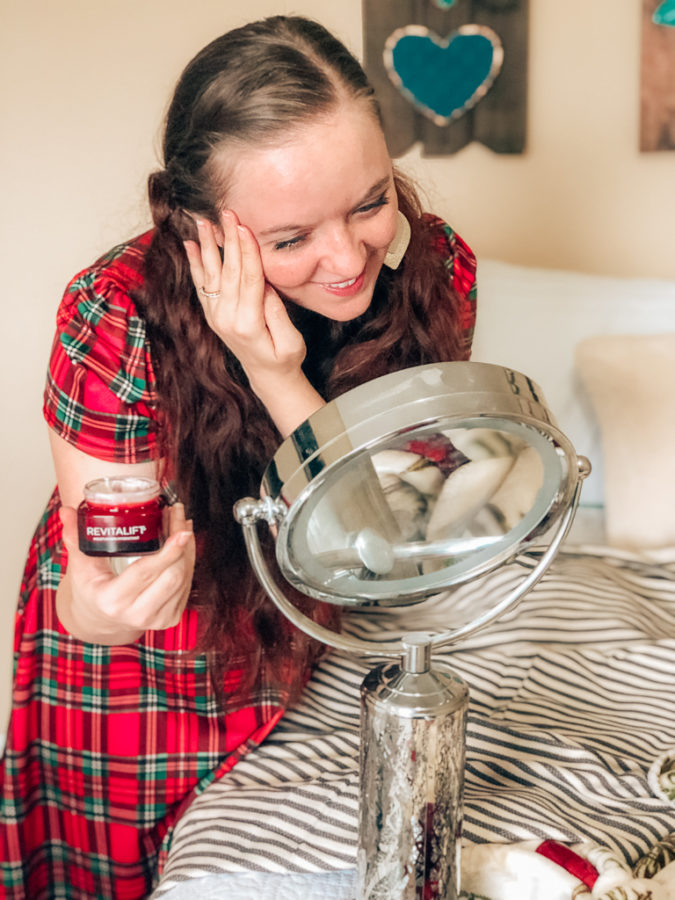 L'Oreal Paris is inviting women across the U.S to take the Revitalift Challenge for 14 days – to try it and see results or their money back, guaranteed. You can pickup the cream at Walmart online or at a Walmart near you. I took the 14-day challenge and I'm not turning back. This product is incredible! It makes me feel so much more confident about my 30-year-old skin.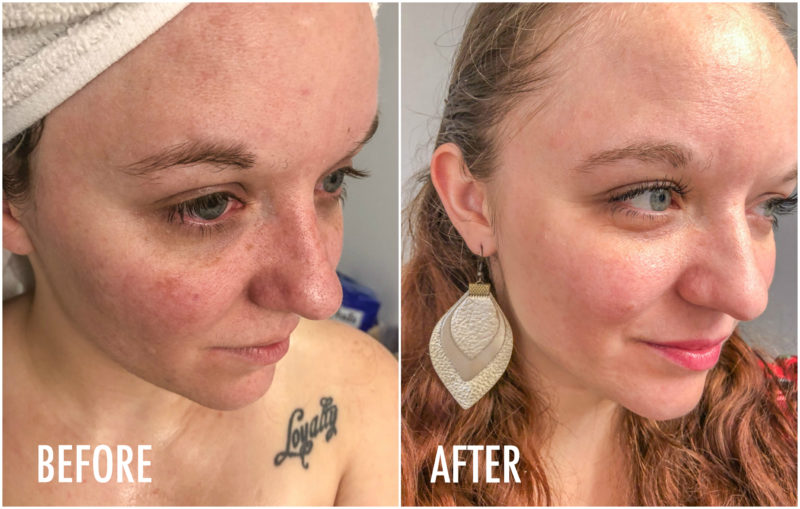 The cream is so lightweight that my skin soaks it up and leaves me looking and feeling great. I don't have deep lines but I've noticed that my skin is much brighter, clearer, smoother, and softer. I even noticed that my skin tone is more even! It's not a dramatic difference but I can see that it's working each day. There's nothing like a little skin care to set your day off just right! You'll get instant gratification as your skin looks and feels more hydrated. Then, after 14 days of use, your skin should visibly be firmer and wrinkles less visible.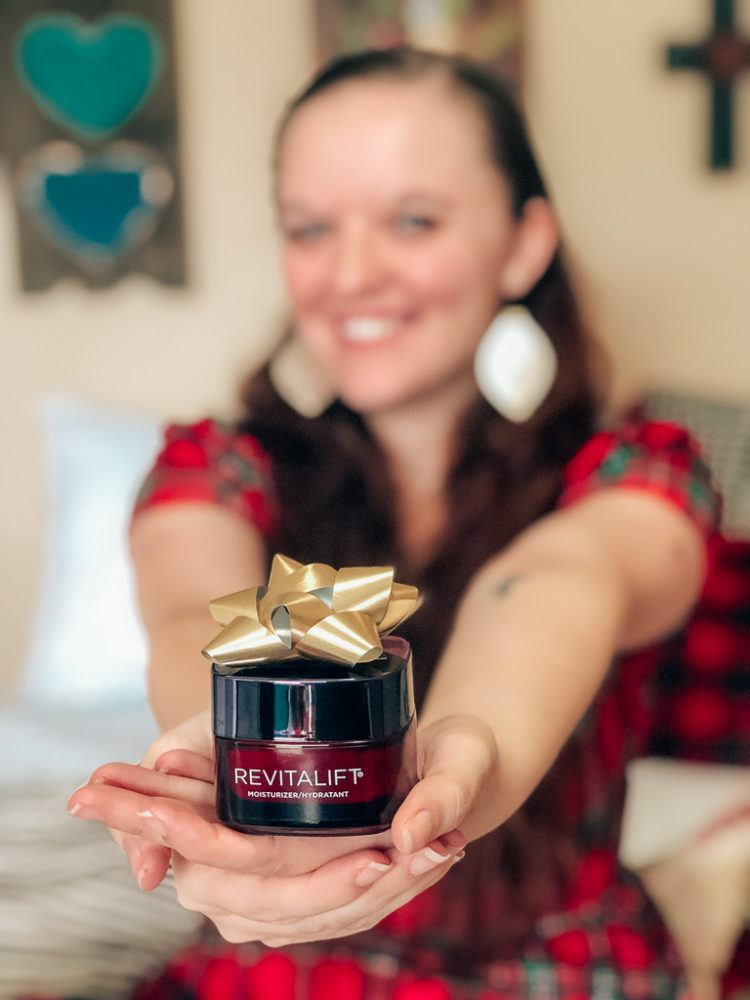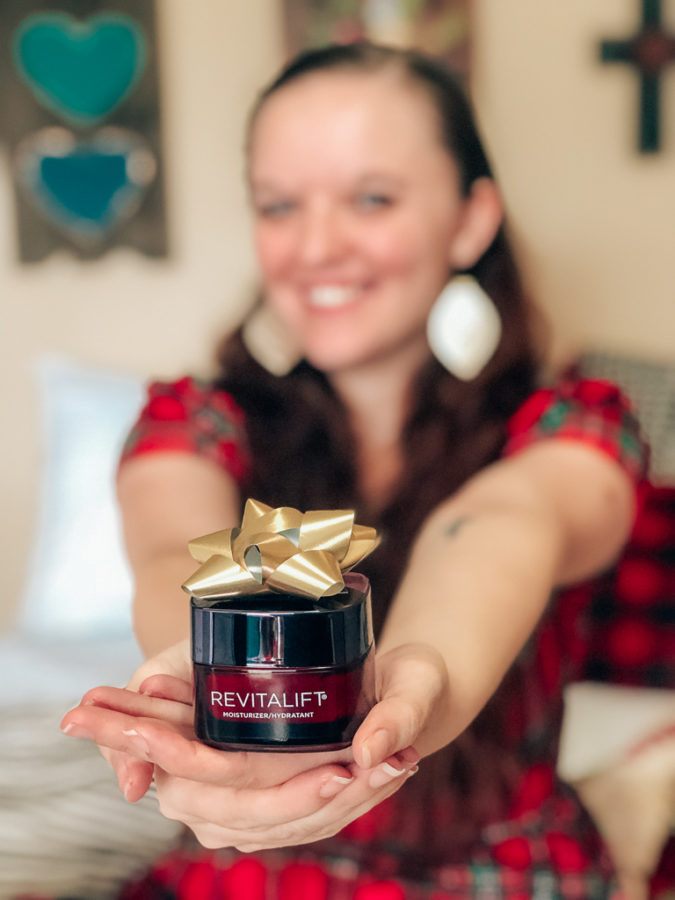 5. Play music.
Nothing relaxes me and puts me into a great mood than some light music in the morning. I put on my favorite songs and allow myself to enjoy this as I complete my morning routine. I listen to music for 30 minutes to an hour before I turn on any other forms of entertainment (computer, TV, phone)
6. Meditate/Pray
Meditation or prayer allows you to really get in touch with yourself. Use this time to speak what you want for your day into existence.
7. Journal/Brain dump
Before your day even begins, do a brain dump! Write down everything you want to accomplish for the day, write down your feelings from the night before or even jot down your dreams. Whatever is on your mind, get it all out so your mind is clear enough to start fresh!
8. Get dressed.
If you work outside of the home, this doesn't necessarily apply to you (unless your job is really relaxed). There's something about changing out of those pajamas in the morning that really puts some pep in your step. Our brains are programmed to connect pjs and sleep, so we might feel a little sluggish if we choose not to get dressed for the day. Put some clothes on and you'll want to get things done. I think of it as another little accomplishment.
9. Forgive myself for yesterday.
This is huge as far as self care goes. If you really want happiness then you need to look at each day as a beginning. Whatever happened yesterday can stay there. You're amazing and deserve forgiveness for any mistakes you made. It's never too late to become the woman you want to be.
10. Give myself 2 compliments: 1 physical, 1 emotional.
The way we talk to ourselves is crucial to our self esteem. Complimenting yourself each day may sound cliché but it works wonders. Don't worry, I'm not asking you speak into a mirror. I'm just asking that you tell yourself how beautiful you are and how great your personality is. Except, be more specific. Remind yourself that you are loved – by you!
You'll notice that I didn't mention picking up my phone. That's because it throws my routine off. If I pick up my phone, I always end up answering emails or handling mundane tasks that aren't worth it. I typically end my days with the same routine, with an exception to the music and bed making. I always put L'Oreal Paris Revitalift Triple Power moisturizer on before bed because that's when our body really works in our favor!
Purchase L'Oreal Paris Revitalift Triple Power day cream at Walmart. It gives the results of an expensive face cream but the price is affordable for any woman. This is a must for the best daily routine for women!
If you don't get the results you're looking for, there's a money back guarantee, up to $24.99!**
**Valid in the 50 U.S/D.C. and only on purchase of a RevitaLift Triple Power skin care product made between 1/1/18 and 12/31/18 with original store receipt. Request must be postmarked by 1/29/2019 and received by 2/12/2019.Void where prohibited. Limit 1 refund per person and per household.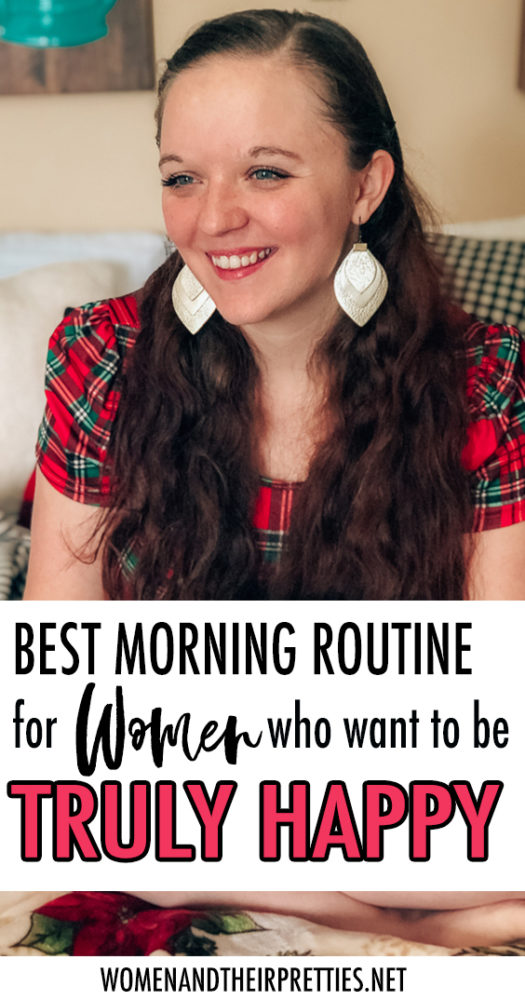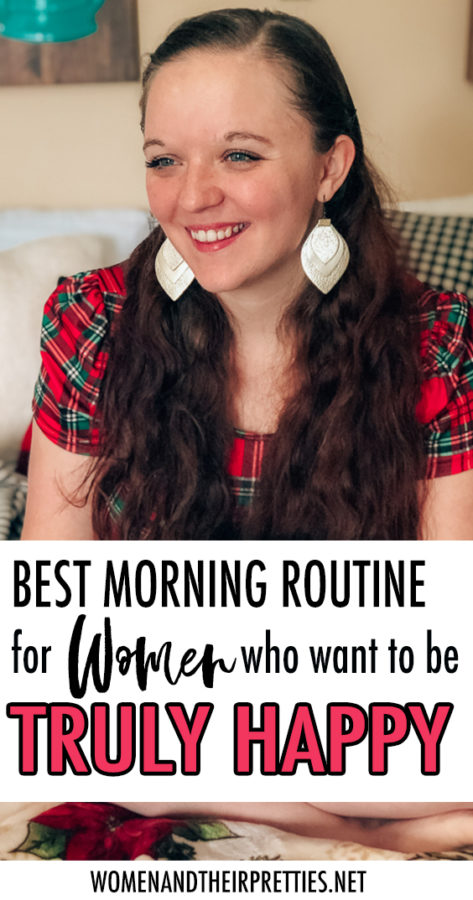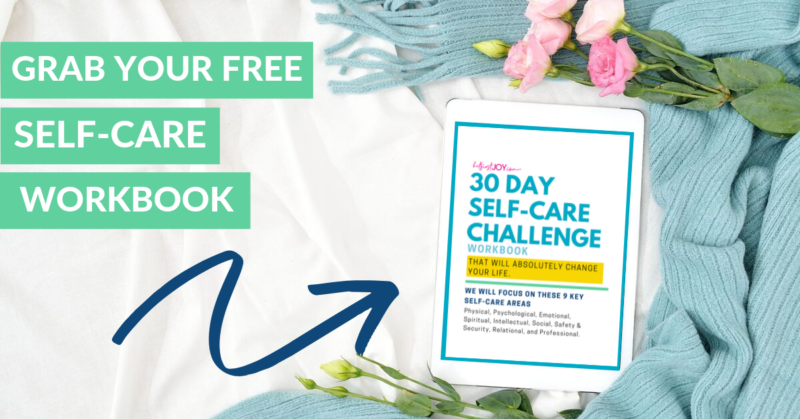 DISCLOSURE
This post may contain affiliate links and/or promotional products, all opinions expressed are that of But First, Joy only. Read my full disclosure.