I purchased a GoPro recently and I have been on a GoPro accessory binge. In other words, I am completely obsessed with finding the very best accessories for my GoPro Hero 4. There are a lot of GoPro accessories floating around the internet. I promised myself that I would never use accessories that were not made by GoPro themselves. Well, I figured that I would give a new accessory a try, but only after extensive testing of the product. I have heard horror stories of people losing their camera during their adventures because of a faulty accessory.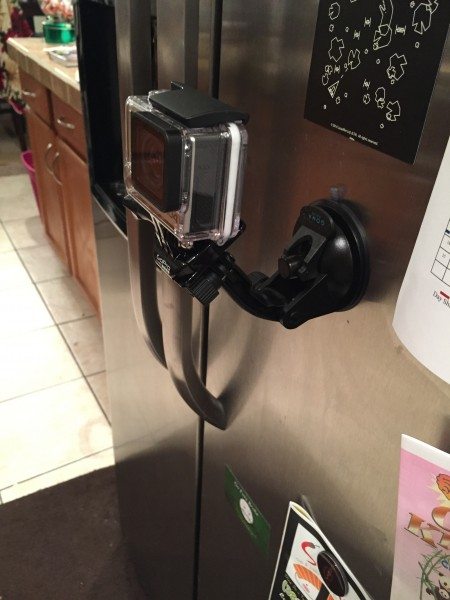 I received Goma Solid GoPro Suction Cup Mount a few weeks ago. Since then, I have tested it quite a few times and I am completely impressed with how great it works. The suction is so strong that as soon as you place it on a smooth, flat surface it attaches itself. Even before you lock the cup, it attaches. Once you lock the suction cup mount onto a surface, it will NOT come off. No matter, how much force or strength is involved, this cup will NOT budge. I even used it on a small dinner table, just to see how strong it was. I lifted the entire table with the cup without it sliding or loosening!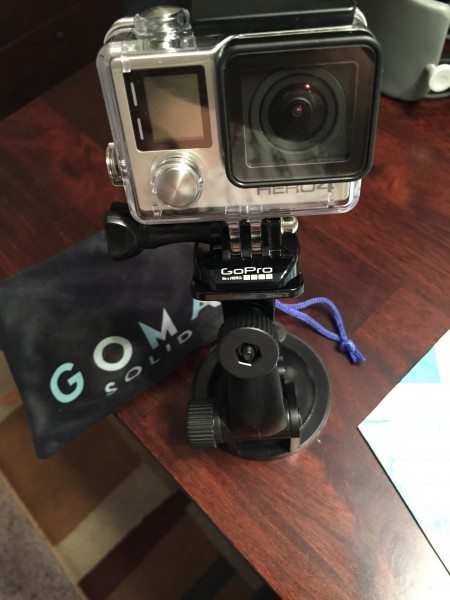 The next quality of the Goma mount that I love is how versatile it is. It moves up and down and from side to side. Basically, you can put it on a surface and move it around, as needed. It can be sat upright or suctioned to the side of something. I tried to stick it on the drywall in my house, but the uneven surface is not compatible. However, it stick onto my wooden tables and even on my stainless steel refrigerator. You can loosen and tighten using the two knobs on the mount. These make it helpful to move it where you want and to keep it there.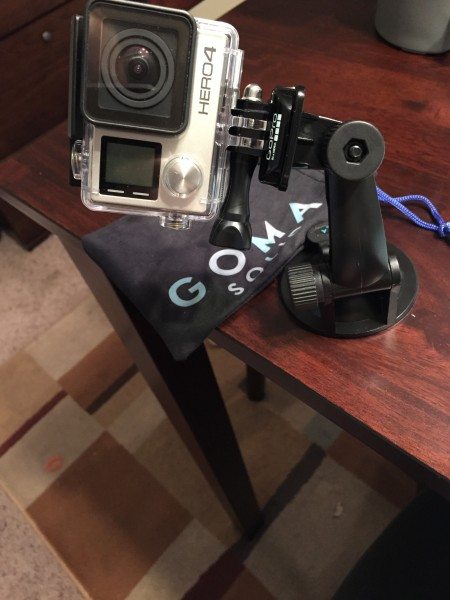 Overall, I am completely impressed with this mount. It is strong, sturdy, useful, and made with quality materials. I would definitely recommend this mount! It even comes with a little bag, so you can safely travel with it. I did receive this product complimentary to review, but my opinions are 100% my own. If you read my review, you can understand that my opinion and experience is honest.
Purchase below using my affiliate link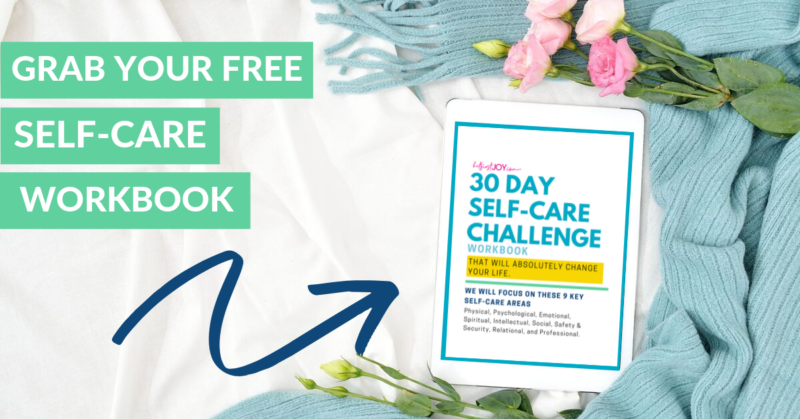 DISCLOSURE
As an Amazon Associate I earn from qualifying purchases. This post may contain affiliate links and/or promotional products, all opinions expressed are that of But First, Joy only. Read my full disclosure.