Are you looking for the best unique cat gifts? Well, this crazy cat lady totally has you covered. My 3 fur babies test and approve all of the gifts I give them and they highly recommend them to your fur babies. These are our favorite cat gifts – some we own ourselves and some are on our wish list. Santa Claws might already have little elves making these for Christmas, but don't tell my feline friends. This post is sponsored by Brandbacker.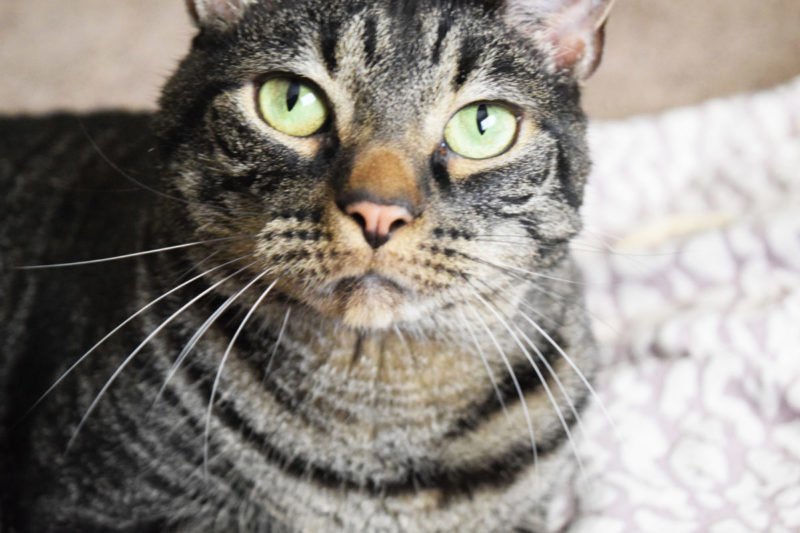 So, you have searched the world wide web and you've landed here to find weird or unique cat gift. Maybe you're shopping for your pets or for your favorite Crazy Cat Lady's meowsers. Sometimes it's difficult to find something worthy of a pet's attention. Just like children, cats like to play and lay where and with, what they aren't supposed to. Buying something for them is quite the risk, so when you find something that comes highly recommended from a cat lover like myself, you snatch it up. So, go right ahead!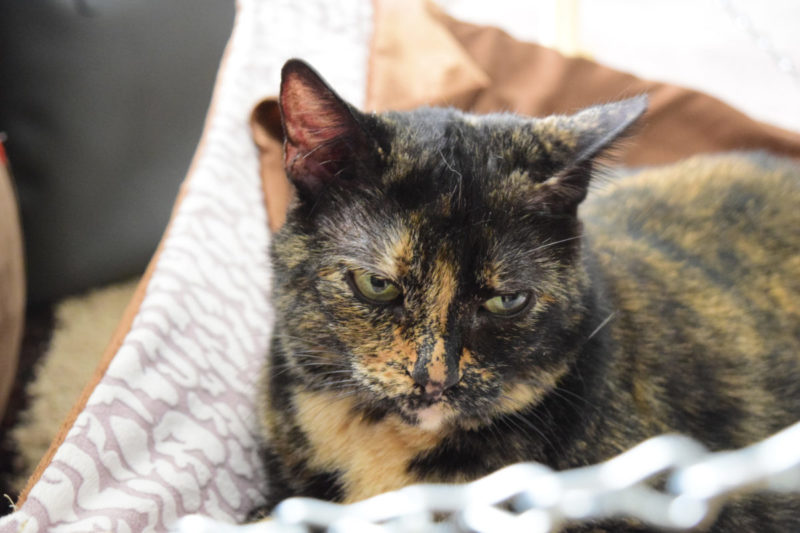 The Best Unique Cat Gifts
1. Luxury Cat Hammock
What better way to spoil your cats than to give them a hammock? As humans, we all love hammocks, so why wouldn't a cat? When I heard about the Pet Magasin cat hammock, I just knew that my cats needed it. I love to spoil them and this unique cat gift fits beautifully into my home. This isn't a hammock that you need to hang from objects in your home. Every single piece is included in the set, so it makes the life of a human much easier. My fiancé built the hammock in about 20 minutes. Of course, my curious cats watched him the entire time.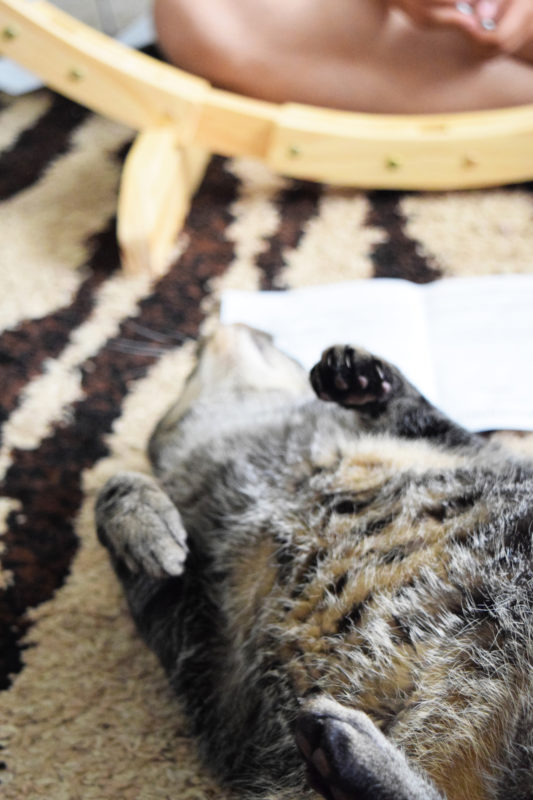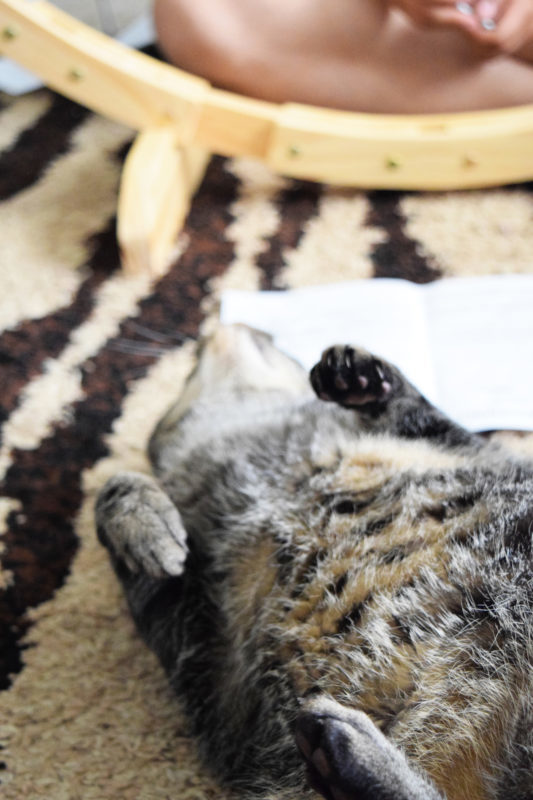 He said the construction was very easy and the hammock is more durable than half the furniture in our house. Those cats always get the best stuff! The hammock stand is made of wood and the hammock is held on my chains and rope. You never have to worry about it breaking or tipping over.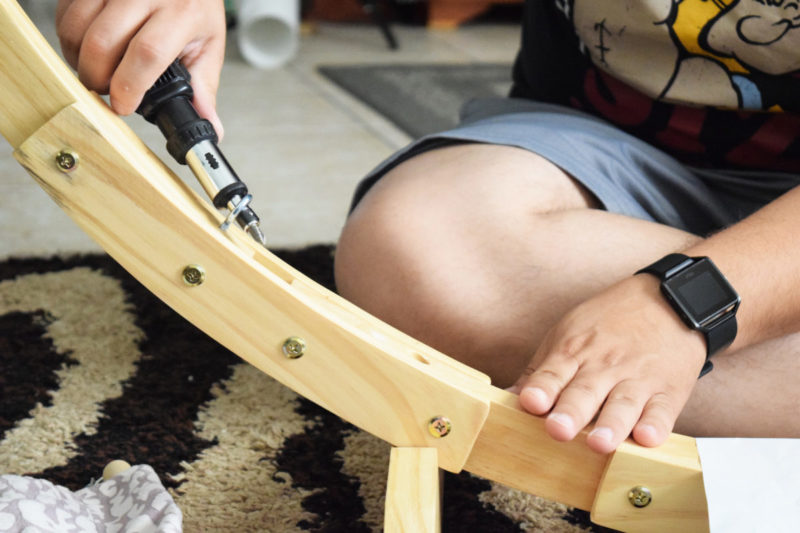 The hammock bed material is the very best! It's so soft that my cats knead when they lay on it. Plus, it's pretty cute! The animal print makes my chubby mama cat feel like the queen of the castle (which she totally is). It even includes a nice little blanket. I actually ended up placing the blanket in a corner on the floor in another part of the house because they love laying on anything they feel isn't supposed to be there, haha.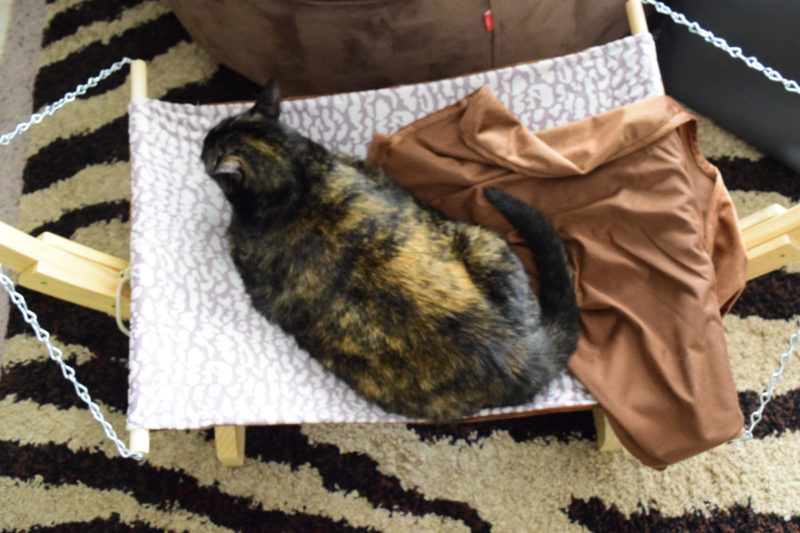 So, do my cats actually use it? Yes! I catch my mama cat on it every once in awhile. She typically lays on it when she plans to sleep for hours. She cat naps everywhere else, but when she wants to be really comfy – that's where I find her.
You can get it on Amazon.com at a 30% off with the promo code: 5F2WSQO4
2. Catit Senses 2.0 Wellness Center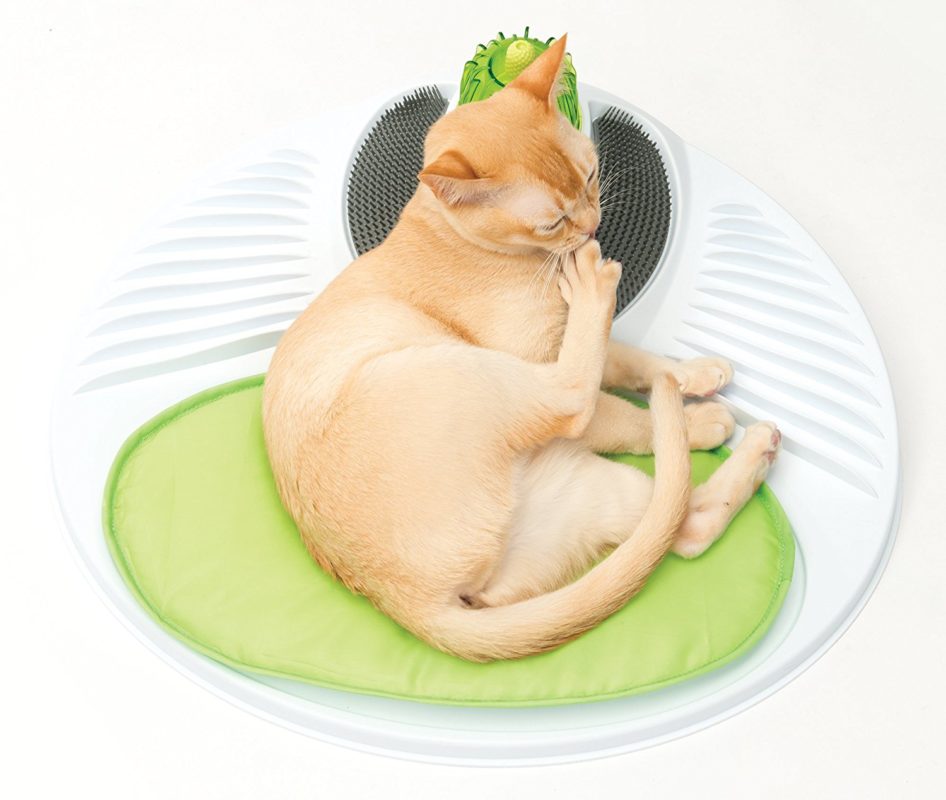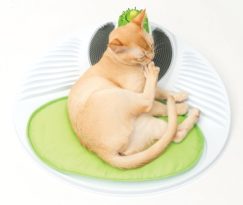 The Catit Senses 2.0 Wellness Center is the number one catnip relaxation spot. The product combines the old Catit Massage Center and Comfort Zone with a few smart upgrades, based on direct user feedback. The Wellness Center includes a wide variety of brushes, textures and massage ridges to help your cat relax and groom themselves. All of the features are easily accessible from all sides to suit any cat's personal preferences and grooming habits. Simply spray the product with catnip and let your cat enjoy themselves!
Get it on Amazon.com
3. Organic Planter for Cats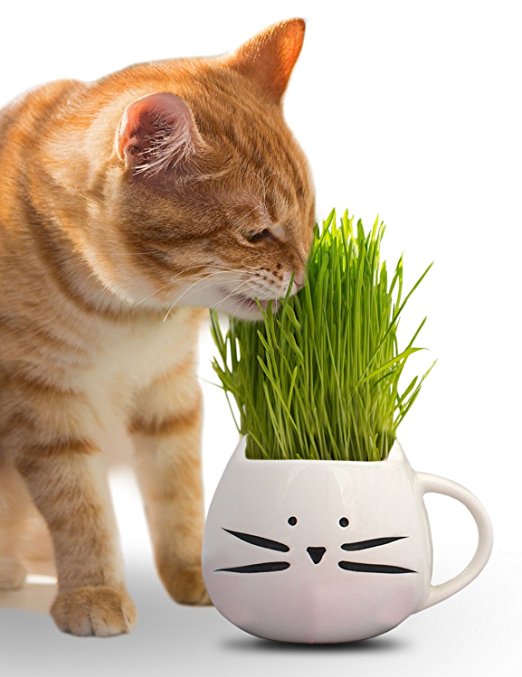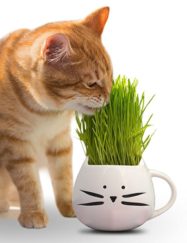 NATURAL HAIRBALL REMEDY FOR CATS: Much like mother's milk, the juices in cat grass contain FOLIC ACID. Folic Acid assists in the production of hemoglobin, this protein moves oxygen in the blood. This is an essential vitamin in a cat's bodily function and acts as a digestive aid. FIBER – A high-fiber diet can help prevent the formation of hairballs. Cat grass provides an organic renewable resource of enjoyment and fiber for your cat. (and may save you a trip to the veterinarian).
Get it on Amazon.com
4. Remote Control Mouse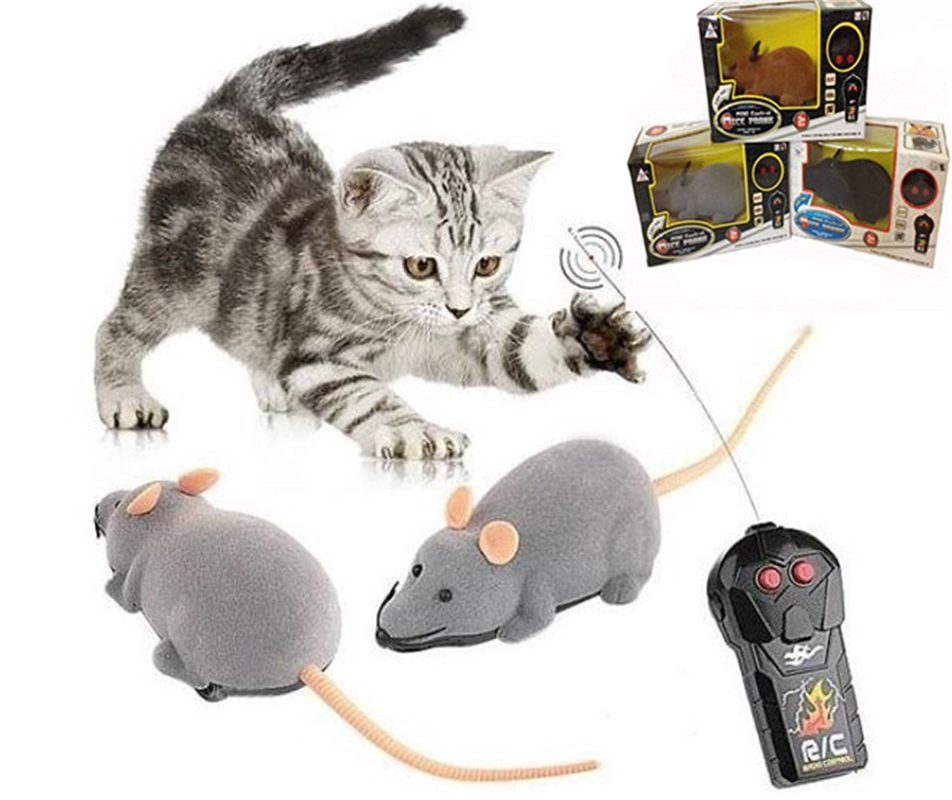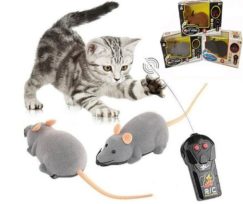 The electric mouse is remote-controlled and can go back and turn under the control of the remote control . Mouse itself needs 3 AAA battery, remote control requires 2 AA batteries, these batteries are not included in it, and need to bring your own. Remote control range within 2 meters, there is a switch on the mouse stomach, installed the battery, turn on the switch, then you can control the mouse.
This electric mouse is made of plastic with flocking, plastic green, flocking mice lifelike, even more realistic. This mouse has three colors to choose from. Can be used as apet dog or cat toys, the best toy to Interacte between owner and pet , the owner can remotely flirty very well in love cats and dogs, so they could catch, HA HA, cats and dogs will go crazy .and it can also be used as children's;s electronic toys
Get it on Amazon.com
5. Cat Stealing Money Bank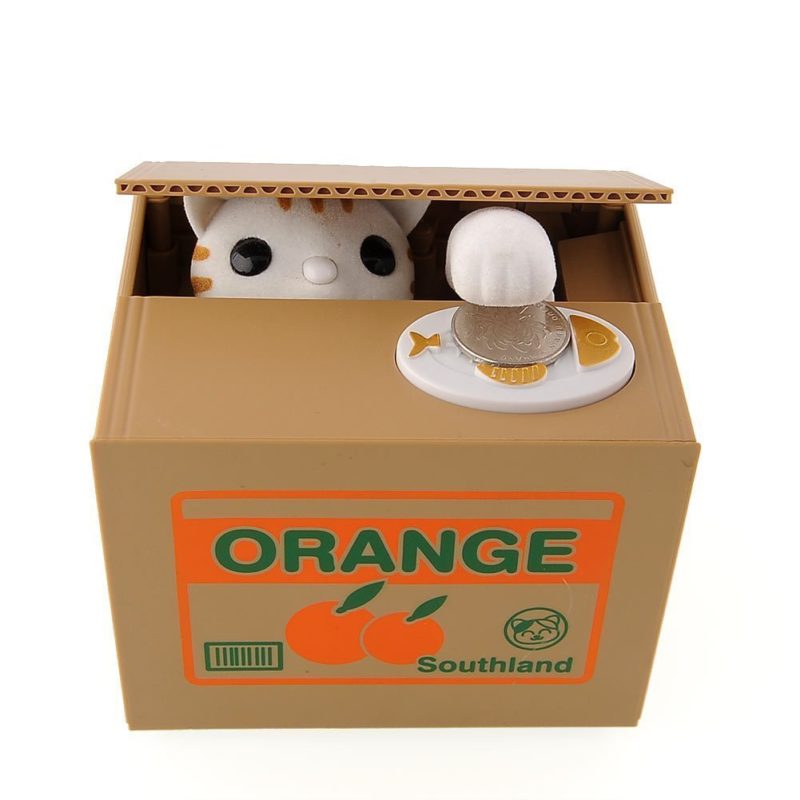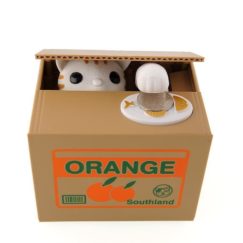 Meow Meow Meow, please feed this hungry cat with coins! using this cat money bank to tease your pet cat, they will crazy! GIANCOMCIS funny cat money bank good for your childs / friends / family or youself to saving coins . (Not only a saving bank, but also a cute animal decoration, it doesn't require food just feed it coins )
Get it on Amazon.com
6. Cat Sushi Toys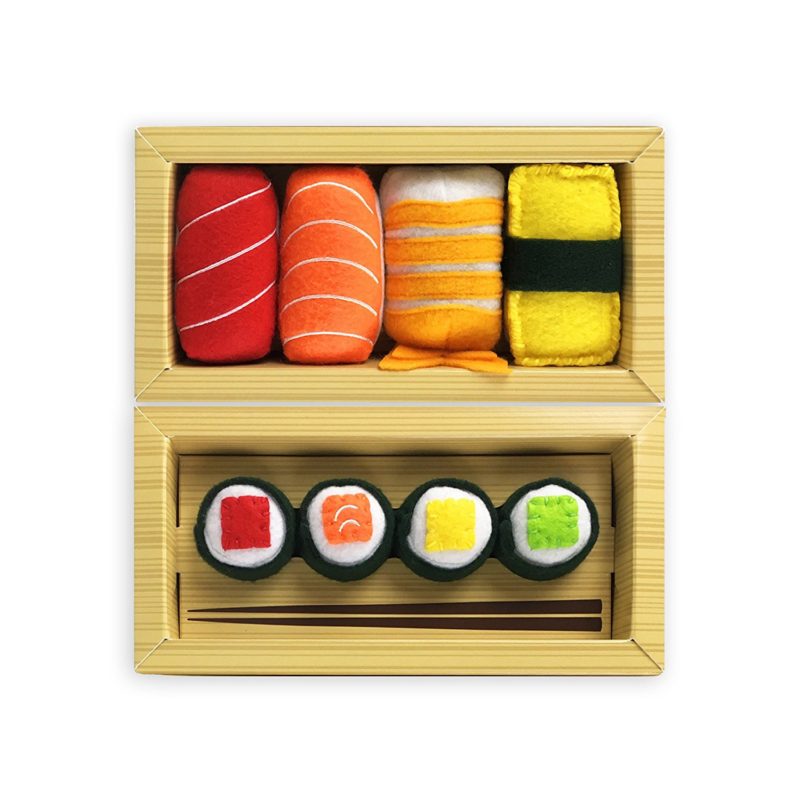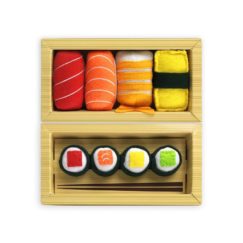 Munchiecat is a small business specializing in unique pet toys. We poured our time, expertise and love into our cat toys and offer a level of quality that mass-produced toys simply can't. All of our toys are sewn in small batches and made with quality materials. Our toys don't contain tiny plastic pieces such as eyes, ears, buttons and other small things that your cat might chew off and choke on. Plush toys are safer than hard plastic which can cut your kitty's paws or mouth if the plastic cracks. All of our toys are made with non-toxic, pesticide free, quality materials and designed with your cat's safety in mind!
Get it on Amazon.com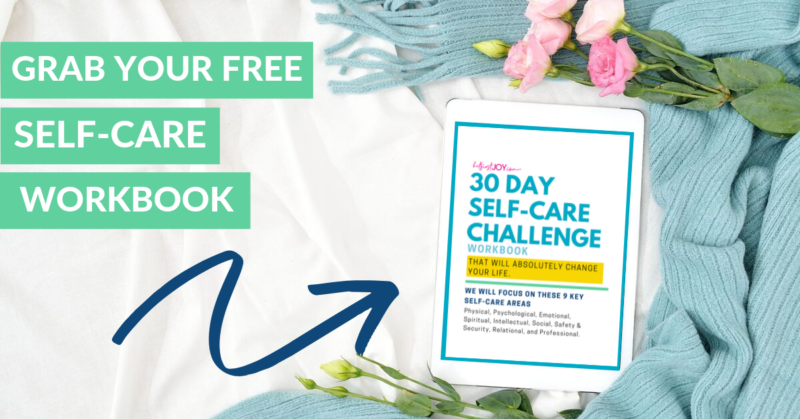 DISCLOSURE
As an Amazon Associate I earn from qualifying purchases. This post may contain affiliate links and/or promotional products, all opinions expressed are that of But First, Joy only. Read my full disclosure.