In the 90's a woman dressing in men's clothing was a huge trend. We'd wear baggy jeans with a tube top or a long button up plaid shirt with a bikini top underneath. I gag a little with a think of my teenage self running around in outfits that I swore were cool. As with all fashion trends, they circulate again. Now, we call it "Boyfriend Style". Which is basically men's style clothing, made for women. Think of loose fit "boyfriend jeans" and baggy tees. Think of plaid button ups and Lugz. Sometimes the clothing is designed to be boyfriend style for women, while other times it's a woman putting a feminine twist on a piece of men's fashion. Today I'm going to recommend a few pieces that will help you rock this style!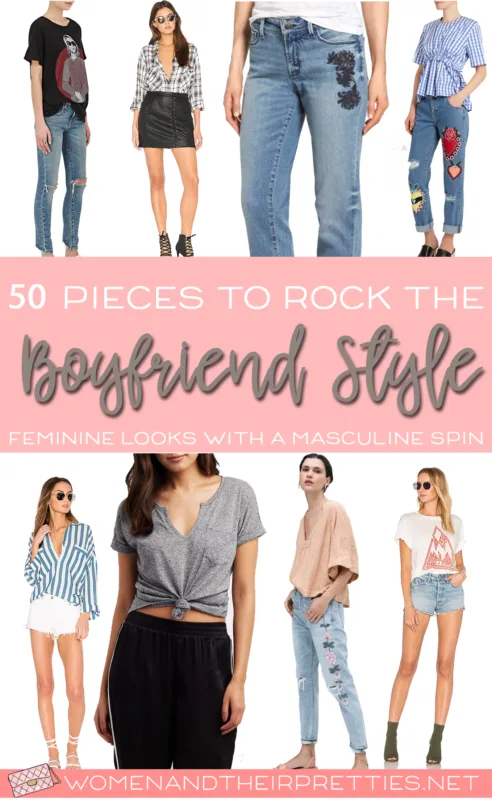 50 Boyfriend Style Pieces
At this point you're either on board with the trend, curious about it, or absolutely disgusted at the thought of it. Before you judge or write it off completely, think about how great you felt in your high school sweetheart's jacket and necklace. Think about how sexy you feel when you sleep in your husband's shirt. It's not completely crazy and with the right outfit, you'll be stunning and comfortable!
Boyfriend jeans
Boyfriend jeans are the most popular among boyfriend styles. You can pair these with a pretty blouse or even a tank top. Just be sure you choose your shoes wisely because it can make or break your outfit.
Tops & Tees
Some of these boyfriend tops can be worn with the jeans above and some would be a little too much. Choose wisely and don't overdo it!
Shoes
I bet you already own a pair of these shoes because boyfriend style is so popular that we don't even realize it! These are a few that I recommend.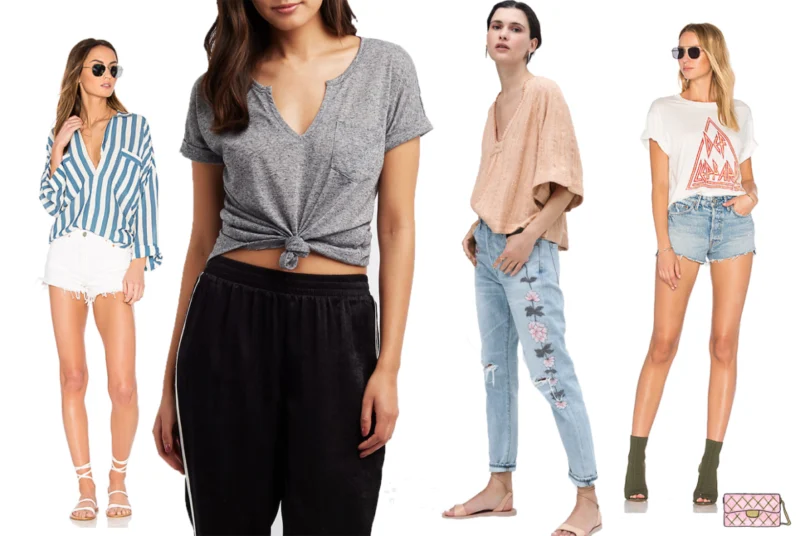 How would you rock the boyfriend style?