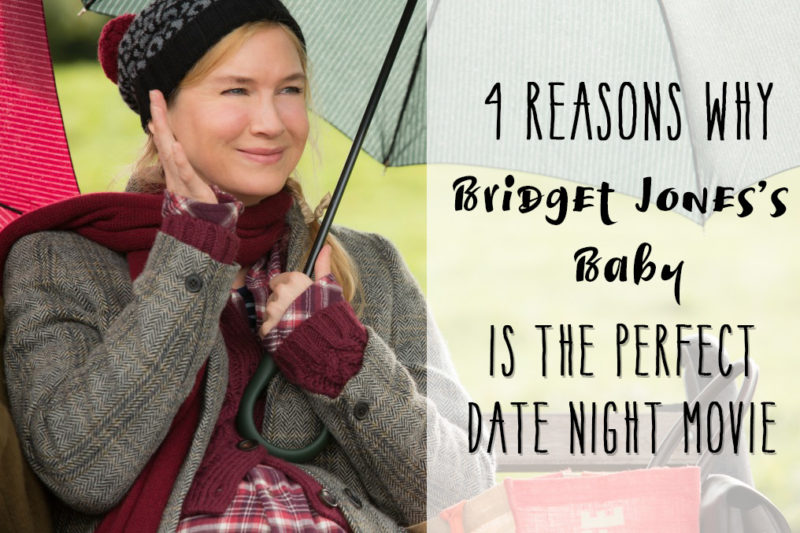 This post is sponsored by Universal Pictures.
When I first found out about Bridget Jones's Baby I automatically assumed that it would be a straight-to-DVD release. Don't get me wrong, I loved Bridget Jones's Diary! It's always been one of my favorite quirky love stories. My assumption was based solely on the fact that the original was so old (over 10 years) that I didn't think there would be a huge audience for the movie. Plus, at that time, I had no idea about the second film in the series, Bridget Jones: The Edge of Reason. After I did my research (and by research I mean stuffing my face with popcorn while binge-watching both movies), I realized that the fan base for Bridget Jones was huge. Back when the original released, we weren't socially connected like we are now. I just assumed that it was only a movie for women who love a good Romantic Comedy. Boy was I wrong.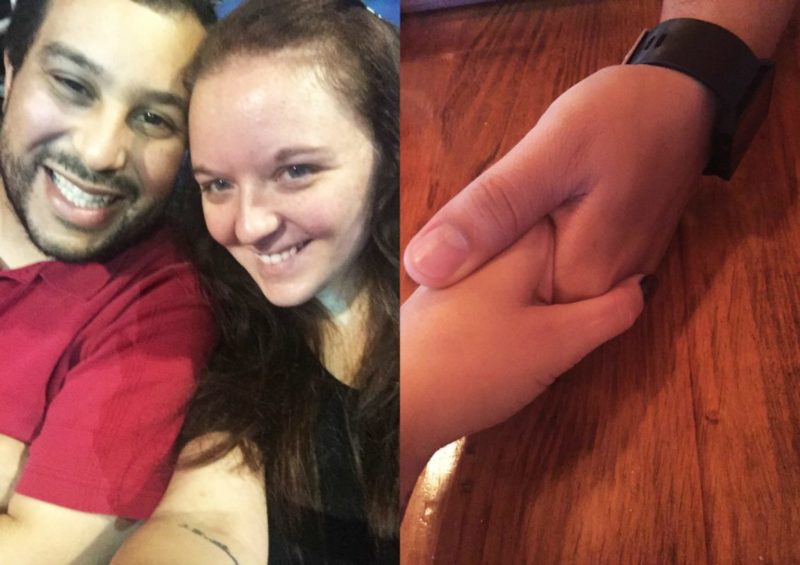 I attended an advance screening of Bridget Jones's Baby and I took my boyfriend! I know, it sounds silly because Bridget Jones's Baby is totally a chick flick – or is it? Eh, not so much. It has the every fragment it needs to be a really great date night movie. Still think your guy wouldn't like it? Well mine said these exact words: "Every chick flick should be as funny as this one." Those are the words of a brand new Bridget Jones fan! Take your guy on a date to see this movie. I promise he wont be disappointed.
Every chick flick should be as funny as Bridget Jones's Baby.
4 reasons why Bridget Jones's Baby is a perfect date night movie

1. It's an untraditional love story
Bridget Jones's Baby is definitely not a traditional "boy meets girl. boy falls in love with girl" love story. You don't have to see the movie to know that. The entire premise (as you can clearly see in the trailer) is that Bridget is pregnant and is completely unsure of which guy the father is. Her love life is far from perfect. The funny thing is that it's realistic. It's complicated, weird, and at times, out of control. Isn't that how life, love, and dating really are? I think your guy will appreciate the honesty of Bridget Jones's Baby. My guy sure did!

2. It reminds your guy that nobody is perfect
Along with the movie being incredibly honest, it's just a quick reminder that nobody is perfect. Whether your date night to see Bridget Jones's Baby is with your husband, long-time partner, or a new love interest, it's a great reminder that perfection is unrealistic. It's a breath of fresh air to see that women aren't always proper, clean, and well spoken. Hopefully this movie will remind your date that quirky flaws make you unique. If Bridget Jones can be clumsy and cute, then why can't you?
3. You don't have to watch the other movies to understand this one (but you totally should)
Okay, let's be real. Most men haven't seen the Bridget Jones movies. I'm not stereotyping, I'm just saying that it's called a chick flick for a reason. My guy definitely hadn't watched the movies before seeing this one (shame on him). He was still open to going on this girly date night with me and he was grateful afterwards that he gave it a chance! Bridget Jones's Baby explained the history between Bridget and Darcy well enough in the beginning for him to understand the severity of their relationship. I always recommend watching previous movies before seeing another in the series, but it's not completely necessary with this movie. It carries itself perfectly without the past movies. I must say though, I laughed when my boyfriend said that he was #TeamJack because any Bridget Jones fan will forever be #TeamDarcy.

4. It's hilarious
When you hear Romantic Comedy, you think of the typical cheesy movies with sub-par comedy. This movie is more of a comedy than anything else. I personally like it better than the other two. It's that funny. My boyfriend and I laughed so much that our cheeks hurt. I honestly don't remember the last time that a movie brought tears to my eyes from laughing so hard. It's been over a week since we've watched the movie and my boyfriend still brings up his favorite parts. I couldn't think of a more perfect date night movie than this one. It's hilarious, fun-loving, and an interesting story. Bridget Jones's Baby will leave you and your date with huge smiles on your faces.
https://www.instagram.com/p/BJy5EXRBL-1/?taken-by=joyceduboise
Get Your Tickets now! In Theaters 9/16
Plan your girly date night at the movies. See Bridget Jones's Baby in theaters September 16. Get tickets now: http://unvrs.al/BJBTix
Enter the Sweepstakes
Create your own #BridgetJonesMoment for a chance to win a $500 gift card and prize pack! Visit http://unvrs.al/BJBMoment to get started. Sweepstakes ends at 11:59 p.m. PT on Friday 9/16/16.

Learn more about the movie
Connect on social media
Oscar® winners Renée Zellweger and Colin Firth are joined by Patrick Dempsey for the next chapter of the world's favorite singleton in Bridget Jones's Baby. Directed by Sharon Maguire (Bridget Jones's Diary), the new film in the beloved comedy series based on creator Helen Fielding's heroine finds Bridget unexpectedly expecting.
After breaking up with Mark Darcy (Firth), Bridget Jones's (Zellweger) "happily ever after" hasn't quite gone according to plan. Fortysomething and single again, she decides to focus on her job as top news producer and surround herself with old friends and new. For once, Bridget has everything completely under control. What could possibly go wrong?
Then her love life takes a turn and Bridget meets a dashing American named Jack (Dempsey), the suitor who is everything Mr. Darcy is not. In an unlikely twist she finds herself pregnant, but with one hitch…she can only be fifty percent sure of the identity of her baby's father.
The much-anticipated third installment of the Bridget Jones's franchise welcomes fellow Academy Award® winner Emma Thompson to the cast. Longtime collaborators Tim Bevan and Eric Fellner of Working Title Films produce alongside Debra Hayward. Universal Pictures will distribute Bridget Jones's Baby in North America and select international territories.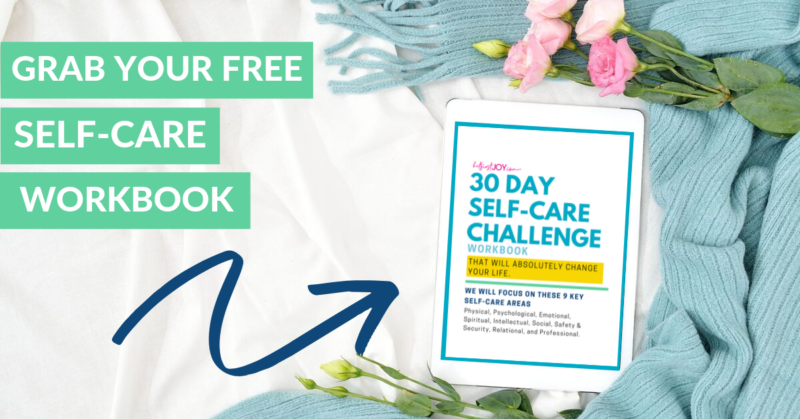 DISCLOSURE
As an Amazon Associate I earn from qualifying purchases. This post may contain affiliate links and/or promotional products, all opinions expressed are that of But First, Joy only. Read my full disclosure.