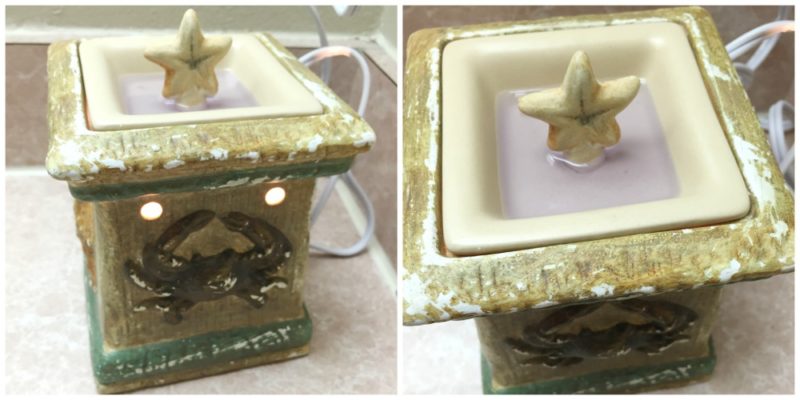 This post contains an affiliate link
I am a Floridian, so I've spent many days by the sea. Oh, the fresh scent of that salty ocean water just soothes my soul. It's so relaxing and comforting. As a child, I collected sea shells. I absolutely loved them. I would make jewelry with them and I would display them in my room. It was one of my many hobbies as an only child. Isn't funny what entertained us as children? As an adult, I am still pleased easily, just by different things, like new home decor and new fragrances. Nothing can get me more excited to redecorate and clean that pretty new things and yummy new smells.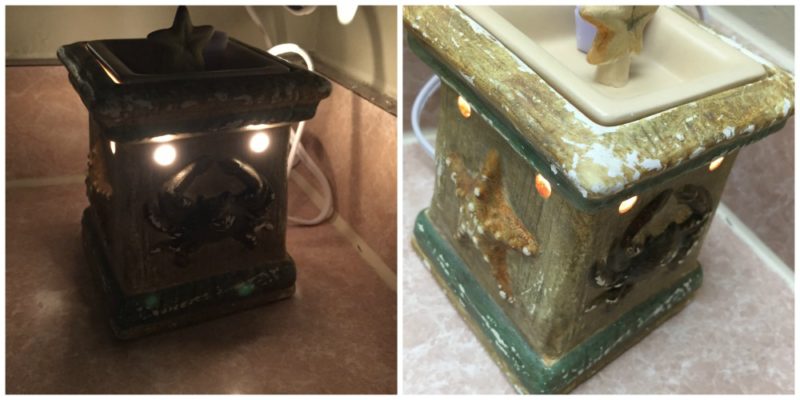 I am sure you could imagine my excitement when I came across this beautiful By The Sea Candle Wax Warmer. I have 3-4 wax warmers in my home. I just love how long the scent of melted wax lasts. I would say that only one of my wax warmers is really beautiful. It's so beautiful because it has music notes all over it, being a music graduate, it's kinda my thing. This new warmer is just as lovely and it's actually better quality and more eye catching. Even though it's eye catching, it still fits right into my bathroom. The colors just scream, "BEACH!" It's nostalgic really. I absolutely fell in love with the cute star fish on the top. That's a unique addition that many other warmers don't have. Usually the top is just a plain bowl/plate. I really love how much safer this is than other warmers. It doesn't require a flame. You just plug it in and let them (included) bulb on the inside heat your wax. I really love the raised designs on this warmer. That's what really makes it stand out. The last thing I would like to mention is the worn look that this has. It looks like it's FROM the ocean, which is REALLY cool!
Overall, I would say that this is a warmer that you can count on to work well and to be an accent piece in any room!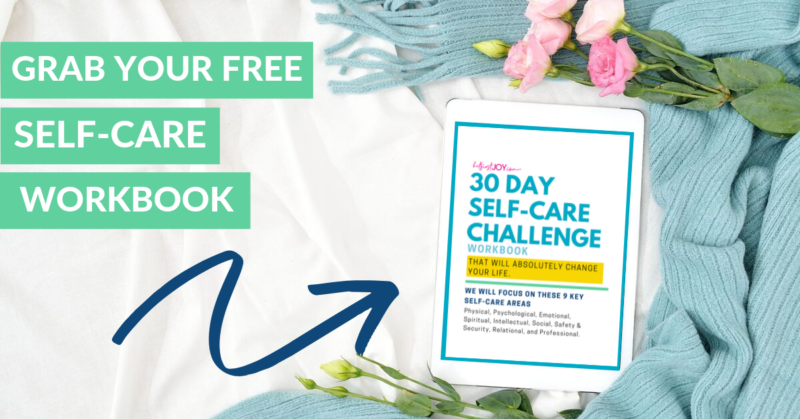 DISCLOSURE
As an Amazon Associate I earn from qualifying purchases. This post may contain affiliate links and/or promotional products, all opinions expressed are that of But First, Joy only. Read my full disclosure.