At Cheddar's Scratch Kitchen, everyone is welcome. It's one of the very few restaurants that never gets it wrong – and I mean never. Whether you're looking for a date night dessert to share or a hot plate of comfort food, Cheddar's will provide. This is a restaurant that prides themselves on providing fresh, made-from-scratch, made-to-order meals. The sayings goes, "Quality Over Quantity," but at Cheddar's Scratch Kitchen – you get both: quality food and a quantity that is well worth the price.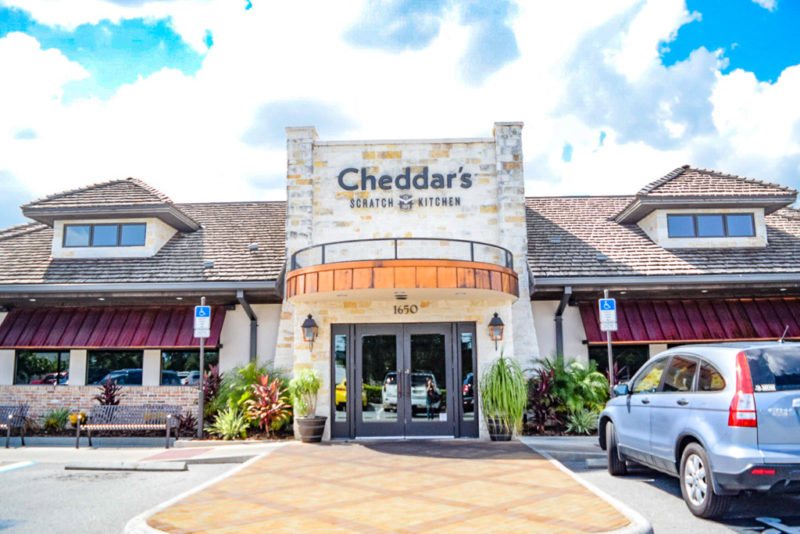 New Fall 2018 Cheddar's Scratch Kitchen Menu Items
I was invited to visit the Cheddar's Scratch Kitchen in Sanford, FL to try their new menu items and as usual, they didn't disappoint. Using customer feedback and a little creativity, Cheddar's reinvented some of their most popular dishes for the 2018 fall season. One of my personal favorites, the scrumptious hand-battered Chicken Tenders, was reimagined as an Italian classic, Chicken Tender Parmesan! Can you say drool-worthy?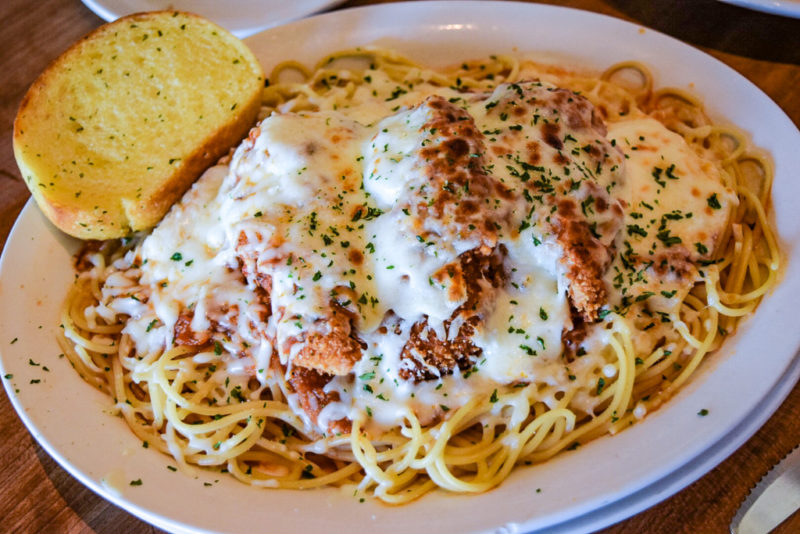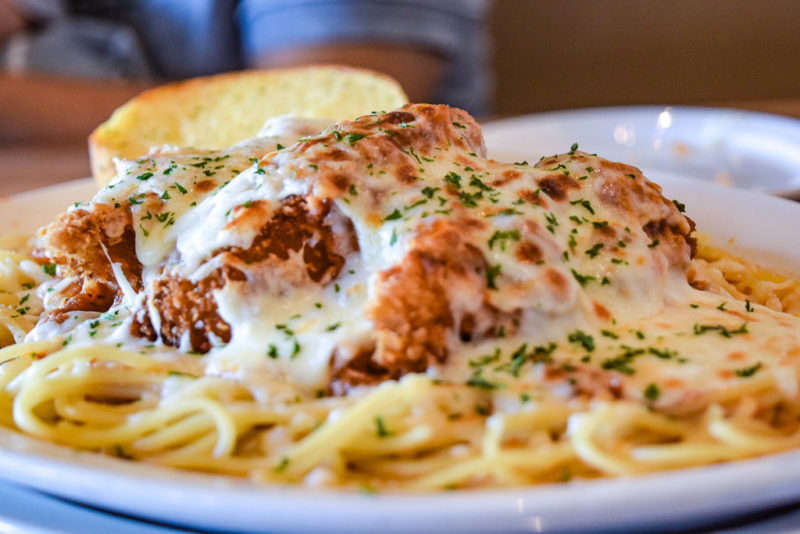 Chicken Tender Parmesan
I'm not big on Italian food, but knowing this Chicken Parm was made using the famous Cheddar's Kitchen Tenders, I couldn't resist. Each tender is made carefully with panko-crust, housemade marinara, and lots of cheese. The panko crust makes for a perfect "crunch" with each bite. The crunch combined with the flavorful marinara and cheese will literally have you craving this new dish on a regular basis. The tenders are served over a bed of spaghetti with warm garlic bread.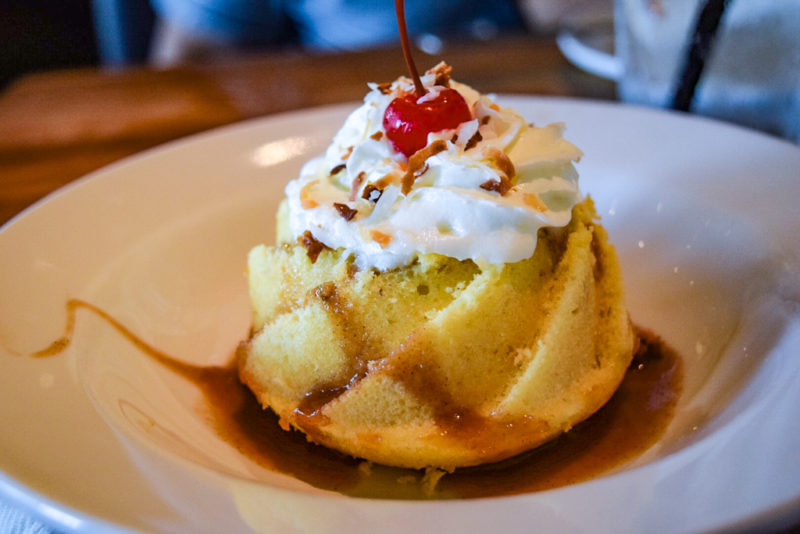 Painkiller Mini Cake
One thing everyone notices about the Cheddar's Scratch Kitchen menu is the Painkiller alcoholic beverage. This is noticeable because there's a limit of 2 per person! This best-selling cocktail has been newly-imagined in the new Painkiller Mini Cake and I must say, it's absolutely decadent. I'm talking dangerously delicious. Don't even take a bite unless you plan to eat the full mini cake in 60 seconds. It's that irresistible. The moist coconut cake filled with Pusser's Rum-Butter sauce is the perfect combination of sweet and bold.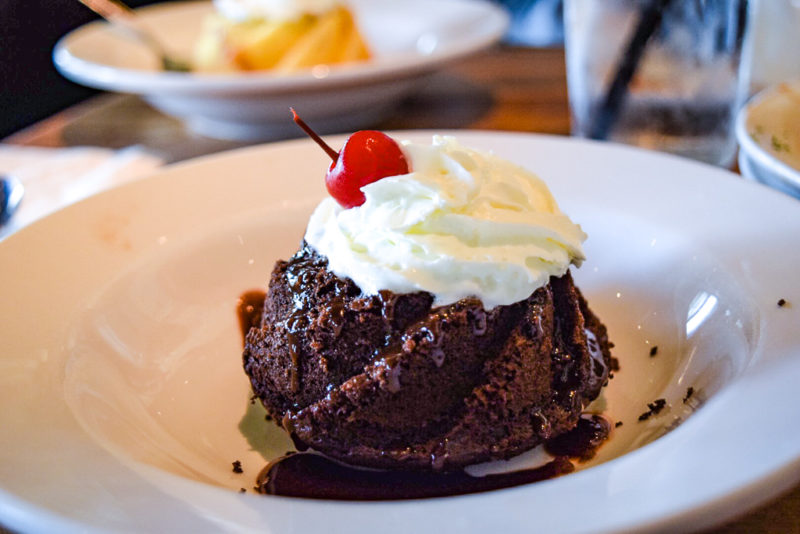 Chocolate Raspberry Mini Cake
Before adding new menu items, Cheddar's does extensive testing and experimenting. Because of their perfectionist nature, every new addition to the Cheddar's Kitchen menu, is a win. I don't say this lightly. I've tried a little bit of everything in the past 4 years and I've yet to be underwhelmed. The new Chocolate Raspberry Mini Cake is another delightful addition. This gooey chocolate cake is more than meets the eye! As soon as you cut into the center, a gush of fresh raspberry preserves will fill your spoon. The bitter and sweet combination is worth saving room for dessert!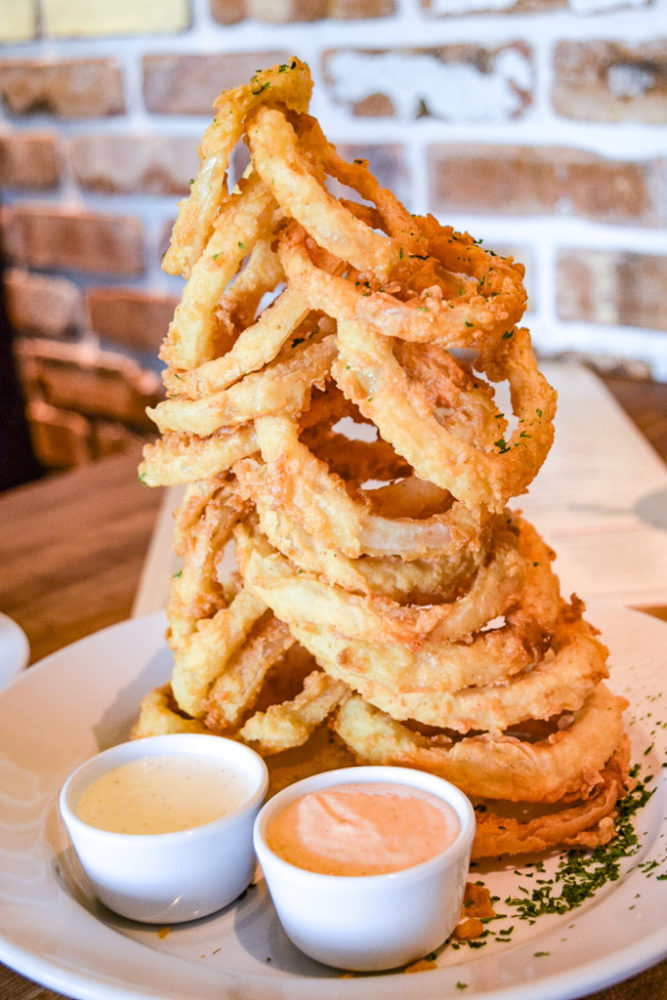 My personal favorite Cheddar's Menu Items
If you're visiting now or later, be sure to try some of their other delicious menu items. I personally recommend the following:
Onion Rings: they are made to order and 100% fresh. Every onion is cut and battered as soon as your order hits the kitchen!
Honey Butter Croissants: don't ask, just bite.
Ribeye: cooked to perfection, filled with juice and flavor!
ALL THE SIDES. Seriously, they are known for their sides. You can even order a plate with sides only!
Honestly, I've eaten at the Cheddar's Scratch Kitchen in Sanford, FL more times than I can count and I'm never let down. Everything I've tried is absolutely delicious. The meals are affordable, the service is fantastic, and the restaurant is clean! I couldn't recommend this specific location more. Visit with friends, family, or alone! Order takeout or enjoy a nice meal in a welcoming atmosphere.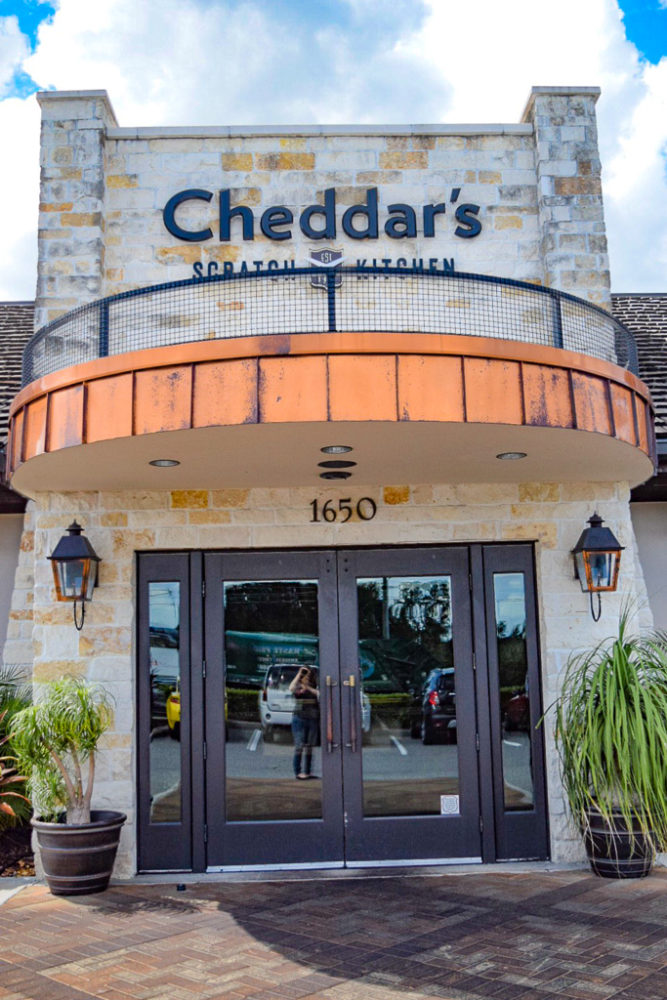 I love my local Cheddar's but if you aren't in the area – don't worry! There are more than 150 restaurants in 28 states. For more information, visit www.cheddars.com. Whether you're indulging for a cheat day or looking for a meal that fits into your diet, I just know the Cheddar's Kitchen menu will have something for you!
Which new Cheddar's Menu Item will you try?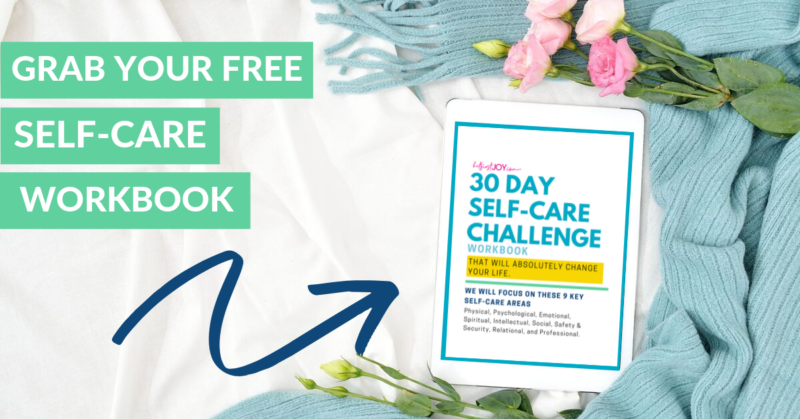 DISCLOSURE
As an Amazon Associate I earn from qualifying purchases. This post may contain affiliate links and/or promotional products, all opinions expressed are that of But First, Joy only. Read my full disclosure.