If you're reading this then you are already looking for Christmas decorations and ornaments. So, you are like me. You are Buddy The Elf of your family. I don't mind being the most excited, hyper, and enthusiastic person in the family. I get it from my grandmother. She's always been festive and excited about Christmas. Just to give you an idea of how important Christmas is to us, we store gifts, decor, and supplies year-round just for the special holiday.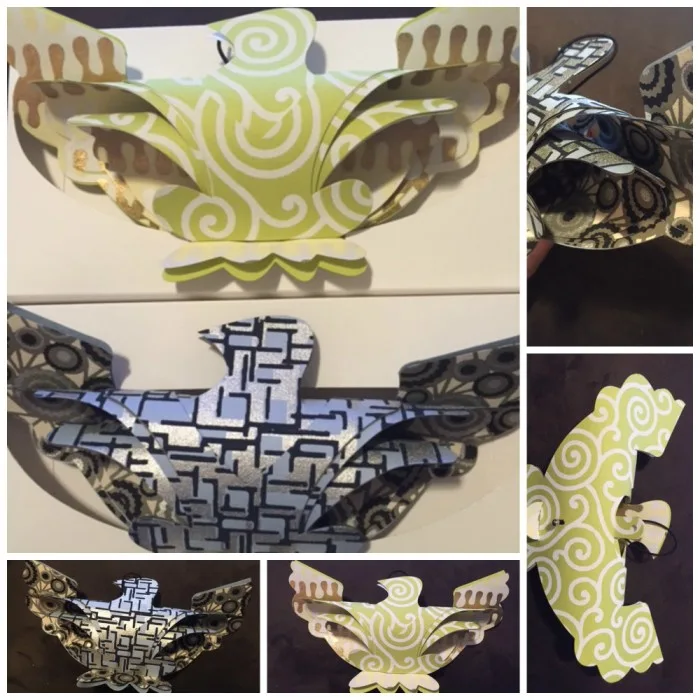 One specific tradition that my grandmother and I have, is finding unique ornaments for our trees. I have everything from high heels to glass owls on my tree each year. I can't wait to show her the Weesless ornaments. What's so unique about Weeslees is that the ornaments are handmade with recycled cotton papers from India. They are screen printed with fun and creative designs that will stand out on any Christmas tree. Don't get me wrong though, these aren't your ordinary "Christmas" ornaments. The colors and designs aren't Christmas themed, which makes me love them more. My Christmas tree is always the most colorful one. I don't color coordinate at all. I want it to be bright and funky! Weeslees definitely makes that happen with their beautiful bird shaped ornaments.
Weeslees would make great gifts because they come in nice boxes that keep them protected. They are very well made and one-of-a-kind. You have to add these Christmas Ornaments to your shopping list this year!
Connect with Weeslees: Facebook / Pinterest / Instagram