This post was developed in partnership with Clairol Nice'n Easy, as part of an Influencer Activation for Influence Central.
Summer is almost over and my hair has been looking quite drab lately. It happens to me every summer – I get too caught up with the fun and the sun and forget all about my poor hair. I'd much rather spend my money on water parks and road trips than spend hundreds at a hair salon. I'm not exaggerating – I literally spend around $200 with each visit to the hair salon! It's ridiculous. Anyways, Fall is slowly creeping up on me, which means that it's time for a change. I'm working on switching up my wardrobe, decorating my home, and of course refreshing my beauty routine all in the name of fall!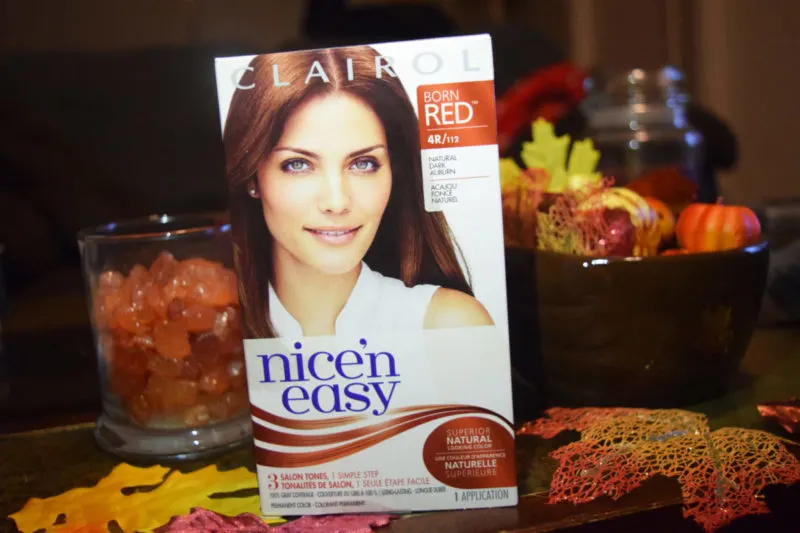 About a month ago, I got 5 inches cut off of my hair. I needed something cool and comfortable for summer. While at the salon, I considered getting a new hair color, but then talked myself out of it. I am so glad that I did because since then, I've discovered the magic that is Clairol! I'm not the best with coloring my hair at home. It always feels difficult and I make a huge mess. I've even had experiences where the dye didn't react well with my skin. When I discovered that the Clairol Nice'n Easy at home coloring kits included an allergy test – I knew that it was something I could handle. Plus, the Clairol colors are gorgeous, so I figured it wouldn't hurt to try.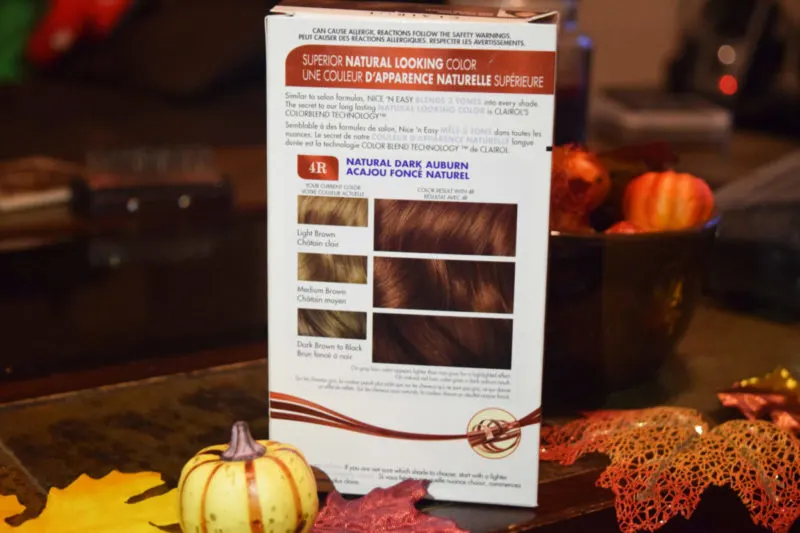 Even after I decided to officially take the plunge into a new hair color, I was nervous. My last hair color was very dark – black cherry. I took a huge risk on that color and frankly, it took me about a week to realize that I loved it. This time, I wanted something a little lighter, with a red tint to it. My biggest concern was that the color wouldn't be much different from my natural color (which has happened way too many times). Finally, after a serious internal battle, I picked a color (out of their 45 different shades) that was perfect for me: Clairol Nice 'N Easy Born Red 4R – Natural Dark Auburn.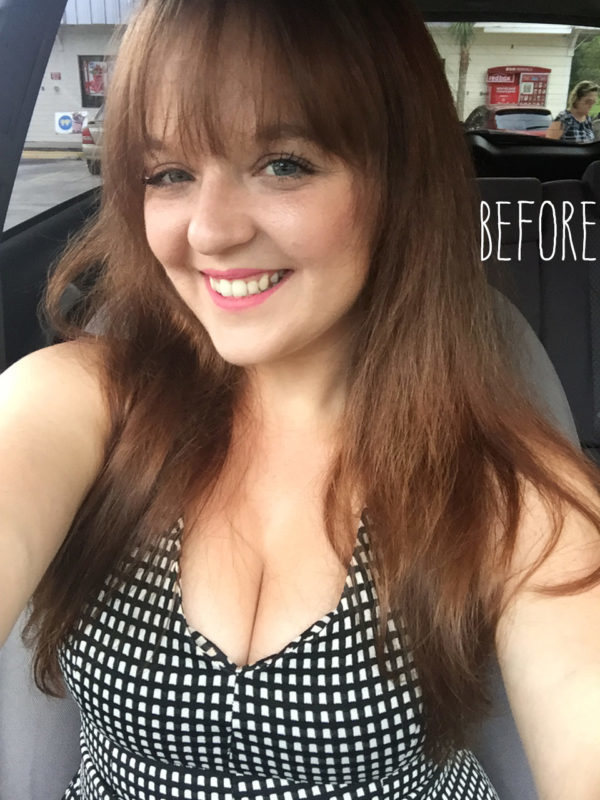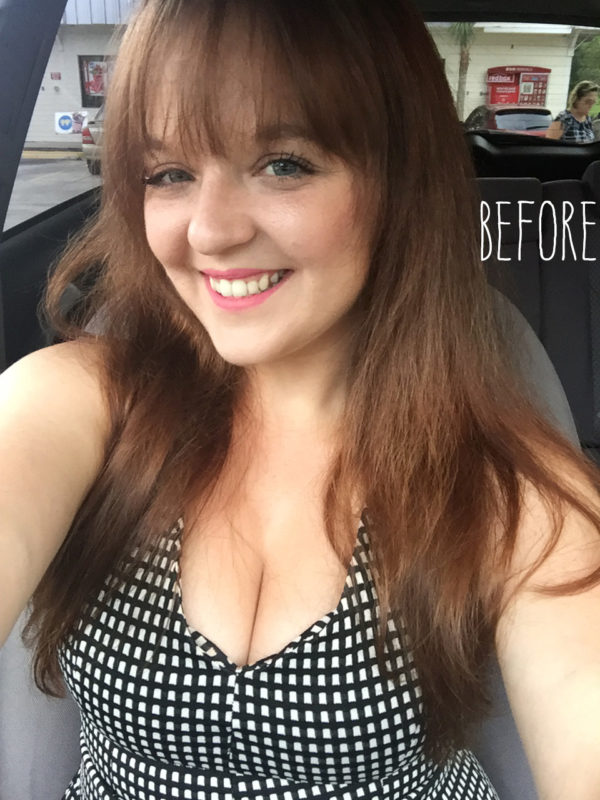 First of all, If you decide to color your hair with Clairol, I encourage you to take the allergy test. Please don't make the mistake of putting products on your head that your skin doesn't agree with! The allergy test is very easy. You will test in the crease of your elbow 2 days before coloring. If no irritation appears, then you're good to go. Obviously, I had no issues, so I colored my lovely lady locks.
It took no time for me to tell that I was going to love my new hair color. The color looked beautiful in my hair before I even rinsed it out. I wasn't afraid of the color after mixing, like I've experienced in the past. I let the color sit for 25 minutes and rinsed it out following the instructions. I was happy to see a nice size bottle of conditioner included in the box.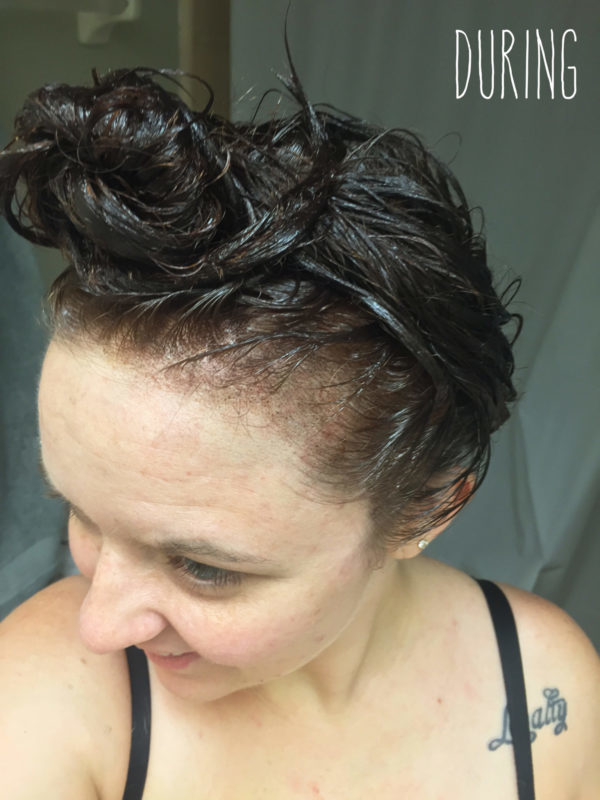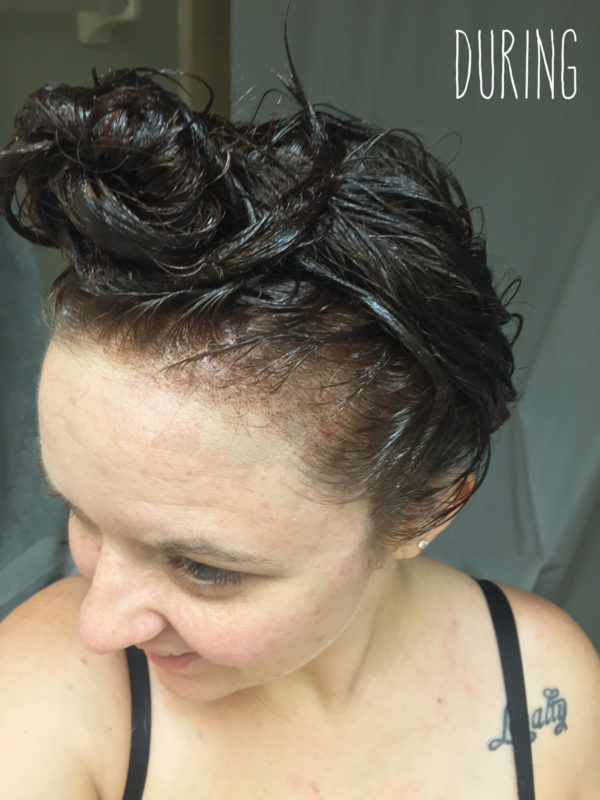 I rinsed my hair and viola – here's my new color! As soon as my hair dried, I straightened it so I could really see the color. Wow, my hair was bright, soft, and brilliant again. I felt (and still feel) like a brand new woman. I am really happy with it. I'm even more so happy with the fact that it's long lasting. Unlike other red hair color brands, Clairol's red hair color doesn't fade within two weeks (which was another concern I had). The color is exactly as shown on the box, too.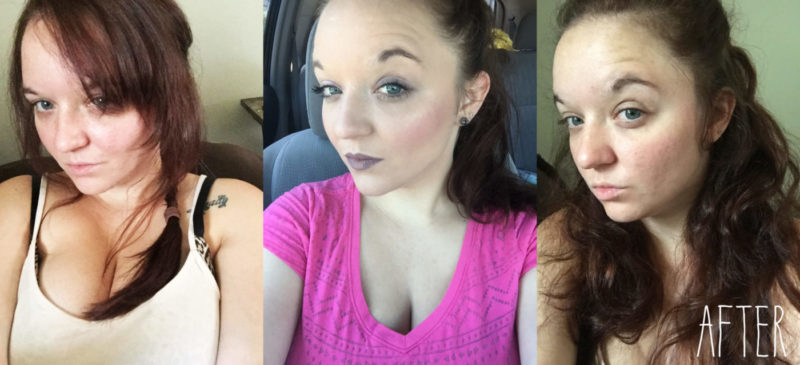 I am completely satisfied with my new look! I can't help but to take a peek at myself every time I pass a mirror. My boyfriend is in love with the new color too. I don't think he's ever complimented me so much! Also, the way it shines in the sun is gorgeous! I love seeing the different shades in my hair from my past highlights. The color looks natural, too! 'm proud of myself for making a bold beauty decision for fall this year – I hope you do too.
What hair color would you choose? Visit the Clairol website here

What bold decisions are you making this season?
Win a Ticketmaster Gift Card
Clairol Nice'n Easy believes when you do something new, push your boundaries, break your routines – we all reap the rewards. Our confidence grows and we believe in ourselves just a little bit more each and every time. Whether it's trying a new yoga pose, or experimenting with a new hair color, doing something new empowers us and gives us that confident bounce in our step. Visit the Clairol Color Challenge website here
Contest ends on October 7, 2016
Nice'n Easy #ColorConfidently Giveaway
Disclaimer: I-C will randomly select winners from all program entries and will handle fulfillment of the winning prizes (5 winners).