Clothing doesn't just have to be something you put on, it can also be a message you put out to the world. With ATA Clothing you won't find a quote splattered across a shirt. Instead, ATA uses a more subtle approach, taking thoughtful lyrics or quotes and artistically weaving the meaning into the design.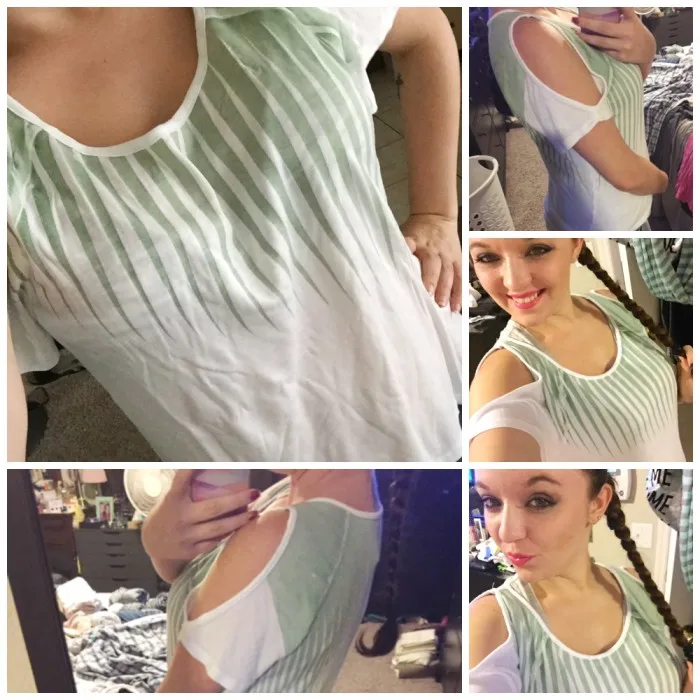 I think the idea of wearing a meaningful and inspiration piece of clothing is wonderful. There's a different feeling you get when you're walking around in something that you have a personal connection to. While there are a ton of beautiful and inspirational quotes on their site, I chose an Inspired By Rest shirt. I chose this shirt because rest is always something that I have valued. Whether it be resting your mind or your body, I believe that you need rest to meditate, think, create, and to stay connected to your inner being.
"Take rest; a field that has rested gives a beautiful crop." – Ovid
This saying is so meaningful and so true. We live in an overworked and under appreciated society. Many of us don't make time for ourselves. I was super excited about this shirt because of the meaning and the style. There is a stylistic vision of a field through the blades of grass depicted on the front and back. The open shoulders are really flattering on the woman's figure. The material is a very think Rayon. It's think, but it seems to be made well and it's very comfortable.
ATA Clothing has set themselves apart in the apparel market. What started out of a desire to create high quality and stylish clothing that promotes self-expression has grown into one of the most fashion forward brands today. Each piece of ATA Clothing has a deeper message, and allows wearers to express themselves, while remaining true to the trends and fashion of today.
Connect on Social Media: Facebook