Who says we can't make sweaters cool again? I've always loved sweaters. When I was a teenager I would wear a sweater every single day of the year, in FLORIDA! Crazy right? I can't help it. Sweaters provide me comfort. It doesn't help that sweaters are just super cool and match with everything! Times are changing, which means that Fashion is too. Have you ever noticed that Fashion recycles? Things ALWAYS come back in style at some point. It's time that sweaters do too. Not just any kind of sweater though. I am talking about a modernized kind of sweater.
Dentz Denim has done a fabulous job at creating a sweater that brings back the old "slouchy sweater" style from the 80s. They have mixed the slouchy sweater era with the present day "quotes" style. Every where you turn someone has some sort of meaningful, funny, or ironic quote on their shirts or sweaters. When I seen their sweaters I thought, "I HAVE to have one or two or ALL"! haha. I sat for a good half hour browsing through their Etsy shop drooling at all the cute and funny sweaters, imagining myself wearing one with a pair of boots and jeans.
One of the first sweaters that caught my eye was the "Merry Christmas Ya Filthy Animal" Christmas sweater. While that quote is from an old movie, I distinctly remember it being a better quote in the movies Home Alone! It makes me giggle every time I look at the sweater. It also makes me nostalgic. Home Alone has always been one of my favorite movies. I love how classic the sweater is. It has the funny quote, but the design is just like an old school Christmas sweater, BUT it is slouchy! In other words, it has a wide neck, so it hangs off of the shoulder. I personally view it has a sexy twist on a classic sweater!
Another sweater that I felt was more appropriate for the season was "Sweater Weather is Better Weather" black sweater. I live in Florida, so whenever it is below 80 degrees, we bust out our Winter clothes; our Winter clothes being sweaters because it isn't THAT cold. haha. I love any excuse to wear a sweater, especially this one. This black sweater with the white lettering goes perfect with anything! I wore it the other day with… take a guess… jeans and boots (just as I imagined :D)! This sweater is also a sexy slouchy sweater.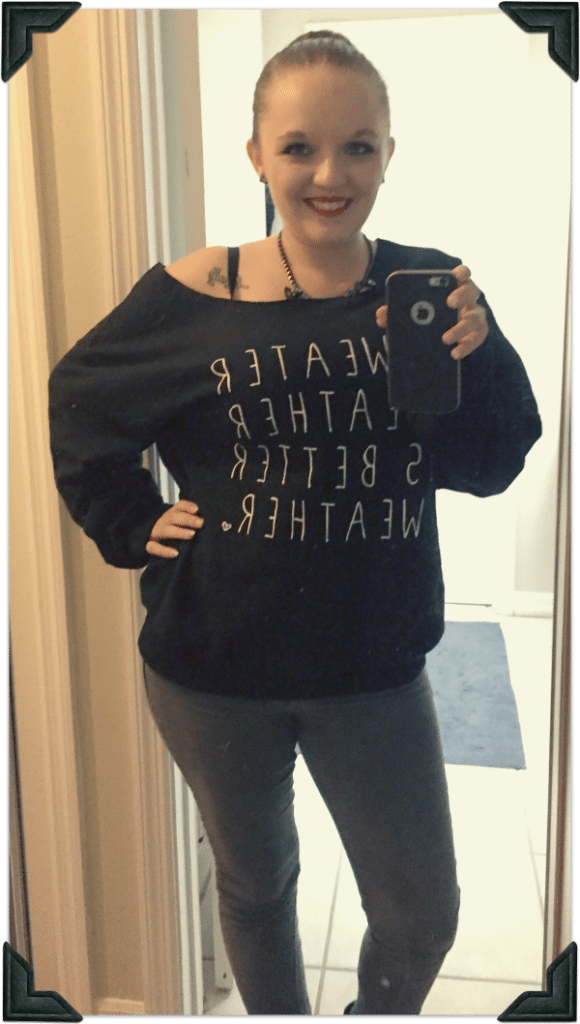 All of Dentz Denim's sweaters are 50% cotton and 50% polyester. They are incredible comfortable and soft. The slouchy sweaters can be worn off the shoulder (either shoulder) or can be worn centered giving just a peek of both shoulders. They have various seasonal sweaters, as well as year round sweaters, such as "Happy Halloween Witches" or "I woke up like this) They are all incredibly fashionable and a great fit for any Fashionista in your life! They don't only have sweaters though! Dentz Denim offers a variety of high waisted denim shorts, tops and tees, wedding items, and hats! These would make very unique and quality Holiday Gifts!
---
If you want to be a part of the "Cool Sweater Club"- Explore Dentz Denim or pick up some gifts, head to DentzDenim.Com/ Coupon Code: Use WOMENPRETTIES for 25% off
Connect With Dentz Demin on Social Media: Facebook / Twitter 
Dentz Denim Sweater Giveaway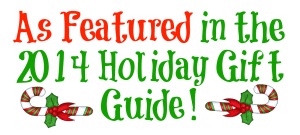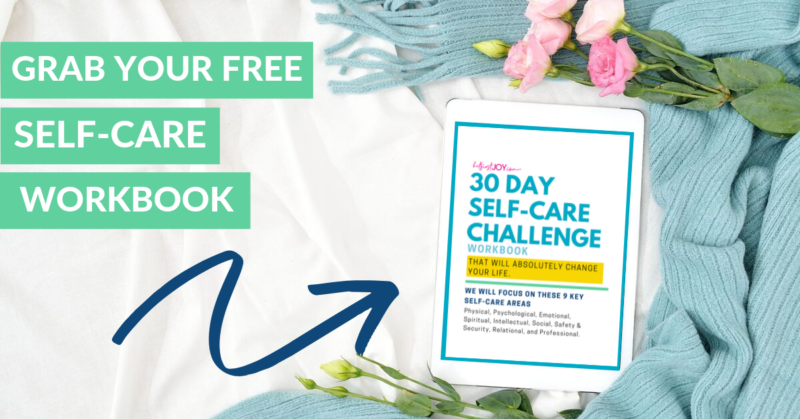 DISCLOSURE
This post may contain affiliate links and/or promotional products, all opinions expressed are that of But First, Joy only. Read my full disclosure.