I think all parents would agree, we want our kids to be comfortable and happy. This guide features 10 cozy gift ideas for kids that are perfect for holidays or birthdays.
This list display a variety of ideas that show exactly what it's like for children to feel comfort and relaxation. From blankets to slippers, we all need a little more comfort in our lives. Yes, even children.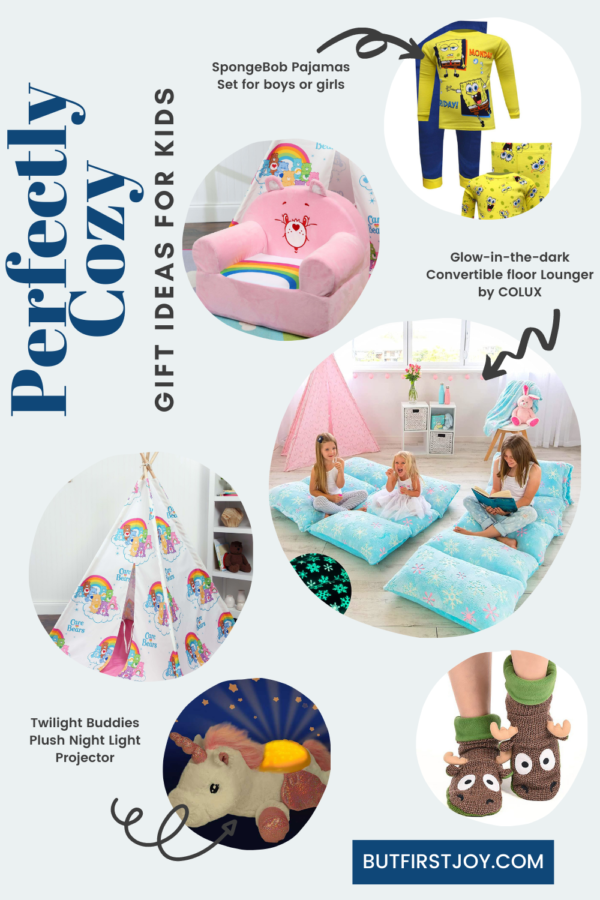 These gifts can be given individually but I love the idea of creating a Cozy Gift Basket for Kids or even placing these in a Christmas Eve box or movie night box. This will set children up for a night of joy and relaxation.
Pick your favorites and let me know if you have any more ideas that you'd think would be a great fit!
10 Cozy Gift Ideas for Kids
Let's keep our kids comfortable all year long with these gift ideas!
This floor lounger is such a perfect gift for kids of all ages. Not only can it be used as a lounger, it can be used without pillows as a blanket. One specific thing I love about the COLUX lounger is that it creates togetherness. I love seeing my boys share the lounger as they watch movies and eat snacks.
Because this lounger doesn't include pillows, you can customize it as you'd like. We like using ours with two pillows but you can add up to 6. Plus, the lounger can be switched around by zipping and unzipping.
To top it all off – it glows in the dark! Pick from a variety of designs to make your kids cozier than ever!
There's something about a tent that is so fun and comfortable for children. I remember being a kid and always finding comfort and joy in being in a dark and quiet space. From forts to closets, a space for themselves is a perfect way to introduce COZY into a child's life.
There's something about a cute pair of slippers that just SCREAMS cozy. I love the many options of slippers on Fun.com!
I couldn't resist sharing about this baseball glove chair. It's such a fun addition to a child's room or playroom. A perfect size and great reviews, this is a great gift idea for a sports-loving child!
This SpongeBob pjs set is the cutest! While it's labeled "boys" i think it's safe to say that any fan of the show would want these!
You may not think of headphones when you think of "comfort" but I definitely do! Headphones are a great way to give a child privacy and a safe space when they need to relax and cool down. For music or tablets, this is a fun gift idea – especially for your little Disney Lover!
These hooded blankets are just so adorable! Not only can a young child wrap themselves up in the soft microfleece, they can throw the hood on and pretend to be their favorite critters!
I am obsessed with these! I think this is just a win-win for young children. Not only can they cuddle up with the plush toy, they can fall asleep to light projection son the ceiling.
This hooded NASA neck pillow is such a funny gift idea for kids of all ages. Give them comfort with the neck pillow and cozy with the hoodie. This would be great for kids who love space!
Another great gift idea to give children some comfort, is this hat and gloves set! Fun.com has a nice selection of sets but this Minnie set is just so cute!
As an extra, I want to share a few photos of my little ones using the COLUX lounger! Isn't it the cutest? They love sharing time together on the blanket to play with toys, cuddle, watch movies, and have living room sleepovers!
Get the COLUX floor lounger on Amazon in the design of your choice today!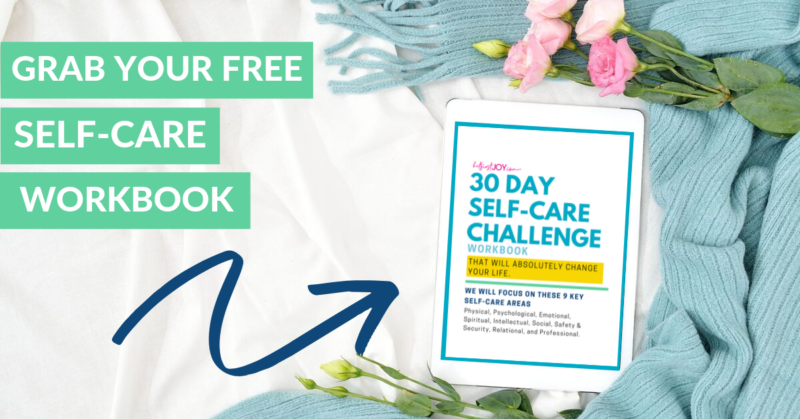 DISCLOSURE
As an Amazon Associate I earn from qualifying purchases. This post may contain affiliate links and/or promotional products, all opinions expressed are that of But First, Joy only. Read my full disclosure.