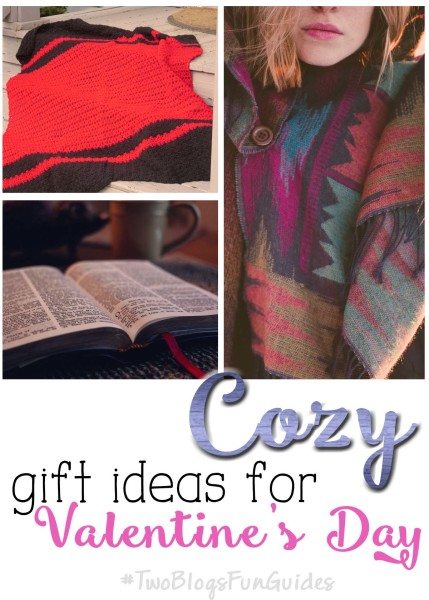 Welcome to the 2016 #TwoBlogsFunGuides Cozy Gift Ideas For Valentine's Day! This guide is full of ideas for a nice cozy experience on Valentine's Day. Anything that makes life cozier will make the cut, like books, candles, and blankets! Each of these gifts is personally recommended by Women and Their Pretties and/or Mama Smith's. Be sure to check daily because we are constantly adding the new items that we discover! This guide includes affiliate links.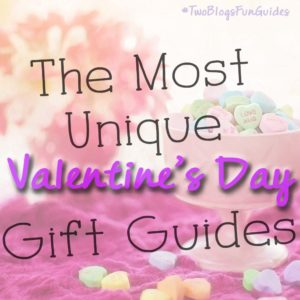 #TwoBlogsFunGuides / #ValentinesDay / #CozyGifts
ZenBands (Blooming Wellness)

If you want an ODDly Awesome gift then the ZenBands are great for you. They are odd and awesome because they are headbands with speakers on the inside. This is perfect for meditating, working out, or traveling! They come in 4 earthy colors that are bound to make your Valentine's Day recipient smile. "ZENBands, trendy, environmentally-friendly, Boho-styled headbands with inserted, super-lightweight speakers that plug into your phone, were created by a team of wellness-minded doctors and are ideal tools for stress reduction, optimizing relaxation and finding your ZEN. The fusion of the soft, cool fabric and lightweight, flat speakers applies almost no pressure, allowing sounds to gently float in. If you use any kind of sound therapy, bulky, heavy headphones often interfere with its effectiveness, as does anything that makes your body temperature too high. The ZENBand is also designed so you can pull it over your eyes in order to keep out ambient light, which greatly interferes with relaxation."
Purchase Here
Connect with The Brand: Facebook / Twitter / Pinterest
---
TOTU Essentian Oil Diffuser

Fill the air with a lovely fragrance that can lift your mood and relieve stress from a long day. This diffuser is also perfect for masking stubborn smoking and pet odors, get a great and peaceful night's sleep surrounded by the aromatic fragrance. This is perfect for small to medium sized rooms like a bedroom, dining, bathroom or lounge room – especially if they are air conditioned or in winter which makes the air dry. Keeping your living space humid helps prevent colds/flu and congestion. It can also prevent dry and cracked skin. Whisper quiet operation and compact size. Sets up in minutes, produces mist instantly. Place an Essential Oil Diffuser near the bed, desk, nursery, kitchen and bath. Use at work, on salon workstations and in massage rooms. Watch the soothing array of rainbow colors shift & change while it illuminates the mist & the surrounding.
---

Cooling Pajamas – Mix & Match (Cool-Jams)

Incredible! This is the one word that describes these cooling pjs. I come from a family of hot sleepers – meaning we wake up every night drenched in sweat. I personally own a cooling mattress, but when I am traveling I need something that keeps me cool. These PJs do the trick. They are really soft, fit comfortably, and look great! I think that every woman, of any age, would love a pair of comfortable pajamas on Valentine's Day. "Stay warm during cooler months while still keeping you protected from night sweats with these Mix & Match Wicking Drawstring Pajama Pants from Cool-jams™. Although they have a long length that extends to the ankles to provide full coverage, these pants are made with our quick drying, moisture-wicking Cool-jams™ fabric to keep your skin cool and dry all night long. This unique Kottinu™ technology also never washes out, so our cool pajama bottoms are an investment that is made to last. Choose from a variety of stylish colors to mix and match your new women's drawstring pajamas with any of our other wicking sleepwear items. Why not combine with one of our sleeveless tops and our pajama topper to create a beautiful 3-piece set? If you're a frequent traveler, you'll also be happy to know that these pants are lightweight and wrinkle-resistant, making it convenient to tuck them into a suitcase and take them on a vacation or business trip."
Purchase Here
Connect with The Brand: Facebook / Twitter / Pinterest
---

Alpaca Reversible Shawl (Fair Trade Designs)

This is one of the softest pieces of material that I have ever laid my hands on. It's incredibly well made and just absolutely gorgeous. It comes in a variety of colors. The Cocoa color is the one that you see here. This is definitely one of the most luxurious and coziest pieces in my wardrobe. Give this shawl as a Valentine's Day gift this year. I promise she will be thankful! "Considered by many a higher quality material than cashmere, alpaca is one of the world's finest natural fibers. It's qualities include: Eco-friendly–a naturally organic fiber requiring no mechanical or chemical processing, 100% hypo-allergenic–Alpaca does not contain lanolin, the chemical in many natural fibers responsible for people's allergies. No itching or scratching! It's warm and lightweight–Alpaca fiber has a naturally insulating core, keeping you warm without weighing you down. The shawls are hand woven on wood looms using the same methods that have been practiced for hundreds of years. Handmade in Ecuador under fair trade conditions. Shawls measure 23″ x 83″ and are 80% alpaca/20% acrylic. Hand washable."
Purchase Here
Connect with The Brand: Facebook / Twitter / Pinterest / Instagram
---
The Downy Ball

"Make softness simpler with the Downy Ball—the easier and more convenient way to add fabric softener to your wash. Just pour your favorite Downy fabric softener into the ball, seal it, and drop it in. The ball then automatically releases fabric softener during the rinse cycle." I absolutely love mine! My clothes have never felt so soft as they have since I started using this. Even shirts that I have owned forever have gotten a new found softness to them!
Purchase Here
Connect with The Brand: Facebook / Twitter
---
Novosbed Memory Foam Mattress

Skip the pushy showrooms and inflated prices. Receive your Novosbed within a few days, and give it up to 120 nights to prove itself as the best mattress you've ever slept on. If you need it, they'll send you a Comfort+ kit FREE to make your Novosbed slightly softer or firmer. And if you're not totally satisfied, they'll pick up your Novosbed and refund your money. No hassle. No risk. Novosbeds are made from high-density foams for years of perfect sleep. Take a deeper look at Novosbed, and you'll find something better on every level. I have never had such a good night's sleep as I have on my Novosbed. I do not have one negative thing to say about it! Surprise your Valentine with the gift of a better night's sleep (that comes with a 15 year warranty!).
Purchase Here
Read Our Reviews: Have a Good Night's Sleep on a Novosbed Mattress
Connect with The Brand: Facebook / Twitter / Instagram
---
Botanical Sleep Fragrance (Aromaflage)
There's nothing more lovely than a good sleep. Whether it's a nap or a full night's sleep, you must be cozy to get good rest. This Botanical sleep fragrance can help with that! With the lovely blend of French Lavender, Brazilian Rose and Madagascar Vanilla, you're sure to be cozy. "Relaxing, sleep inducing, all natural perfume Free of Synthetic fragrance, parabens, and sulfates this fragrance has notes of fresh lavender, floral rose, and hints of vanilla. Ensconced in a luxurious aroma you can now relax, sleep deeply and wake up feeling rejuvenated."
Purchase Here
Connect with The Brand: Facebook / Twitter / Pinterest / Instagram
---
Chisel Shave Club

Chisel Shave Club is a new subscription box dedicated to helping men discover the lost art of wet shaving! Most men today shave with expensive cartridge razors and chemical filled gels, but traditional wet shaving is starting to make a comeback. Many of those who've made the switch find that they get a superior shave with less irritation and enjoy the process of shaving much more than using a cartridge razor. My husband has recently started and is addicted now! One of the primary benefits to wet shaving is the ability to personalize the shaving routine. Everyone's skin and facial hair is unique, so different blades, soaps and other products can affect the quality of your shave pretty significantly. We love Chisel Shave Club because they help men find the products that work best for them by sending a selection of wet shaving products to members every month! Men can try out the different soaps and razors and discover which ones best fit their needs! Any man in your life would be thrilled to discover this in their mail box – and much more comfortable after a nice wet shave!
Subscribe Here – Coupon Code "MAMASMITH10" for 10% off first order
Watch the Unboxing Video Here
Connect with The Brand: Facebook / Twitter / Pinterest / Instagram
---
Lugz Tamar Boots

These Tamar combat-inspired boots from Lugz make a casual addition to any women's wardrobe. These laceup boots feature a leather wrapped heel and padded tongue and flexastride memory foam insole for added comfort. They take no time at all to break in and are comfortable enough to wear for hours on end. Not to mention the fact that they look great with jeans, dresses/skirts, and well – pretty much anything! Any woman would be thrilled to receive these for Valentine's Day so shop Lugz today!
Purchase Here
Read Our Reviews: Lugz Tamar Boots – The Best Gift Any Girl Can Get for Valentine's Day! (Giveaway)
Connect with The Brand: Facebook / Twitter / Instagram
---

Honeycat Cosmetics
I absolutely adore Honeycat Cosmetics. Their products are the most unique on the market today. The names are cute and clever and the products themselves are incredible. You can expect lovely scents, smooth skin, and a happy body after indulging in Honeycat Cosmetics. Give the bath products to someone this year to give them a cozy Valentine's Day! Ancient Egyptians believed that cats could make their female masters irresistible! We are Honeycat, a line of gourmet bath, body, and spa products. We use the cat as a symbol of female strength and sensuality. You're not going to find ordinary scents over here…no way! Valentines Day is our time to howl or should I say meow! "Love Potion Number 9/lives" is our blood orange/honey body oil. "Chocolates are great for Valentines Day, but ours won't go to your hips "Chocolate Bath Melt treats, "Sex and the Kitty" bath fizzy or "All the single ladies" gift set!
Purchase Here
Connect with The Brand: Facebook / Twitter / Instagram
---

AirFree Air Purifier

This air purifier is a life saver. It's made the air in our bedroom breathable and sleep much more comfortable. If you want to give an incredible cozy gift then this air purifier is a great idea! "AirFree is a new air purifier that sterilizes the air without the use of a filter and allows air to flow in and out while killing airborne allergens like pollen, dust mites and mold. Airfree uses high heat to destroy airborne allergens and airborne microbiological antigens. It cools back down the air and returns it to the environment, providing you with clean, sterile air."
Visit Their Site / Purchase on Amazon
Connect with The Brand: Twitter
---
Bamboo Bath Caddy (ToiletTree Products)

Finally, you are able to relax in the comfort of your own home! ToiletTree Products gives you the Bamboo Bathtub Caddy with expandable sides. The 2015 Updated Version now includes an adjustable bamboo bar that will hold what you are reading (iPad, magazine, book) in the exact place needed. This bath caddy is made from 100% natural eco-friendly bamboo with chrome accents. This multipurpose expandable tub caddy places your accessories within easy reach. Features include a built in soap holder, book support and a slide-in glass holder for stemware. The book support conveniently folds down when not in use for easy storage. This caddy has expandable bamboo arms so that it can sturdily fit into any bathtub.
Purchase on Their Site / Purchase on Amazon
Connect with The Brand: Facebook / Twitter / Instagram / Pinterest
---

TerraNova Traditions Collection

TerraNova's Traditions Collection is made up of premium, alcohol-free, perfume classics crafted to provide an affordable, long-lasting, luxury fragrance experience. Scents include: Lotus Blush – A feminine aroma of mandarin, pear, and freesia petals rounded out with lotus blossom, bamboo, and amber. Oceana – A fragrance inspired by the ocean consisting of marine moss, green leaves, jasmine, and spice. Ile de Santal – A deep and warm, unisex fragrance of coconut and sandalwood. Fig & Sambac – A Mediterranean inspired scent of figs and jasmine with notes of cedar, vetiver and musk.
Purchase Online / Purchase through a specialty retailer
Connect with The Brand: Facebook / Twitter / Instagram / Pinterest
---

Project Repat – Custom T-Shirt Quilt

Too many t-shirts lying around the house? We feel your pain! We make it fun, easy, and affordable for you to send us your memorable t-shirts and turn them into a t-shirt quilt blanket that can preserve your t-shirt memories forever. Order on ProjectRepat.com – best price and quality guaranteed! All Project Repat t-shirt blanket quilts are made in the USA.
Get Started Here!
Connect with The Brand: Facebook / Twitter / Instagram / Pinterest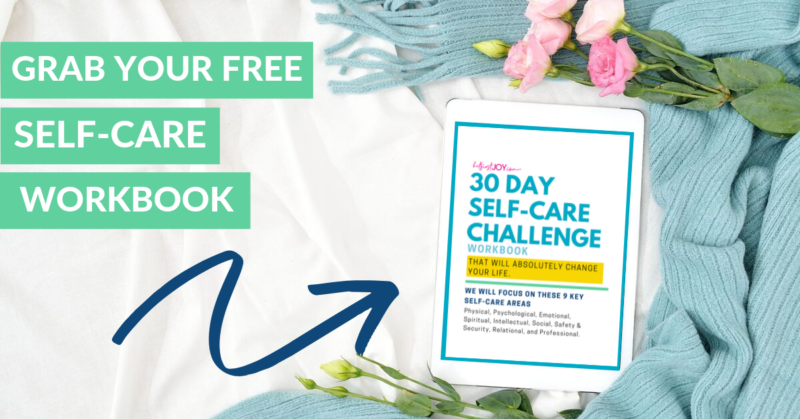 DISCLOSURE
As an Amazon Associate I earn from qualifying purchases. This post may contain affiliate links and/or promotional products, all opinions expressed are that of But First, Joy only. Read my full disclosure.