Sometimes you attend or host an event that you wish you could remember forever. Maybe it's a wedding, a vacation, a class reunion, or even a marathon. Whatever it is, you want something to remember the moment forever. Yes, you may receive the typical souvenirs at these events, but why not create something that's of quality and that people will want to show off?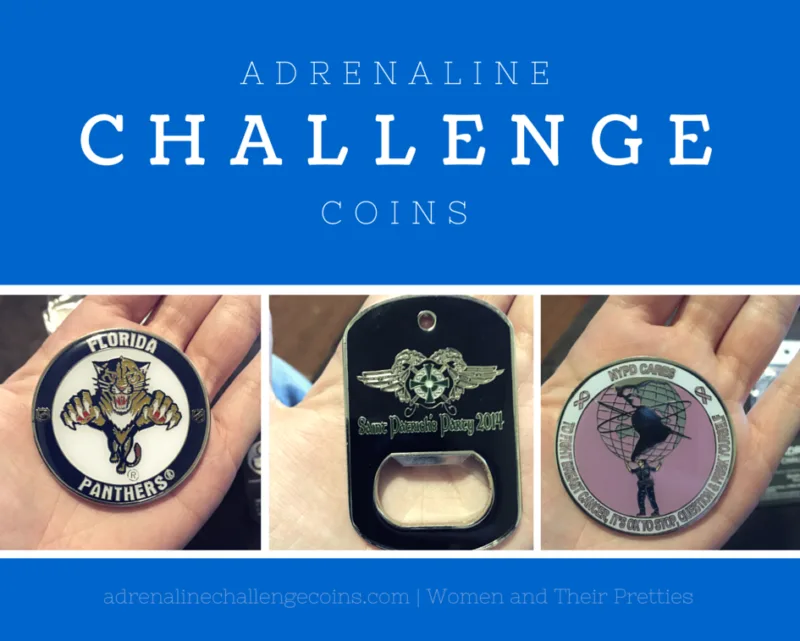 The Adrenaline Challenge Coins are perfect to remember these events! These coins can be used for others to recognize that you are in a club/organization or they can be used to trade with others. If you want to create customized challenge coins, you can customize every aspect of them: the size, shape, edge, color, finish, and anything else you can think of (even the text and logo!). These can be made to fit right in with the event that you are celebrating, which is what makes them so special and unique.
So what exactly is a Challenge Coin? Well, this is a statement from the company:
"Challenge coins are a nearly 100 year old military tradition that now comes to the NHL®. A challenge coin is a coin or medallion bearing an organization's insignia or emblem and carried by the organization's members at all times. In addition, they are also collected and traded by members and supporters of other groups and organizations. When challenged, members of the group must produce their coin immediately or pay the consequence of losing the challenge (usually a round of drinks of the groups choice)."
Honestly, I didn't know what to expect with these coins. I had never heard of challenge coins before, but I figured I would see what they are all about. I was really impressed with the quality. Each coin comes in an individual case, which is perfect to keep them safe. What I love about these is that they are incredibly durable. I couldn't imagine the coins being scratched or damaged easily. Also, the coins are nice and heavy. I can really see these being displayed in homes, schools, and other public places. I love the idea of purchasing these for a family or high school reunion. Create different designs, so they can trade amongst themselves.
Connect on Social Media: Twitter