About Product: DermOrganic Hair Products Review
Full Name of Product: DermOrganic Argan Hair Treatments
Type of Product: Daily Conditioning Shampoo, Intensive Hair Repair Masque, Daily Hydrating Conditioner, Leave in Argan Oil Treatment
Uses: Repairing, Protecting, and Restoring hair.
About Company: "At DermOrganic® we believe the ingredients we don't use are just as important as the ones we do."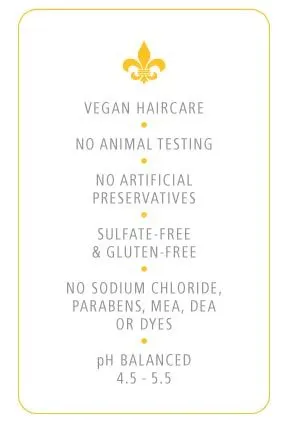 Daily Conditioning Shampoo
o About: This shampoo is 70% Organic and made with certified Organic Ingredients. It is also cruelty free & vegan. It is made with facial cleaners that moisturize and strengthen salon-treated hair. This is the ONLY shampoo made with a proprietary blend of EFA Lipid and Amino-Acid based skin cleaners, which means that every time you shampoo it will moisturize, strengthen, and rebuild your hair!
o My Impression: DermOrganic shampoo is very unique! It takes me about 5 pumps to make sure that I have enough to wash my long curly hair. This shampoo does not lather as easily as others, but that is because of the awesome organic ingredients in it. You can immediately tell that this shampoo is great quality because as soon as you rinse your hair, it feels smooth and clean. I personally usually only get that feeling after using conditioner. The smell is fantastic too. The conditioner is even better!
Daily Hydrating Conditioner
o About: This is 70% Organic. It is Cruelty Free & Vegan. It is loaded with moisturizing factors which increase absorption, improves slip, eliminates tangles, controls friz, and prevents flyaways.
o My Impression: This is my new #1 favorite conditioner. It smells amazing! Every time I wash my hair it smells like I just went to the hair salon, which I love! I use about 6 pumps to fully cover my hair. After covering my hair, which is tangled 90% of the time, I can run my fingers through it almost immediately. My hair feels soft and smooth before I even rinse the conditioner out. After rinsing it out my hair looks great! It looks so healthy and beautiful. After cleaning my hair I use the Argan Oil Leave-in Treatment.
Leave-In Argan Oil Treatment
o About: This is made with Certified Argan Oil of Morocco which repairs, protects, add shine, and softness! It can also be used to protect your hair before styling!
o My Impression: The first thing that I noticed about this treatment is that it smells great! I'm not sure if it is the grape seed extract in it or something else, but I feel like it smells like cherries. It smells so yummy that I want to add it to my hair every chance I get. I use this morning and night and before styling. This is definitely a go-to beauty product for me! My hair looks shiny and refreshed after smoothing this through my hair! If my hair feels like it needs a little something more I use the Intensive Hair Repair Masque!
Intensive Hair Repair Masque
o About: this is 70% Organic. It is Cruelty Free & Vegan. It is filled with rice amino acids that replicate the keratic structure of human hair. This is an intensive deep conditioner that repair damaged hair.
o Impression: This is safe for everyday use, but I choose to use it once or twice a week.I apply this from roots to ends and I leave it in for about 5-10 minutes. The directions say to use it for one minute or longer. After using this my hair feels great in every way. It is shiny, smooth, soft, detangled, and moisturized! I highly recommend this masque for anyone who has dry, damaged, or color-treated hair!
Why should you purchase from DermOrganic? You should purchase from DermOrganic because they offer top of he line products. All of their products are natural and cruelty free. The care about creating products that are not only impressive right now, but that repair your hair for a lifetime!
Price: Prices vary for each product.
Price Vs. Quality: The prices are great for the quality and quanity that you receive.
Would I purchase this product? When I run out, I will be purchasing more!
Where to Purchase: DermOrganic.com
Connect with this company for more information, giveaways, and new products:
*Keep a look out for my DermOrganic Skin Care review! Coming Soon…*