This Diaper Changing Station Must-Haves post is sponsored by BabbleBoxx on behalf of Triple Paste. All experiences and opinions are authentic.
As a mom of a 2-year-old and a 4-month-old, I feel like all I do is change diapers. I change around 10 diapers per day. With that said, I have a portable diaper changing station that is absolute perfection.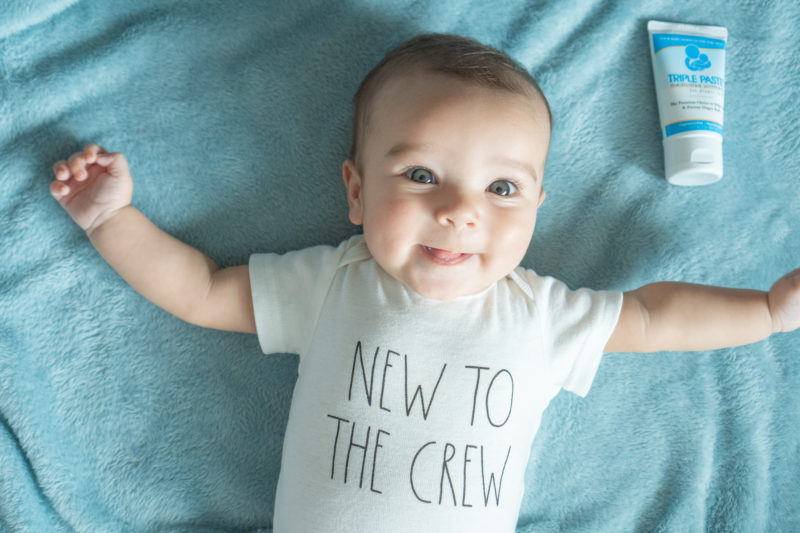 It took awhile to get to this point. I added and removed things many times until I discovered exactly what we needed and didn't need. In this time, I also realized that a portable diaper changing station made more sense.
Who wants to be carrying a baby to the nursery for every single diaper change? I certainly don't have the time or energy for that.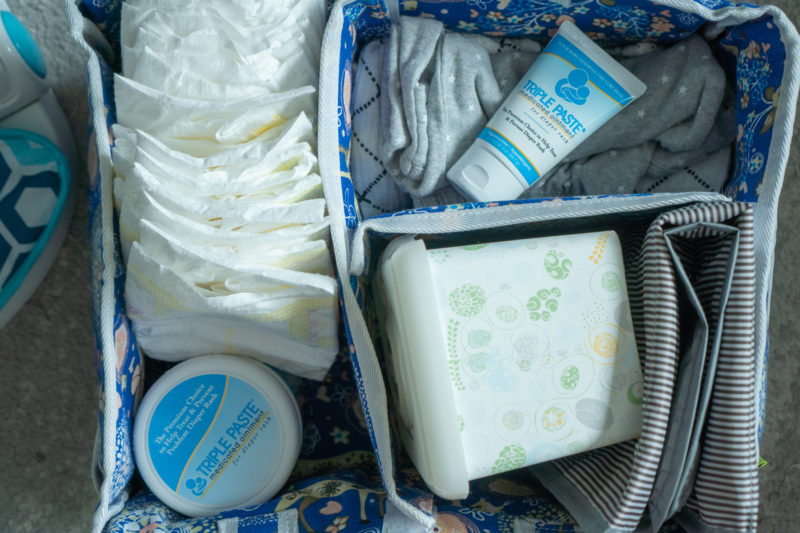 What are the Portable Diaper Changing Station must-haves?
When you're a new mom, there are so many fun things that seem great for diaper changing stations – but things can get crowded. This is especially true if you're building a portable changing station. You want things simple and easy for tired new parents.
To take the guess work out of it, I've compiled a list of the basics every mother needs to include in her diaper changing station.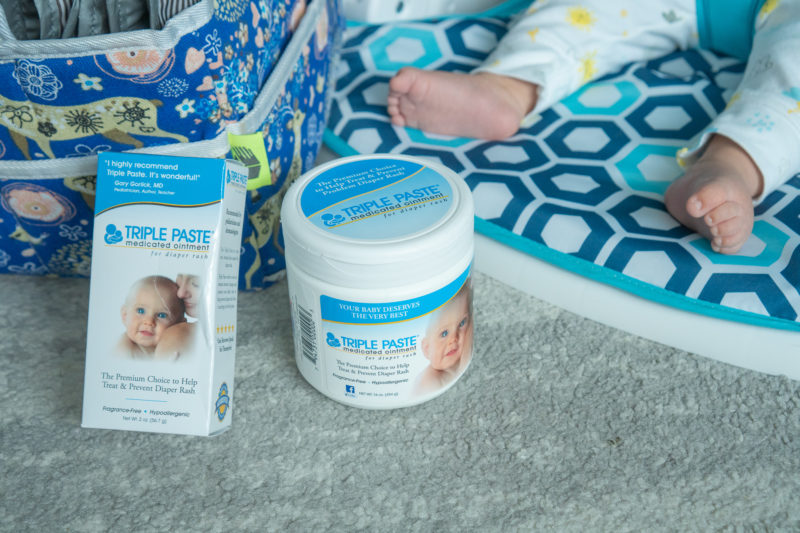 1. Triple Paste Medicated Ointment
First and foremost, you need diaper rash cream in every diaper changing station. I try to keep a bottle of Triple Paste Medicated Ointment in every changing station in our home so my boys never have to worry about diaper rashes.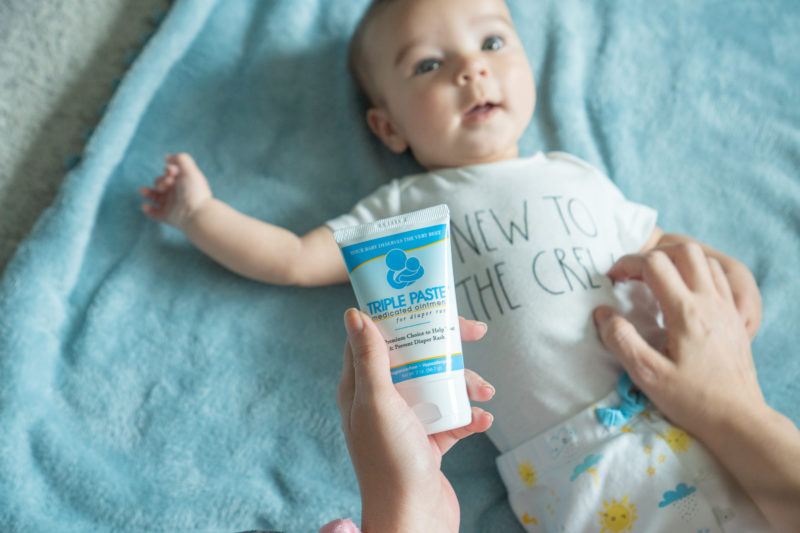 I choose this brand because it offers quick relief and prevents possible rashes. Triple Paste soothes irritated skin and offers further prevention. This medicated ointment doesn't include any harmful ingredients and it includes just the right amount of medication for that sensitive skin.
To add, Triple Paste is pediatrician recommended, dermatologist tested, and endorsed by the National Eczema Association.
2. Backup Clothes for Accidents
Always keep a few backup bodysuits to grab just in case your baby wets his or her clothes. You never want to be searching in the middle of the night for a onesie that fits.
Likewise, you should double check the sizing of the backup clothes at least once a month – just to be sure baby hasn't outgrown it.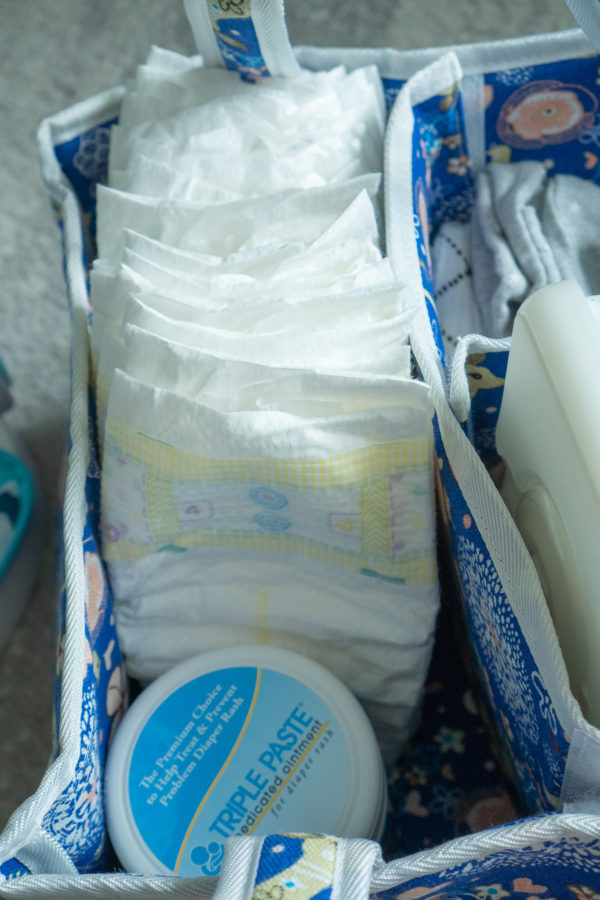 3. Diapers & Wipes
Keep a full stock of diapers and wipes in your portable changing station. You never want to be running for diapers in the middle of a late-night diaper change.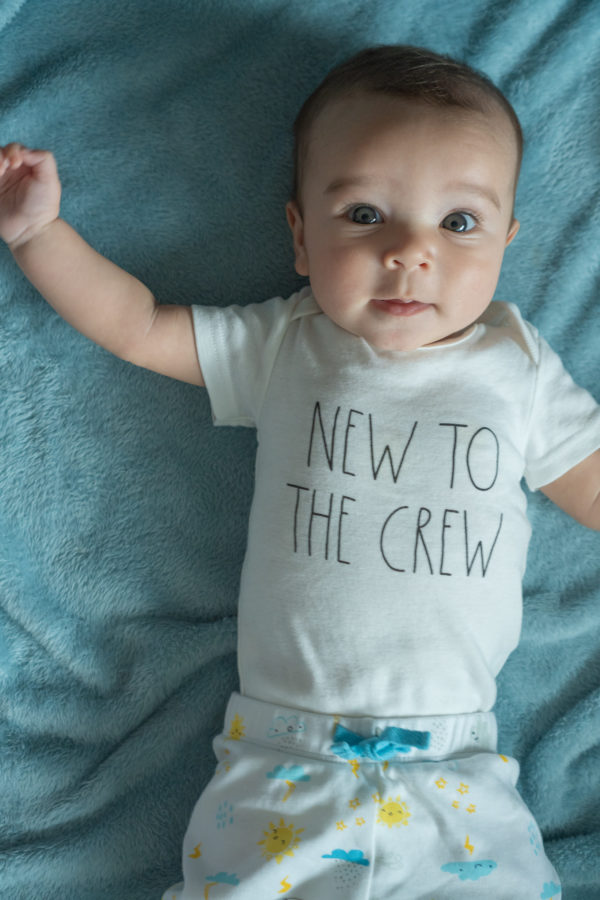 4. Blanket to Clean Messes
If you've ever cared for a newborn, or even an infant, you've definitely experienced a blowout a lovely bit of spit up. My boys have had their fair share of accidents during diaper changes. Keeping a baby blanket near by is the best option for cleaning up those messes quickly!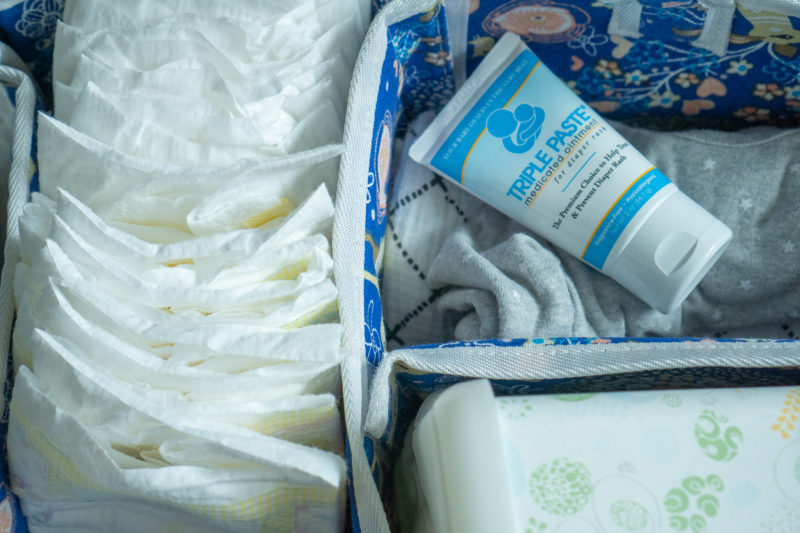 5. Changing Pad
Changing pads are great to keep in a Diaper Changing Station that's portable because you can place the pad on any safe surface for diaper changes. Not only does this protect the surface from messes, it gives baby a little padding.
Optional: Head Pillow
Head pillows are great to have for when your baby is wiggly. I recommend a pillow specifically made to keep baby's head still. This prevents rolling during changes.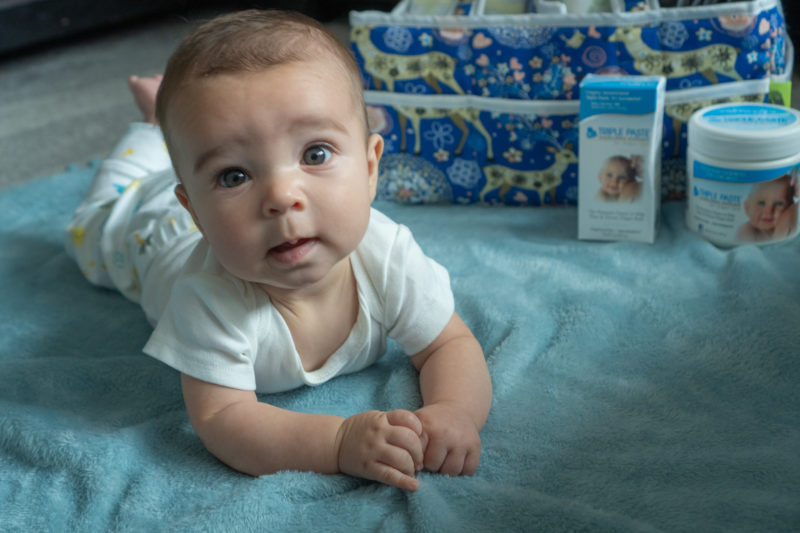 Out of all the diaper station changing must-haves, I want to emphasize the importance of the Triple Paste Medicated Ointment. You've got to keep the baby bum protected to keep everyone happy!
Enter to Win a Triple Paste Bundle Giveaway
20 lucky winners will be selected randomly to win a Triple Paste Bundle. Enter to win by filling out the giveaway tool below:
a Rafflecopter giveaway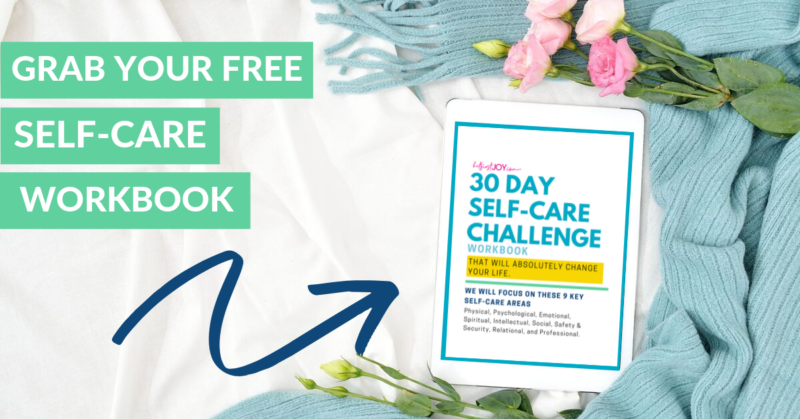 DISCLOSURE
As an Amazon Associate I earn from qualifying purchases. This post may contain affiliate links and/or promotional products, all opinions expressed are that of But First, Joy only. Read my full disclosure.