The biggest upcoming event is the 2017 D23 Expo! This is where the best Disney announcements are revealed! And guess what? I'll be delivering those announcements right to you personally because Disney invited me back to California for an epic adventure. I'll tell you more about that later. For now, we will talk about what you can expect from the 2017 D23 Expo!

In case you haven't heard, the 2017 D23 Expo is taking place at the Anaheim Convention Center. This is always a highly anticipated event because it only takes place every 2 years! That means Disney holds onto their biggest Disney announcements until they can finally reveal to the largest Disney fan convention in the world. The D23 Expo is basically a comic con for Disney, Pixar, Marvel, and Star Wars geeks only.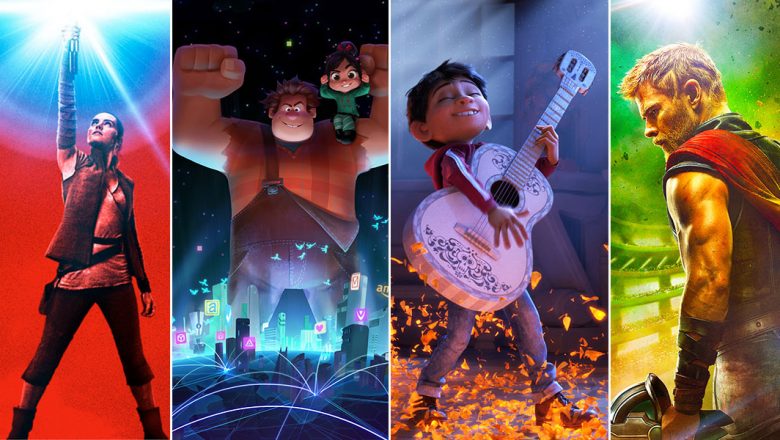 Highly Anticipated Disney announcements from the 2017 D23 Expo
The expo holds the best panels, most epic surprise guests, exclusive shopping experiences, and more. As the calendar dwindles down to a few short weeks, the Upcoming Disney announcements are being teased. Fans everywhere are literally counting the days until they find out about their favorite shows, movies, parks, and merch!
Once Upon A Time – Actors and creators will discuss what's in store for our returning favorites, as well as the new additions to the Once Upon a Time universe.
The Walt Disney Company new products – They will be discussing old products and what's coming soon!
Level Up! The Walt Disney Company's Video Game Showcase – Jimmy Pitaro, chairman, DCPI, will kick off the presentation, which will feature many show-stopping moments including announcements from Marvel, and more information about highly anticipated games, Star Wars Battlefront II™ from Electronic Arts, KINGDOM HEARTS III from Disney and Square Enix, and more.
New Star Wars lands coming to Disney Parks – Walt Disney Parks fans will discover "A Galaxy of Stories," with an exclusive first-look at some of the locations, starships, creatures, and droids that will bring Star Wars to life when the new lands open in 2019––not to mention the fully detailed model of the overall vision!
Walt Disney Parks and Resorts – We will be learning what's new and what's next at Disney Parks and Resorts around the globe!
BIG Marvel Animation Announcements – with sneak peeks and surprise guests, we'll be learning about the future of Marvel Animation!
New Marvel Console and Mobile game announcements – For the first time at D23 Expo, play as the world-famous Avengers, Guardians of the Galaxy, Spider-Man, and more on new console and mobile games.
New DuckTales Series – Excited for the new DuckTales series on Disney XD? Want to learn more? I'll be chatting with the creators and sharing with you!
Tangled: The Series – Q & A panel (10:30 – 11:30 a.m., Stage 28)––Mandy Moore (Rapunzel) and Zachary Levi (Eugene) will be joined by executive producer Chris Sonnenburg, co-executive producer Ben Balistreri, and Broadway stars Eden Espinosa (Cassandra) and Jeremy Jordan (Varian) for this hair-raising panel on the new Disney Channel show.
New Disney Theme Parks Merchandise – Collect merchandise celebrating some very special milestones from favorite attractions, like Pirates of the Caribbean 50th anniversary, Space Mountain 40th anniversary, Epcot 35th anniversary, and Star Tours 30th anniversary, and marvel over more magical theme-park merchandise. Plus, add to your ALEX AND ANI collection, and enjoy a sparkling selection of jewelry designs from Crislu and Rebecca Hook.
New Interchangeable Bow Headband Collection – If you have an Ear headband for every occasion, get excited for the all-new Interchangeable Bow Collection, making its debut at the Disney Dream Store. The collection comes with a traditional Mickey Ears headband that guests can easily swap with one of the six specially designed bows available for purchase.
Pixar and Walt Disney Animation Studios: The Upcoming Films – Never-before-seen footage from Pixar's upcoming feature Coco and Disney Animation's Ralph Breaks the Internet: Wreck-It Ralph 2 will be unveiled, as well as surprise announcements!
The Walt Disney Studios Live-Action Films Announcements – The wonderful worlds of Disney, Marvel and Lucasfilm come together to showcase their exciting slate of upcoming films. At D23 Expo 2015, we got our first glimpses at Star Wars: The Force Awakens, Beauty and the Beast, Doctor Strange, and more fan favorites… We can't wait to see what's on deck for this year's presentation!
Newly honored Disney legends – Some incredible Disney legends will be honored at the 2017 D23 Expo. Follow along to find out who will be honored and how Disney honors them.
POSSIBLE announcement about the upcoming live-action The Lion King – Since there is Celebration of an Animated Classic: The Lion King scheduled at the 2017 D23 Expo, I'm guessing that there just might be an announcement or two about the live-action film.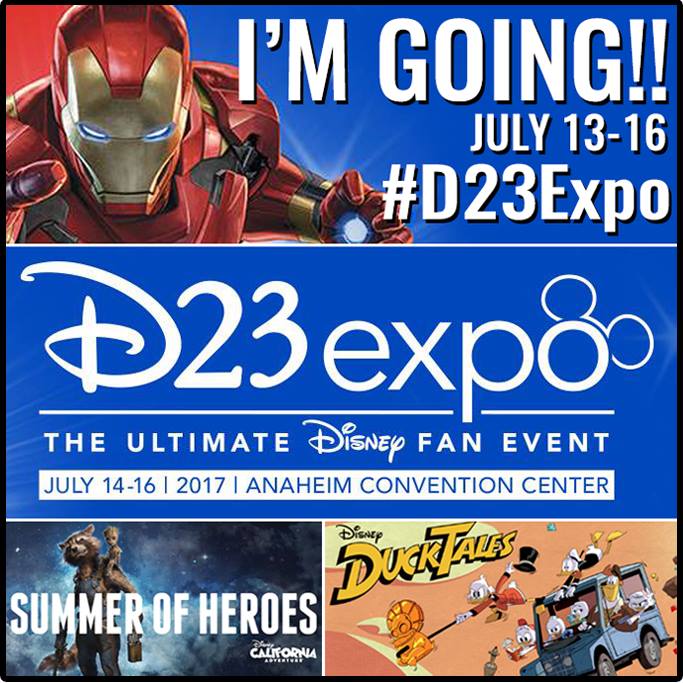 Are you going to the 2017 D23 Expo this year? What Disney announcements are you looking forward to? Let me know in the comments below! If you're attending, be sure to say hey! I'll be the girl cosplaying as Pooh, Maleficent, and Minnie.
More 2017 D23 Expo Exclusives!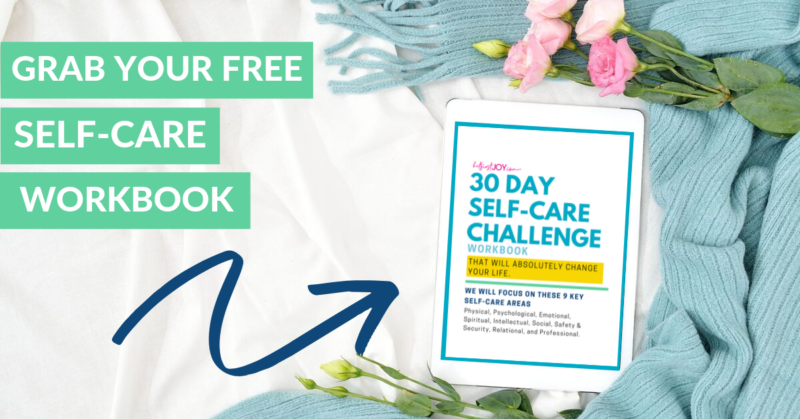 DISCLOSURE
As an Amazon Associate I earn from qualifying purchases. This post may contain affiliate links and/or promotional products, all opinions expressed are that of But First, Joy only. Read my full disclosure.