I've wanted to see Disney on Ice since I first heard about it. I love anything Disney and to see a performance so fun and unique… I don't care how old you are! If you love Disney then you will love this. All of our favorite Disney and Pixar movies will be brought to life. And now, they are coming to Orlando! Get your tickets today – before they sell out!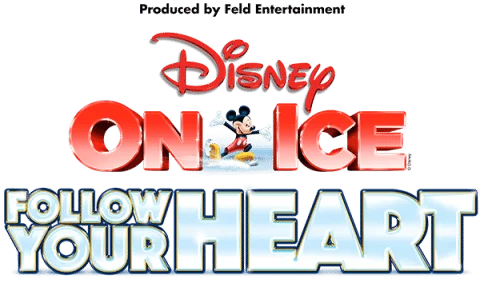 Tickets On Sale Today in Orlando for
Disney On Ice presents Follow Your Heart Featuring Disney•Pixar's Record-Breaking Animated Hit Finding Dory and
Disney•Pixar's Inside Out
ORLANDO, FL – July 7, 2016 — Disney On Ice presents Follow Your Heart is bringing Disney•Pixar's record-breaking animated featureFinding Dory to the ice for the first time in this live production produced by Feld Entertainment. The ice skating extravaganza featuring Disney•Pixar's Inside Out, Disney's Frozen and other beloved Disney stories visits Orlando from September 2-4, 2016 for six performances atAmway Center. Tickets go on sale today.
Just keep swimming with Dory, Nemo, Marlin and new pal Hank from Disney•Pixar's Finding Dory as they embark on a life-changing excursion to find her parents and discover the true meaning of family. Cheer with the Emotions fromDisney•Pixar's Inside Out –Joy, Sadness, Anger, Fear and Disgust– as they help Riley find the confidence to win the hockey championship and experience the emotional rollercoaster of growing up. Venture to wintery world of Arendelle where Olaf and Kristoff help reunite royal sisters Anna and Elsa from Disney's Frozen and learn love is the most powerful magic of all. See Cinderella, Rapunzel, Tiana and the Disney Princesses make their dreams come true through their virtues of bravery, kindness and perseverance. And celebrate true friendship with Buzz Lightyear, Woody and The Toy Story gang. Make unforgettable memories with Mickey, Minnie and all your Disney friends when Disney On Ice presents Follow Your Heart skates into your hometown!
Tickets for Disney On Ice presents Follow Your Heart start from $18. Market pricing applies to all tickets. Rates can fluctuate based on factors that affect supply and demand. Lock in your price and location today! Disney on Ice Orlando is going to be epic!
Show Times
Friday, September 2, 7:30 p.m.; Saturday, September 3, 11:00 a.m., 3:00 p.m. and 7:00 p.m.; Sunday, September 4, 1:00 p.m. and 5:00 p.m. All seats are reserved. Tickets are available at www.DisneyOnIce.com or www.ticketmaster.com, at any Ticketmaster outlet, by calling 800-745-3000, or at the Amway Center box office (phone for information only: 407-440-7900). For group ticket sales and information, call 866-248-8740.
Stay current on the latest developments through social media: