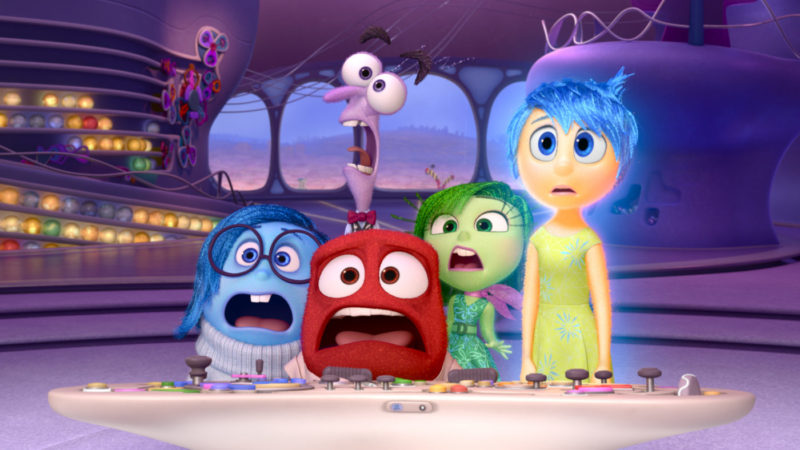 In Theaters Everywhere June 19, 2015
I had the pleasure of watching an advanced screening of Disney Pixar's Inside Out in 3D. I walked into the movie expecting to enjoy it, but I never expected to actually feel all of the emotions that were conveyed on the screen. I was excited to see a theater packed with a diverse audience. There were children, parents, young couples, grown men, and more! I wanted to get a good feel of the different reactions from each individual. I sat in one of the designated press sections toward the top/back of the theater, so I had a pretty good view of all the audience and the screen. I brought my boyfriend as my guest. Next to me sat a mother and her daughter, in front of us sat an elderly couple, and beside us sat another young couple. I was happy with the variety of individuals around us, because I could gauge their reactions to different scenes in the movie. I wanted to get an idea of the type of audience that would enjoy this film.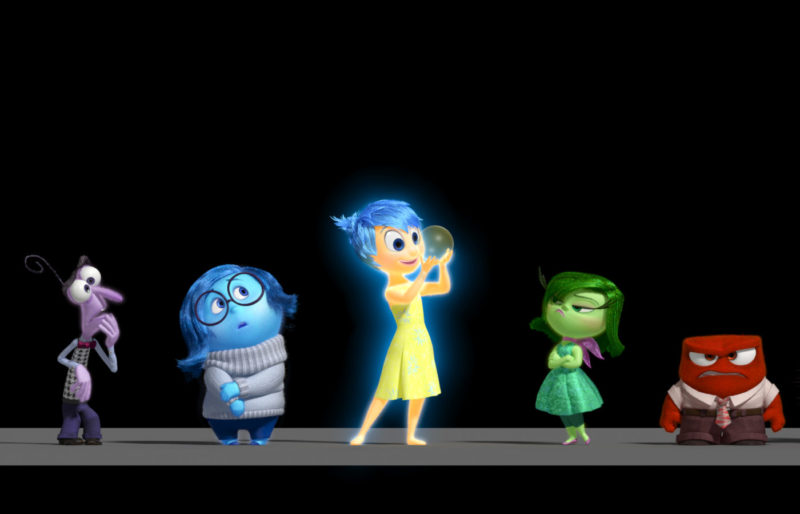 The Characters
Honestly, as soon as the film began I was super excited about the characters. It doesn't take long for you to build a connection with each of the "emotions" inside 11-year-old Riley's head.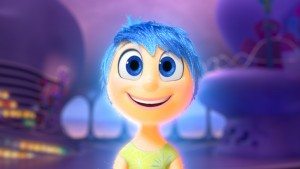 You instantly fall in love with Joy. She runs the headquarters inside Riley's mind. She's is bubbly, optimistic, and enthusiastic all the time. She basically keeps Riley silly, happy, and fun.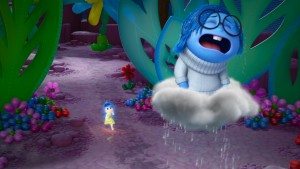 Along comes Sadness. She is the cutest little blue thing. She's not so good at looking on the bright side of things. Her favorite thing to do is mope around and cry. I know, she doesn't sound so fun, but boy did the audience love her! I think Phyllis Smith's voice was made for this part. haha. The sad and depressing sound of sweet little sadness seriously won the audience over. We laughed with her. We cried with her. We connected with her and THAT is what makes a good character.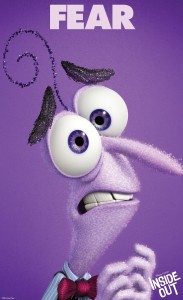 One of my favorite characters was the purple, geeky creature named Fear. Fear is the worry wart. He keeps Riley from making terrible decisions and from getting hurt. Fear is so funny because when you think, "What's the worst that could happen?" Fear has an answer. haha.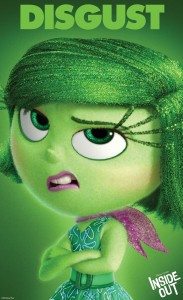 The diva of the group is Disgust. She's totally the preppy, valley-girl type. She's a stylish little green thing with the most beautiful lashes. She's the one that tells Riley, "Ew! Don't eat that!" and "Yuck! Don't touch that!" haha. Her and Anger don't get along too well.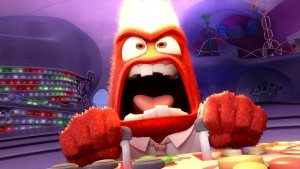 Anger is the one who tells Riley to respond in a negative manner. "No dessert!? WAHHHH!!" You can blame him for those responses inside of you. haha. He's a little "hot-headed" I would say (literally).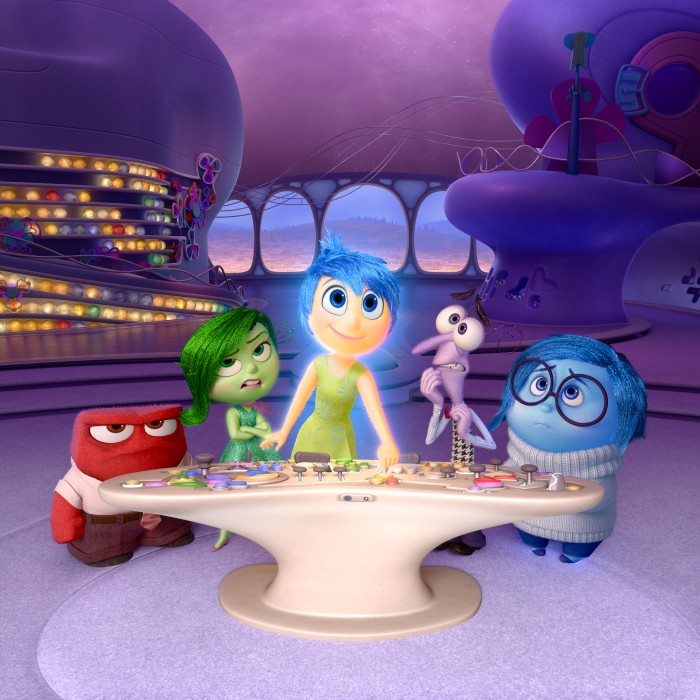 I know you may think, "Well, what good are the other emotions? Isn't Joy the one that matters". After watching Inside Out, you will realize that it takes these 5 necessary emotions to create a well-balanced human being. While all of the emotions in Riley's mind loved to let Joy take control, there were times when they pushed her aside and took the reigns. Oh and you cannot forget about Bing Bong! He's Riley's imaginary friend. He's an elephant, cat, dolphin, type creature. hehe. Everyone needs a Bing Bong! Out of all of the characters, Bing Bong and sadness were the audience's favorite. They made the audience laugh and cry more than any of the others.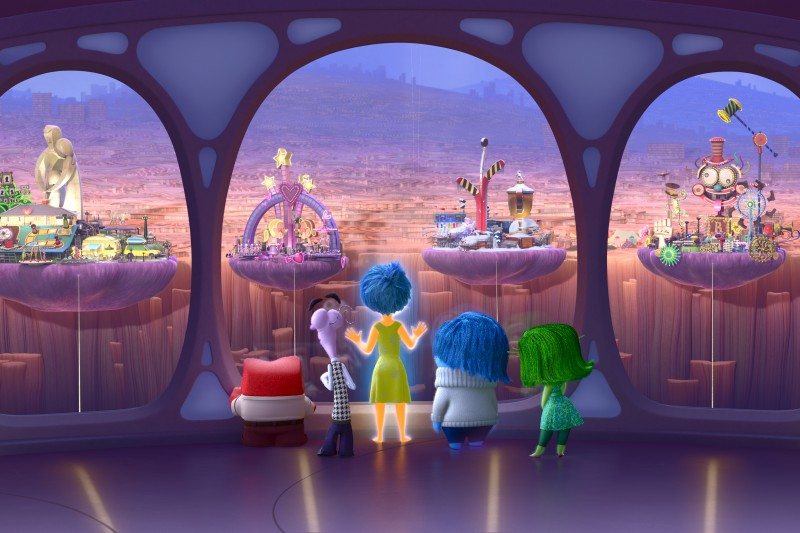 The Visuals
The imagination and creativity in this movie is absolutely perfect. There are so many clever little pieces of the story that make you giggle because of how creative they are. Like the "Train of Thought", for example, is an actual train. How clever is that? Everything from the colorful glass balls of memories to the (hilarious) dream boy that would "die" for Riley were thought out so perfectly. The visuals were so fun and creative. Every element of Inside Out was created for a reason. There isn't a part of the film that makes you think, "Um.. what was that for?" or "What does that mean?"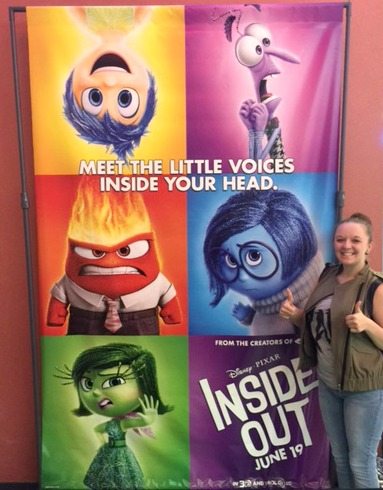 My Inside Out Review
The type of emotional intelligence that is portrayed in this movie is genius. While this may be categorized as a child's film, it's one that adults and parents should watch too. The emotions in this movie are silly little characters, but the realness of these emotions in our children and ourselves undeniable. Inside Out gives you a good look inside of a child's head. It's a realization of how your words and actions truly affect your child's emotions and memories. Send bright, yellow, joyful memories into your child's core memory bank.
https://instagram.com/p/3r5zLZIK0V/?taken-by=joyceduboise
Inside Out isn't a movie that will be forgotten. It's a movie that will go down in Disney's history book as one of the greatest! It will be the movie of the year and the kids are going to go crazy over it. Hearing their laughter and discussions of the film at the screening that I attended was just the beginning of it. They will be talking about this for a very long time. Inside Out will have our children asking all the right questions that we forget to talk to them about. This is the beginning of something wonderful and it is a MUST – SEE! I give it two thumbs up!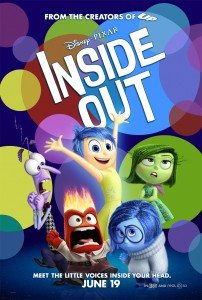 Synopsis:
Do you ever look at someone and wonder what is going on inside their head? Disney•Pixar's original new film "Inside Out" ventures inside the mind to find out. Based in Headquarters, the control center inside 11-year-old Riley's mind, five Emotions are hard at work, led by lighthearted optimist Joy (voice of Amy Poehler), whose mission is to make sure Riley stays happy. Fear (voice of Bill Hader) heads up safety, Anger (voice of Lewis Black) ensures all is fair and Disgust (voice of Mindy Kaling) prevents Riley from getting poisoned—both physically and socially. Sadness (voice of Phyllis Smith) isn't exactly sure what her role is, and frankly, neither is anyone else. When Riley's family relocates to a scary new city, the Emotions are on the job, eager to help guide her through the difficult transition. But when Joy and Sadness are inadvertently swept into the far reaches of Riley's mind— taking some of her core memories with them—Fear, Anger and Disgust are left reluctantly in charge. Joy and Sadness must venture through unfamiliar places—Long Term Memory, Imagination Land, Abstract Thought and Dream Productions—in a desperate effort to get back to Headquarters, and Riley.
Get FREE activity sheets and printables here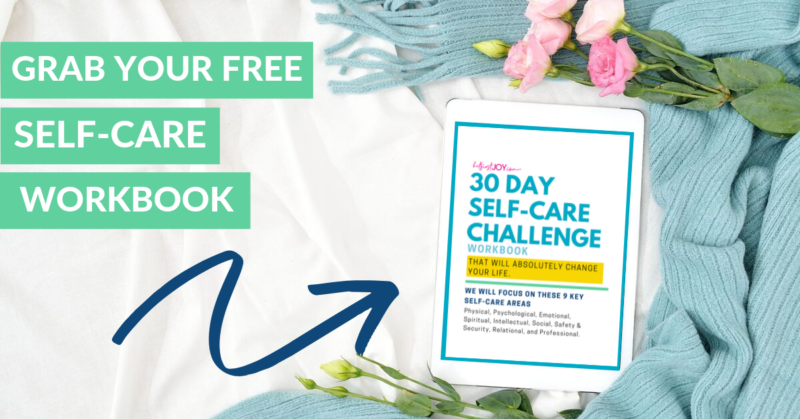 DISCLOSURE
As an Amazon Associate I earn from qualifying purchases. This post may contain affiliate links and/or promotional products, all opinions expressed are that of But First, Joy only. Read my full disclosure.