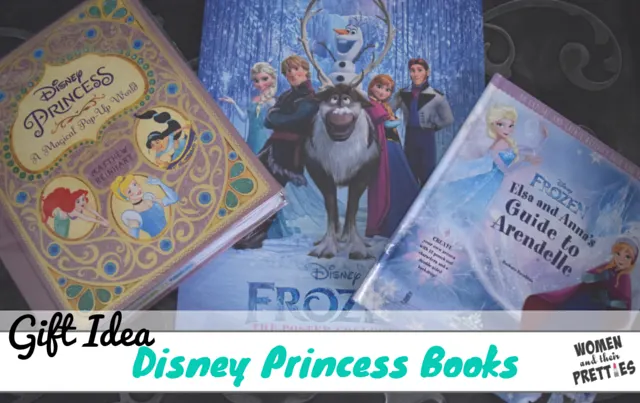 This post contains affiliate links
I've been on the hunt for the best Disney items to include in the 2015 Holiday Gift Guide because, in my opinion, Disney is always a win with anyone in your life. We all have a Disney movie or character that has a special place in our heart. I have quite a few, but that's another story. I think that every little girl wants to be a princess. Maybe she wants to live in a castle. Maybe she wants the handsome prince. Maybe she just wants to talk to animals. Whatever it may be, kids love the Disney princesses. I shouldn't just say girls, though – little boys love them just as much. I bet every little boy knows every word to "Let It Go". With that said, I want to introduce you to three incredible Disney Princess books that would make great gifts for the Disney lovers in your life.
First, I want to tell you that I had every intention on giving these books to my niece for Christmas. Well, after receiving these books, I may just keep them for myself. Seriously, I am so in awe of these books. The best part is that you can buy all of these kids books online! This is a great way to promote reading for kids.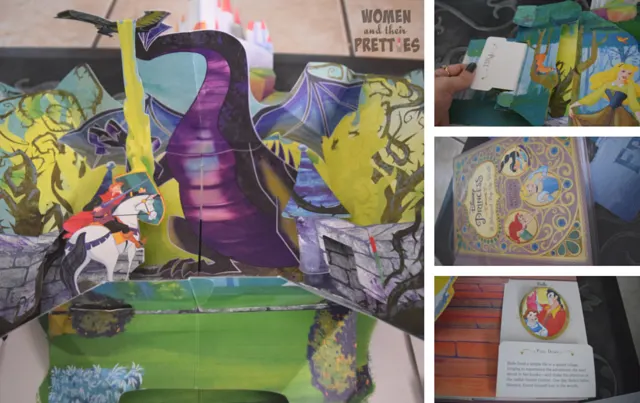 My very favorite is the Disney Princess: A Magical Pop-Up World book. This is a very thick, heavy hardcover book. I was impressed by the look and quality of this book. It came wrapped in plastic, to protect the cover. I almost didn't want to open it because it seemed so precious. Immediately when I opened this Disney pop-up book I felt like a kid again. I remember the pop-up books when I was a kid. They were simple, but back then, they were the coolest things that I ever laid my eyes on. That's how I feel with this book. It takes the concept of a pop-up book to the next level with all of the secret folds and extra additions.
First of all, this isn't any pop-up book. Some of the scenes completely change into another scene with the pull of a tab. Some scenes pop-up higher than you've ever seen before. The colors and illustrations are gorgeous. I love the additional pull tabs that tell the character's stories on each page. The detail on these pages is more than you'd ever expect our of a pop-up book. This a definitely a book that I will be keeping as a collectible. I think this would be a great gift for adults who appreciate Disney.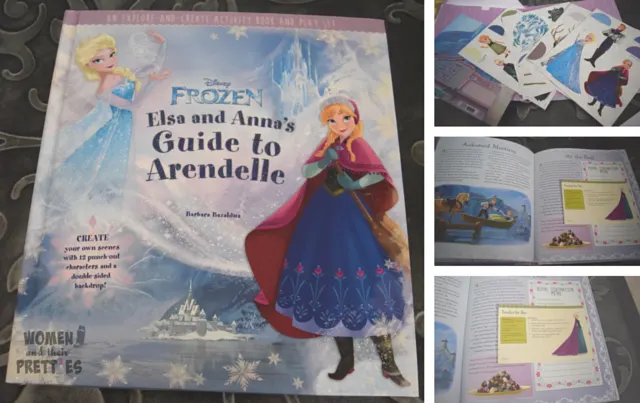 If you want an Frozen book that is unlike anything you've ever seen before, then the Disney Frozen: Elsa and Anna's Guide to Arendelle is for you. This is an Explore-and-Create Activity Book and Play Set. This is another book that I almost want to keep for myself because it has so many fun and unique activities in it. There are recipes, cardboard cut-outs, DIY projects, and more. This is truly a one-of-a-kind, fun activity book that almost anyone will love. I love that this book really promotes family activities, whereas most activity books only leave room for solo activities.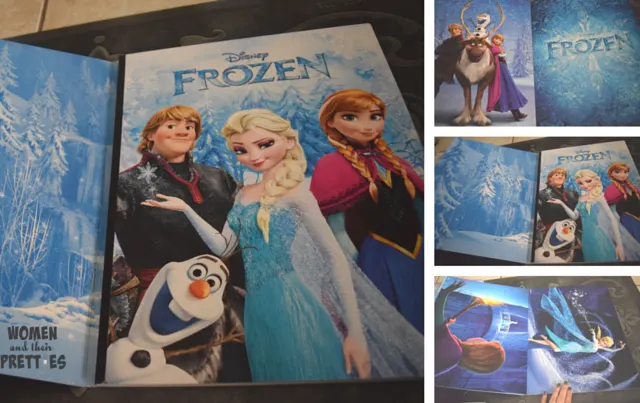 If you're looking for something more visual and you love Frozen, then the Frozen: The Poster Collection is perfect. Each page in this book is a beautiful, colorful poster. You can keep these in the book or rip them out to hang them on your walls. I was completely surprised by the quality and size of this book. Any Frozen lover would be super excited to receive this gem! Really, who wouldn't love a Frozen poster?
The heart-warming story of two sisters who save their kingdom through their love for each other, Frozen has gained unparalleled popularity and acclaim worldwide. The beloved film is noted for its distinctive designs, eye-catching costumes, and beautiful snowy vistas. Filled with stunning imagery of the film's gorgeous environments and colorful characters—such as Anna, Elsa, Kristoff, and Olaf—this poster book contains forty, full-color, removable posters, showcasing the spectacular design aesthetic that has helped to make Frozen a treasured addition to the Disney universe.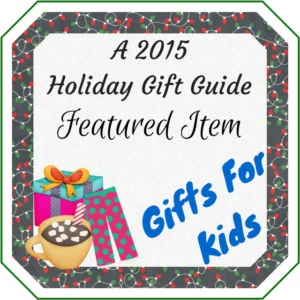 Disney Frozen: Poster Book Collection