Ditzy Cosmetics has mastered the art of the perfect brow. They have created the best eyebrow products that will help every woman to achieve the perfect brow. They have everything you need for your eyebrows at a very low cost.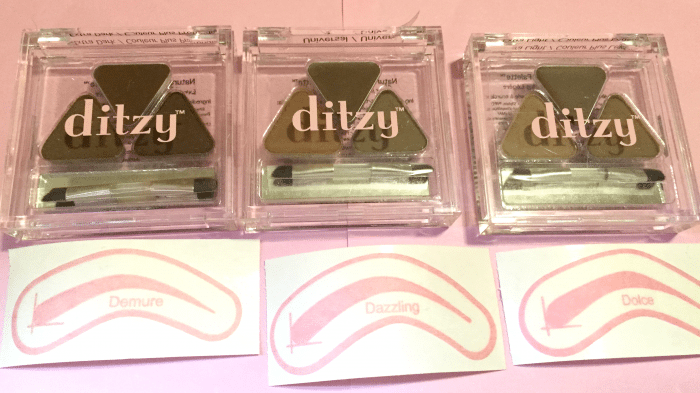 The most genius product that they offer is their eyebrow stencils. These aren't your typical stencils, however. Most stencils are plastic and require you to hold them in place while you are filling your brows in. This is uncomfortable and makes it almost impossible to achieve the perfect and even brows. These stencils are unique because you can stick them right on your face! The stencil sticks around your eyebrow, so you can fill it in properly. There is also a sticker that you can place right over your brow, which is great for highlighting, plucking, and shaping. The eyebrow stencils come in three different shapes: Dolce, Dazzling, and Demure. The three shapes are attractive and great for anyone wanting to shape their brows for the first time or for someone wanting to change their shape.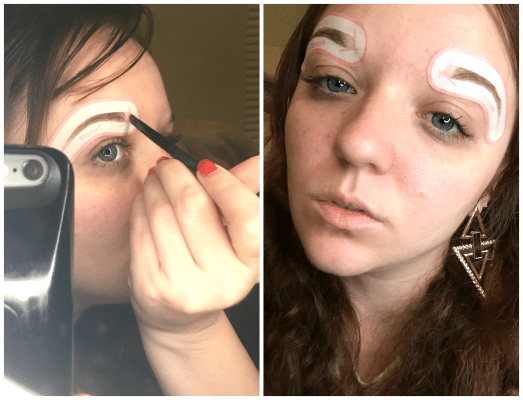 Along with the stencils, you can purchase the brow palettes. Each palette includes two brow powders, one brow tint, one double-ended brush, and one mini mirror. The palettes come in three colors: extra light, universal, and extra dark. I mixed the two colors in the universal palette for my brows. This is the first brow palette I have ever used that has colors that actually match my brows. Combining the two colors created the perfect color for my brows!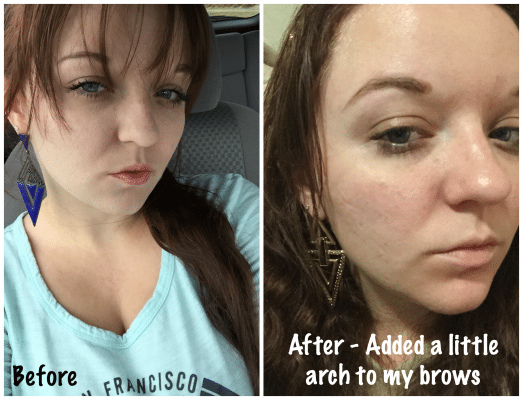 I absolutely LOVE how easy the Ditzy Cosmetics stencils are to use. My brows look better than ever before! I wish I had a lifetime supply of these stencils! I seriously recommend these to any ladies looking for an easier eyebrow routine or for amateur makeup beauties!
Purchase Ditzy Cosmetics Products Here
Thank you for reading Ditzy Cosmetics Beauty-Full Brows Review.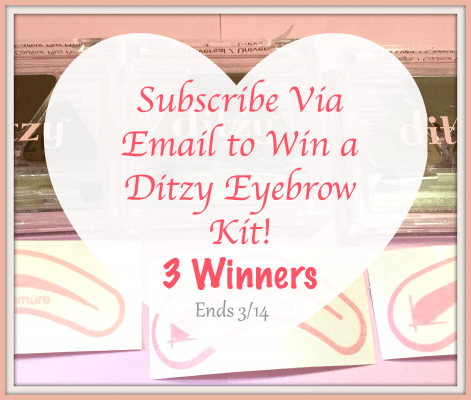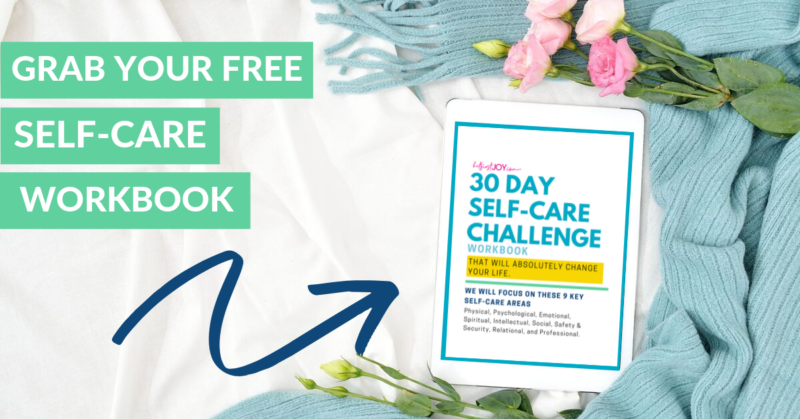 DISCLOSURE
As an Amazon Associate I earn from qualifying purchases. This post may contain affiliate links and/or promotional products, all opinions expressed are that of But First, Joy only. Read my full disclosure.