Mother's day is coming soon. Well, it's about a month away, but that is soon if you are a planner like me. Moms are the most important people in our lives. They give us advice, love, and well, they gave us LIFE. Being a mom isn't easy. It isn't a part time job. It's very rewarding, yet very exhausting. Moms deserve pampering. I don't think that anyone could argue with that.
I love the idea of putting together a spa basket for moms on Mother's Day. It is something that I have always wanted to do, but I have never found the perfect products to fill it. Being a blogger, I come across a TON of beauty products that are perfect for a spa day! With this in mind, I thought, why not share with you what I am doing for my lovely mother this year!
Buy the Timi & Leslie Tag-a-long Tote Here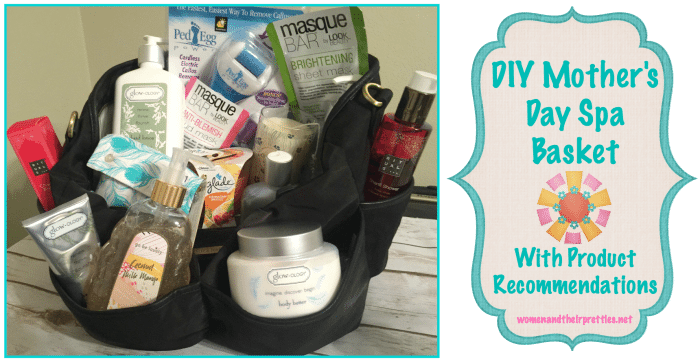 Prepare Your Basket (or Bag)
Pick a basket theme- This will help you to make your mind up and to choose which items should be in the basket or not.
Beauty: face masks, scrubs, cleansers, nail polish, hand wash, lotion, body spray, perfume, cosmetics, moisturizers, bronzers, and more!
Pick a scent theme- Choose one scent and stick to it. This will make your basket more appealing!
Tropical Scents: Mango, Hawaiian, Coconut, Pineapple, Citrus, Margarita
Relaxing Scents: Linen, Chamomile, Lavender, Cotton, Sandalwood, Ocean, Roses
Pick a color theme- This will also make your basket looks super pretty and appealing!
Girly: Pink, Purple, Yellow
Hot Mama: Red, Black, Silver, Grey
Relaxing: Grey, Blue, White, Silver, Green
What To Fill The Basket With
All product recommendations were tested and approved by Women and Their Pretties
1. Face Masks, Muds, and Scrubs- Obviously a spa day isn't complete without a facial! There are so many great face masks and muds out there that are affordable and are great quality! I feel like a lot of products like these are overlooked or forgotten. A spa basket is not complete without a facial. (Psst… Add a few duplicates to her basket so you can do get a little pampering yourself! hehe)
Recommended face masks, muds, and scrubs: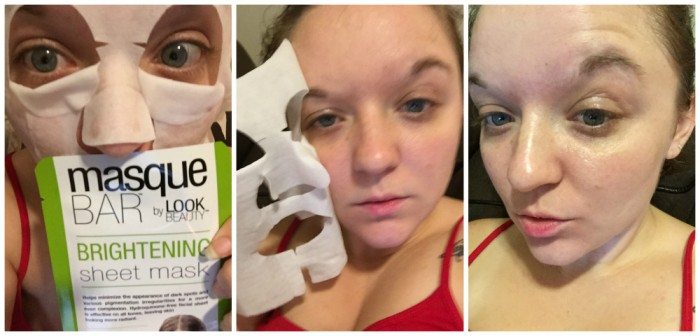 Masque Bar Brightening Sheets By Look Beauty: I am addicted to these masks! They are the best masks for a nice refreshing feeling. The Brightening Mask literally brightens your face. Not only that it makes your face FEEL great. I love wearing mine while I am working on my website, right before bed. It's simple to use too. Just remove it from the package and smooth it onto your clean face. It is very cooling and rejuvenating. It leaves your face so bright and smooth. These masks are the perfect addition to any spa basket. $15 for 3 pack Purchase Here

2. Body Butters and Lotions- Body butters and lotions are perfect for a spa day or a beauty basket because they will last longer than one day. She will be using this daily (or often) and every time she uses it, she will think of you and the thoughtful mother's day that you gave her. What woman doesn't want smooth skin that smells great!
Recommended body butters and lotions: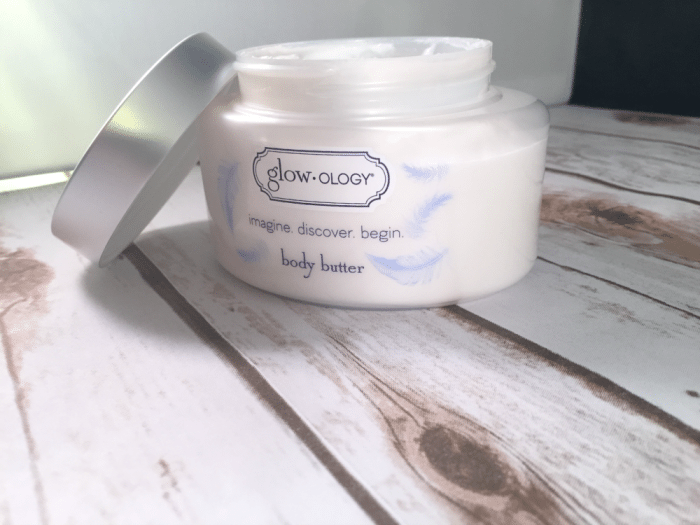 Glow-ology Body Butter: Glow-ology has a lot of luxurious bath & body products. Their scents are delicious, relaxing, and refreshing. This body butter is my favorite! It is thick and packed with vitamins and nutrients. It hydrates your skin leaving you with a natural glow. It comes in a very nice and stylish container. I recommend the "Imagine" scent. It's soft and calming! This was basically made for a spa basket. $22 for 8oz jar Purchase Here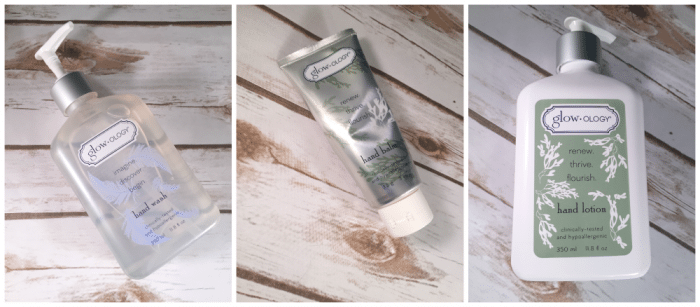 Glow-ology Hand Soap, Lotion, and Balm: Something that's often neglected during a spa day are your hands. Our hands and face are seen more than anything else, so they must be beautiful at all times. The Glow-ology hand soap and lotion are a perfect way to keep mom's hands feeling silky smooth and super clean. Offer to give her a manicure with these products and a little polish! Prices vary Purchase Here

3. Body Wash and Soap- Mom cannot keep clean without body wash and soap! Pick out some nicely scented soaps and washes that you cant find anywhere else. I love finding something in a beautiful package with a natural scent. Organic is the way to go for something like this.
Recommended Body Washes and Soaps: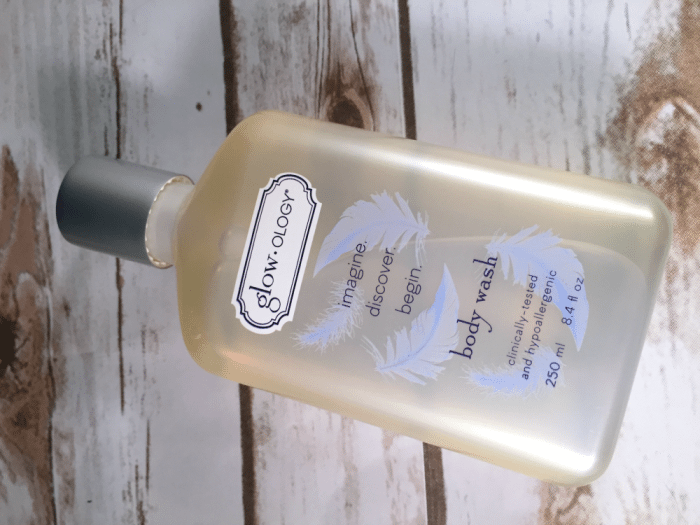 Glow-ology Body Wash: This is another favorite of mine. The Imagine scent is so delightful. It's clean and fragrant. It has very soothly and calming scents that any mom will love. It smoothes your skin and leaves your smelling great all day! It's important that you know that it is cruelty-free! All of their products are! $16 for 8.4 oz Purchase Here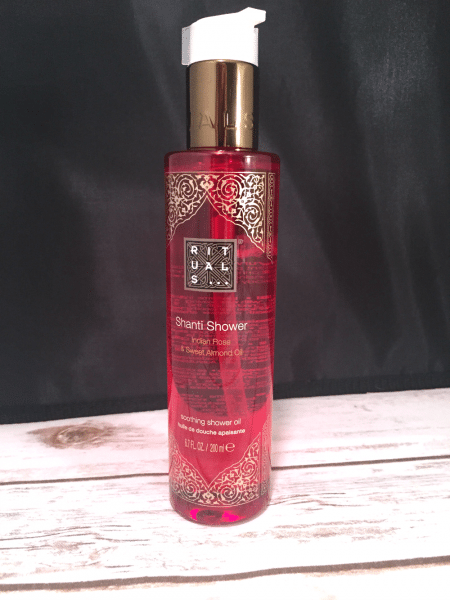 Rituals Shanti Shower Oil: This comes in a GORGEOUS red bottle with beautiful oriental designs. This is one of those bottles that you'd leave out on your bathroom counter because of how pretty it is. You can't do that though because it's too good not to use. This is VERY unique because it is an oil that transforms into foam by activating it with water. The scent is something so beautiful and subtle and unique: Indian Rose and Sweet Almond Oil. It's really lovely. $15 for 200 ml Purchase Here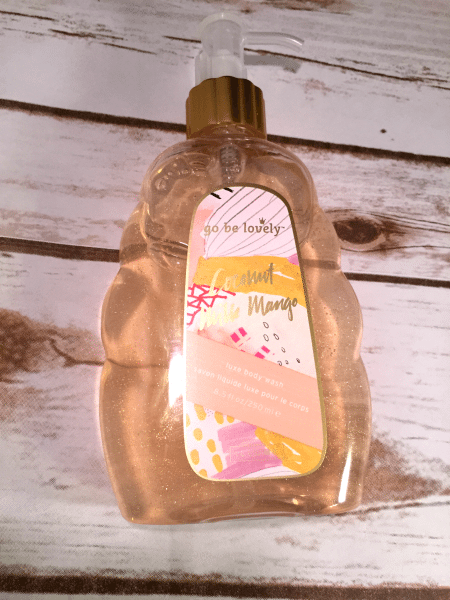 Go Be Lovely Anemone Luxe Body Wash: This is probably the most unique body wash I have ever used. It is SO pretty! It is loaded with glitter. I use the Coconut Milk Mango scent and it is incredible! It smells SO good that my boyfriend compliments me on the scent! It kinda smells like peaches hehe. It leaves your body with a subtle amount of shimmer. Basically you are left GLOWING. Just by looking at this body wash you would think it is something that someone like Paris Hilton would use, hehe. It's so cute! This would definitely stand out in a spa basket! Let mom "go be lovely" with this amazing body wash! $22.50 for 8.5 oz Purchase Here

4. Bath Salts and Bombs- A lot of women LOVE baths, but don't seem to make or have the time to take one. Adding bath salts or bombs will promote bath time for moms! She will LOVE salts or bombs that fill the entire room with their magnificent scents!
Recommended Bath Salts and Bombs: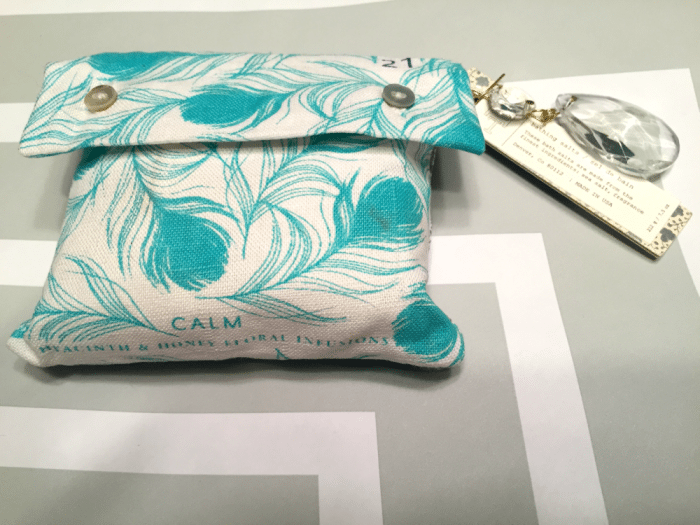 Lollia Fine Bathing Salts: I cannot tell you how beautiful this bath salt is. It comes in a GORGEOUS sachet with a beautiful jewel connected to it. The pouch design is so adorable. It looks like it was handmade. The salts smells SO good! I receive the "calm" scent which has a floral and fresh smell to it. It's something that I have never smelled before. Pair this with a few other spa items and mom will be in love with this gift basket! $14 each Purchase Here

5. Candles- Nothing relaxes and sets the mood like a good candle with a great scent! I rarely have a bad day when I have a candle lit! You also want a candle that looks nice sitting around the house. Make sure you pick a scent that fits into the basket's theme!
Recommended Candles:

Glade Jar Candles: I purchased my first Glade candle about a month ago. There was a scent that I absolutely could not resist. Since then I have burnt 3 more Glade candles and there are a couple of fragrances that I recommend for the spa basket. You must know that these candles burn for a very long time – 28 hours. They are very affordable too. They come in a nice glass jar that will blend right into any home and any room. The candles smell so incredible that you can just leave them in a room (without burning them) and you can smell them. When you do burn them, the scent fills the entire room. The Sweet Peony & Cherry Candle has a very yummy scent. It is sweet and smooth. A great scent for a tropical spa basket is the Hawaiian Breeze. This has always been one of my favorite Glade scents. It literally smells like a tropical paradise. Ahh. Mom will love this! Prices vary depending on location Find Out Where To Purchase Here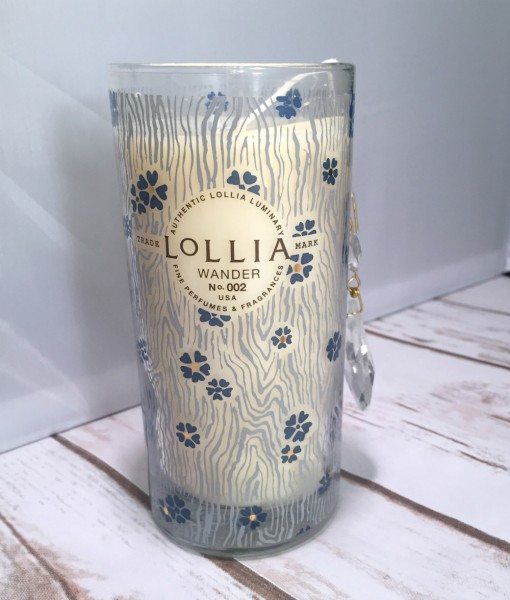 Lollia Wander Petite Luminary Candle: This candle is just as cute as all of their other items. In comes in a tall glass jar with a pretty flower design on it. There is a gorgeous jewel attached to the wick of the candle. This is my new favorite brand for home, bath, and body products. You can't find something this cute these days. This is a candle that you may not burn and just keep it in the house for decorations. It DOES smell amazing though. The Wander scent has a Gardenia mix smell. $34 each Purchase Here

6. Body Sprays, Mists, and Perfumes- Everyone knows that women LOVE bath & body products. Perfume is an easy gift idea for mom, but throw it in a basket full of our goodies and she will be pleasantly surprised!
Recommended Body Sprays, Mists, and Perfumes: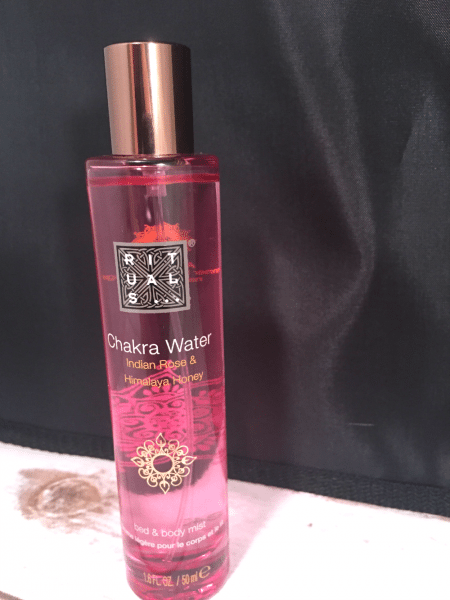 Rituals Chakra Water: This is a bed and body mist. The scent is Indian Rose and Himalaya Honey. It's very calming and smells amazing. I love wearing this before bed or before a day of shopping. It's not a really bold scent, so you can wear it anywhere. The bottle is just beautiful. I love this company! The scents are all scents that are different from anything you've ever smelled before. I love that you can spray it on your bed too. It's a very relaxing, yet sensual scent. $25 for 50 ml Purchase Here
What are your favorite products that I mentioned? What would your perfect basket consist of?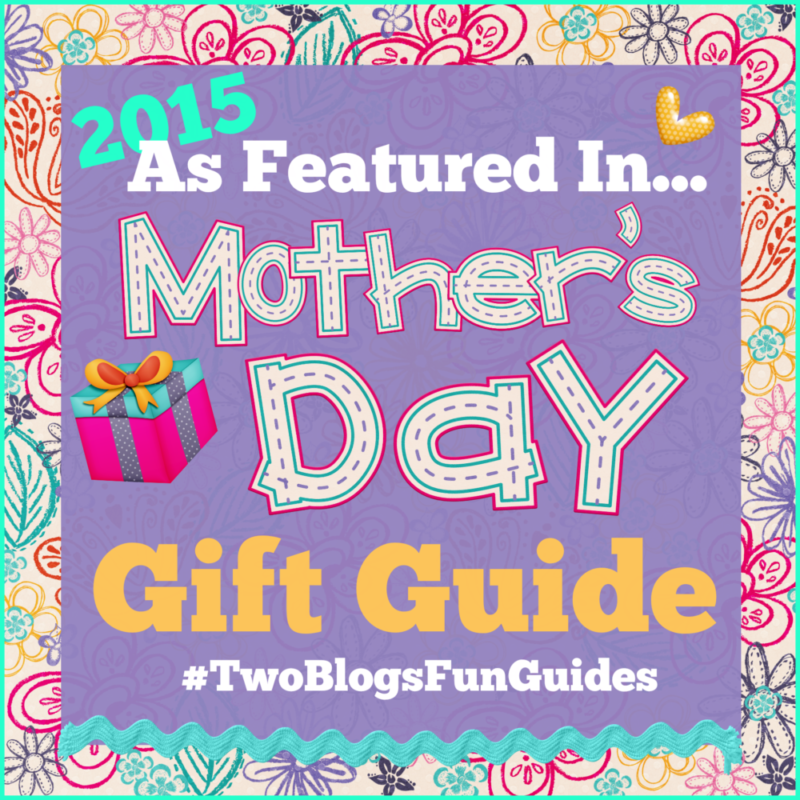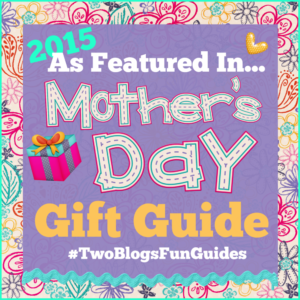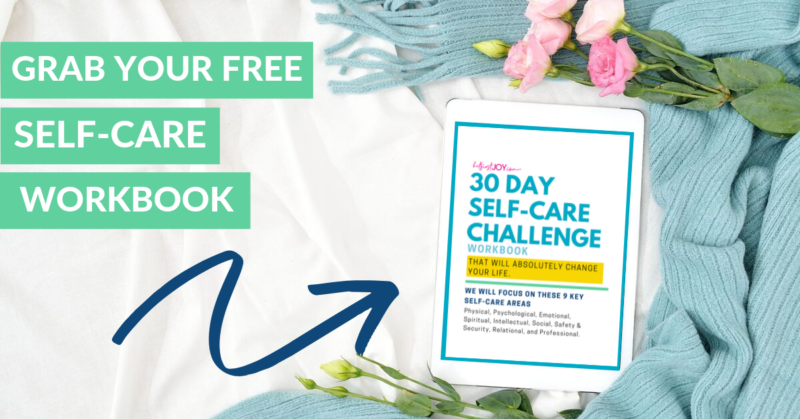 DISCLOSURE
As an Amazon Associate I earn from qualifying purchases. This post may contain affiliate links and/or promotional products, all opinions expressed are that of But First, Joy only. Read my full disclosure.