I'm so excited to give 1 lucky winner a gift basket to celebrate the home release of the 2020 movie, Dolittle. This gift basked has an approximate value of $50 USD.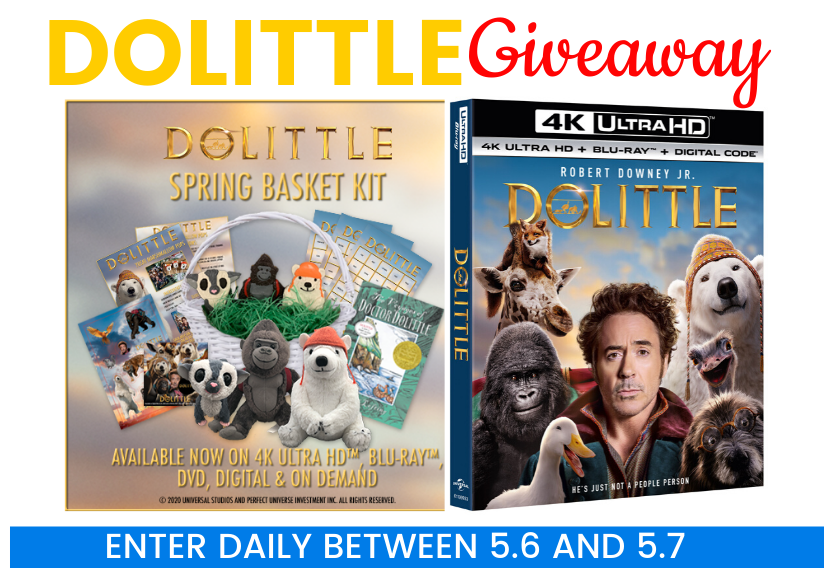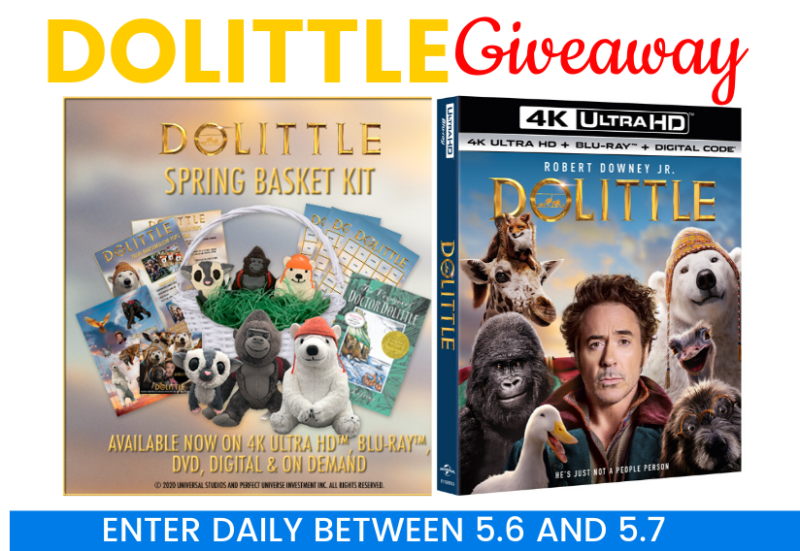 For animal lovers like myself, Dolittle is truly a film that will grab your attention. Plus, who could turn down something with Mr. Robert Downey Jr.? With the talking animals and a fun loving storyline, Dolittle definitely appeals to a younger audience.
With the spring home release of this film, I'll be giving one lucky winner a Dolittle themed gift basket! This basket is loaded with fun for the little ones and a few treats for the parents.
This gift basket contains the following:
1 Dolittle Blu-ray
1 white basket with green plastic grass
1 set of 3 plushes (Chee-Chee, Mini, Yoshi)
1 set of 3 custom made themed cookies (to look like the plushies)
1 Voyages of Doctor Dolittle book
1 set of plastic colorful eggs
Temporary tattoos and stickers
ENTER TO WIN by using the giveaway tool below:
Win a DOLITTLE Spring Gift Basket
DOLITTLE Adventures onto 4K Ultra HD™, Blu-ray™, DVD and On Demand Today!
After losing his wife, he hermits himself away behind the high wall of his manor but is forced to set sail on an epic adventure when the queen falls gravely ill.
Helping Dolittle in search of a rare cure are his rambunctious animal friends—including Chee-Chee (Malek), an anxious, self-conscious gorilla; Dab-Dab (Octavia Spencer, The Help), an enthusiastic but bird-brained duck; the bickering duo of cynical, neurotic ostrich Plimpton (Kumail Nanjiani, The Big Sick, "Silicon Valley") and chilly-but-chill polar bear Yoshi (Cena); as well as a headstrong parrot named Polynesia (Thompson).
BONUS FEATURES ON 4K ULTRA HD™, BLU-RAY™, DVD AND DIGITAL:
TALK TO THE ANIMALS – Dolittle is surrounded by a motley cast of characters. Take a peek at all the fun the cast had giving each of the animals their unique voice.
ROBERT DOWNEY JR. & HARRY: MENTOR AND MENTEE – Acting opposite a legendary actor like Robert Downey Jr. can be an intimidating experience, but Harry Collett handled it like a pro. See the unique bond the two actors formed on-set, and how Downey took the film's young co-star under his wing.
BECOMING THE GOOD DOCTOR – See the process of how this team of talented artists brought this film to life, and how Robert Downey Jr. transformed into the iconic Dolittle.
ANTONIO BANDERAS: PIRATE KING – Antonio Banderas discusses what attracted him to the project, his experiences working with Robert Downey Jr., and what he brought to the role of King Rassouli.
THE WICKED DR. MÜDFLY – Who is the nefarious villain Dr. Blair Müdfly? Michael Sheen dives into his character's motivations for being Dolittle's foil.
A MOST UNUSUAL HOUSE – It takes a special home to accommodate humans and animals alike. Explore the unique rooms and modifications that allow Dolittle to house anyone or anything – big or small.

DOLITTLE will be available on 4K Ultra HD™, Blu-ray™, DVD and Digital.
4K Ultra HD™ is the ultimate movie watching experience. 4K Ultra HD features the combination of 4K resolution for four times sharper picture than HD, the color brilliance of High Dynamic Range (HDR) with immersive audio delivering a multidimensional sound experience.

DOLITTLE 4K Ultra HD™ is available with HDR10+™, providing a premium HDR picture quality. HDR10+ transforms your movie watching experience with incredible brightness and contrast for each scene, delivering brighter brights and deepest darks.

Blu-ray™ unleashes the power of your HDTV and is the best way to watch movies at home, featuring 6X the picture resolution of DVD, exclusive extras and theater-quality surround sound.
Digital lets fans watch movies anywhere on their favorite devices. Users can instantly stream or download.
MOVIES ANYWHERE is the digital app that simplifies and enhances the digital movie collection and viewing experience by allowing consumers to access their favorite digital movies in one place when purchased or redeemed through participating digital retailers. Consumers can also redeem digital copy codes found in eligible Blu-rayTM and DVD disc packages from participating studios and stream or download them through Movies Anywhere. MOVIES ANYWHERE is only available in the United States. For more information, visit https://moviesanywhere.com.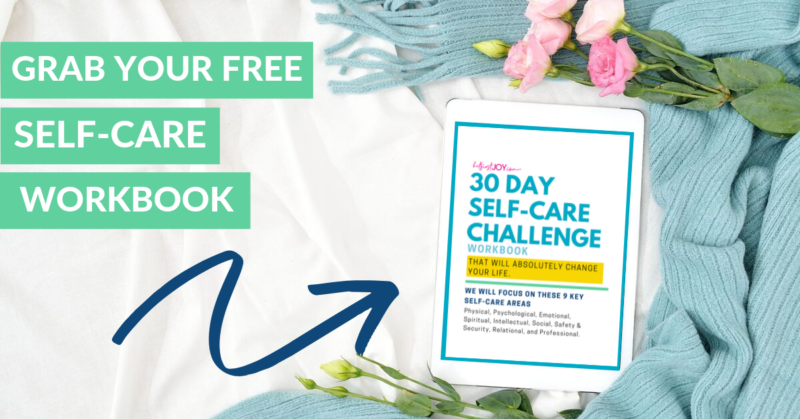 DISCLOSURE
This post may contain affiliate links and/or promotional products, all opinions expressed are that of But First, Joy only. Read my full disclosure.