REAL coconut water for bathing? What? Who thought of something so unique? Dial of course! Real coconut water, mixed with yummy mango makes for a tropical paradise in your shower! Coconut water is rich with antioxidant and electrolytes leaving your skin hydrated and fresh! This fresh body wash just hit stores in July 2014…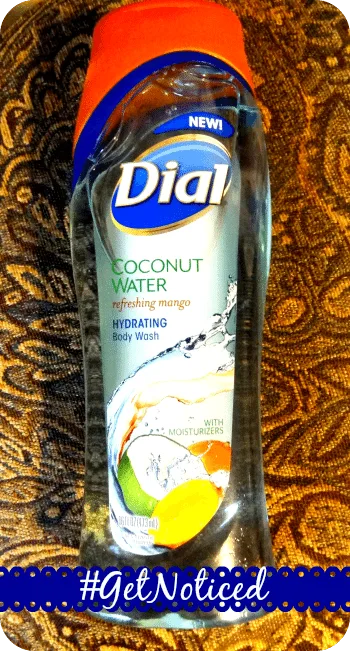 I was lucky enough receive this bottle of Dial® Coconut Water Refreshing Mango to review from Dial to review. This hydrating body wash smells AMAZING. It smells just like candy. I can't get enough of it. It is moisturizing soap and a nourishing soap. Dial has never let me down. All of their skin care products not only smell great, they work great! My body was left feeling clean, refreshed, and soft! This family body wash leaves you with healthy skin! I just close my eyes and pretend I am in a beautiful tropical paradise!
Connect with Dial here:
Website: http://www.dialsoap.com/
Facebook: https://www.facebook.com/Dial
Twitter: https://twitter.com/dial

Guess what!! You have a chance to win a coupon for a FREE bottle of Dial® Coconut Water Refreshing Mango Body Wash! There will be 3 winners, so the odds are in your favor!

Dial Coconut Water Refreshing Mango Body Wash Giveaway