If you have talked to me about make up, you know that I have an obsession with mineral makeup. I love everything about it. I love that most mineral makeups are all natural. I love that they are easy to use and absolutely beautiful on. One of my favorite things about mineral makeup is the pigment. I love that you can get a nice natural look just by dusting the makeup on and then get an intense look by wetting your brush. I recently tried a new makeup that I fell in love with.
Everyday Minerals kindly sent me a "Who's That Girl?" set to review. This set includes 2 mini blushes, 4 mini eyeshadows, and a baby flat top brush. Ahhh. I love this set. This is a set that any woman should own. It is the PERFECT natural look set. The limited edition eye shadows in this kit make your eyes stand out because of their earthy hues. The blushes are two very beautiful pink colors. They are perfect for any skin tone.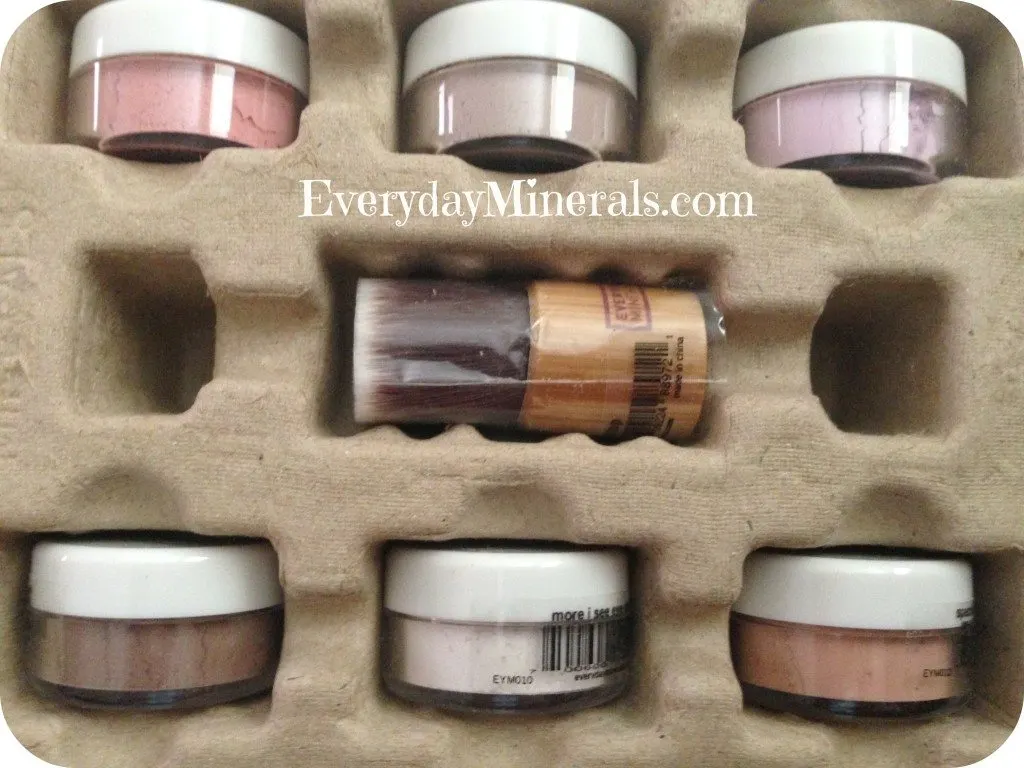 This is a great kit for makeup beginners too. The packaging has step by step instructions on how to apply the makeup. I followed the instructions, because I wanted my makeup to look exactly how it was intended too.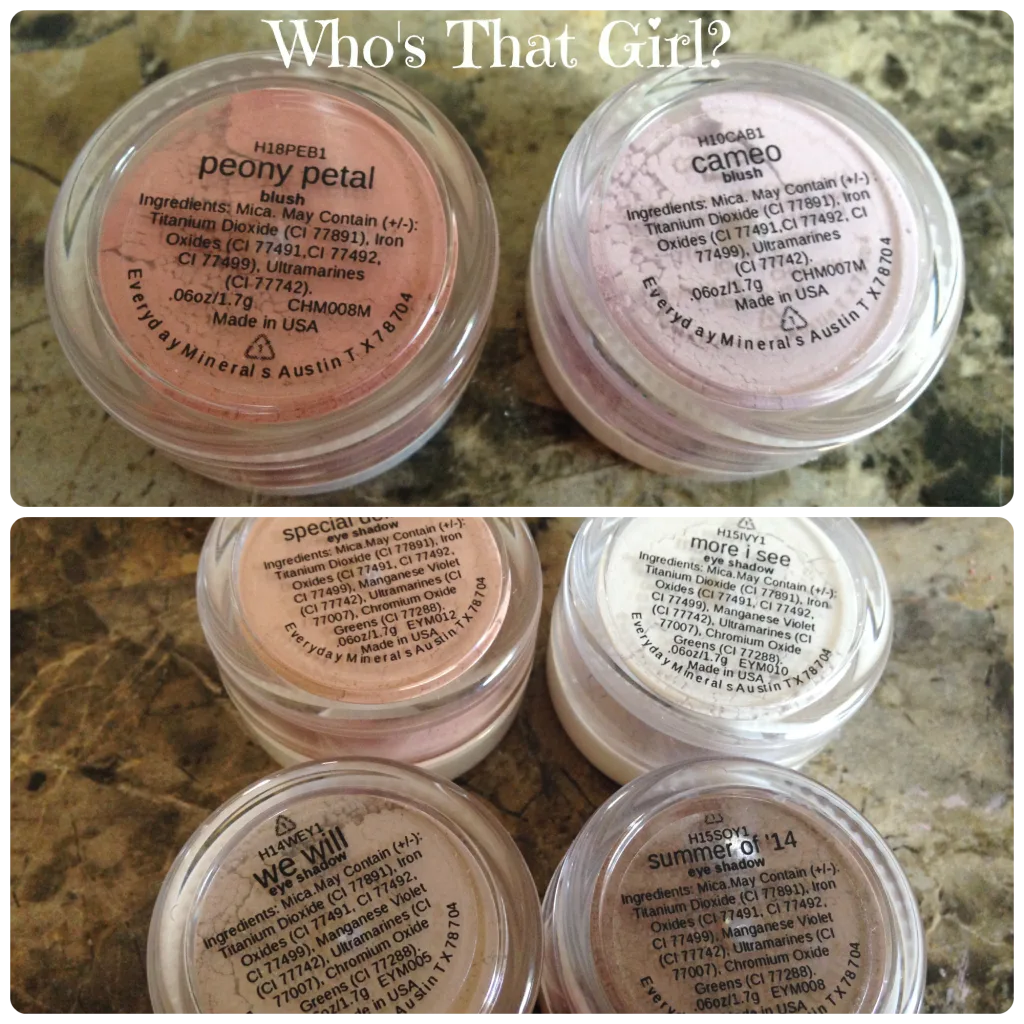 Each mineral blush and eyeshadow is silky smooth. It leaves your eyes looking beautiful and your cheeks feeling very soft! The brush that comes with it is really great quality! The bristles are soft and it does not shed at all.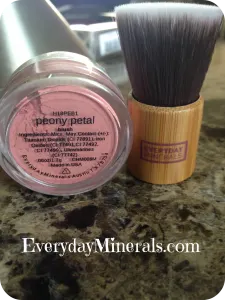 I am very pleased with this mineral makeup set. The makeup is high quality and long lasting. A little goes a long way. It would also make a great gift! These are all natural, cruelty free makeups! Check out the colors on me 🙂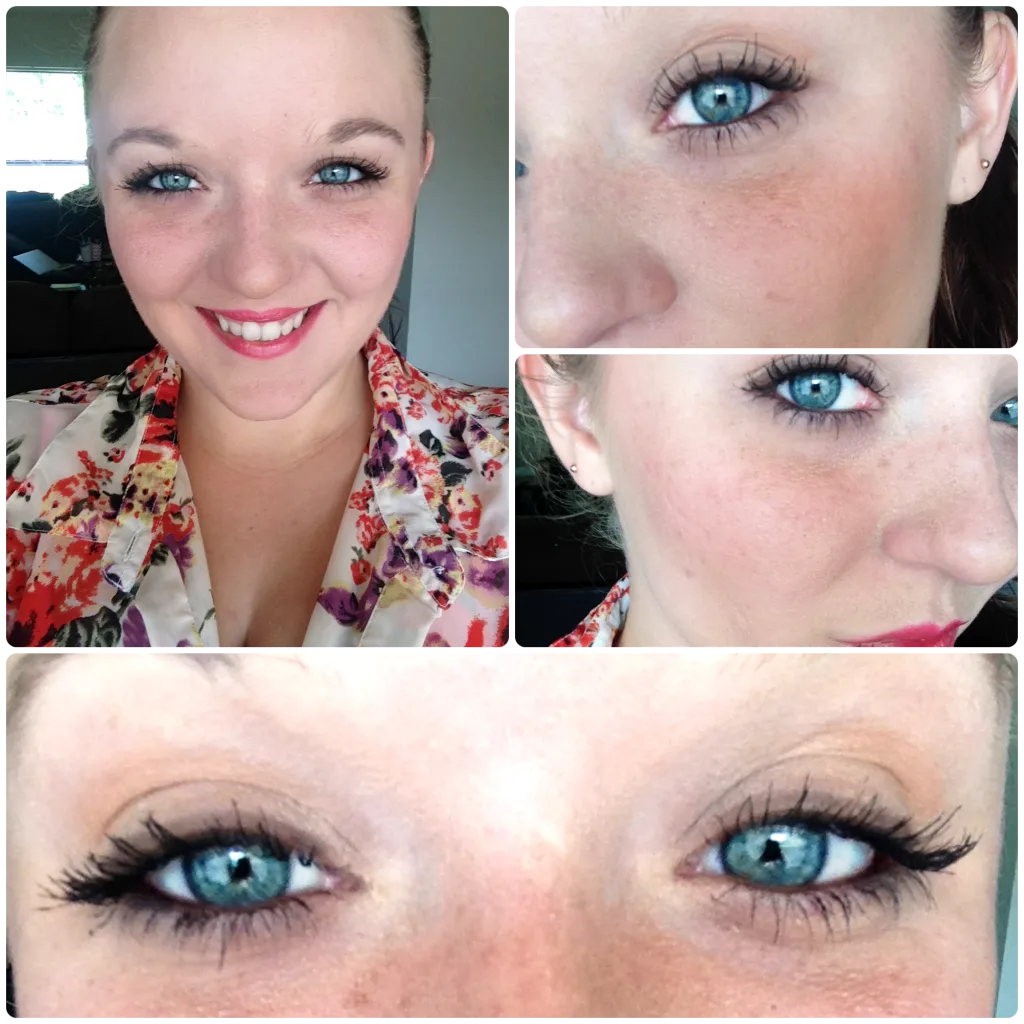 Connect with this company for more information, giveaways, and new products: