Disclosure: This post is sponsored by Allianz Travel Insurance through the Bloggy Moms Network
When purchasing flights, cruises, and more vacation musts, many of us uncheck the travel insurance box. "I'd rather not waste my money," we say."I'd rather not risk it" is what we should be saying. Most of us think, "It could never happen to me." Until it happens to you. I think the biggest fear in purchasing travel insurance is that it will not cover what we need it to. For example, have you ever broke your cell phone only to find out that your insurance doesn't cover that kind of damage? Yeah, imagine that happening after spending hundreds, even thousands of dollars on a vacation. I am here to tell you that it doesn't have to be that way. There are honest and reliable travel insurance companies out there.
Allianz Global Assistance is a leading travel insurance company that provides travelers with financial protection and 24/7 travel assistance. The company offers Allianz Travel Insurance products that will refund a customer's pre-paid travel deposits if they have to cancel a trip for a reason covered by their policy. This is great for those pre-paid cruises and flights. You never know when an emergency is going to arise. It can happen to you and you should be prepared. The company's Travel Assistance team can help travelers with medical emergencies, travel snafus and more.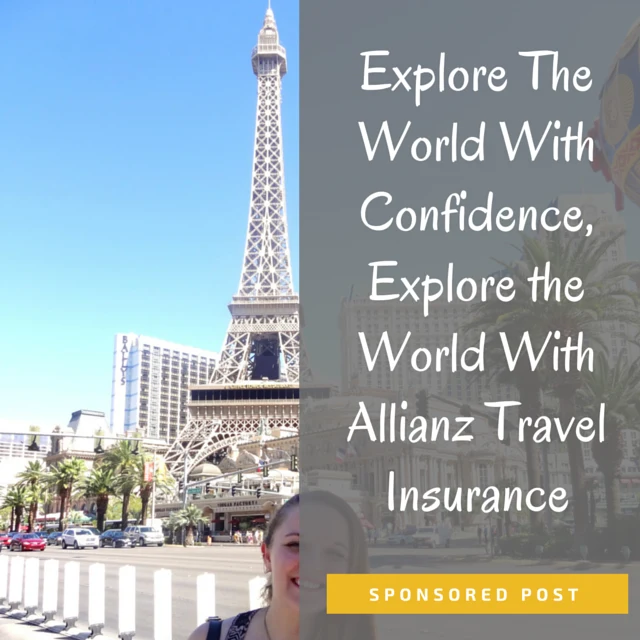 Based on the annual Vacation Confidence Index Survey conducted by Allianz Travel Insurance, it's been proven that more Americans will travel in 2015, but plan to spend less than previous years. This is no surprise in our sharing economy. We are looking for the best bang for our buck, meaning that we want a good value. Here's a quote on the subject from Mike Nelson, CEO at Allianz Global Assistance USA:
"More travelers are looking to save money on their summer vacations this year, and the travel industry needs to respond with value-focused offerings. With Americans focused on making the most of their travel investment, one way to potentially save money is with travel insurance. The right travel insurance policy will protect a consumer's pre-paid travel expenses when they have to cancel their trip due to certain unexpected circumstances such as a covered illness or injury and will provide reimbursements for things like medical emergencies, delayed travel and lost or delayed baggage.
If you want a good deal and guaranteed protection for your upcoming vacations, then Allianz Travel Insurance is something you should look into. Allianz Travel Insurance is the travel insurance brand of Allianz Global Assistance USA. Allianz Travel Insurance protects the financial investment of its customers in the event that an insured trip needs to be cancelled or interrupted for unforeseen circumstances that are covered by the traveler's policy.
Allianz Travel Insurance can be purchased through many leading travel agents, most US airlines, online travel agencies (OTAs) and other well-known travel suppliers, and online at allianztravelinsurance.com
Connect on Social Media: Facebook / Twitter / Instagram
Download the TravelSmart Mobile App
Disclosure: This post is sponsored by Allianz Travel Insurance through the Bloggy Moms Network