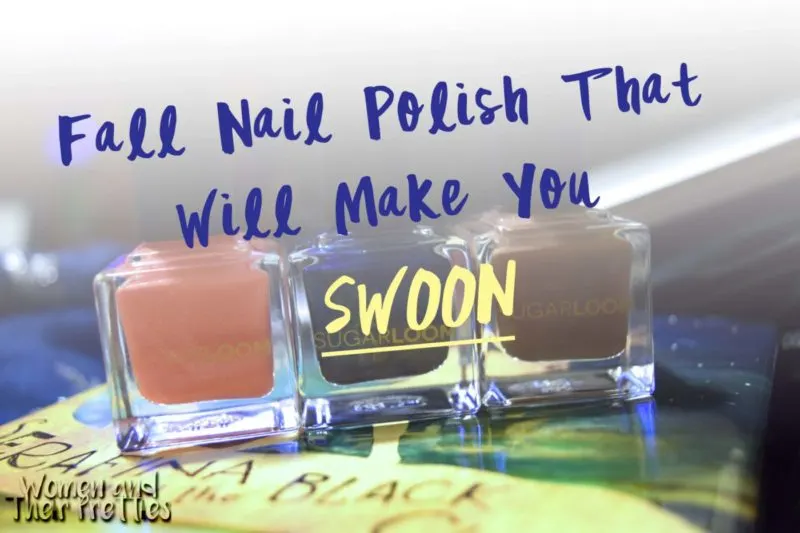 Fall is here and I am excited. I love the weather, fashion, festivals, and beauty. I really just love any excuse to buy more pretties. I swear it's my weakness! I've got my eye on all the best brands in fashion and beauty this Fall. I am so excited to share another great nail polish brand with you. These fall nail polishes are sure to make you swoon!
For the modern gal who lives life in color, there's SUGARLOOM: 5 free, non-toxic, cruelty-free nail lacquer. Combining a love of nature and fashion, our high-shine collection evokes everything from the radiance of berries and spring blooms to the sophistication of the runway's latest trends.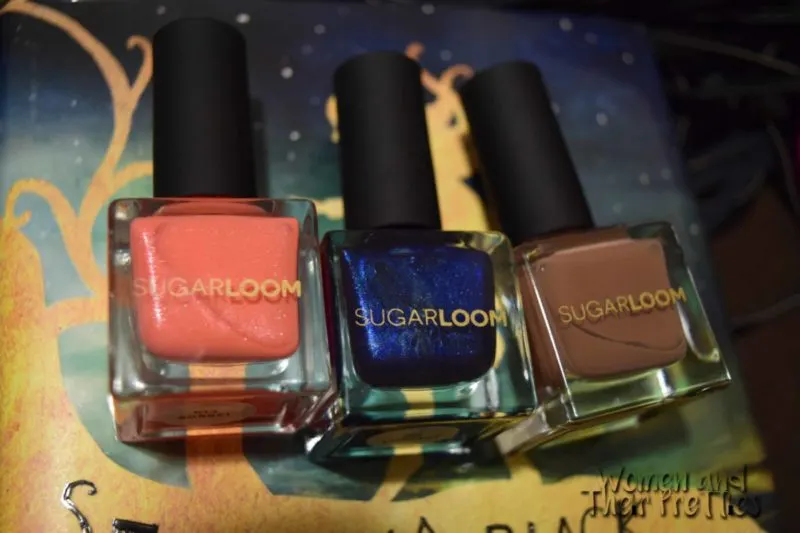 I painted my nails with 3 of the Sugarloom colors and they are beautiful. They are bold and pigmented. I painted 2 coats with each polish and they all lasted a couple of weeks before chipping. The colors are unique too. I love that you wont find these colors just anywhere. Each of the colors that they picked out for me really fit into the fall fashions that I love the most. There's something whimsical about the light shimmer that some of their colors have. Check out all three color swatches below.
Connect with Sugarloom Cosmetics: Facebook | Twitter